Axios What's Next
April 14, 2022
Several of you told us that you wanted to hear more about electric vehicles while Joann is at the New York International Auto Show this week. Below is her first dispatch.
Almost the entire lower level of the Javits Center is dedicated to electric vehicles and charging.
On an indoor test track, visitors can ride shotgun with professional drivers in new EVs from Chevrolet, Kia, Nissan, Volvo, etc. (Attendees aren't allowed to drive the cars themselves.)
There's even a micromobility track for trying out e-bikes and e-scooters.
Today's Smart Brevity count: 1,201 words ... 4½ minutes.
1 big thing: Property taxes lagged even as real estate prices soared
Many homeowners may be shocked to hear it, but the average tax on a single-family home increased just 1.8% last year, according to a new report from ATTOM, the leading provider of real estate records and property data. That's despite the homebuying frenzy that drove up housing prices 16%, Jennifer A. Kingson writes.
Total property taxes collected in 2021 rose only 1.6% nationwide — well down from the 5.4% increase from 2019 to 2020, and the second-smallest rise over the past five years.
Not everyone enjoyed such modest hikes: Property taxes rose steeply in cities like Nashville (27%); Milwaukee (18.6%); Baltimore (12.3%); Grand Rapids, Mich. (12.3%) and Louisville, Ky. (11%).
Major markets with the largest decreases in average property taxes included Pittsburgh (-35.1%); New Orleans (-20.2%); Houston (-18.7%); Dallas (-12.2%) and Austin (-7.7%).
Why it matters: The results suggest that local tax authorities weren't keeping up with skyrocketing home price valuations — a trend that could change this year, leaving lots of homeowners with sticker shock when they get their new bills.
Driving the news: The average tax on a single-family home was $3,785 in 2021, up 1.8% from $3,719 in 2020.
"The real surprise is that the tax increases weren't higher," said Rick Sharga, executive vice president of market intelligence at ATTOM.
Tax assessments are lagging behind rising property values, he said, "and will likely continue to go up in 2022."
New Jerseyans are right to complain: New Jersey's average single-family-home tax of $9,476 in 2021 led the nation, ATTOM said.
That amount was roughly 10 times more than the average of $901 in West Virginia, which had the nation's smallest average levy.
2. Auto shows tackle steep learning curve on EVs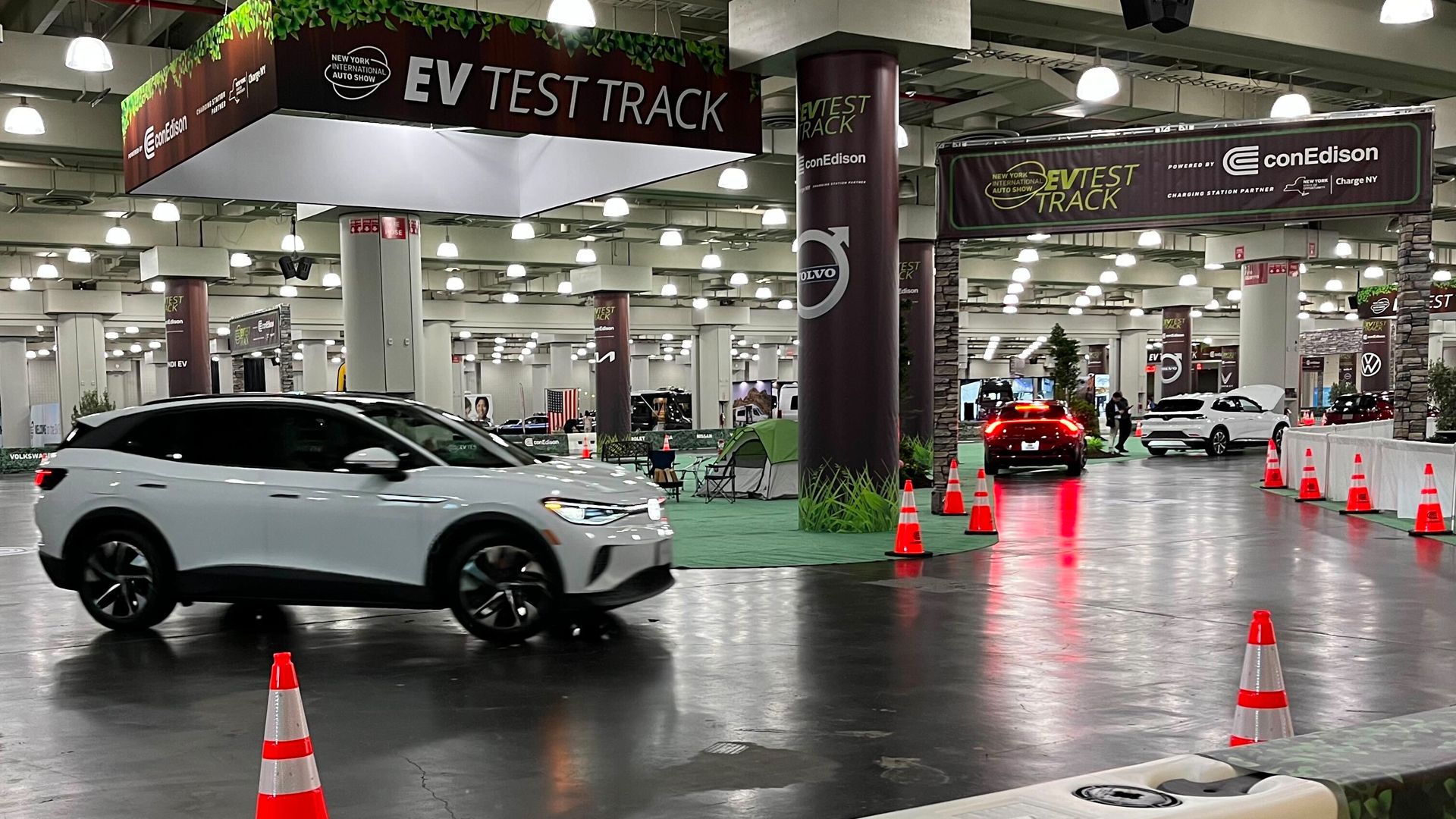 Auto shows are back after a two-year pandemic hiatus, but these days they're focused less on gleaming new models and more on educating consumers about the electric future, Joann Muller writes.
Why it matters: Consumers face a steep learning curve when it comes to electric vehicles, and so far, carmakers and their dealers have done a lousy job explaining important issues like battery efficiency, driving range and charging.
Driving the news: The New York International Auto Show, postponed four times since April 2020, finally opens to the public this weekend.
There are fewer splashy displays than in past years, with many brands skipping the show altogether.
But there's also a much bigger emphasis on vehicle electrification and charging, with several opportunities for consumers to ride in an EV on indoor test tracks.
For many people, it's likely to be their first hands-on experience with an electric vehicle.
What they're saying: "If you haven't been paying attention to cars for the past five years, there's a lot more to learn," IHS Markit analyst Stephanie Brinley tells Axios.
Besides new electric power trains, cars are also loaded with new assisted-driving technologies that will take some getting used to, she said.
A lot of people are curious about EVs, but to help speed adoption, companies need to ease their anxieties about going all-electric, said Steve Center, chief operating officer of Kia America. "This is where people get their questions answered."
3. Engineering an economy built by biology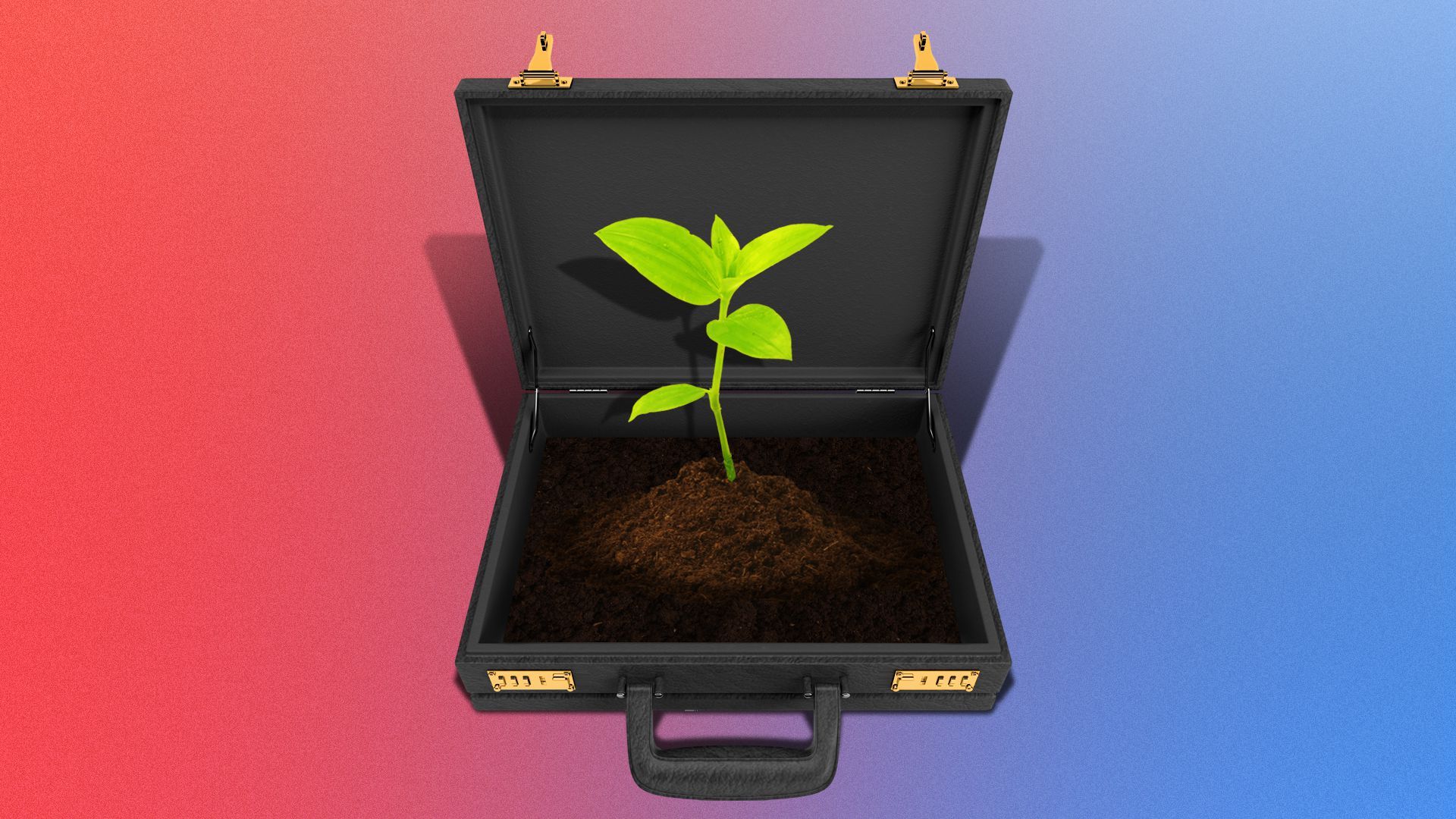 A new report urges the U.S. to invest billions of dollars in developing a workforce and infrastructure to support an economy built on biologically engineered and produced materials, medicines, fuel and food, Alison Snyder writes.
Why it matters: Proponents of developing the "bioeconomy" say that creating biologically based products will reduce manufacturing's reliance on fossil fuels and bolster supply chains, while creating jobs in the process.
How it works: Instead of engineering petroleum into chemicals, fuels and materials, manufacturers would use microbes, biomass and other biological resources as feedstocks, catalysts and other tools.
The goal is to use biological and genetic engineering to make new materials and food sources, improve existing processes for generating others, and create new, less costly and more environmentally friendly sources of raw materials.
What they're saying: "[T]he bioeconomy is going to have an extraordinary impact on human society in the decades to come," says Eric Braverman, CEO of Schmidt Futures, a philanthropic initiative founded by Eric and Wendy Schmidt that issued the report and focuses on supporting and convening people working on science and technology problems.
4. Harnessing solar energy for bitcoin mining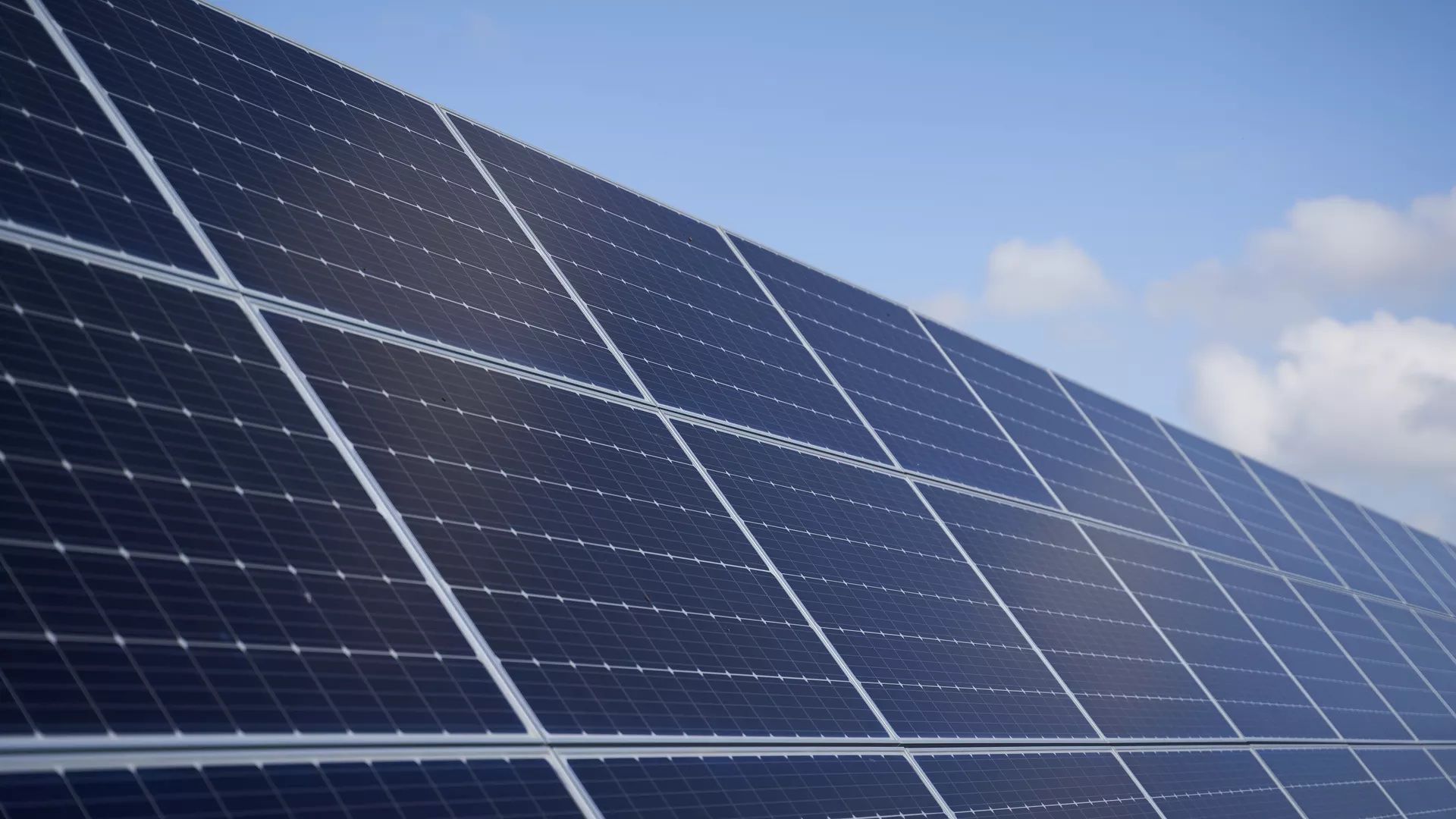 Block (formerly Square) and Blockstream (a longtime bitcoin company) have agreed to co-finance a pilot project to mine bitcoin off the electric grid in an all-solar facility, writes Brady Dale of Axios Crypto.
Why it matters: The energy overhead of bitcoin has become hotly controversial, but some bitcoiners argue the technology can help finance further development of renewable energy.
The new facility, announced Friday, fits into a larger trend where more mining of bitcoin is done by publicly traded companies, up to now a fifth of all such activity, according to Arcane Research.
Context: Mining refers to bitcoin's "consensus mechanism," where computers compete to solve ever more difficult puzzles to win the right to add the next set of entries to bitcoin's ledger and earn fresh new bitcoins.
Details: According to an interview with Blockstream's Adam Back on CNBC, the new facility would be a $12 million project, built using Tesla technology.
A CNBC report suggests the facility would be in West Texas.
5. The 4-day workweek: A piñata of an idea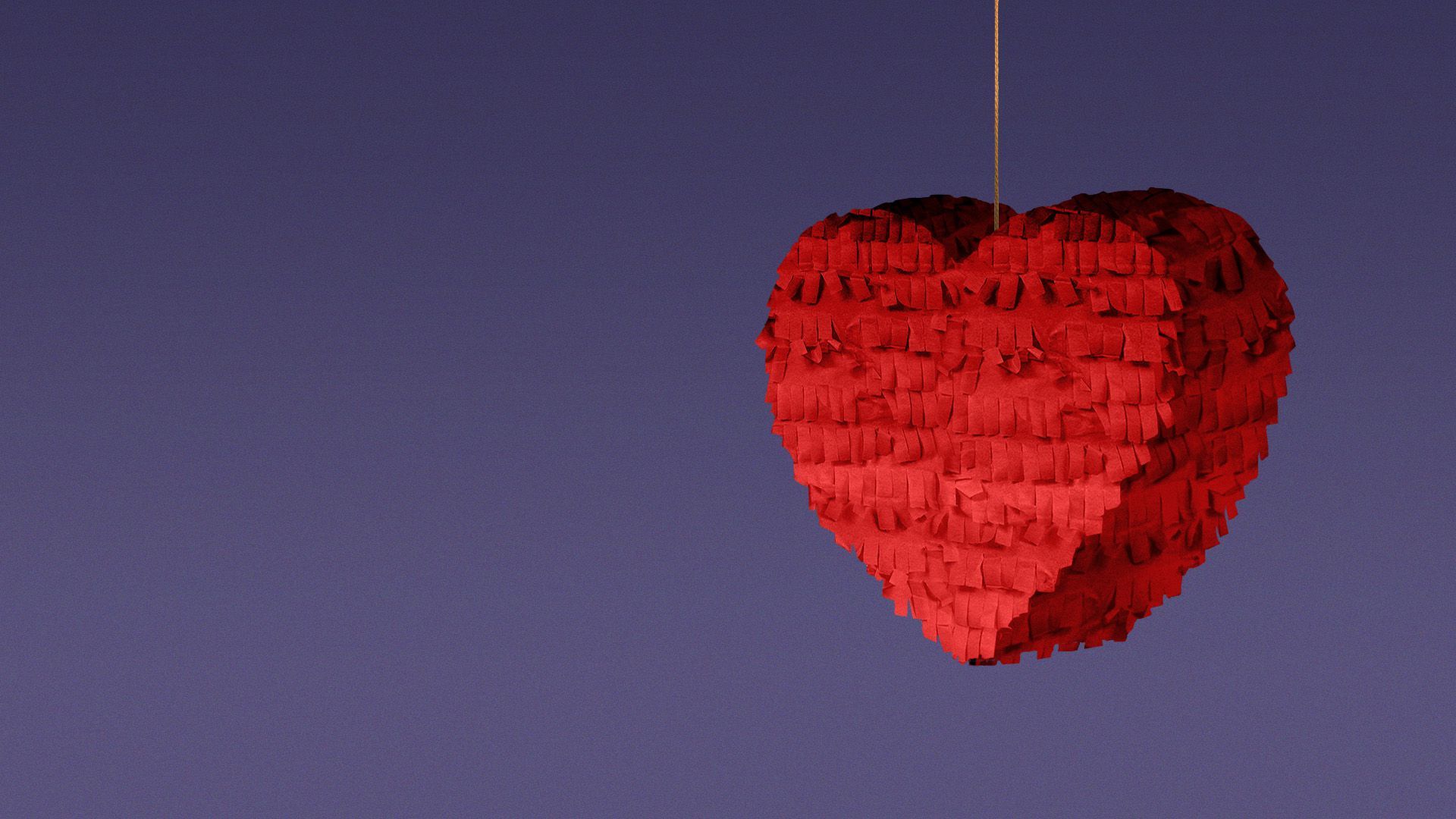 Our story this week on legislative and private-sector efforts to establish a four-day workweek drew a lot of responses — only a handful in favor.
On Twitter, people said:
"Great news for all who believe government should dictate how a business operates."
"80% production."
"You should work for as long as it takes to get the job done."
In our inbox, readers made the point that people who take advantage of the four-day workweek can be subtly penalized — the way working parents can be when they make use of flex time and maternity/paternity leave. (See Jennifer's long-ago story on the "mommy track" for women lawyers that brought the term into the national lexicon.)
"Some years ago I was recruited by a professional firm who made their 4-day week (with 4 10-hour days) a big selling point," Richard Sprow wrote. "I had a young family, and the reduced commuting and the flexibility was great."
"But it later became clear that the senior partners and aggressive mid-level staff were often around on Fridays, and anyone who frequently relied on a 4-day schedule was perceived as a slacker and not a committed team player."
"The same partners who pitched the 4-day schedule in multiple recruiting meetings ('Young kids? No problem, you'll like our family-friendly benefits…') were the ones who said two years later that I wasn't as much of a team player as they had hoped…"
"There is a truism here about management 'walking the talk' when it comes to how business is done."
The other side: We heard from several people for whom a four-day week is a happy reality.
"I never would have thought it was practical until Signifyd, where I work, adopted a four-day week in March, after months of a pilot program," wrote Mike Cassidy.
"The world is still spinning. The sun still rises in the east, though I'm no longer up for the event on Fridays."
Was this email forwarded to you? Get your daily dose of What's Next magic by signing up for our free newsletter here.