Axios What's Next
May 24, 2022
Home delivery by drone seems inevitable these days, and Walmart is staking its claim early, as Joann Muller writes.
Some surveys show that people welcome this, particularly if it means getting their stuff faster.
What do you think? Email us at

[email protected]

.
Today's Smart Brevity count: 1,109 words ... 4 minutes.
1 big thing: Walmart to expand drone deliveries across six states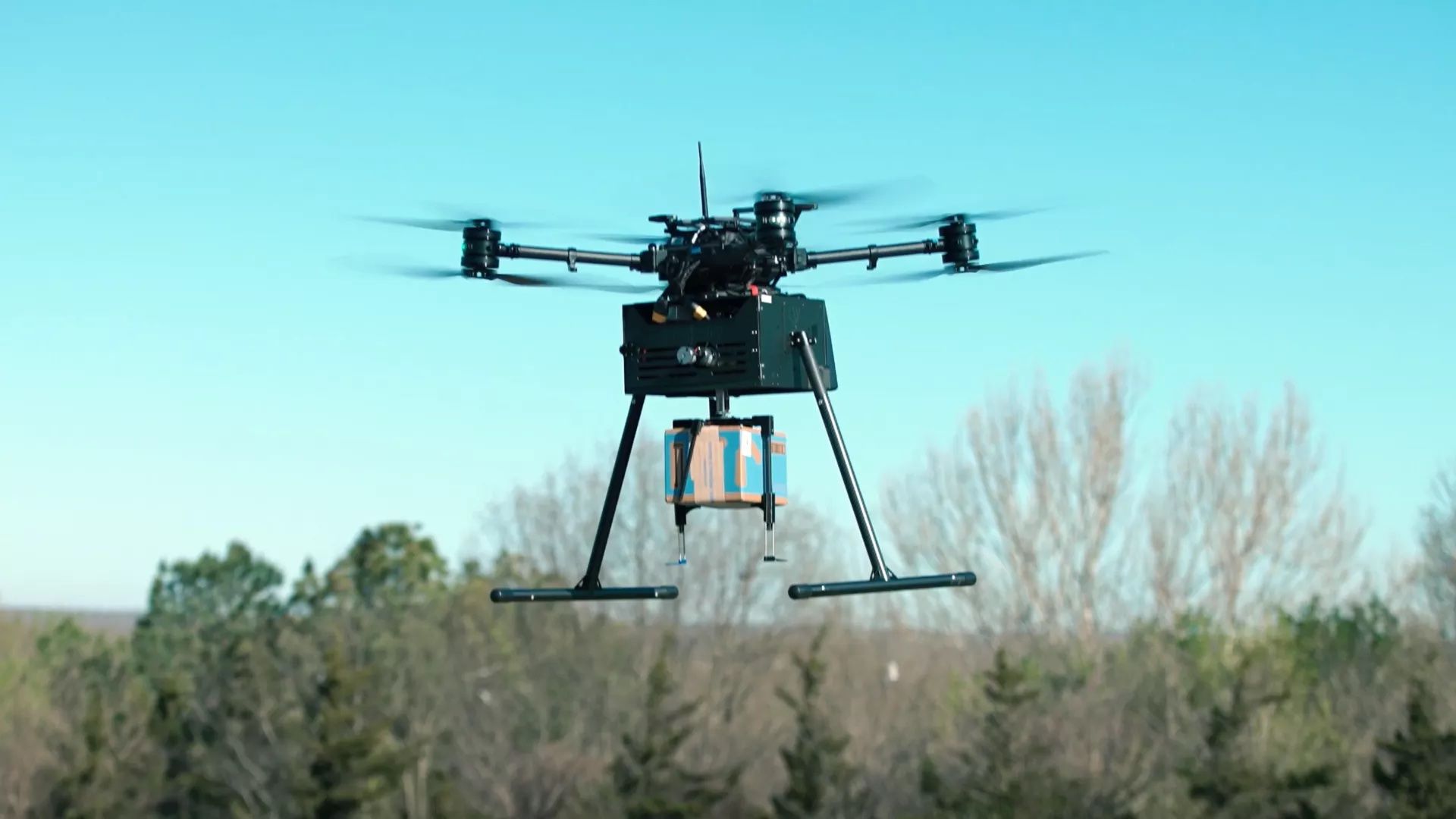 Walmart customers in six states will soon be able to have their orders delivered by drone in less than 30 minutes, Joann reports.
Why it matters: This will be the first large-scale drone delivery operation in the United States. So far, drone deliveries have been available only in a few small towns, with customers selecting from a short list of items.
Driving the news: Walmart's DroneUp delivery network will expand to 34 sites by the end of the year, potentially reaching 4 million U.S. households, the retailer said.
The new markets are Phoenix, Ariz.; Tampa and Orlando, Fla.; Dallas, Texas; Salt Lake City, Utah; and Richmond, Va. (Walmart already has limited drone delivery in Arkansas.)
Drone delivery will be available 8 a.m. to 8 p.m. from at least three Walmart stores in each city.
The scale of Walmart's planned operation is significant in other ways too.
Shoppers won't be limited to a short list of preselected items. Instead, they'll be able to order anything from Tylenol to diapers to hot dog buns — 100,000 different products in all, up to 10 pounds — to be delivered by drone for $3.99.
"If it fits safely, it flies," DroneUp CEO Tom Walker tells Axios.
When the service is up and running, Walmart says it could deliver more than 1 million packages a year by drone.
The big picture: The race to bring drone delivery to U.S. households is shaping up as a battle of titans, as everyone from Amazon and Alphabet to UPS and Domino's invests.
So far, Walmart seems to be out in front — but that could change quickly.
2. Millennials are driving the remote work push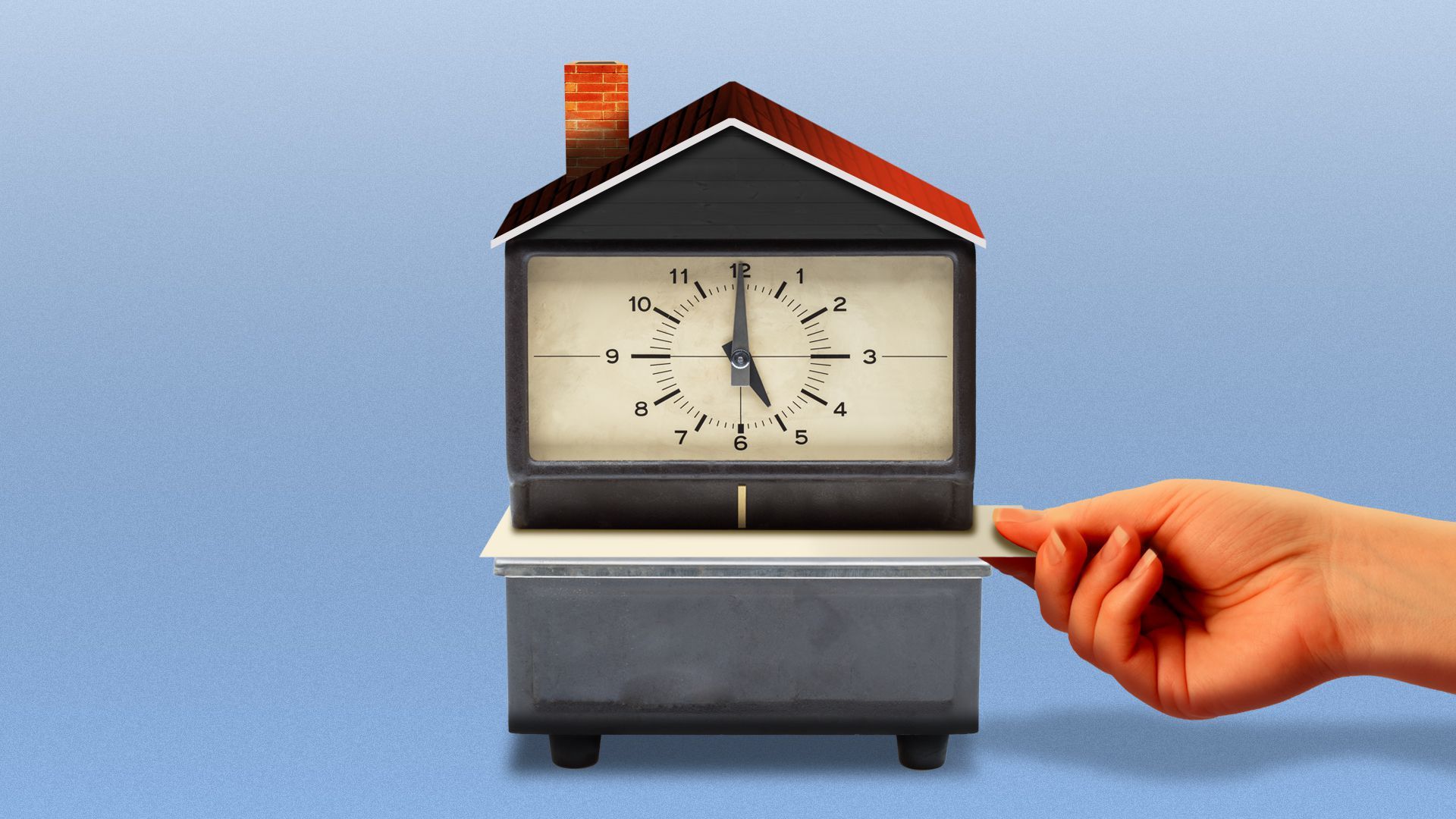 An overwhelming majority of Americans (77%) whose job can be done remotely say it's important that their employer allow them to work remotely when they want to, according to new rankings from the annual Axios Harris 100 poll, writes Sara Fischer of Axios Media Trends.
Why it matters: As the country transitions from lockdowns to living with COVID-19, Americans want to retain at least some of the flexibility they've had during the pandemic.
Details: The survey finds that over half (56%) of workers say they are likely to switch to a hybrid or remote job for more work flexibility.
Millennials are the most likely to want a remote option. A whopping 84% of millennials say remote work is important vs. 66% of Gen Z, 75% of Gen X and 68% of Boomers.
The big picture: There's a delicate dance between workers who've grown accustomed to the benefits of their home office and employers who'd very much like to bring them back on-premises without driving them away.
Many millennials are parents with children to care for — and enough clout at work that their preferences hold sway.
Though they aren't necessarily thrilled about it, "executives are abandoning rigid attendance rules and trying to make the office fit more seamlessly into workers' lives," according to the New York Times.
Of note: Those who are already working remotely or in a hybrid model are much more likely to say remote work matters.
A vast majority of remote workers (93%) and of hybrid workers (89%) say it's important vs. only 57% of those who are back in an office.
The Axios Harris Poll 100 is an annual survey to gauge the reputations of the most visible brands in the country.
3. ... and remote work is driving up housing costs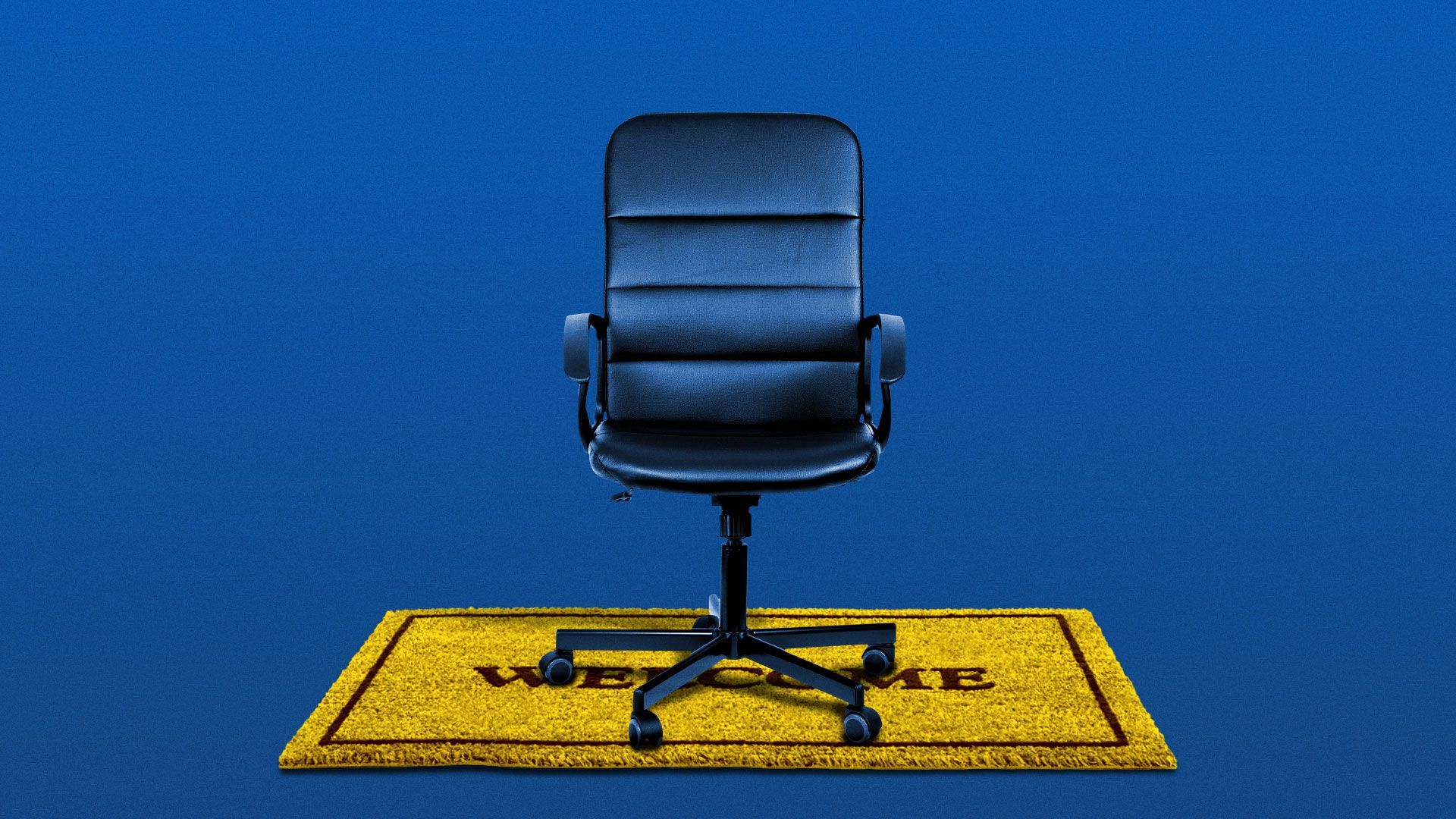 It's no secret that Americans' newfound remote work lifestyle drove demand for larger homes with more comfortable workspaces, Kate Marino writes in Axios Markets.
What's new: That demand may be responsible for more than half of the surge in real estate prices during the pandemic, according to a working paper published by the National Bureau of Economic Research.
It's one of the first papers that aims to quantify how remote work reshaped the housing market.
Why it matters: If the research holds up, it signals a fundamental shift in the housing market — that it wasn't just low interest rates and fiscal stimulus that drove up housing prices.
By the numbers: The paper says that remote work led to about 15 percentage points of the 24% average increase in house prices between December 2019 and November 2021.
Details: The researchers found that after controlling for COVID migration, regions with the highest rates of remote work experienced much higher home price growth during the period.
They also observed a similar effect on residential rents — along with declines in commercial rents — in these areas.
4. U.S. is just a bit player in emerging EV ecosystem
President Biden's victory lap over Hyundai's new U.S. investments in electric vehicle manufacturing doesn't line up with fresh analysis that shows how far the U.S. lags in the global competition to build EV supply chains, Ben Geman writes in Axios Generate.
The U.S. accounts for just 10% of EV manufacturing and 7% of battery production capacity, as this chart, from a new International Energy Agency report, illustrates.
We're even further behind on battery components, mining and processing.
Driving the news: Hyundai's $5.5 billion plan to produce EVs and batteries in Georgia follows similar announcements from GM, Ford, SK Innovation, Rivian, Stellantis, Toyota and others.
Yes, but: As we've reported, the U.S. has a lot of catching up to do.
5. Humanoid robots for rent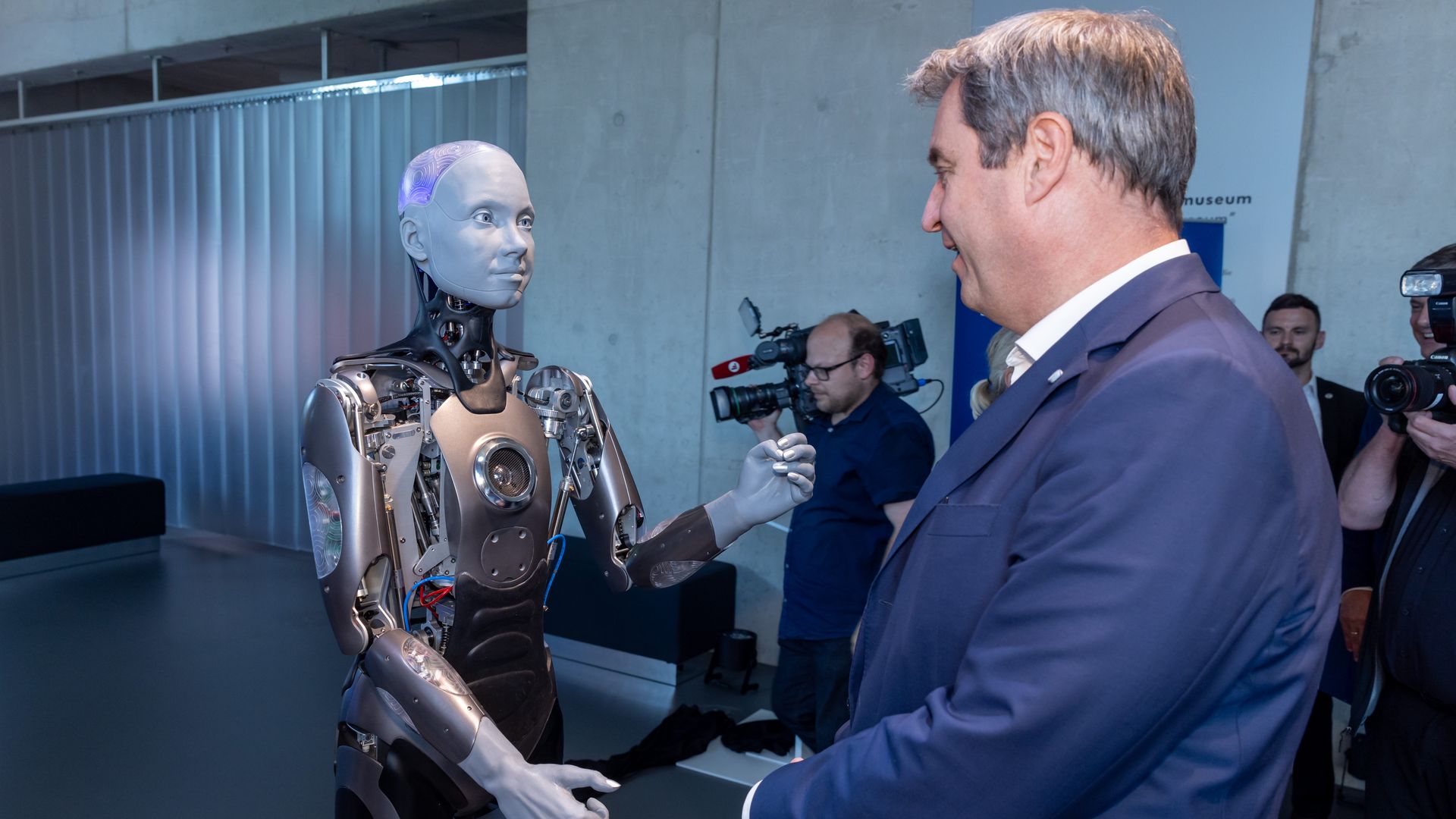 Eerily realistic androids may be showing up at a party or publicity event near you, if a British firm called Engineered Arts has its way, Jennifer A. Kingson writes.
What it is: A line of robots called Ameca is available for rent, to impress your guests with what its maker says is a "huge library of preprogrammed actions, speech and songs."
While it can't walk, Ameca "can automatically maintain eye contact with passersby and react to those around them in unbelievably convincing ways," says Engineered Arts.
The robot can also be programmed with "5 minutes of specially-made content built in by our experts: sell your brand, tell jokes or give a presentation."
What went viral: This video of Ameca's facial expressions wowed the internet — particularly when the robot pushed away the hand of a seemingly intrusive researcher.
Where it stands: The robots are sold and rented out for entertainment and education, according to The Verge. "They're used by academics for research; by marketing teams for publicity stunts; and placed in museums, airports, and malls to welcome visitors."
Ameca "can run on autopilot, reacting to passersby with preset banter," per The Verge. "Or they can be controlled remotely, with unseen handlers responding to queries from the crowd."
What's next: The Verge called these robots "heralds of the future," saying, "As technology improves and androids become more realistic, the question of how we relate to such machines is going to become more pressing."
Was this email forwarded to you? Get your daily dose of What's Next magic by signing up for our free newsletter here.