Axios What's Next
July 19, 2021
It's Monday, and it's all about cities: malls, digital smart streets, crime and the new live-work balance.
"What was next" trivia: On this day in 1984, who became the first woman to be nominated to a major party presidential ticket? 🇺🇸
Credit to reader Burt Rosen for being the first to note that on July 16, 1902, the first air conditioner was installed in Brooklyn. ❄️
Send your answer, along with tips and feedback, to

[email protected]

.
Today's Smart Brevity count: 1,341 words ... 5 minutes.
1 big thing: The pandemic-induced renaissance of malls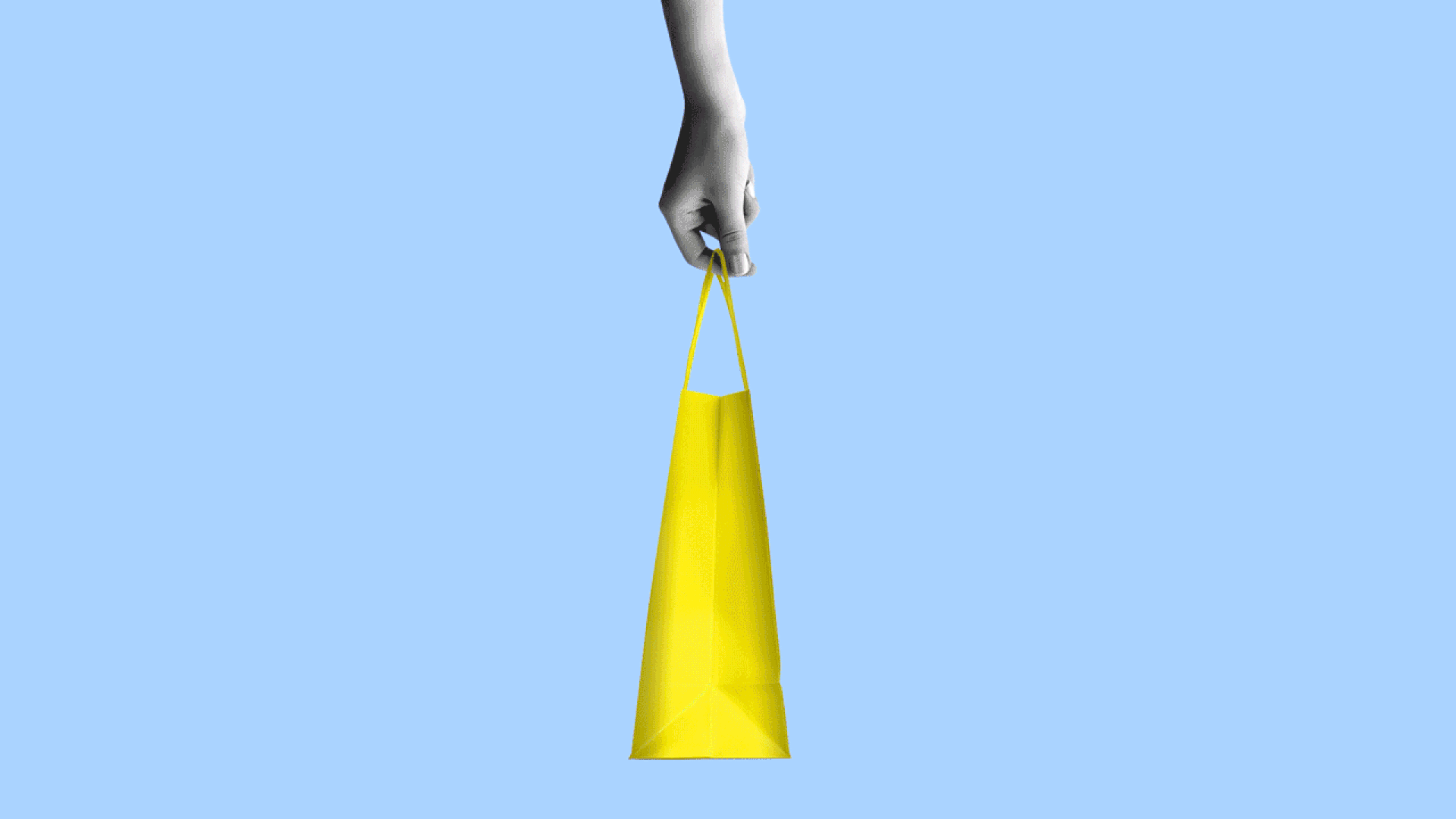 For the last decade or so, malls have been dying. Surprisingly, the pandemic may save them, writes Erica Pandey.
The big picture: A year and a half of isolation has reignited a desire to gather in public spaces — and spruced-up, futuristic malls could make billions off of a cooped-up America.
"The pandemic has definitely made people appreciate public spaces more, so there is scope for malls to capitalize on this trend," says Neil Saunders, managing director of GlobalData Retail.
By the numbers: About 25% of America's roughly 1,000 malls will close in the next five years, retail analytics firm Coresight Research projects. That continues a long trend of store and mall closures across the U.S.
But the malls that survive the shedding will be relatively future-proof, experts say.
"The malls caught COVID when the population caught COVID, and those that were fit and strong made it through," says Michael Brown, a partner in consulting firm Kearney's Consumer Products and Retail Practice. "There's a long future for the malls who are doing it right."
Thriving malls look more like downtowns than traditional shopping centers, with apartments, offices and restaurants.
They're adding third workplaces: As we've reported, a key emerging workplace trend is the rise of places to work that aren't the office or the home. Malls are building such tertiary workplaces to attract teleworkers, Saunders says. For example, the Scottsdale Fashion Square in Arizona has incorporated office space through the co-working company Industrious.
They're looking beyond retail: One of the fastest-growing types of mall tenants is doctors' and dentists' offices, according to a Coresight report.
They're going local: One of the factors that killed scores of malls is that they offered the same set of chain stores no matter which town or city they operated in, says Denz Ibrahim, head of retail and futuring at Legal & General, the United Kingdom's largest owner of retail property assets. Ibrahim designed a new mall in Poole, an English coastal town, with hyperlocal tenants like a fishmonger and a gin distiller.
With such local flair, malls can become post-pandemic tourist destinations, says Brown.
Bigger budget projects are taking it even further: The American Dream mall, a $5 billion project in New Jersey, was set to open at the beginning of the pandemic, and that was stalled.
Now it has finally opened and is drawing crowds, not for its store, but for its amusement park-style rides.
The bottom line: Says Kearney's Brown, "Malls need to be more than just a place to shop because frankly, we can just shop online."
2. Sir, your parking spot is ready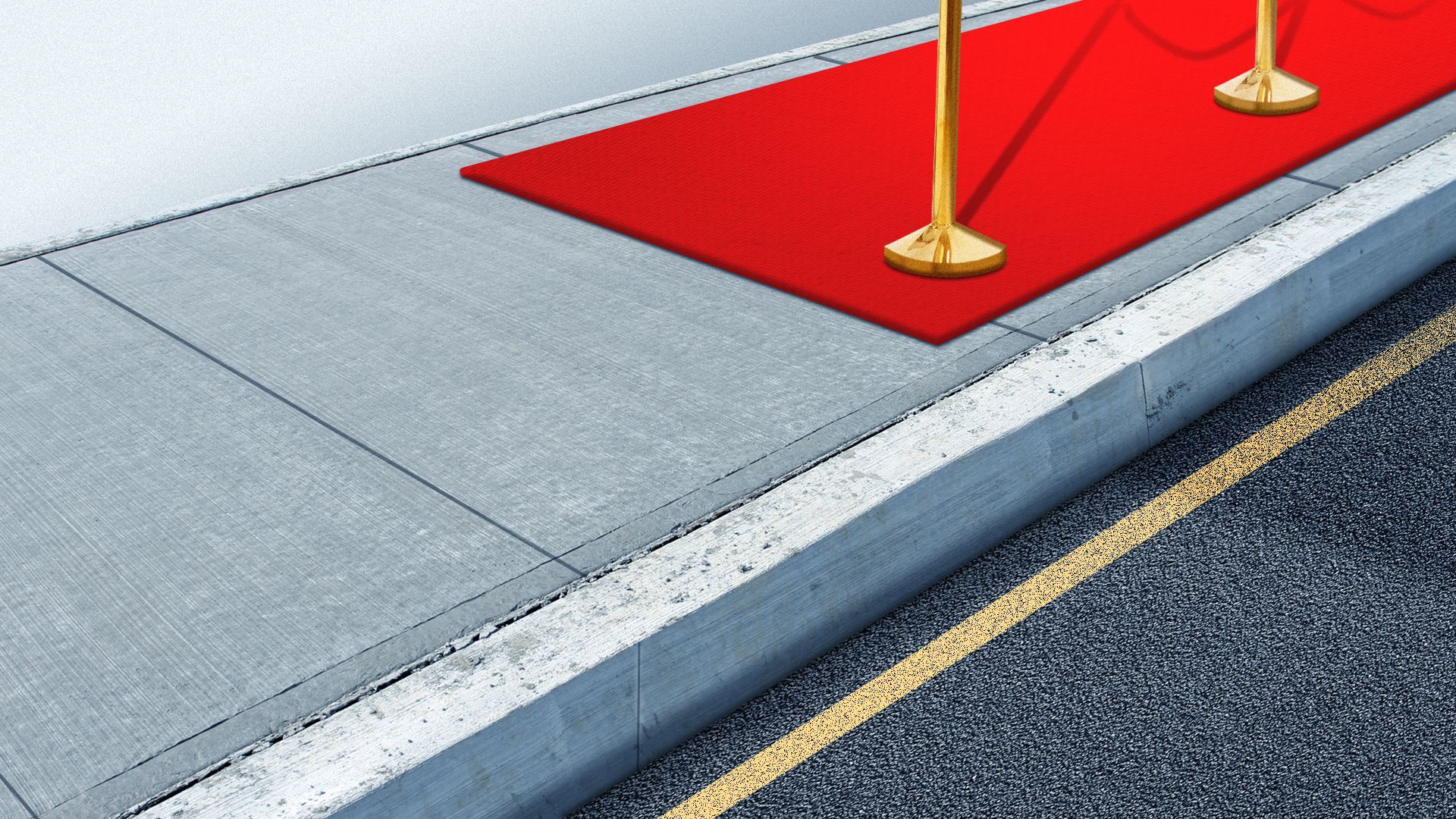 Exploding demand for curb space in urban areas has inspired new technologies like "digital smart zones" that help cities manage those narrow but increasingly valuable tracts of real estate, writes Joann Muller.
Why it matters: Allowing delivery trucks or DoorDash drivers, for example, to automatically reserve the precise chunk of concrete they need — two minutes from now or for the next two hours — helps keep traffic moving and sidewalks clear.
The big picture: Cars, buses and delivery trucks have long tussled over curb access. But the competition really intensified during the pandemic when urban streets were transformed to make space for outdoor dining, new bike routes and a surge in curbside pickups and deliveries.
Beyond urban areas, it's playing out in Zoom towns too — the swelling suburbs, cities and tourist towns where remote workers relocated during the pandemic.
Driving the news: In a pilot that wrapped up recently, Aspen, Colorado, created "Smart Zones" to streamline commercial loading in its busy downtown area, which sees $1 billion of retail activity a year.
Aspen was one of four cities that partnered with curb management company Coord, a unit of Alphabet's Sidewalk Labs, to designate popular loading zones as Smart Zones.
How it works: Those designated stretches of curb are open only to drivers who book them in advance of arrival using the Coord Driver app.
Before starting a trip, the driver enters the destination address and then taps on a Smart Zone icon near that location.
When the driver is about half a mile away, the system automatically puts a "hold" on the Smart Zone so that no one else can book it.
If someone is parked there illegally, the driver can tap a button to alert the city's parking enforcement officers, who keep a close eye on the Smart Zones.
After the driver is done using the space, the $2 per hour Smart Zone fee is billed automatically to the driver or fleet operator's account.
What they found: Illegal parking was reduced and drivers spent less time circling in search of curb space, according to an Aspen case study.
Safety improved too, as fewer vehicles took shortcuts through alleyways, and pedestrians tangled less often with trucks blocking sidewalks.
3. How a shake-up on life-work balance will change cities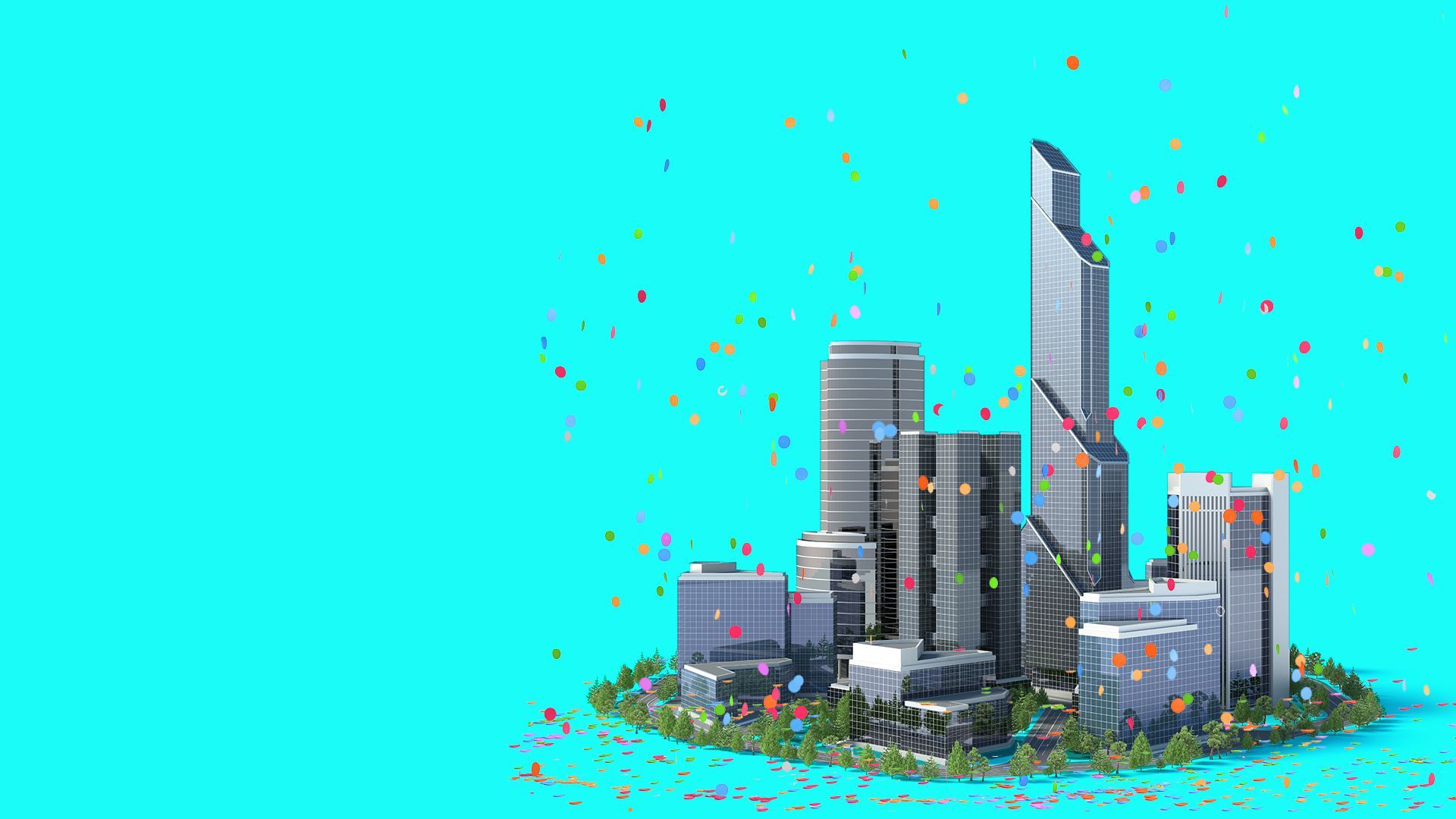 After nearly a year and a half of COVID-19, Americans are looking to prioritize living and playing over work in the post-pandemic age, writes Bryan Walsh.
The big picture: What Americans choose to focus on will have downstream impacts on where they choose to live, how they want to work and what they'll want to spend money on. Cities that were built around supporting work first and foremost will need to adjust.
By the numbers: In data first provided to Axios, the PR agency The Brand Guild surveyed about 1,000 Americans about their attitudes toward work-life balance, and found that just about a quarter ranked work as the most important aspect of their life, down from nearly a third before the pandemic.
Work in fact came last, with 43% of those surveyed prioritizing living and 31% prioritizing play.
"Living" encompasses a renewed focus on family, friends and home — with extra emphasis put on houses and apartments that have space, outdoor areas and amenities.
"We see this as a shift to live, then play, then work," says Jayne Sandman, the co-CEO of The Brand Guild. "It's a new normal, and it's going to affect where people live and how they want to spend their time."
4. Car-watching cameras to cut crime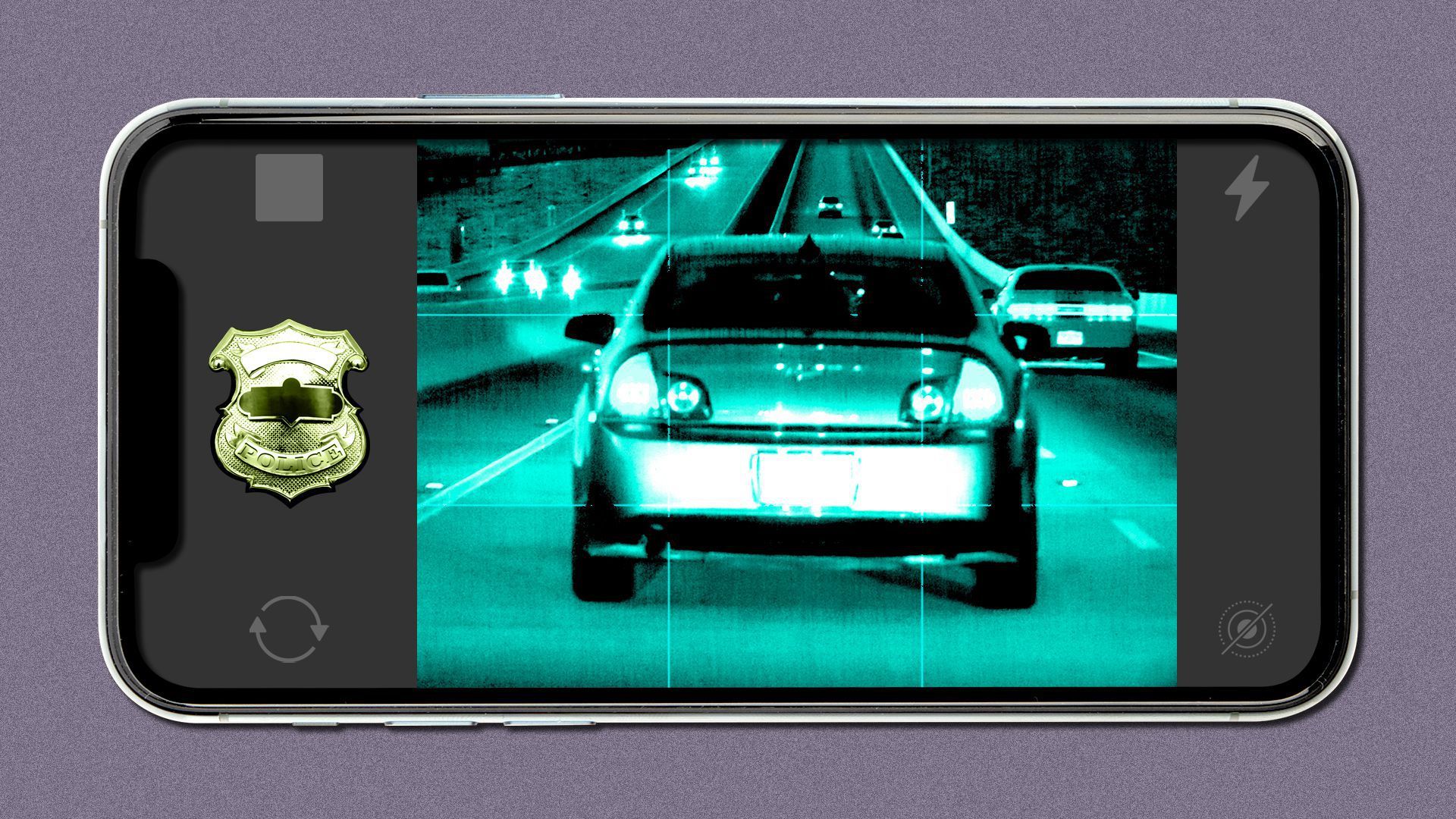 Atlanta-based Flock Safety, which has a team of employees in Tampa and is hiring more, wants to reduce crime nationwide by 25% in three years, writes Axios Tampa Bay's Ben Montgomery.
State of play: That goal might seem extreme, but the upstart company says it typically sees a 25% drop in crime soon after partnering with a city, and it's operating in more than 1,200 communities nationwide.
"It's very rare we don't see a 20% or 30% reduction," CEO Garrett Langley told Axios.
The company just announced a $150 million Series D fundraise led by Andreessen Horowitz, a leading venture capital firm.
Of note: The company features positive police reviews on its website, but journalists have verified both successes and challenges.
What's happening here: It has partnerships with 50 neighborhoods and five police agencies in the Tampa Bay area, and roughly 250 neighborhoods and 30 police departments across Florida.
How it works: Flock Safety uses cellphone-camera technology to read license plates and capture traffic data. Then they give police the software to narrow and find suspect vehicles.
In other words: Its roadside cameras catalog vehicles — model, color, make and any distinguishing features, as well as the date and time they pass by.
If a crime is reported and the victim can describe the vehicle, police can narrow cars down in a few clicks alongside access to an owner's open warrants or criminal history.
The cameras also ping law enforcement when a stolen vehicle or a vehicle related to an Amber or Silver Alert crosses their path.
5. What they said: Premature Cannes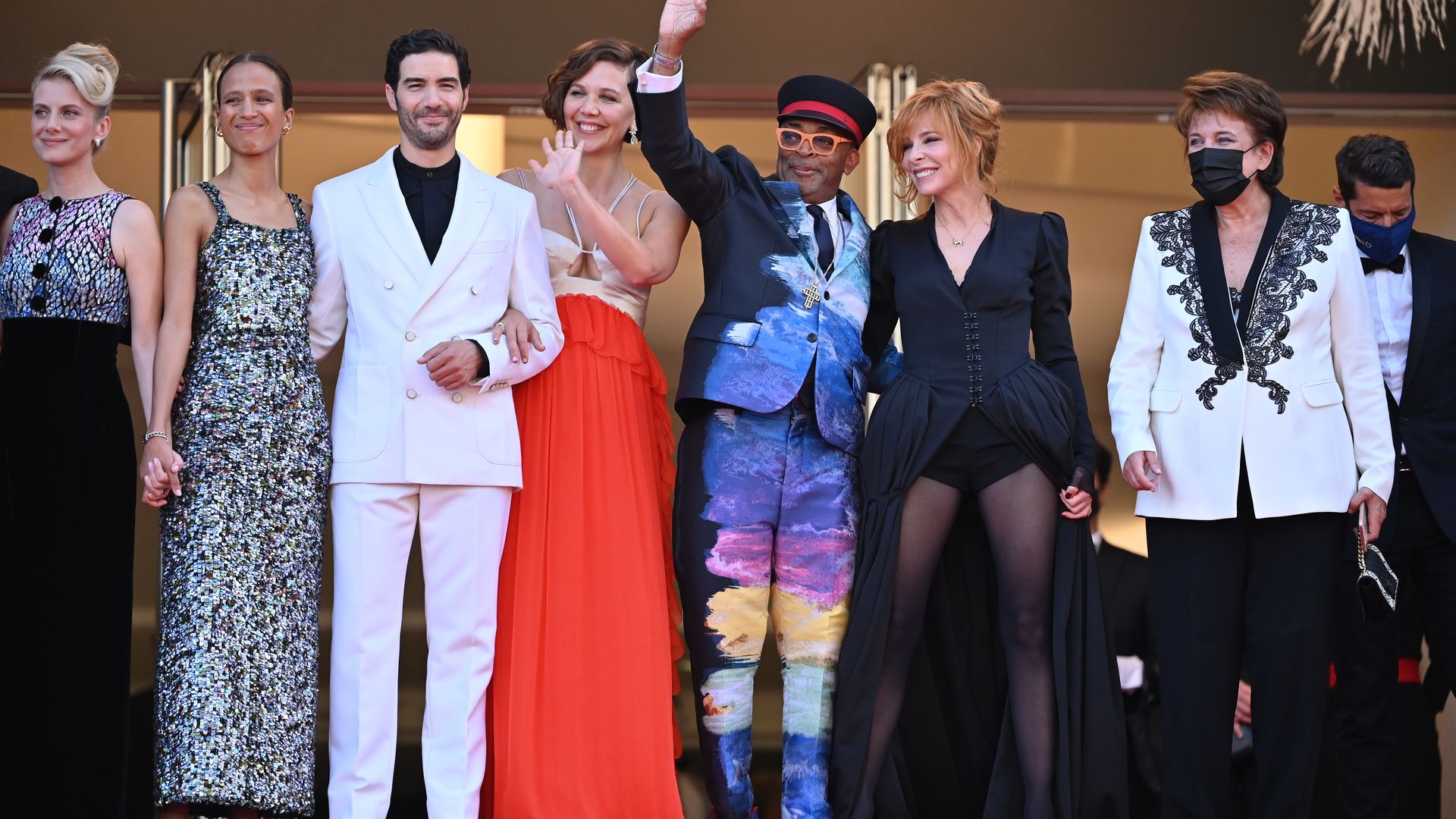 I'm a big sports fan. It's like the guy at the end of the game in the foul line, he misses the free throw or a guy misses a kick.
— Filmmaker Spike Lee, after he
accidentally revealed
the winner of the Palme d' Or at the Cannes Film Festival at the start of the closing ceremony July 17, rather than the end. (The prize went to the French serial-killer film "Titane.")