Axios What's Next
October 21, 2022
As some people's COVID concerns subside, many find themselves hungry for a good meal out of the house, or some fun and games — or both at the same time, as Jennifer reports today.
Today's newsletter is 1,149 words ... 4½ minutes.
1 big thing: "Eatertainment" makes a comeback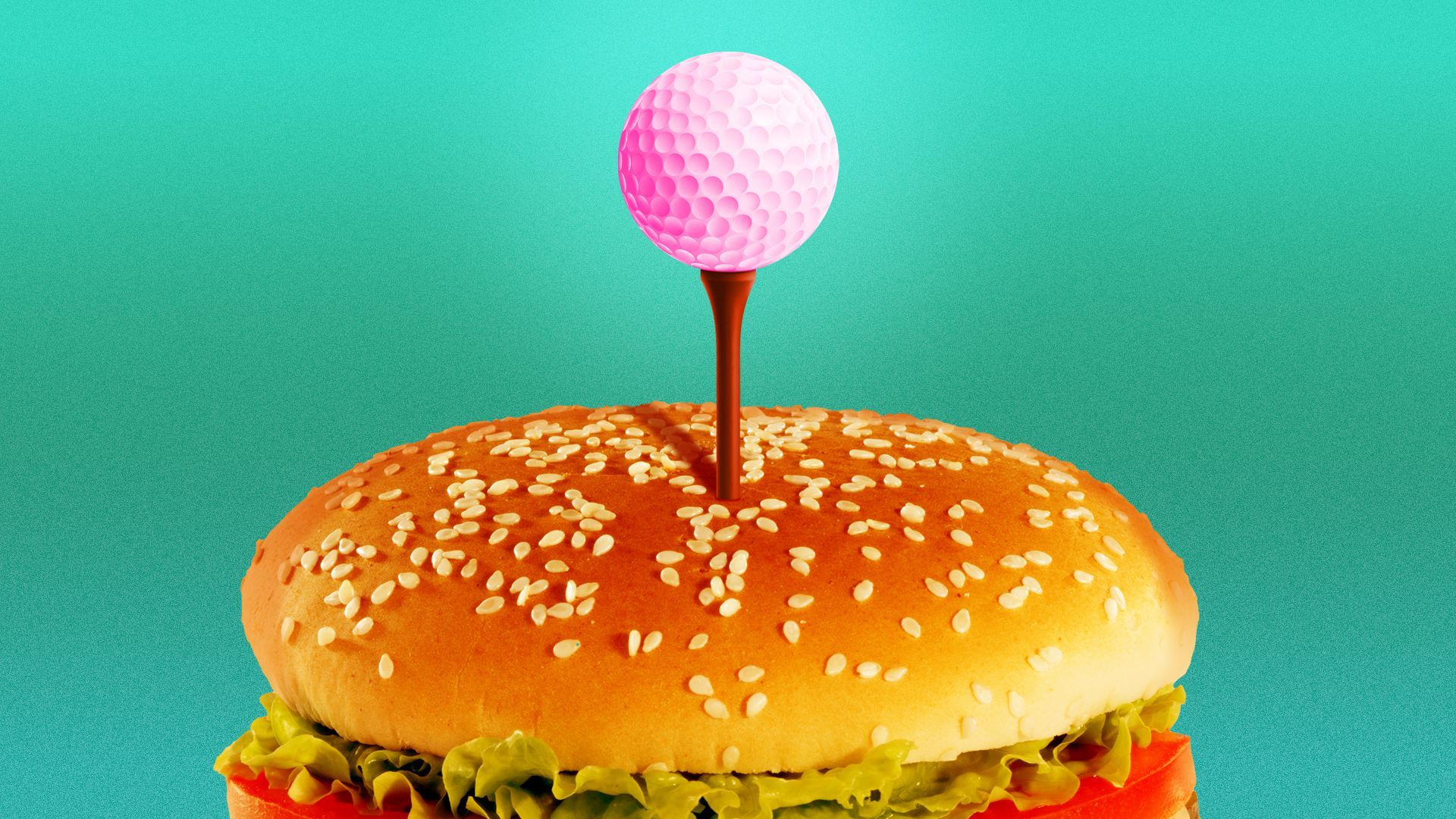 Want to do some ax-throwing over burgers, play pickleball before a chicken dinner, or pair mini-golf with hors d'oeuvres and a cocktail? You're in luck: Restaurants that let you play and eat at the same time are expanding like crazy, Jennifer A. Kingson reports.
Why it matters: After a three-year pandemic hiatus, "eatertainment" is on the rise again.
Investments are pouring in to chains that offer sports, arcade games and elevated menus — think Dave & Buster's but with chef-driven cuisine, Instagram-worthy decor and modern pursuits.
Driving the news: New "social entertainment" venues are flourishing by offering hip leisure activities — such as darts, ping-pong and shuffleboard — in tech-infused settings that cater to our thirst to socialize even as the pandemic stretches on.
Its founders are behind the eatertainment chains Topgolf (driving ranges), Flight Club (darts), AceBounce (ping-pong) and All Star Lanes (bowling).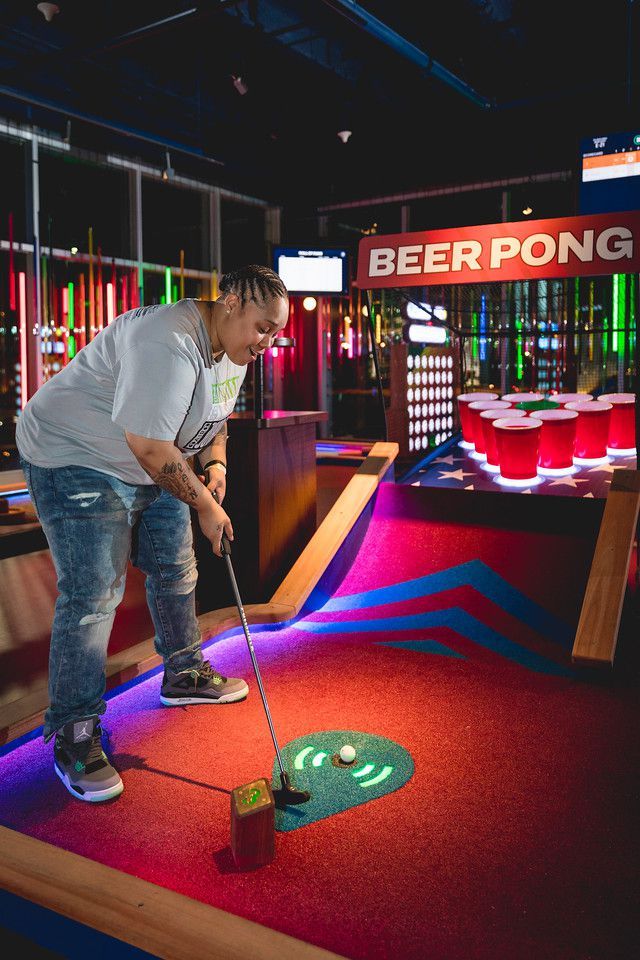 Older, familiar names are also getting facelifts and a fresh jolt of popularity.
What's new: The latest crop of social entertainment venues feature higher-quality food (begone, frozen nuggets!), tech-heavy games that keep score for you, and a host of diversions beyond Skee-Ball.
They're also designed to be eye-catching so guests will plaster their social media accounts with pictures.
Decisions, decisions: Don't care for pickleball? Smash Park, which opened its first location in 2018, also has trivia, bingo, cornhole, giant Jenga and Connect Four, bocce, foosball and arcade games — plus dozens of TVs.
It also serves colorful and shareable cocktails in fishbowls ("Sociabowls") and fancy pub fare.
"I don't know if new entertainment concepts can survive without a good, solid menu," Monty Lockyear, founder and CEO of Smash Park Entertainment Group, tells Axios. "Some of the legacy brands are seeing that, and they're elevating their menus — people expect that."
What they're saying: "People are looking for ways to connect with each other and looking for something a little more than the typical bar and restaurant," Susan Walmesley, Puttshack's chief marketing officer, tells Axios.
The bottom line: Expect to hear more about "eatertainment" as these chains expand nationally and add ever-weirder attractions — getting diners to linger and run up bigger food and bar bills.
Editor's note: This story has been corrected to remove a reference to Cracker Barrel's investment in Punch Bowl Social. That investment was canceled in 2020.
2. Driving the best of the best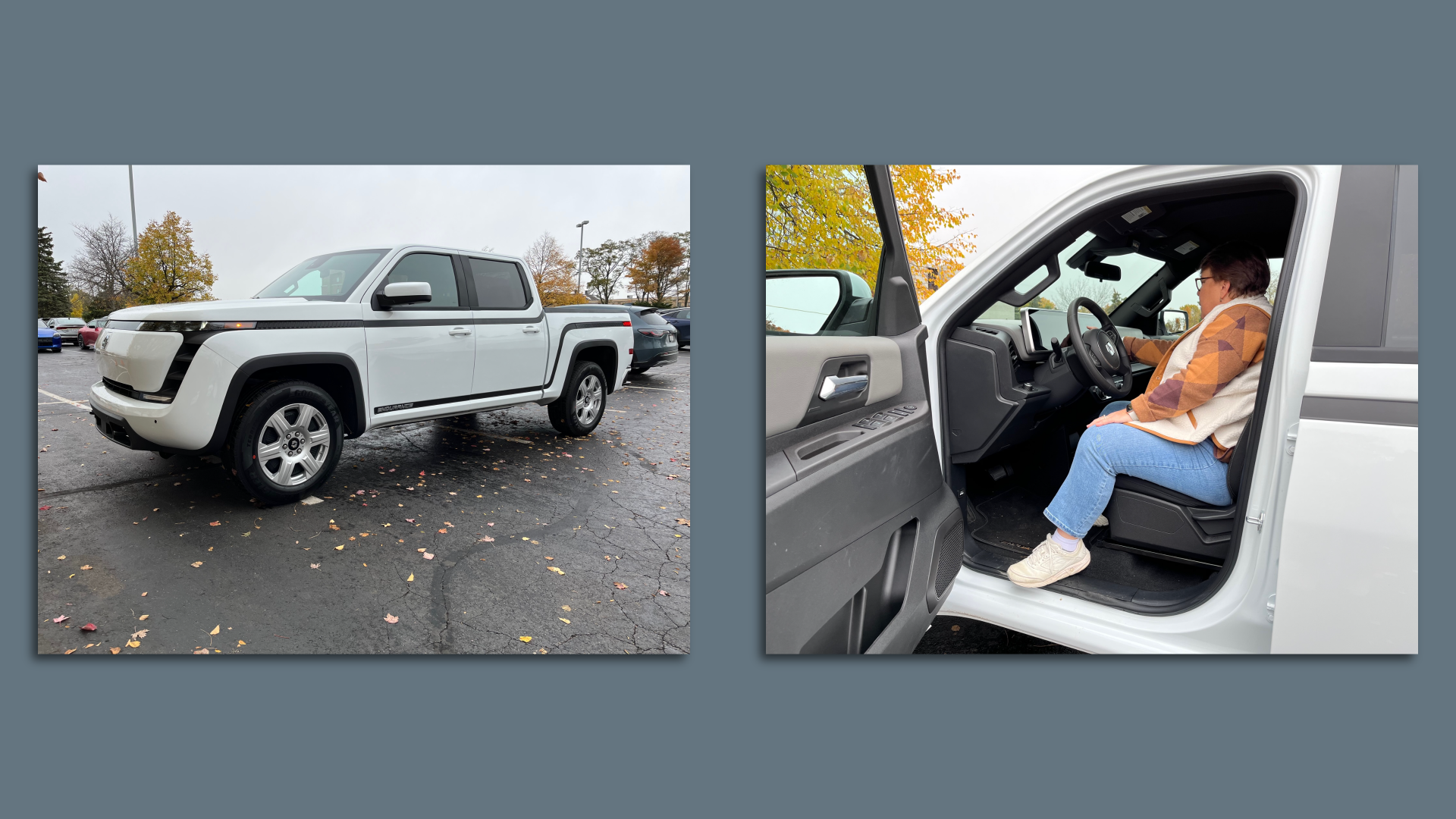 Joann here. I just completed my favorite assignment of the year: three days of driving the newest crop of cars and trucks on the market to pick the industry's best.
Why it matters: I'm one of 50 automotive journalists on the jury for the annual North American Car and Truck of the Year awards.
Our three-day comparison meetup each fall is an opportunity to drive the vehicles back-to-back on some of the finest — and worst — roads in southeast Michigan.
The big picture: There were 25 semifinalists across three categories — car, truck and sport utility — and multiple variations so we could sample the full array of powertrains and trim levels.
In all, I tried to drive 52 vehicles over three days. (I didn't quite make it.)
Details: 12 of the 25 semifinalists are electric — a record — indicating how fast the industry is pivoting away from gasoline.
I haven't finalized my picks yet, but some of my favorites include the Cadillac Lyriq, Kia EV6 and Rivian R1S.
What to watch: This could be the first year that the winners in all three categories are electric.
Finalists will be announced in November, with winners named in January.
3. Workers are actually working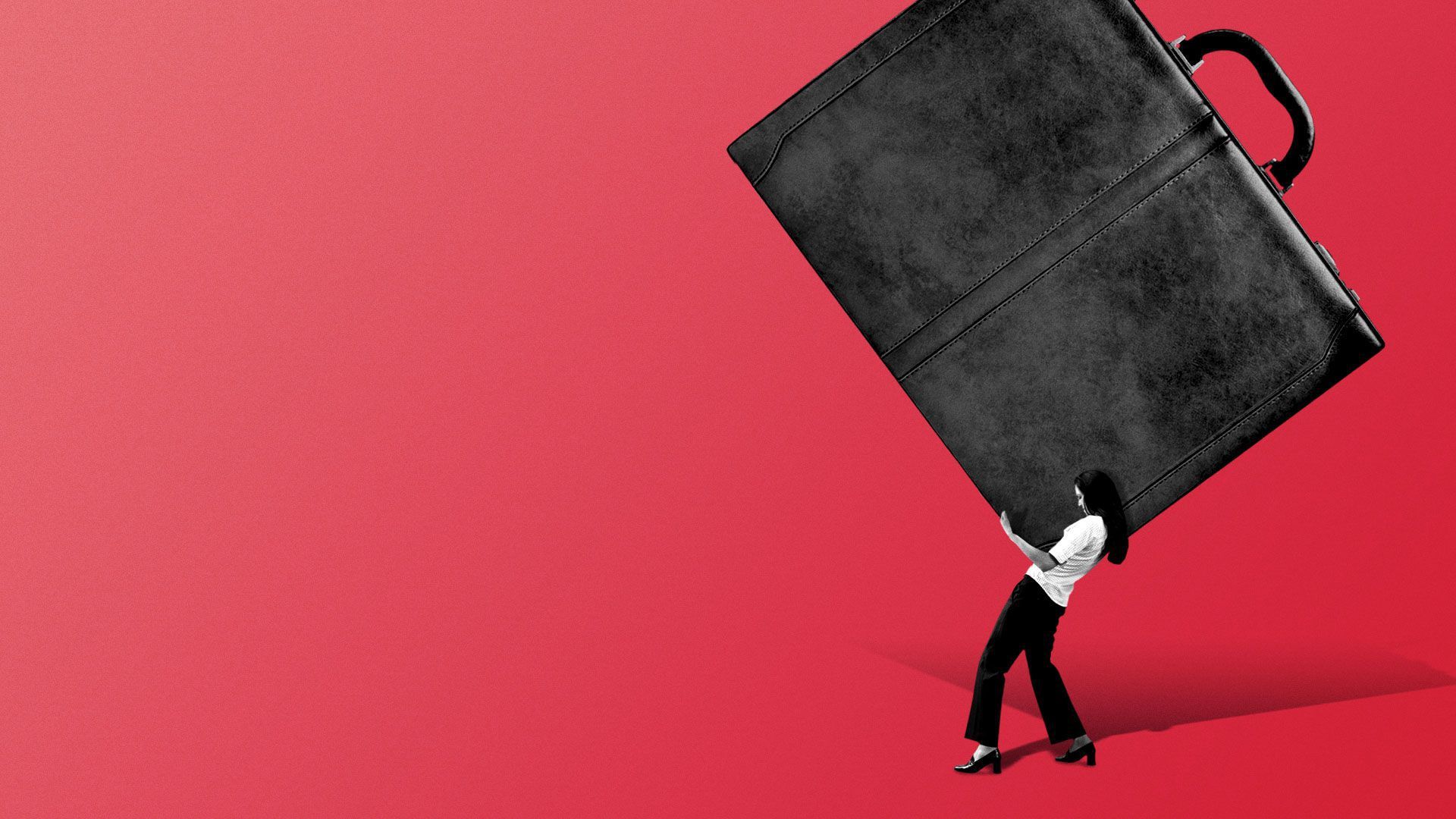 Eighty-one percent of workers say they're putting in as much effort — or more — as they were six months ago, according to a survey from The Conference Board, Axios' Emily Peck reports.
Why it matters: With so much talk lately of "quiet quitting," you might get the sense that workers are phoning it in. That's not quite what's going on.
Just getting your baseline level of work done amid a labor shortage is challenging, says Robin Erickson, vice president of human capital at The Conference Board.
And maybe you don't feel appreciated, Erickson adds. Or you found out that the person sitting next to you makes more money. "Or you've been loyal during COVID and the organization isn't doing well."
Yes, but: Thirty percent of respondents said they're less engaged at work than they were six months ago, The Conference Board found.
This is the phenom folks are calling "quiet quitting" — but it shouldn't be confused with not working.
💬 Emily's thought bubble: People have been through a lot over the past few years. Instead of accusing them of "quitting," maybe assume positive intent.
4. High octane, indeed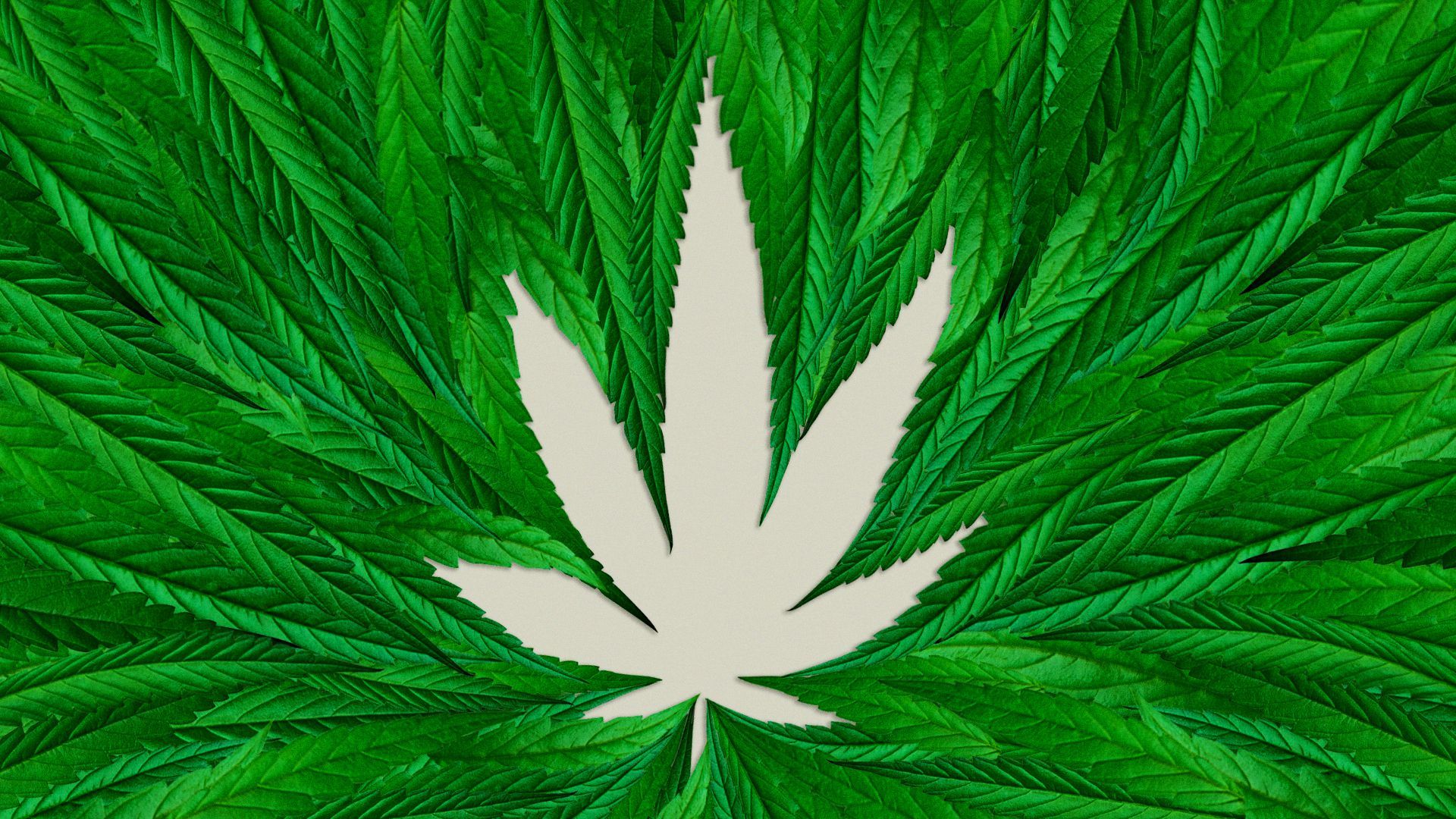 Customers who roll up to some Circle K gas stations in Florida next year will be able to buy medical marijuana products, Axios' Herb Scribner reports.
Sales will begin at 10 stores across the Sunshine State, which has about 600 Circle K locations.
The big picture: Cannabis is becoming more accessible nationwide — and beyond.
Uber Eats recently began offering cannabis deliveries in Toronto, for example.
5. One fun thing: The M6 returns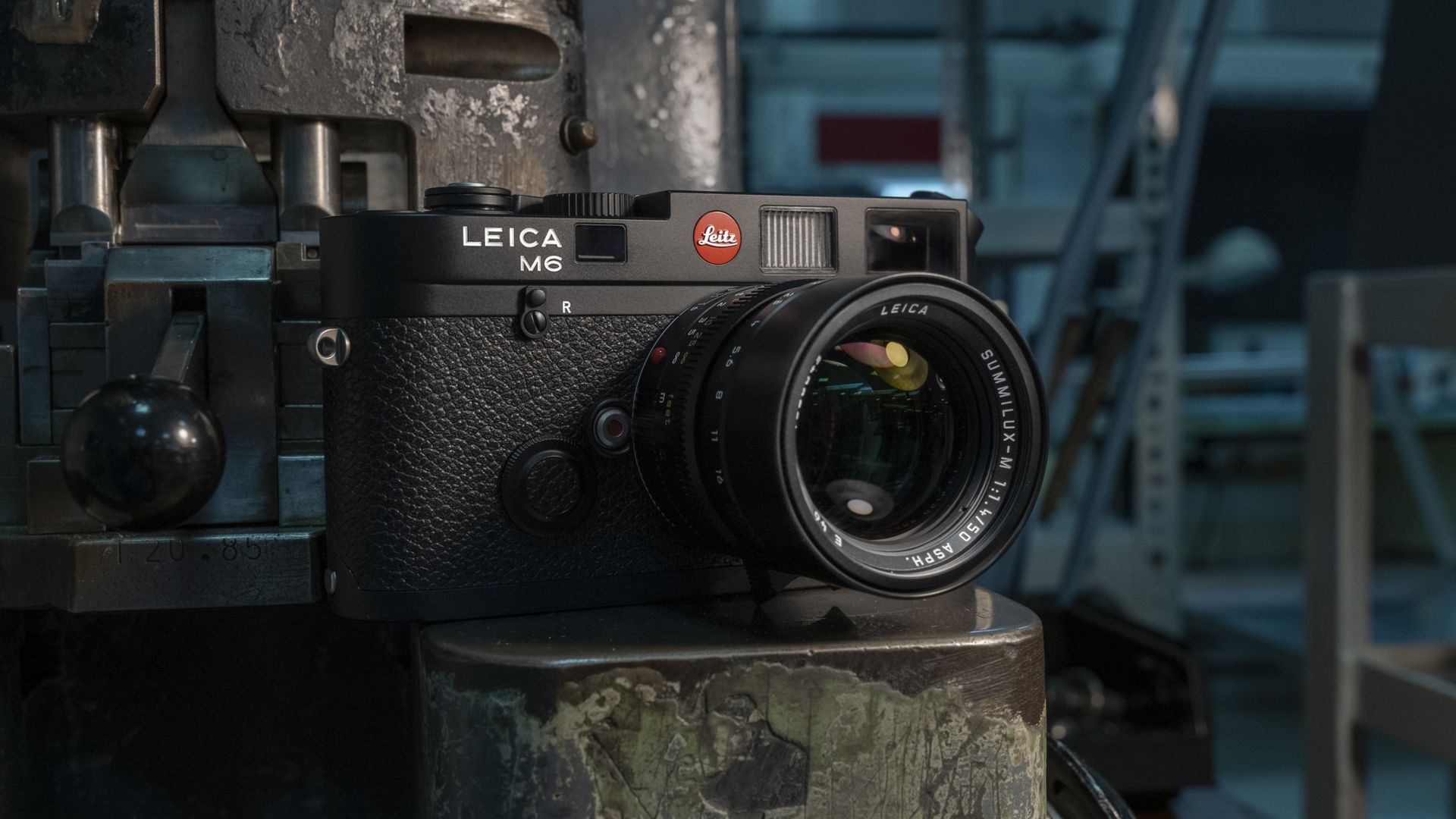 Alex here. I would be negligent in my duties as a camera nerd if I didn't call your attention to Leica's newly reissued M6 — a popular film rangefinder the famed German camera-maker has updated and re-released.
The 2022 M6 is slightly updated from the original 1984 version, which ceased production in 2002.
The big picture: Film photography has been enjoying a renaissance over the last few years, driven in part by people's appreciation of the format's physicality and artistic imperfections.
Sometimes it's nice to forego newfangled modern conveniences, like autofocus. Who needs it?
Yes, but: Leicas are notoriously expensive, and the new M6 is no exception. It'll be available in November for about $5,000 — and that's without a lens.
💬 Alex's thought bubble: Gimme. (Yeah, right.)
Big thanks to What's Next copy editor Amy Stern.
Was this email forwarded to you? Get your daily dose of What's Next by signing up here for our free newsletter.