Axios What's Next
January 24, 2023
Some of the country's largest law enforcement agencies aren't playing ball with the feds' new crime data collection efforts, Jennifer reports today.
Today's newsletter is 1,139 words ... 4 minutes.
1 big thing: Crime data dilemma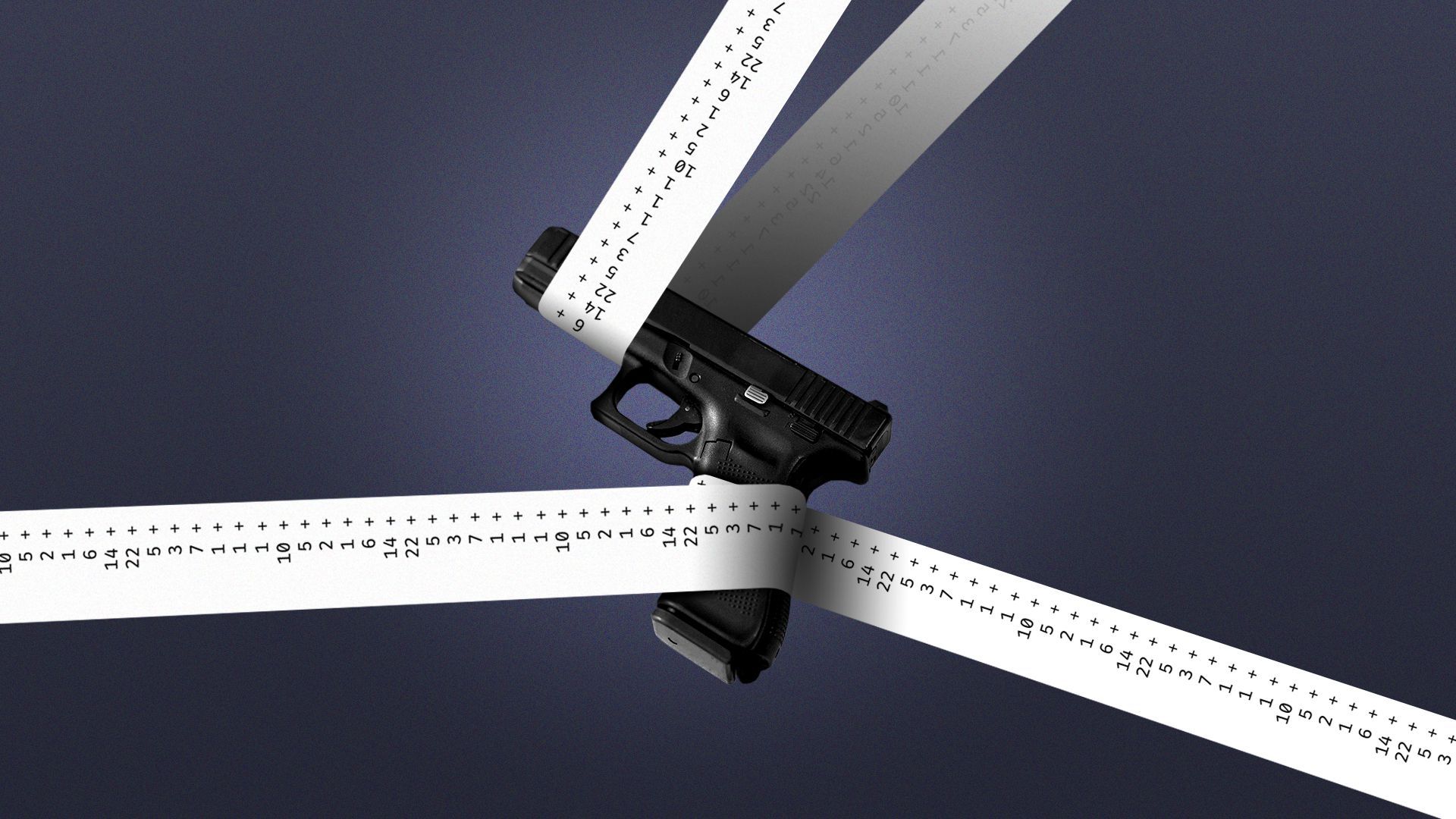 Saturday's horrific mass shooting in Monterey Park, California will likely be left out of the FBI's nationwide crime statistics, Jennifer A. Kingson reports, as neither city nor county officials there are using the Justice Department's new crime reporting system.
Why it matters: The country's 18,600 law enforcement agencies have been slow to adopt the Justice Department's National Incident-Based Reporting System (NIBRS) — which means that all manner of crimes are being undercounted.
NIBRS is designed to collect detailed data for use by policymakers, academics, and others — but is useless without thorough and accurate feeds from local law enforcement.
Catch up quick: On January 1, 2021, NIBRS became the only mechanism for law enforcement agencies to voluntarily report crimes to the FBI.
It includes all types of crimes, from identity theft and property destruction to violent assaults and acts of hate.
"Compared to the previous crime data collection system, NIBRS collects data about 47 more offenses and more detailed data about each victim, offender, person arrested, and property stolen or damaged for each individual crime incident," the Justice Department says.
Where it stands: 33% of law enforcement agencies are not feeding data into NIBRS.
That includes some huge police departments, like those in Los Angeles and New York City — two of the country's largest.
Since 2016, the Justice Department has offered training and $120 million in grants to help counteract the foot-dragging, with limited success.
Driving the news: Associate Attorney General Vanita Gupta last week beseeched the nation's mayors for help getting local law enforcement agencies to adopt the system.
"This year, law enforcement agency participation in submitting all crime statistics to the FBI fell 22%," she said at the U.S. Conference of Mayors winter meeting on Capitol Hill.
"That number is even starker for hate crimes: 93% of agencies reported hate crime statistics in 2020, but only 65% reported in 2021."
The official numbers reflected by NIBRS don't reflect the reality on the ground. Hate crimes have soared in recent years, as documented by groups like the Center for the Study of Hate and Extremism and the Anti-Defamation League.
By the numbers: A new Justice Department report shows the number of law enforcement agencies submitting crime statistics to NIBRS decreased from 12,742 in 2021 to 12,725 last year.
The decrease was partly technical, the agency said, indicating administrative changes in reporting structures — but it also reflected broader problems preventing full implementation of the more robust system.
The other side: Departments sitting on the sidelines cite cost, lack of personnel, and technical constraints.
Yes, but: "We cannot be effective in prevention and prosecution of hate crimes without more accurate and comprehensive data collection and reporting," Gupta said in her speech.
Zoom out: Regardless of whether the mass shooting in the heavily Asian American city of Monterey Park is deemed a hate crime, it won't be represented in the NIBRS — which is supposed to be the central repository for all U.S. crime statistics.
The bottom line: Without more comprehensive reporting, the FBI database is neither accurate nor predictive — foiling the agency's goal of building a sophisticated tool with pattern-detection powers.
2. The year of "right to repair"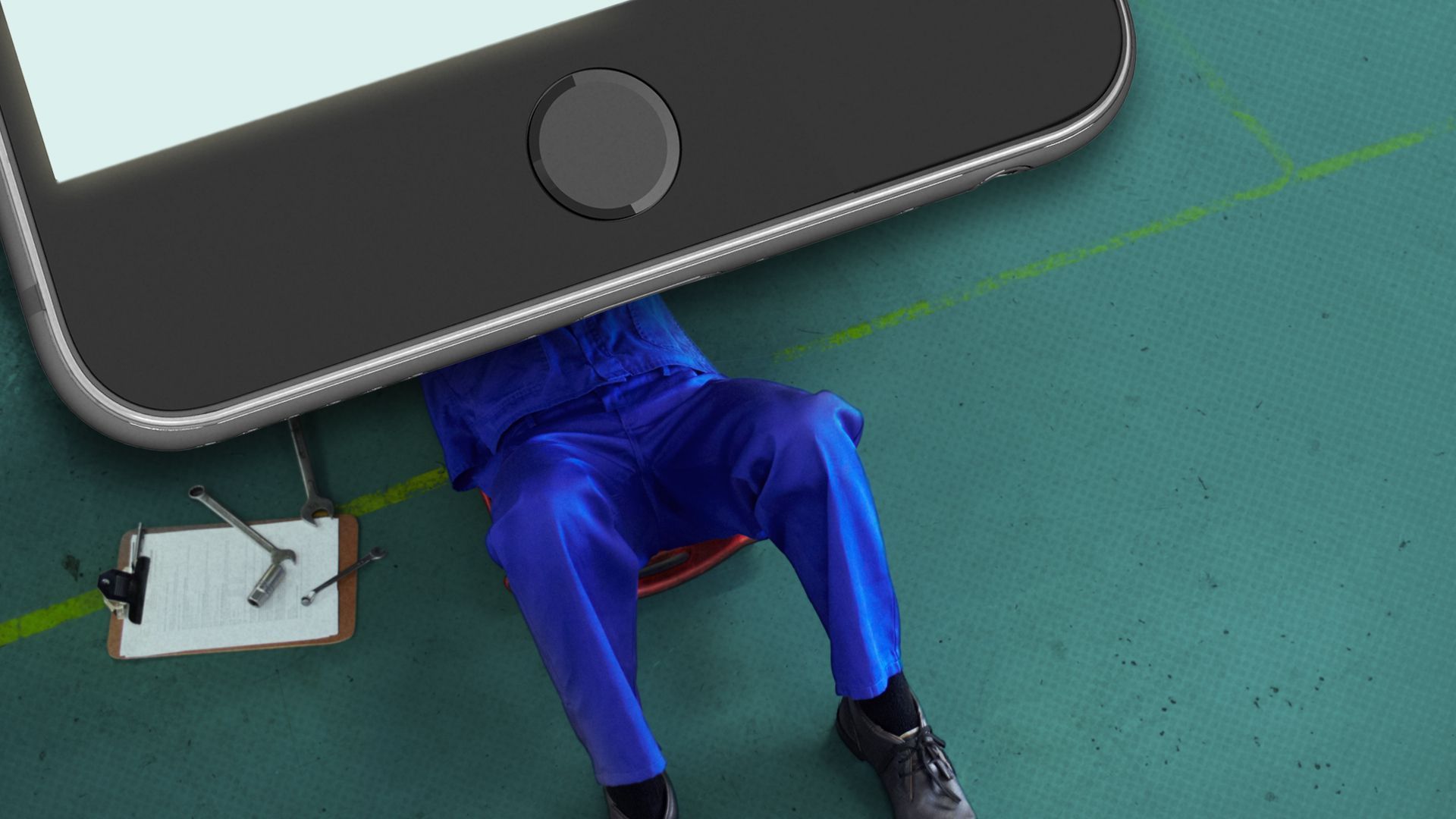 The "Right to Repair" movement is set for a landmark year, Axios' Peter Allen Clark writes.
Why it matters: Advocates say restrictions on owners' ability to repair their devices and equipment are overly costly and wasteful.
Driving the news: New York Governor Kathy Hochul recently signed the Digital Fair Repair Act, making the Empire State the first "to guarantee the right to repair," as she put it.
John Deere signed a memorandum of understanding with the American Farm Bureau Federation on Jan. 8 to "enhance the ability of Farmers to timely control the lawful operation and upkeep of Agricultural Equipment."
What's happening: Right-to-repair bills have been introduced in at least 14 state legislatures, Nathan Proctor of the U.S. Public Interest Research Group tells Axios, governing everything from tablets to farm equipment.
The other side: Tech companies have long maintained that making gadgets easier to fix could decrease their performance, expose company secrets, reduce cybersecurity protections, or jeopardize customers' safety.
Yes, but: Critics say New York's bill was watered down at the last minute, while Gay Gordon-Byrne, executive director at The Repair Association, says the John Deere agreement has "absolutely no enforcement."
What's next: "2023 is all about consolidating the gains from New York and making sure that all of all the rest of the products that should have been in that bill are covered somewhere," Gordon-Byrne told Axios.
3. 📈 Rent record
A record-high share of renters are spending more than 30% of their income on rent each month, according to Moody's Analytics, Axios' Emily Peck reports.
"The average American household continues to be squeezed," said Thomas LaSalvia, Moody's Analytics director of economic research. "And it's having ramifications on quality of life."
Between the lines: Surging home prices over the past few years helped push this number up.
Typical first-time homebuyers are priced out of the market, so they rent for longer.
Even as house prices fall, high mortgage rates are scaring people away from buying.
4. 📸 Robo-cat
A cat-like robotic server is loaded with food orders at an orthopedic rehabilitation center in Blankenburg, Germany, about 140 miles west of Berlin.
The robots, called "BellaBot" and made in Shenzhen, China, deliver meals from the kitchen to patients' tables, taking some work off staffers' — ahem — plates.
The BellaBot uses cameras, lasers, and other sensors to deliver meals to the right table and avoid obstacles, and it has a cartoon cat "face" meant to make it more approachable: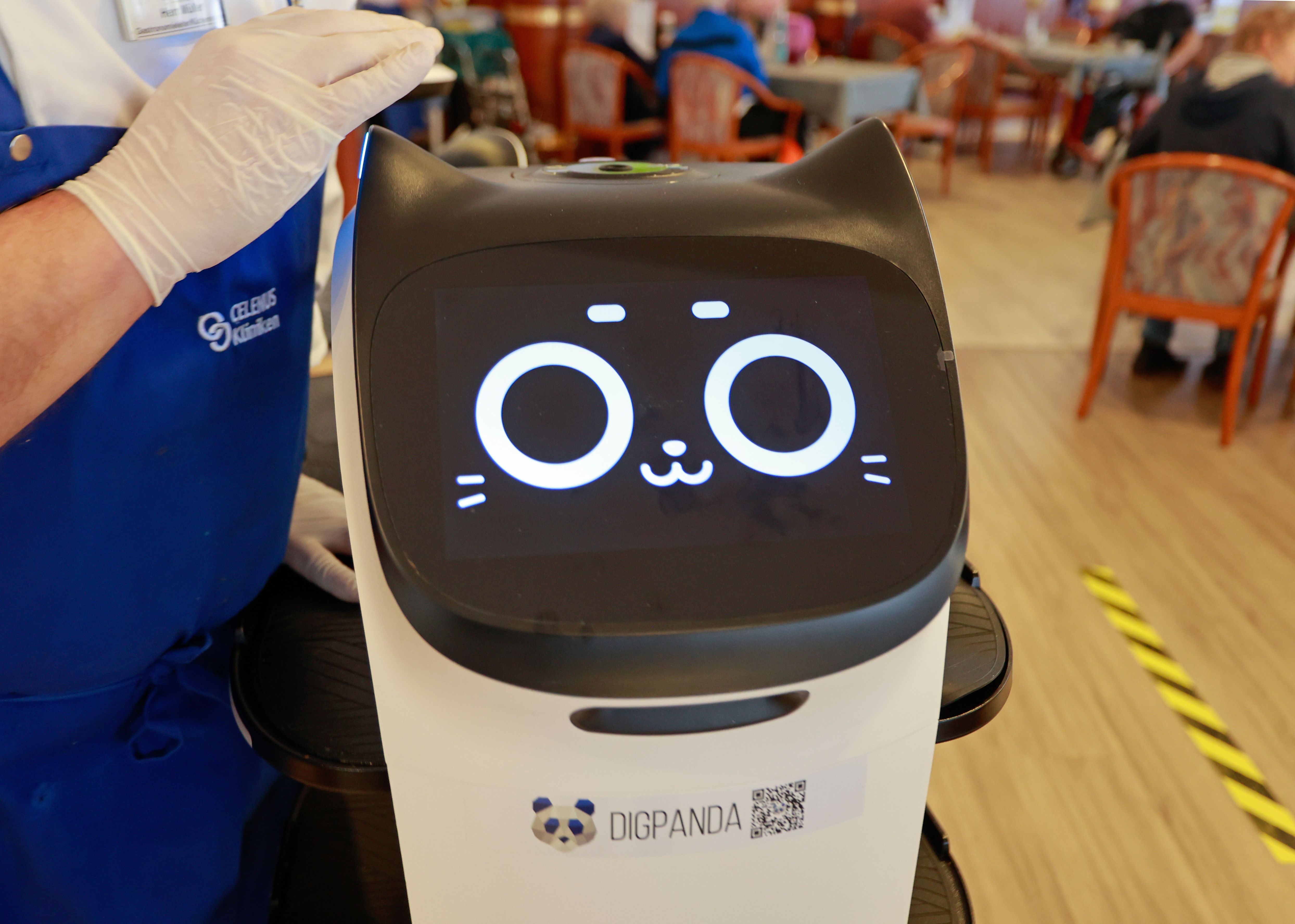 5. Doomsday watch
A team of scientists and other experts will update the Doomsday Clock — a symbolic tracker of the world's proximity to human-caused destruction — later this morning, Axios' Ivana Saric reports.
What's happening: The new setting comes amid heightened fears of nuclear war stemming from Russia's war in Ukraine, as well as extreme weather events.
The Doomsday Clock, first used to represent the danger posed by nuclear weapons, has since evolved to account for climate change, bioweapons and disinformation.
Catch up quick: The Doomsday Clock's hands are moved closer to midnight to suggest humanity is nearer to self-made catastrophe, and farther when that risk appears to fade.
Backstory: The clock's hands have been moved back and forth 24 times since it was first published in 1947.
In 1991, the clock was set to 17 minutes to midnight — the farthest it's ever been from midnight — as Cold War tensions eased and the U.S. and Soviet Union agreed to reduce their nuclear stockpiles.
In 2020, the clock's hands were moved to 100 seconds to midnight — the closest they've ever been — based on continued nuclear and climate threats and destabilizing geopolitics.
Big thanks to today's What's Next copy editor, Patricia Guadalupe.
Was this email forwarded to you? Get your daily dose of What's Next by signing up here for our free newsletter.