Axios What's Next
March 14, 2023
Living that digital nomad life? Then "standby living" might just be for you, Joann writes today.
Please join Joann tomorrow at 2:30pm ET for an "Ask Me Anything" session on Reddit about her recent 2,500-mile road trip in an electric car. Bring your questions to the r/IAmA subreddit.
Today's newsletter is 1,098 words ... 4 minutes.
1 big thing: Living on standby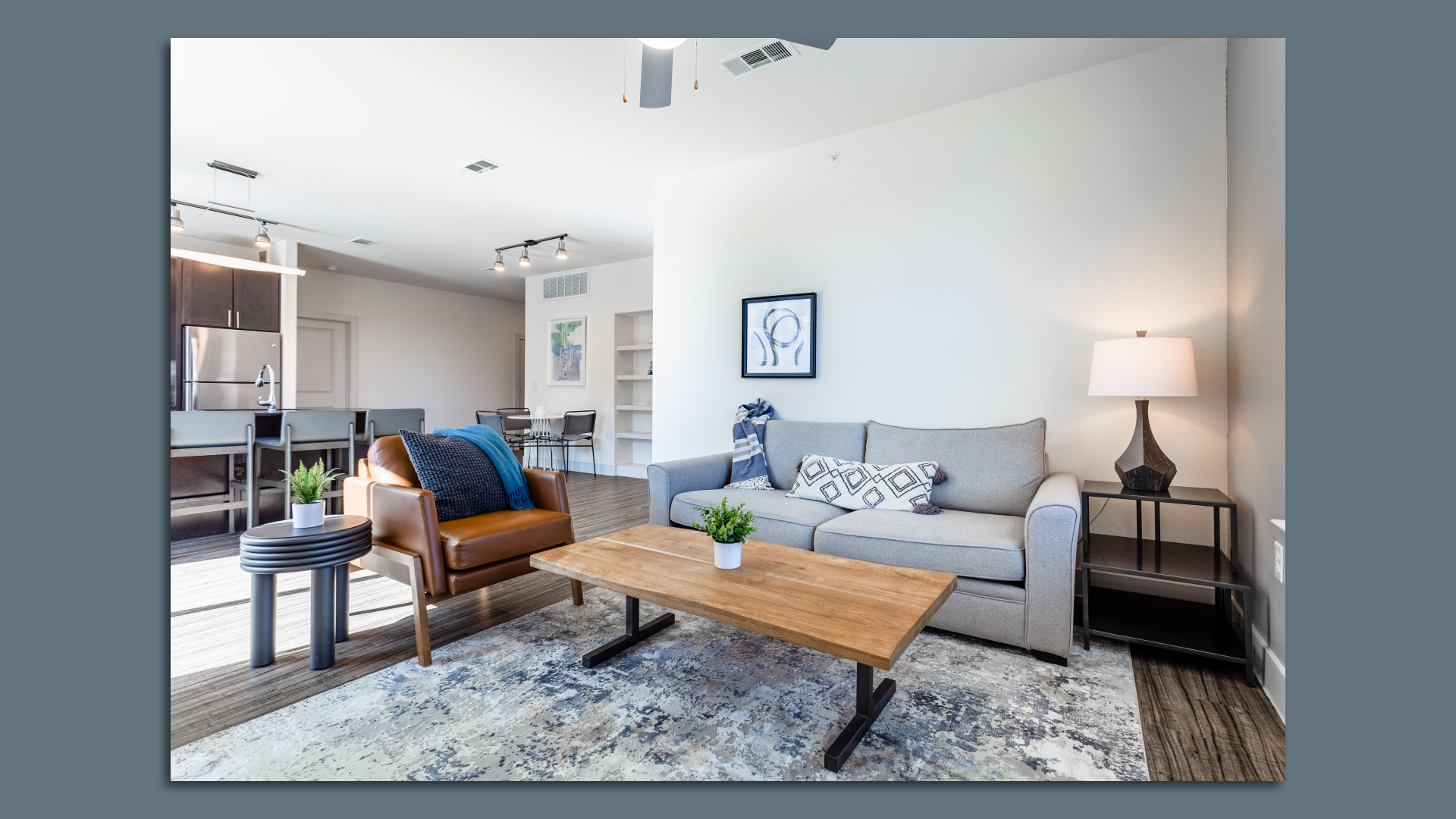 A fully furnished apartment in a great city for $1,295 per month — 33% below the national median — with no lease, no security deposit and all utilities included. Sound too good to be true?
Of course, there's a catch: You might have to move with three days' notice, Joann Muller reports.
Details: "Standby" living is a new residential offering from Landing, a subscription-based nationwide rental network of furnished apartments.
Designed for the post-pandemic, work-from-anywhere economy, the concept is similar to flying standby: You can get an apartment cheaply, but you might get bumped by a higher-paying customer.
Why it matters: Living on standby isn't for everyone, but it's an affordable option for people seeking maximum flexibility, including remote professionals, contract workers on temporary assignments or those relocating to a new city.
Empty nesters could also find it an appealing way to explore the country.
How it works: Landing's standard members pay $199 annually for access to rent one of the company's 20,000 apartments in more than 375 cities.
Rent is month-to-month, starting at a minimum of 30 days, with the best rates for those who commit to six months. Members can relocate any time to another apartment — or another city — with two weeks' notice.
Landing furnishes and manages the apartments on behalf of building owners.
What's next: Landing recently launched a lower-priced "Standby" membership.
Standby members have access to the same fully furnished listings (except in New York and California, where short-term rentals are restricted).
Yes, but: The apartments they're occupying remain available for standard Landing members to book.
If a standard member wants their apartment, Standby members get three days' notice to transfer to a different Landing apartment at no additional cost.
If Standby members opt to move to another home, they can also give three days' notice, but they'll have to pay a $150 cleaning fee.
What they're saying: "We wanted to experience a lot of new places and not be locked into a six-month contract," said consultant Allison Lawrence, a Standby renter whose current one-bedroom apartment overlooks downtown Austin, Texas.
Her unit would typically go for $2,500 to $3,500, she told Axios. "It's definitely a steal."
After nearly two months, she and her husband recently got their first "bump" notice, but were lucky to get two weeks' notice. They plan to move to another unit in Austin, but are eyeing New Orleans in the future.
The backstory: Landing was founded in 2019 by Bill Smith, who was frustrated by the time-consuming hassle and cost of finding a place to live while he was working temporarily in San Francisco.
"Every other transaction had moved online, whether it's transportation, getting groceries and even car buying. But home living hadn't changed," he told Axios.
So Smith, who sold his last company, Shipt, to Target for $550 million, decided to create a subscription service for all-inclusive, flexible living.
💬 Joann's thought bubble: Having recently paid Airbnb $4,500 to rent a small cottage in central Florida for three weeks, I might be willing to try standby living someplace else.
After all, flexibility is what being a digital nomad is all about, right?
2. Tech steps back from the banking abyss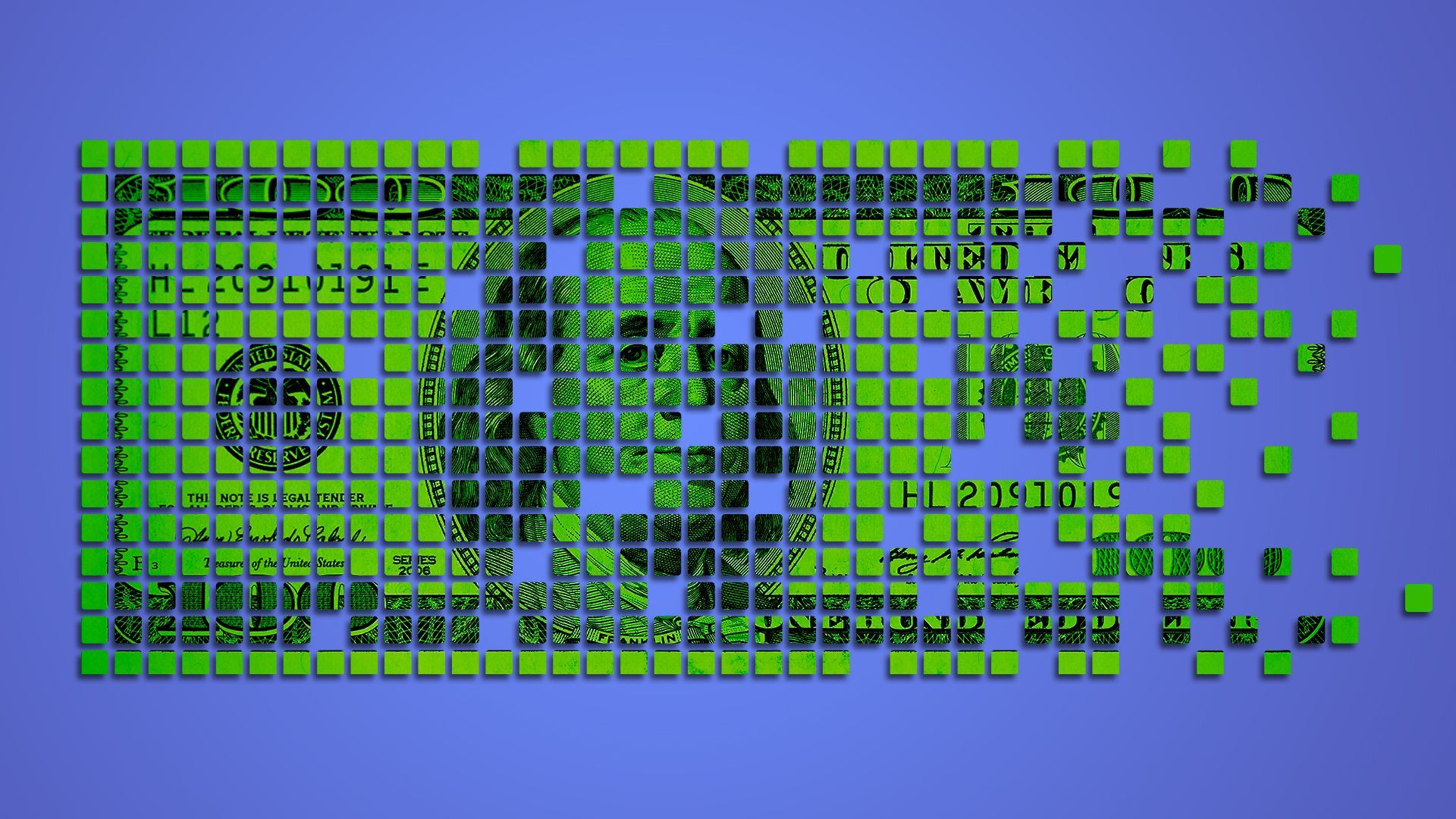 The lightning collapse of Silicon Valley Bank raised the specter of a broad tech industry crash for the first time since 2000's dot-com bubble burst, Axios' Ina Fried and Scott Rosenberg write.
Driving the news: That threat — which loomed all weekend as legions of the startups that made up the bank's clientele worried about meeting this week's payrolls — receded after the federal government intervened to backstop depositors' assets even over the $250,000 FDIC threshold.
Yet after a year of layoffs and market retreats, the run on the industry's community bank put tech's new status as a troubled business in sharp relief.
Why it matters: The federal rescue of Silicon Valley Bank customers offers a visceral reminder of just how deeply dependent on government the tech industry remains.
Many in the tech intelligentsia have long argued that the nation-state is outmoded, the public sector is more nuisance than necessity and tech products offer efficient replacements for old-fashioned institutions.
The crypto movement has long preached that new currencies and institutions built on computer code will turn today's financial system into a relic.
Yes, but: In a financial crisis, it sure is nice to have a government that can arrest a confidence meltdown and block a bank failure from taking out an entire sector.
What's next: It remains unclear what will happen to the various parts of Silicon Valley Bank itself — as well as who, if anyone, will fill its unique role serving the needs of the startup ecosystem.
3. DOJ eyes AI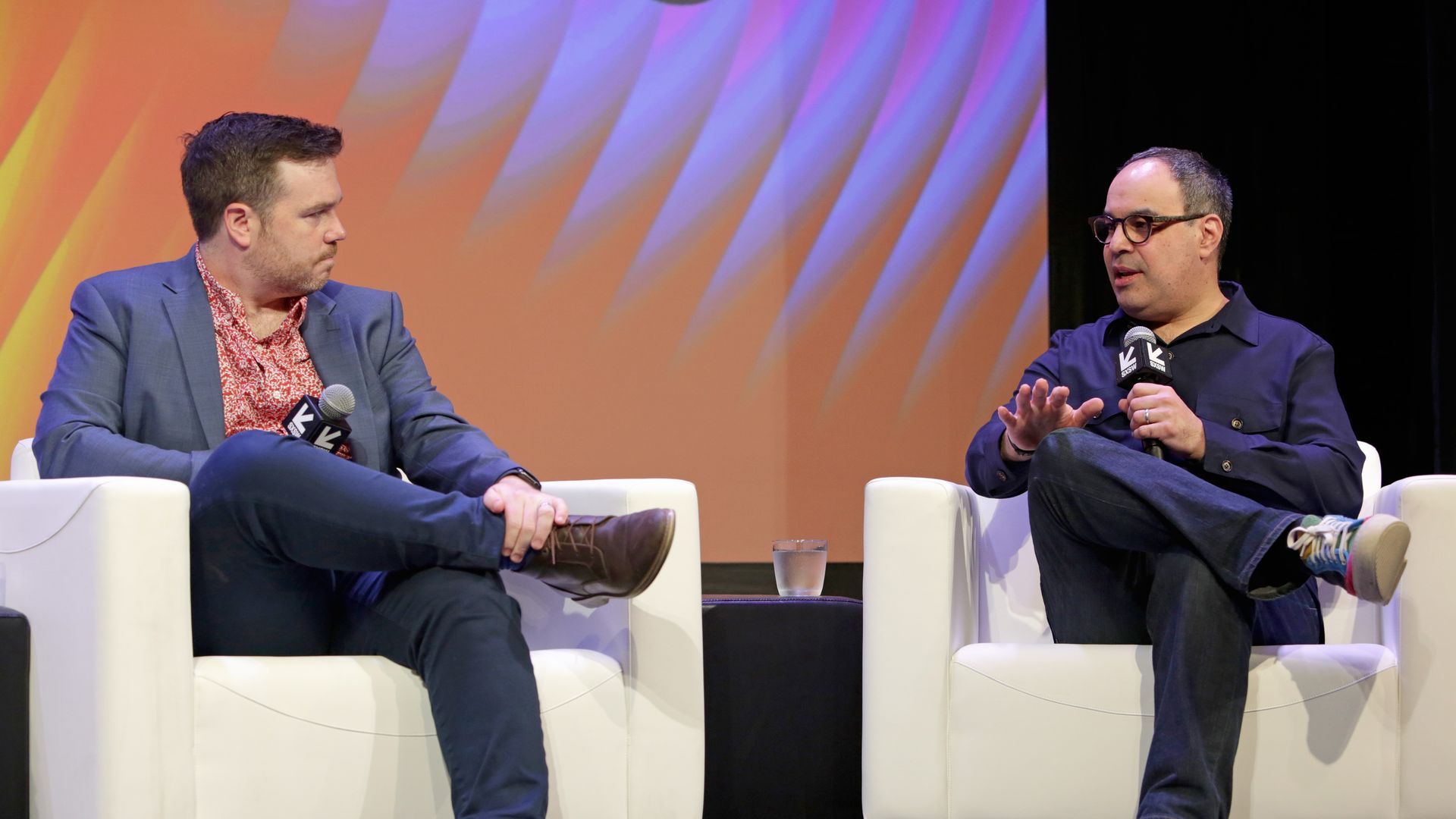 The Justice Department is paying close attention to the hot field of artificial intelligence (AI), DOJ antitrust chief Jonathan Kanter told a crowd at the South by Southwest festival in Austin, Texas, this past weekend, Axios' Ashley Gold reports.
The big picture: The government moves slowly, industry moves faster and AI has been traveling at hyperspeed.
But Kanter, known for his aggressive antitrust cases against Google, is warning that AI won't escape regulatory scrutiny.
What they're saying: "We use the term [artificial intelligence] as if it's a very narrow category, but these are just tools," Kanter said during a taping for the New York Times' "Hard Fork" podcast.
"When we think about AI, we think about it as a tool ... it's really important that we understood that, so we've hired data scientists and are bringing in expertise to make sure we have the ability to understand that technology," Kanter said during the interview with technology journalists Kevin Roose and Casey Newton.
The intrigue: Kanter spoke during a SXSW festival utterly gripped by the AI craze, with dozens of panels and events aiming to showcase the tech's future.
4. One fun thing: Guinness and coffee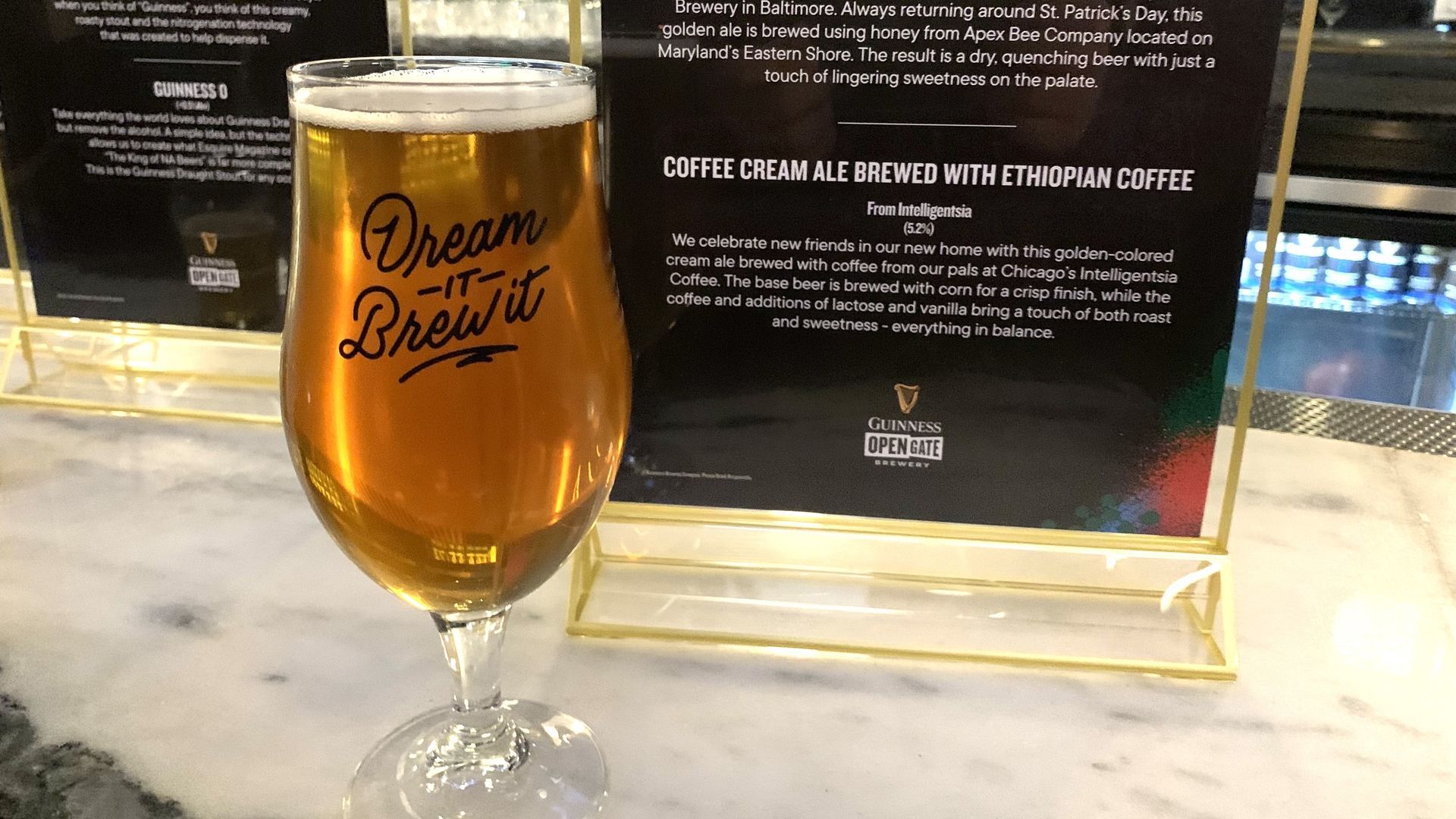 Guinness' second U.S. brewery — opening this summer in Chicago's Fulton Market — will offer a new coffee cream ale, Axios' Justin Kaufmann reports.
The company teamed with local roaster Intelligentsia to create a golden, light, crisp beer balanced with an Ethiopian roast.
Driving the news: Guinness threw a swanky preview party last Friday to show off some menu items — coffee cream ale included.
What they're saying: "As much as we are building a new space, in many ways this is a homecoming," Ryan Wagner, national ambassador for Guinness, tells Axios.
"Guinness has been in Chicago since 1910."
Justin's thought bubble: I'm not one for coffee-flavored drinks and desserts. But this beer had me saying, "You know what? Give me another one of those." Delicious.
Big thanks to today's What's Next copy editor, Egan Millard.
Was this email forwarded to you? Get your daily dose of What's Next by signing up here for our free newsletter.