Axios What's Next
September 19, 2022
Could the heat given off by massive data centers be turned from byproduct to useful resource? Two Scandinavian countries are about to find out, Ivana Saric reports for us today.
🎧 Check out "How it Happened: Elon Musk vs. Twitter" — Axios' new podcast about how Musk built his cross-industry empire, the rise of Twitter, and what the collision between the two could mean for us all. Listen here.
Today's newsletter is 1,069 words ... 4 minutes.
1 big thing: Heat recycling is the hot new thing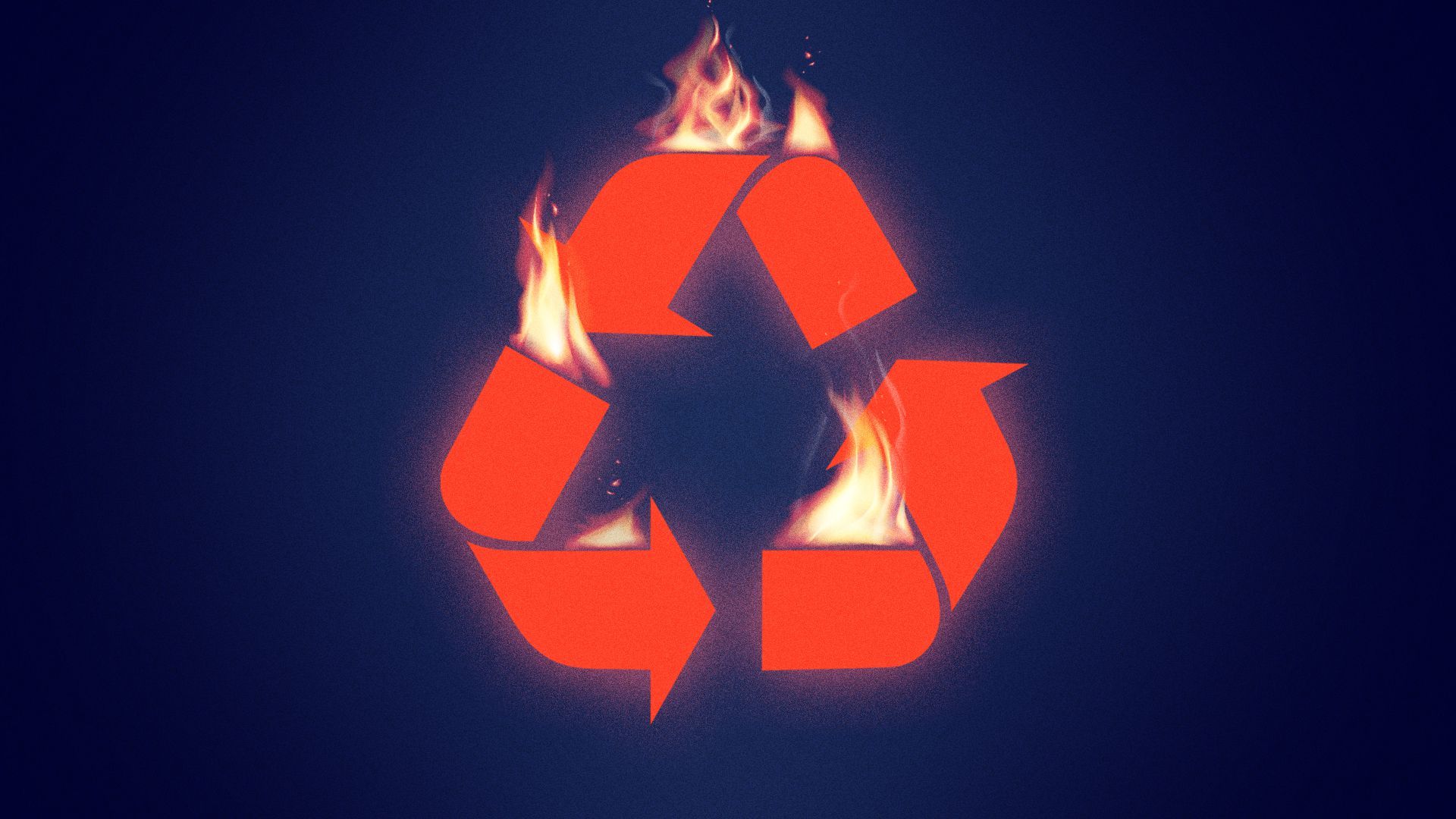 Cities in Sweden and Norway are aiming to recycle the heat given off by data centers in an innovative effort to repurpose what's usually treated as a useless byproduct of computer servers' constant number-crunching, Ivana Saric reports.
Why it matters: Data centers account for about 1% of global electricity use annually, and emit enormous amounts of heat that generally goes unused.
Driving the news: Stockholm Data Parks, a partnership between the city of Stockholm, energy company Stockholm Exergi, power grid operator Ellevio and others, aims to produce 10% of the heat required to meet Stockholm's warming needs by 2035.
In Norway, the municipality of Bjørnafjorden is developing a commercial area, Lyseparken, with the extensive infrastructure needed for large-scale data center heat recycling installed from the get-go.
How it works: The hundreds or thousands of servers in a typical data center generate lots of heat, which has to be expelled to prevent dangerous and damaging high temperatures.
Most data centers simply pipe all that heat into the outside air.
But data centers' heat can also be recycled, by channeling it into underground water systems running below a city or town.
The heated water then warms homes, offices or other buildings before heading back to the data center to be heated up once again, starting the process anew.
Recycling data center heat is a win-win for all involved, says Erik Rylander, the head of Stockholm Data Parks.
During the eight coldest months of the year, Stockholm Exergi buys all the available waste heat from nearby data centers and funnels it through the city's extensive district heating system.
That heat is cheaper than alternative sources, and the data centers "get paid for something that is normally just a cost for them, which is cooling," Rylander told Axios.
The big picture: Companies and other organizations have been experimenting with data center heat recycling on a smaller scale.
Yes, but: It's difficult and expensive to build the necessary infrastructure for data center heat recycling in cities and towns that aren't already set up for it.
That's why Bjørnafjorden chose to build Lyseparken in a previously rural, undeveloped area, where it's possible to lay down the infrastructure at a lower cost, said Bjørnafjorden business manager Jon Sivert Rykkel.
In Stockholm, the city's district heating system was built in the 1950s, and the infrastructure for heat recycling was already in place, Rylander explained.
The bottom line: Like other sweeping green initiatives, these kinds of projects take time — but are likely to prove fruitful in the end.
2. Denver's universal income experiment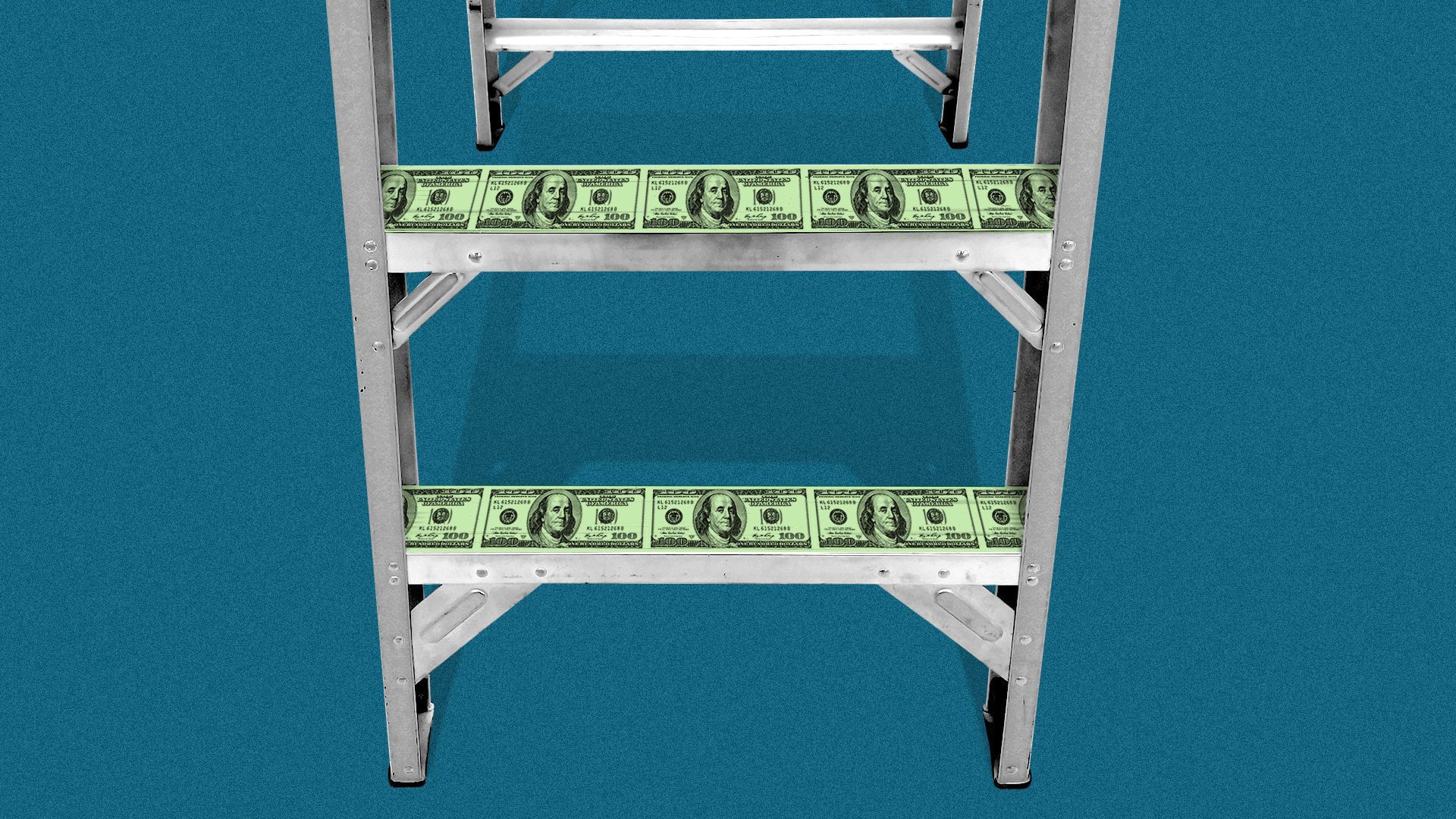 Denver will provide 140 people experiencing homelessness $12,000 with no strings attached as part of a universal basic income test, Axios' Esteban L. Hernandez reports.
Why it matters: Denver is joining other major cities, including Chicago and Los Angeles, in an attempt to provide stability to vulnerable people.
Driving the news: The Denver City Council last week approved using $2 million in American Rescue Plan Act money to provide monthly cash assistance.
Participants will include those who are already using local resources, such as shelters. They cannot have a severe and unaddressed mental health or substance abuse problem.
Officials want to see whether the money provides people with housing stability and improves their overall mental health.
The other side: Critics have suggested that providing free income could lead people to work fewer hours.
Yet when economists looked at Alaska, which has given money to every resident since 1982, they found the cash payments had no effect on employment, according to Vox.
What to watch: Denver Basic Income Project founder Mark Donovan said he expects similar programs to launch in 100 cities by the end of the year.
"It's a growing movement. The reason that there is so much activity is it's working."
3. California's new web age rules raise a ruckus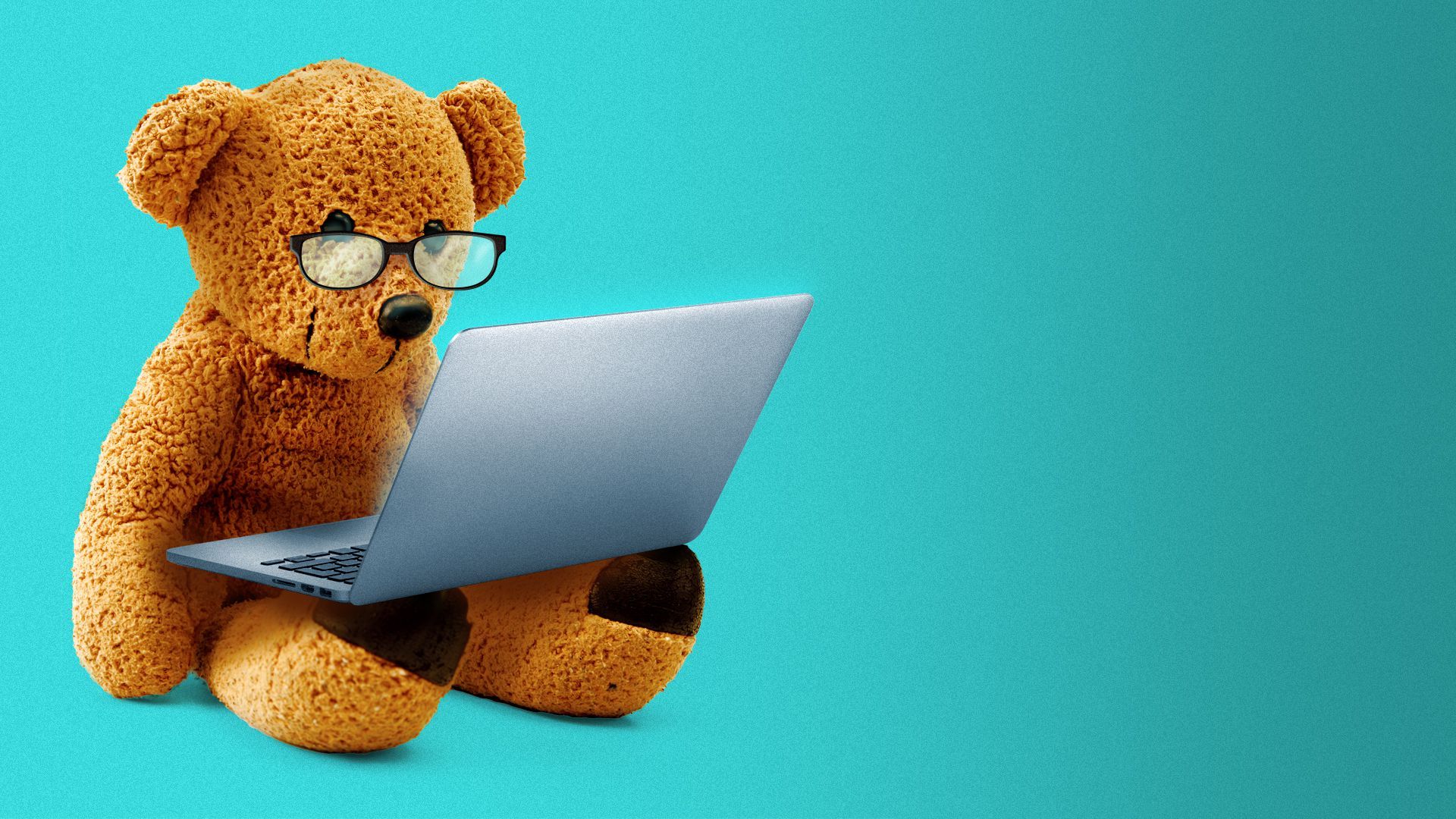 California's new law aimed at improving online privacy and safety for children has the tech industry on edge, Axios' Margaret Harding McGill reports.
Why it matters: The California law mirrors a U.K. standard that prompted some changes by Big Tech companies but did not drastically alter the online landscape.
Driving the news: The bipartisan California Age-Appropriate Design Code Act requires online platforms to consider the best interest of users under 18 when designing their services.
Sites that are likely to be accessed by children and teens will be prohibited from using their personal information, collecting location data or profiling them by default.
Websites and apps must estimate the age range of their user population to determine whether they are likely to be accessed by teens and kids, and implement measures to protect those users.
What's happening: The age estimation requirement has sparked an outcry that the law will alter how users navigate the web by forcing them to prove their age before accessing a site.
This could mean websites or apps will require users to upload government IDs or use facial scans to prove their age, Eric Goldman, a law professor at Santa Clara University Law School and critic of the measure, told Axios.
The other side: Supporters say the age estimation requirement doesn't mean users will have to share their ages, and that sites that are already collecting data likely know the age of their users.
4. 📸 Solar panel robot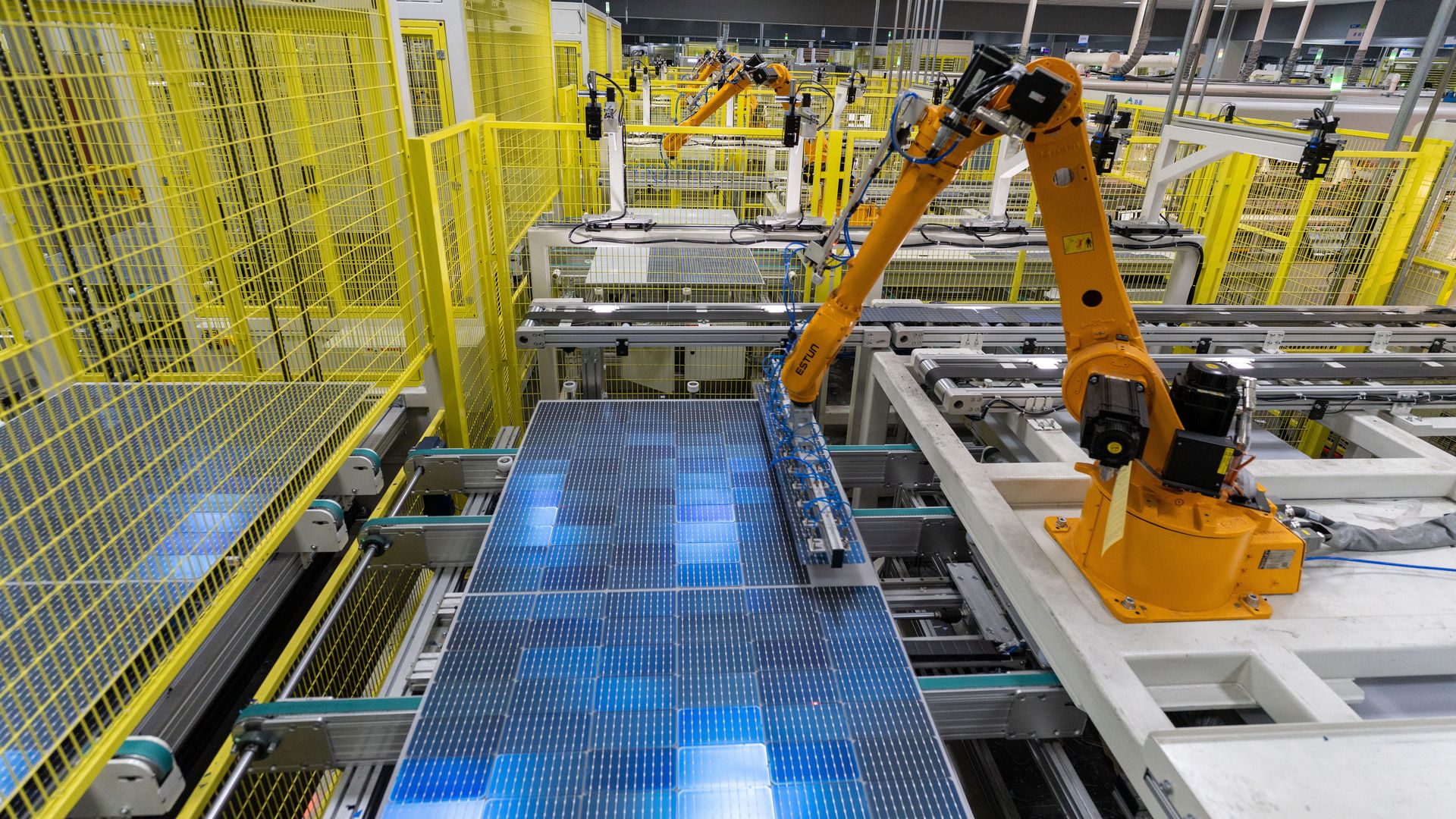 Robotic arms help build solar panels at a factory in the Chinese city of Hefei.
China produces about 80% of the world's solar panels, per an International Energy Agency report published in July.
The IEA report also warned that the world is likely to be reliant on China for solar panel manufacturing through at least 2025.
5. One fun thing: An origin story for Saturn's rings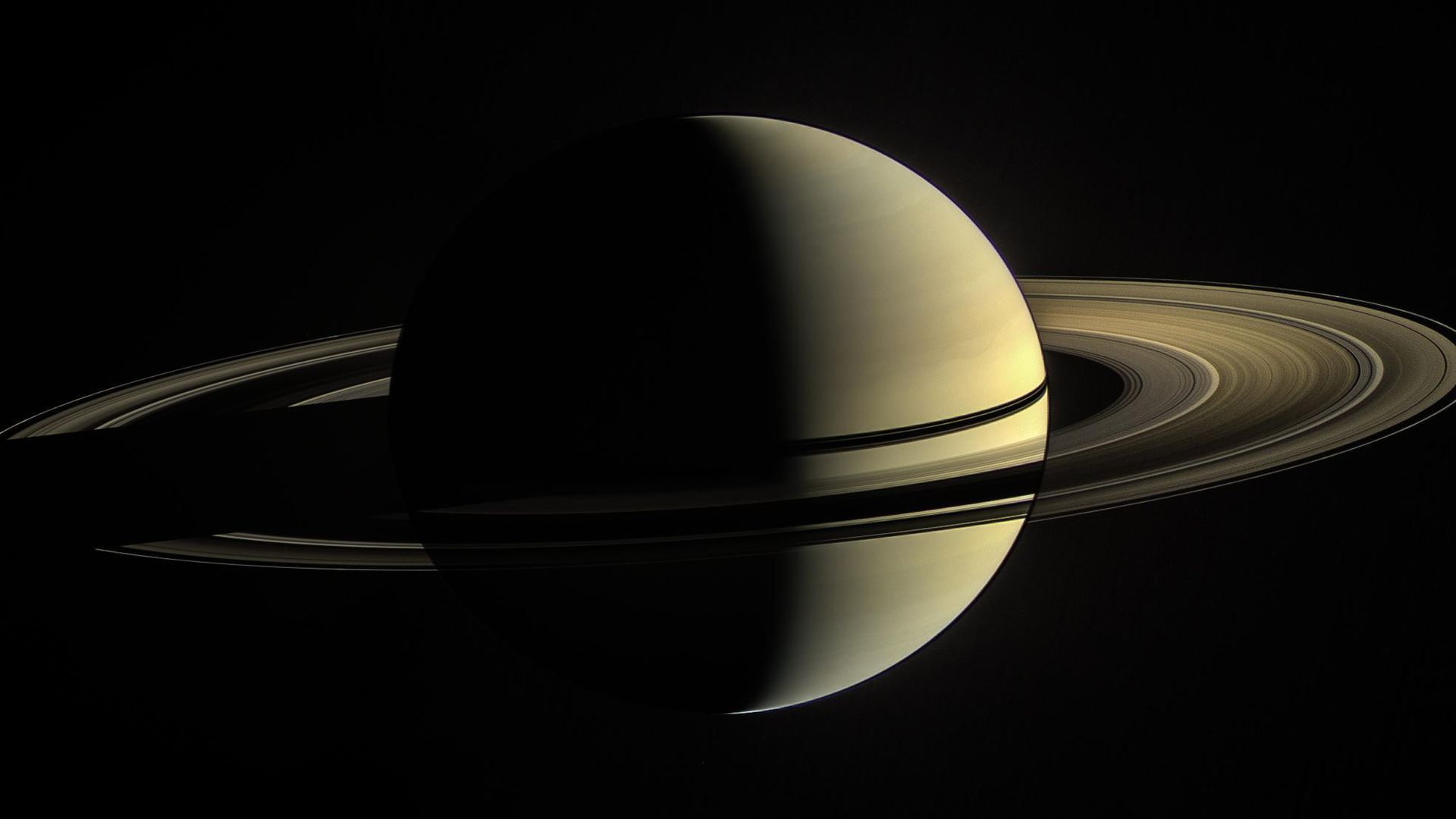 A large moon destroyed by Saturn may be responsible for the planet's distinctive rings, a new study suggests, as Axios' Miriam Kramer reports.
Why it matters: Understanding how a planet like Saturn and its moons work could help scientists piece together how our solar system evolved over the course of billions of years.
What they found: The study, published in the journal Science, models a large moon the researchers are calling Chrysalis being ripped apart about 160 million years ago, eventually forming Saturn's rings.
According to the researchers, the moon broke apart after it grazed Saturn, with 99% of the moon falling into the planet's atmosphere and the other 1% creating the planet's rings.
A hearty thanks to What's Next copy editor Amy Stern.
Was this email forwarded to you? Get your daily dose of What's Next by signing up here for our free newsletter.