Axios What's Next
August 16, 2021
Feeling burned out? You're not alone. As Erica explains below, the good news is that employers are finally starting to recognize and confront this problem.
Also, don't forget to submit to our daily What's Next photo competition! Today's winners are at the bottom.
This week, a themed request: Send us a picture that you took that seems to reflect the future of food and/or dining. Please tell us where you took it and anything you'd like to observe about it.
Email them to

[email protected]

.
Today's Smart Brevity count: 900 words ... 3.5 minutes.
1 big thing: Why mental health is the next big workplace issue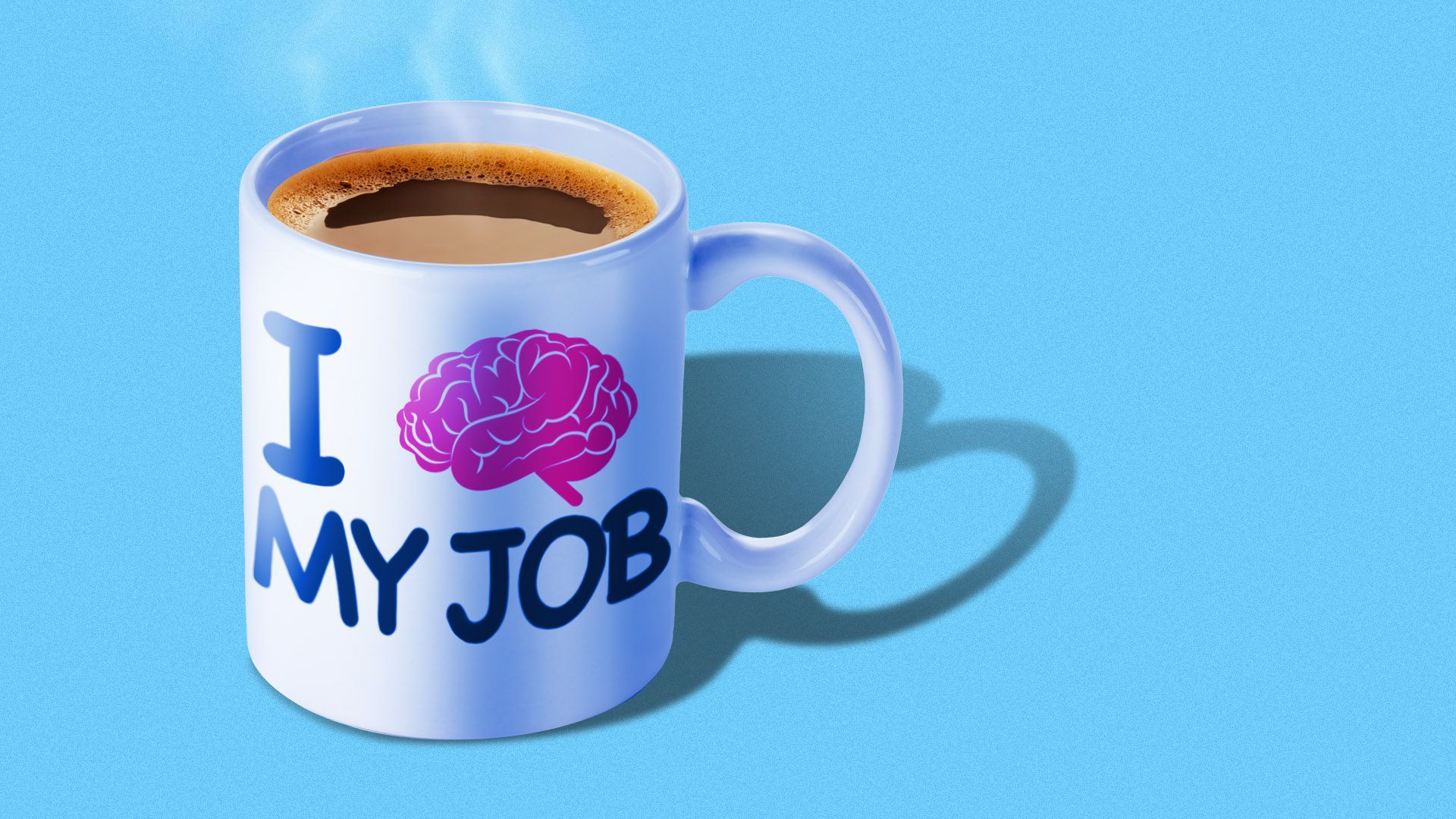 Employees' mental health is quickly becoming a top concern for companies as they try to hold on to workers through the pandemic, Erica Pandey reports.
Why it matters: The firms that confront mental health are poised to win the war for talent.
"These days there are worker shortages everywhere," says Chris Swift, CEO of The Hartford, a financial services and insurance company. Mental health is a massive contributor to that, he says.
What's happening: The pandemic has dragged on, and people are dealing with even more loss and isolation — at the same time that America's opioid crisis has gotten worse. Burnout and addiction are seeping into the workplace.
Despite the fact that we've gotten used to pandemic-era living, workplace burnout is rising. 44% of workers say they feel fatigued on the job, up from 34% in 2020, per a study conducted by the human resources consulting firm Robert Half.
Drug overdose deaths spiked 30% in 2020 — to nearly 100,000 — and the bulk were opioid overdoses, Bloomberg reports. The deaths and drug addictions are contributing to the overall worker shortage.
It's harming workplaces.
A whopping 52% of U.S. employers say they are "experiencing significant workplace issues" with substance misuse or addiction by employees, according to a new survey from The Hartford. That's up from 36% in March 2020.
31% of U.S. employers say workforce mental health is having a severe or significant financial impact on the company, up from just 20% in March 2020.
Employers can help by providing resources, like mental health days and online therapy sessions. But middle managers must also play a key role, experts say.
2. New census data: Top 10 U.S. cities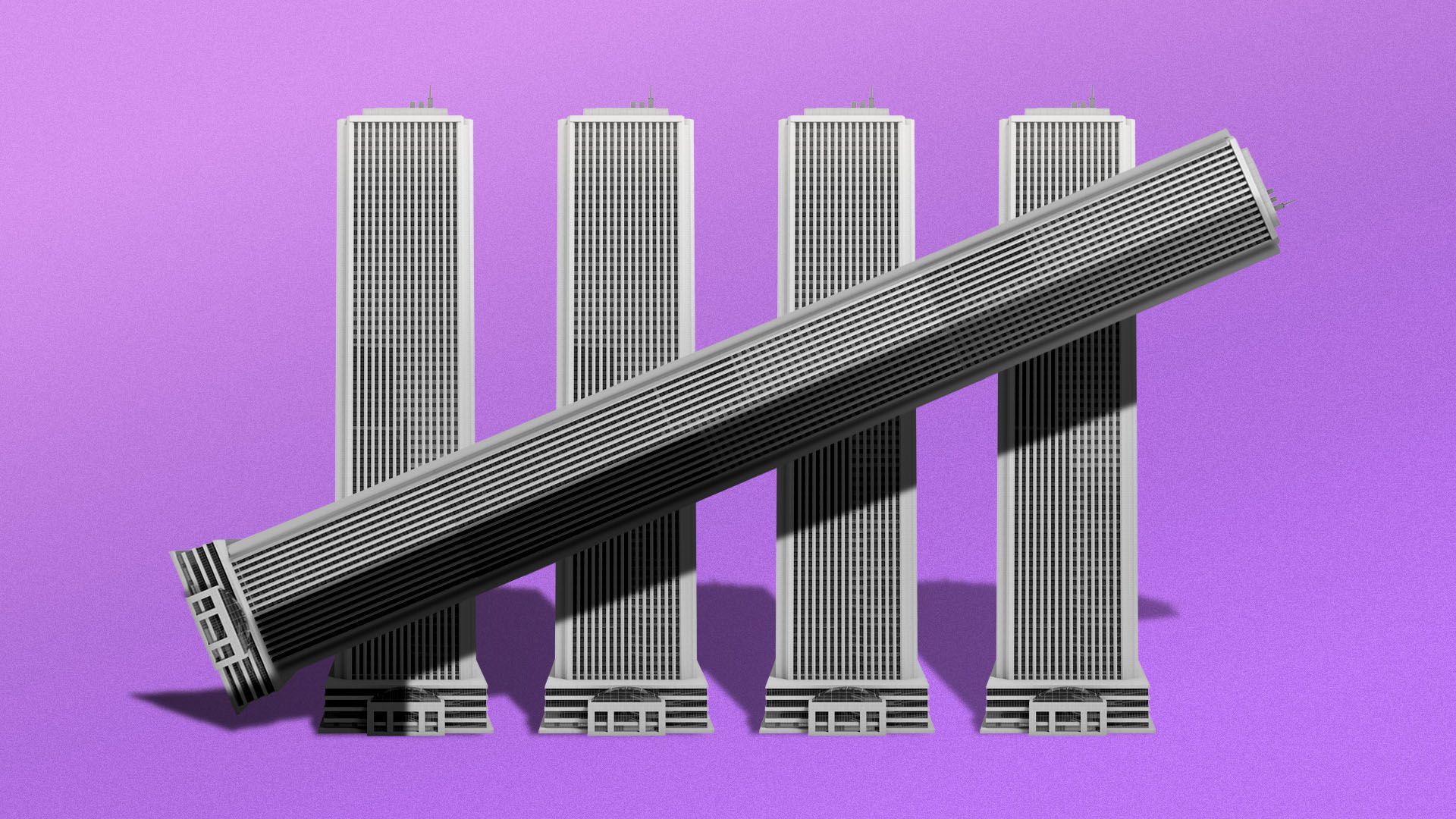 For the first time, all 10 of the largest U.S. cities have more than 1 million people, per Thursday's 2020 census data dump, writes Axios' Kendall Baker.
The top 10:
New York
Los Angeles
Chicago
Houston
Phoenix
Philadelphia
San Antonio
San Diego
Dallas
San Jose
Go deeper: Census winners and losers (Axios)
3. Wildfire CO2 emissions are adding up
Wildfires are raging in Canada, the U.S. and Siberia, emitting carbon dioxide, soot and other planet-warming pollutants, while also destroying homes and fouling air quality, Axios' Andrew Freedman writes. Now new data shows just how large the fires' carbon footprint may be.
Why it matters: The wildfires in these three regions are likely to continue to burn until the onset of winter snows (some could persist through the winter as zombie fires).
Until then, they will continue to emit greenhouse gases. The Siberian fires alone are emitting as much as individual countries do in a year, according to data from the Copernicus Atmospheric Monitoring Service (CAMS).
By the numbers: According to Mark Parrington, a senior scientist at CAMS, the two Canadian provinces contributing the most fire-related carbon dioxide emissions are British Columbia and Saskatchewan, while the Sakha Republic and Far Eastern Federal District of Russia are emitting the greatest amounts in Russia.
So far, the Siberian fires have emitted total emissions of about 1613.00 megatonnes of CO2 equivalent gases, which is on par with Indonesia's annual emissions in 2019, per numbers from The Rhodium Group.
It's also higher than emissions from Siberian fires last year, which was also an unusually severe fire season.
Smoke from the Siberian fires has crossed the Arctic over the North Pole and into Canada.
4. Audi's self-driving Transformer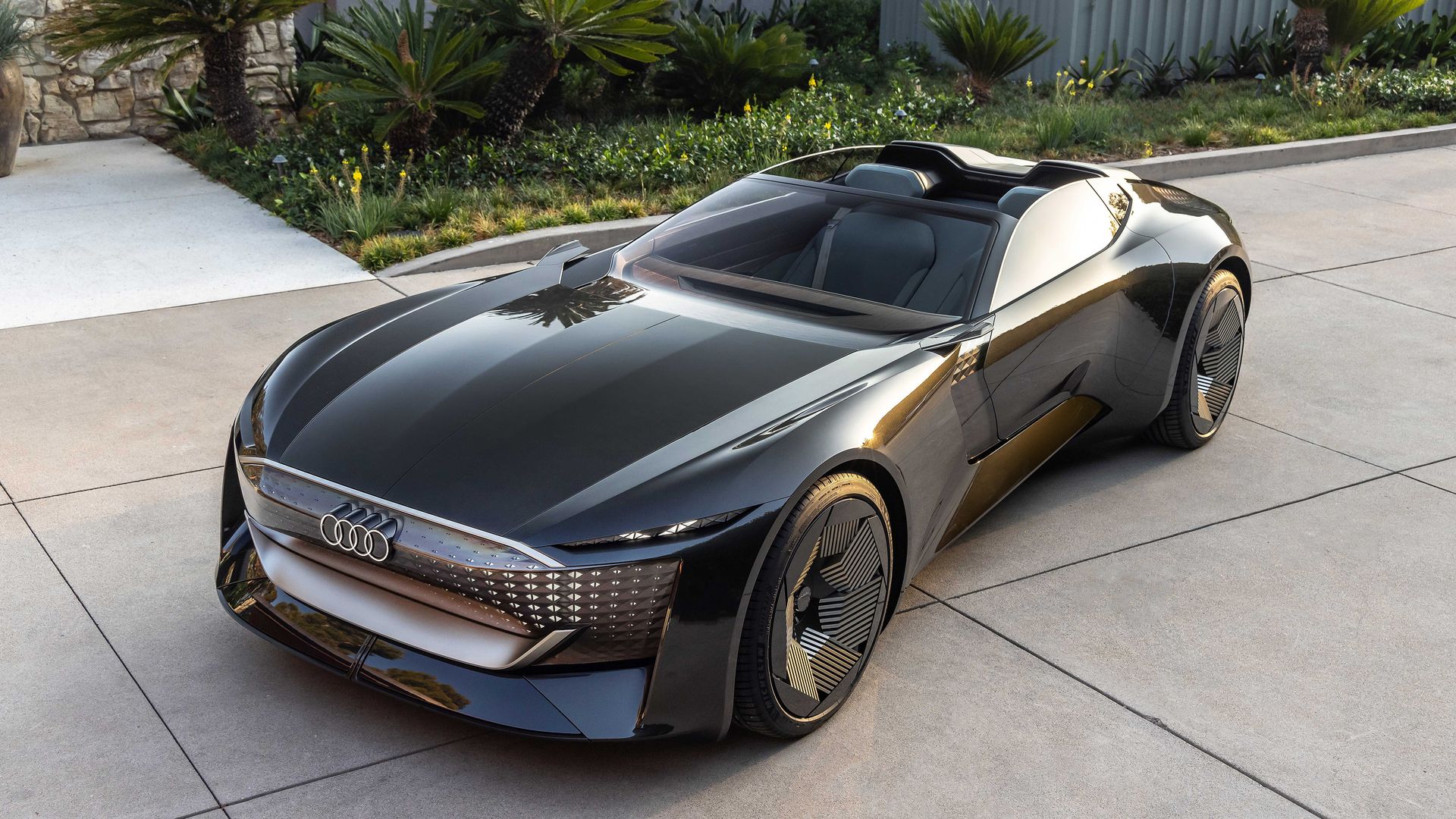 Luxury cars of the future will give you the choice: Drive or sit back and let the car do the driving, Joann Muller writes.
Driving the news: Audi introduced this fascinating concept car last weekend at Monterey Car Week at Pebble Beach.
The skysphere — spelled with a lowercase "s" — is an electric roadster that transforms into a self-driving vehicle at the push of a button.
In Sport mode, it's an exhilarating sports car — with rear-wheel steering offering added control.
In Grand Touring mode, the steering wheel and pedals swivel out of sight and the chassis actually grows by almost 10 inches, freeing up passengers to stretch out and enjoy the ride.
What's next: It's the first of three autonomous concepts that the German luxury carmaker says could arrive this decade. The grandsphere and urbansphere will follow the skysphere.
5. Reader photos — International edition!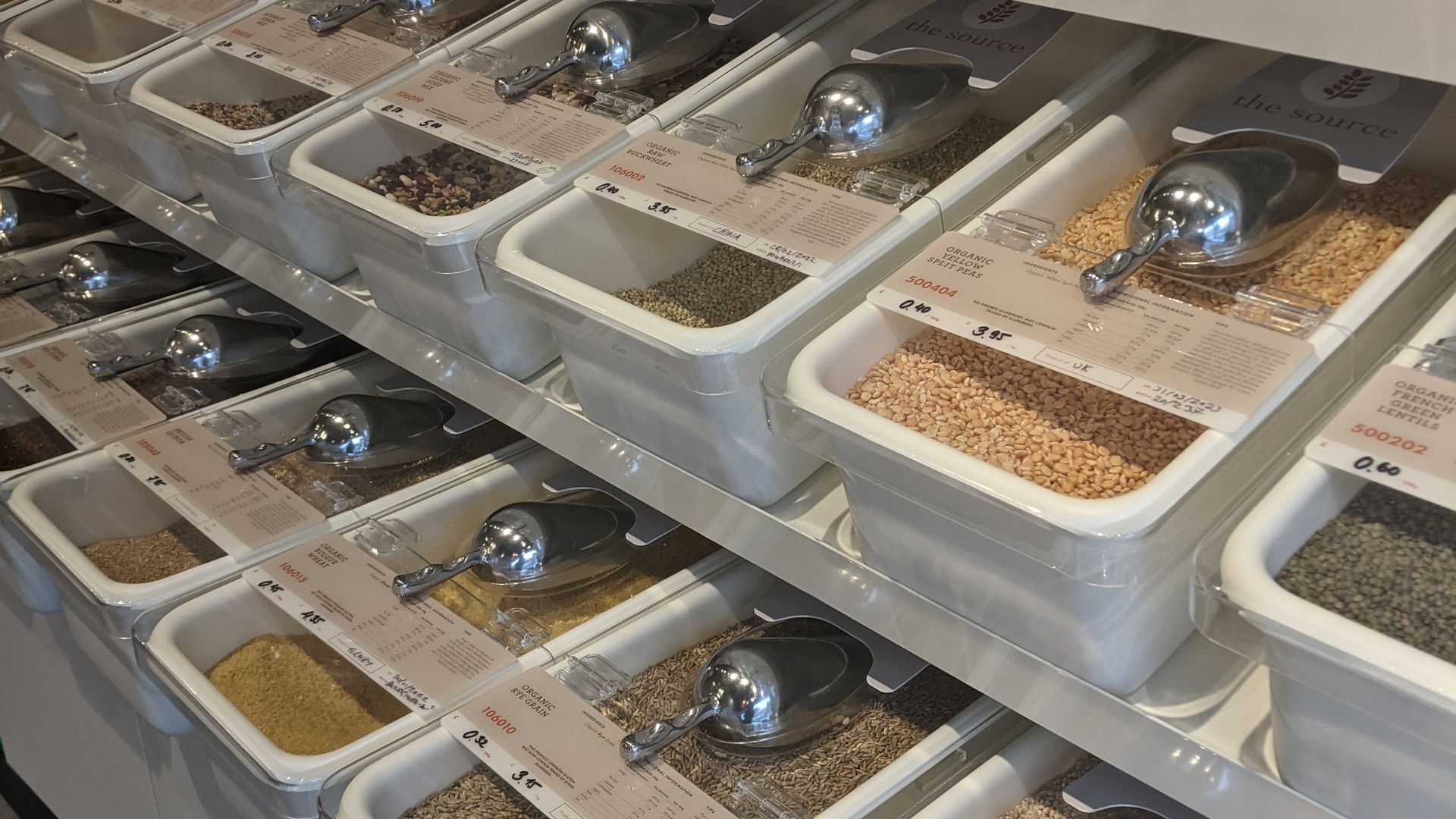 What's Next: "Zero waste" supermarkets
Anna Gradil writes from London: "We're seeing a new concept of grocery shopping popping up across the city. 
"These plastic-free or zero-waste shops sell anything from Himalayan salt to lentils to shampoo and washing liquid. Leveraging the increased consumer demand for more sustainable shopping, these stores also change consumers' relationships with the brands. If you have the space only for 3 types of pasta, whether it's Barilla or the next best alternative, becomes less important.
"This doesn't mean that brands are completely invisible in the new concept — oat milk on tap is still well branded by the producer. You just need to bring your own bottle."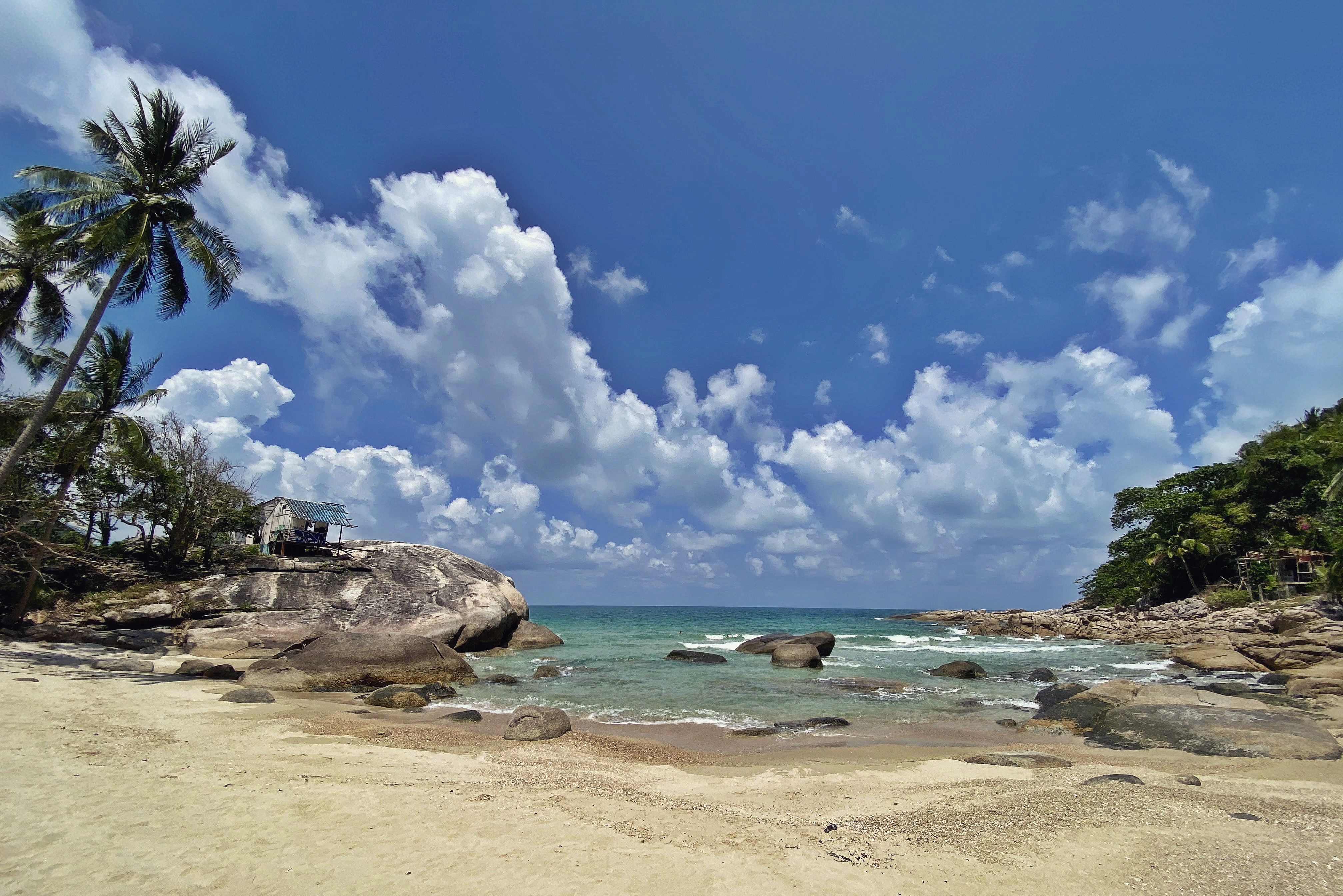 What's next: Tourist-free tourist hotspots
Jason M. Cronen writes from Thailand: "Despite the complete absence of tourists, an economy in shambles and a scary rise in COVID-19 cases that has halted all travel in the country including domestic flights, this has been my office for the best part of 2021. An empty beach in Than Sadet National Park, Ko Pha-ngan, Thailand, and a rare blue-sky day during monsoon season.
There's no one around to distract me and the Wi-Fi is still faster than any network in New Orleans where I live, so I just sit on my blanket and work."
Thanks for reading! We're always eager to hear from you at [email protected]. Encourage your friends to subscribe here!