March 18, 2022
Did you know? Starbucks is planning to phase out its familiar disposable cups, and by 2025 will let people bring their own mugs (or borrow one).
Today's reader photo comes from the Rev. Lorenzo Lebrija, who took it at a restaurant in Miami.
Why not be like Rev. Lebrija? Send us a photo of something you've seen in your travels that fits our "What's Next?" newsletter theme. Email:

[email protected]

.
Today's Smart Brevity count: 1,107 words ... 4 minutes.
1 big thing: Cities are switching to "smart" rat control
Forget toxic pesticides: The next generation of urban rodent control relies on internet-connected traps that shock or impale a rat or mouse before isolating it in a chamber for disposal, Jennifer A. Kingson writes.
Why it matters: Rat complaints have surged in the aftermath of pandemic lockdowns, and cities are cracking down with renewed vociferousness, appointing "rat czars" and prioritizing citizen complaints about rodents.
The new Internet of Things (IoT) rat traps, which can be placed above ground or in sewers, continuously transmit data about rodent conditions and the number of animals caught.
The information helps cities and businesses tamp down the rodent population without using noxious chemicals, which are bad for the environment and local wildlife.
Technicians are sent out to clear traps whenever a rat has been "dispatched" (the pest control industry's preferred euphemism for "killed").
What they're saying: Smart technology is "changing the pest control industry," says Dana Cote, director of SMART operations for Anticimex, which specializes in digital vermin control.
When heavy rat populations are detected through a smart trap — thanks to 24/7 data collection and analytics — the city or surrounding businesses are advised to take steps like securing dumpsters, adding sanitation runs, or eliminating rat "harborages" (hidey holes).
Driving the news: While smart traps with internet-connected sensors have been taking off in Europe, they're just starting to hit the U.S., with a handful of cities signing up for alternatives to the traditional extermination method — rat poison.
Somerville, Massachusetts, has just started a five-month pilot program with Modern Pest Services, which is owned by Anticimex. It's spending $40,000 to install 50 SMART Boxes in four neighborhoods, per Smart Cities Dive.
The boxes are above-ground "multi-catch" devices — meaning they can catch a lot of mice and rats — and use "fibrillation" to kill them.
"It basically shocks their heart out of working and then disposes of them into a contained container within the device itself," Cote says.
Portland, Maine, is using an underground system from Modern Pest Services that works within the city's sewer pipes.
Cote says the devices dispatch their prey with "basically — I don't want to say blunt force trauma, but essentially, I would say spears would be the appropriate term."
Dead rodents are washed away by the flow in the system — unlike conventional extermination methods, no poison or bait is used.
Cambridge, Massachusetts, may also give IoT rat control a try.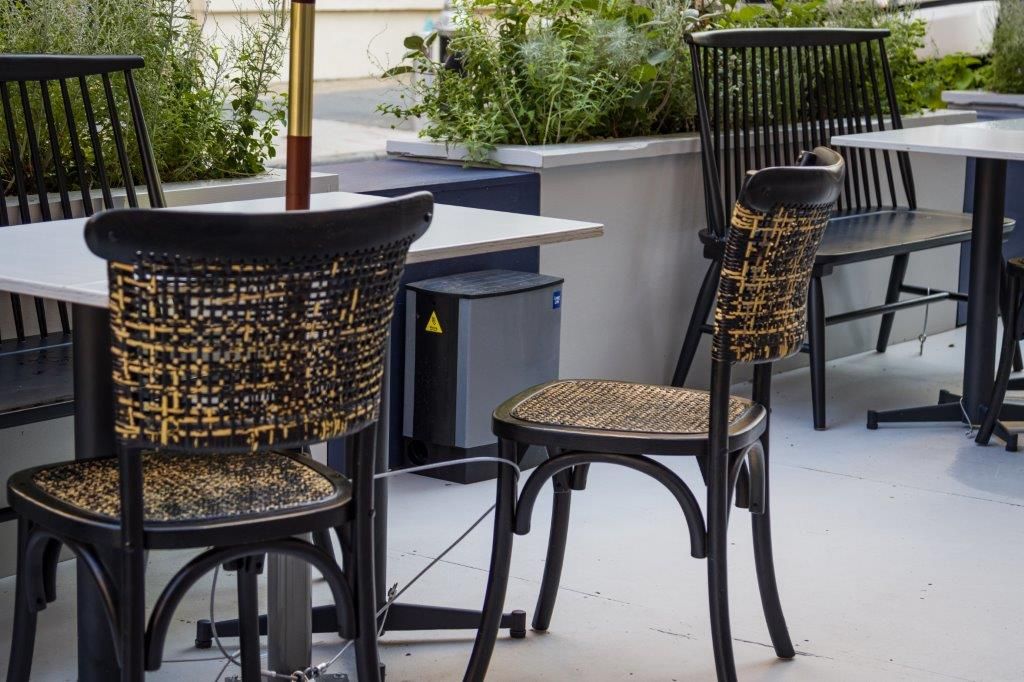 What's next: The extermination industry is trying to develop IoT devices for cockroaches and other insects.
2. Chocolate and candy sales hit a record
Consumers gobbled up a record $36.9 billion in candy, gum, mints, chocolate and other confections in 2021 — and are poised to keep buying more, Jennifer writes, based on a new report by the National Confectioners Association.
Why it matters: When times are tough, people turn to sweets to make themselves feel better. The pandemic not only gave people more license to buy goodies, it got them into the habit of buying them online and consuming them at home — for movie nights, etc.
Driving the news: Candy and chocolate sales in 2021 were 11% higher than in 2020 and 15.4% higher than in 2019 — and the trade group attributes the rise to "the incredible permissibility our category enjoys based on the strong connection between emotional well-being and confectionery."
Sales are projected to reach $44.9 billion by 2026 — a 22% increase over 2021.
Social media has been helping drive candy sales. For instance, 42% of TikTokers engage in food challenges.
"Consumers view chocolate and candy as special treats in a happy, balanced lifestyle," John Downs, president & CEO of the National Confectioners Association, says in the report.
Details: Of the $36.9 billion in sales in 2021, chocolate represented the largest category, with $21.1 billion in sales, followed by "non-chocolate" ($12.7 billion) and gum and mints ($3.1 billion).
88% "share with family and friends at least half the time when buying chocolate and candy."
Of the 91% of Americans who take road trips, 83% "sometimes or always include chocolate and candy in their travels."
The intrigue: The candy industry refers to "confectionary seasons" and says that 80% to 90% of Americans "celebrate the 'Big Four' seasons of Valentine's Day, Easter, Halloween and the winter holidays by sharing and gifting confectionery."
3. Face recognition's staying power
U.S. adoption of facial recognition software hit a speed bump recently when the IRS dropped one controversial plan, but public and private institutions are charging ahead with deploying the technology anyway.
Why it matters: Facial recognition systems solve thorny identification problems for government agencies and businesses, but they also raise concerns over bias and privacy, particularly since the U.S. lacks strong data regulations.
The big picture: Despite the concerns, government use of facial recognition continues to grow in the U.S. and abroad, Ashley Gold and Peter Allen Clark write in Axios Login.
In the U.S. 27 states already use ID.me's services to assist with verifying identity for unemployment benefits and other services. And this month, Washington state said it would start using ID.me in June.
War-torn Ukraine has started using controversial company Clearview AI's facial recognition services to "[let] authorities potentially vet people of interest at checkpoints, among other uses," Reuters reported.
4. The next San Franciscos?
Ten cities are poised to become as unaffordable from a real estate standpoint as San Francisco, according to a data analysis by the San Francisco Chronicle (subscription).
Why it matters: In the city by the Bay, home prices "nearly doubled in a decade, with not enough new housing being built to keep up with demand," the Chronicle reports.
One impact of the pandemic is that more metropolitan areas will likely approach San Francisco in terms of housing affordability and availability, the Chronicle says.
Details: Here are the top 10 places where home prices are surging and inventory is scarce, along with the percentage increase in home values from Jan. 31, 2020 to Jan. 31, 2022:
Missoula, Montana: 57.5%
Port Angeles, Washington: 47.8%
Provo, Utah: 47.7%
Oak Harbor, Washington: 46.5%
Salt Lake City, Utah: 45.2%
Raleigh, North Carolina: 42.9%
Merced, California: 42.1%
San Diego, California: 41.4%
Bellingham, Washington: 40.3%
Helena, Montana: 40.2%
5. Reader photo of the day
What's Next: Robot servers in restaurants
The Rev. Lorenzo Lebrija writes: "Last week when we were at Sergio's Cafeteria in Miami, our food got to us before the waitress to pass it out.
"They use this robot as a food runner. In this case, the robot beat the human!  
"In the kitchen they enter the table number and send the little robot out and I guess the waitress didn't see it for a few minutes. Would it have been polite to help ourselves?"
Was this email forwarded to you? Get your daily dose of What's Next magic by signing up for our free newsletter here.