Axios What's Next
January 12, 2022
In the quest to deliver self-driving cars, it's beginning to feel like 2016 again, Joann Muller reports.
That was when Wired declared it "the year self-driving cars took the wheel" and "made clear they're on the way to dominance."
See a vehicle, gadget or interesting something that you think will be the next big thing? Take a picture — we want to publish it! Email us at

[email protected]

.
Today's Smart Brevity count: 1,228 words ... 4½ minutes.
1 big thing: A new reality check on self-driving cars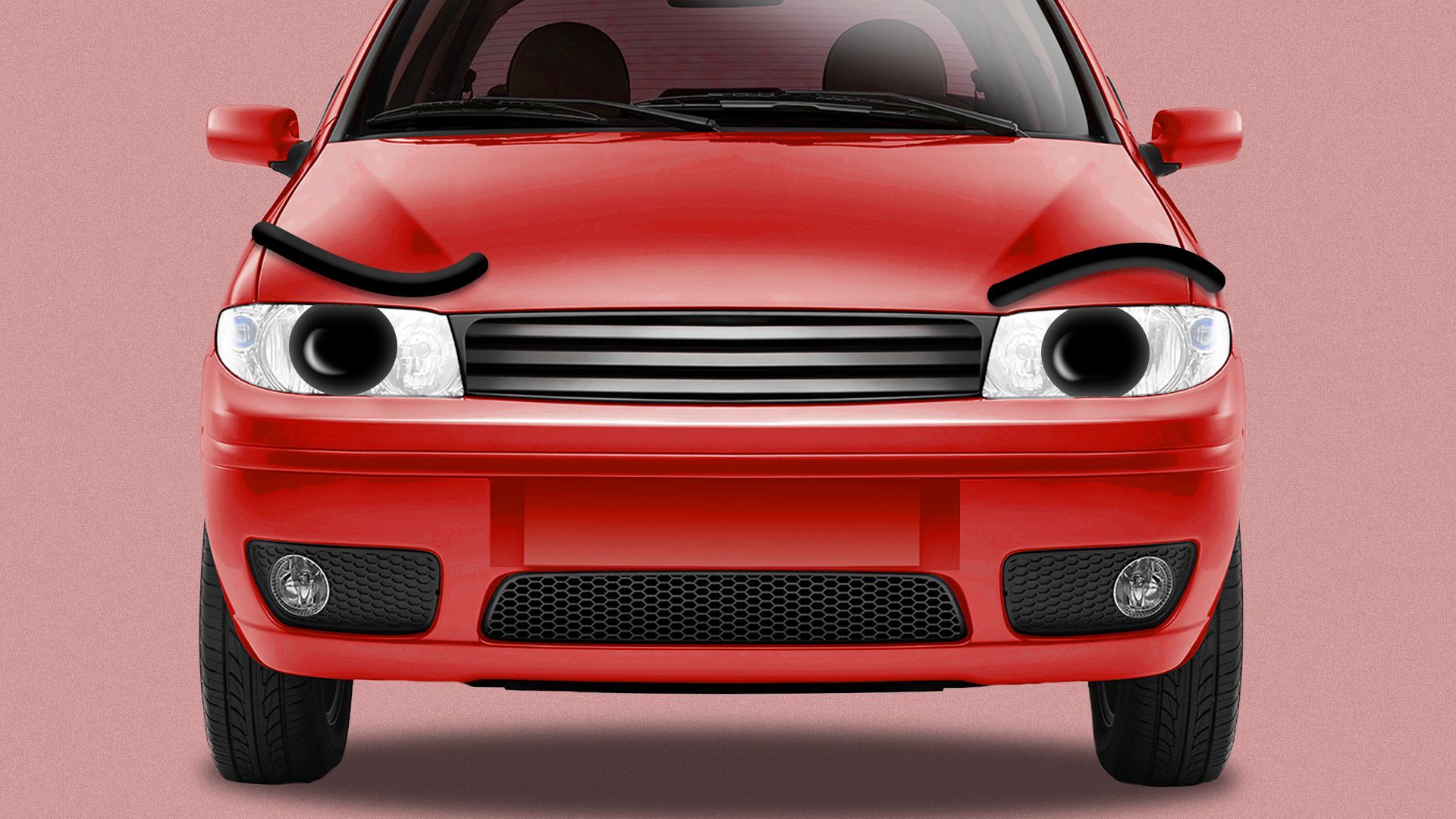 Some carmakers and tech companies say they're preparing to deliver self-driving cars to consumers within just a few years, but beware the hype, Joann writes.
Why it matters: Your car might be capable of driving itself in the not-too-distant future, but only under certain conditions, like favorable weather or within certain geographic limits. And the timetable is squishy at best.
Safety experts fear that the companies' pronouncements could build unrealistic expectations or — worse — prompt consumers to leave too much of the driving to their automobiles.
Driving the news: Up until now, the industry has been working mostly on robotaxis and self-driving trucks for commercial service. But at the annual Consumer Electronics Show last week in Las Vegas, three companies teased plans for when your own car might drive itself.
What to watch: Details for each are sparse, but experts say the automated highway driving system Volvo described this week, Ride Pilot, is likely what we can expect from others as well.
Ride Pilot will go beyond current driver-assistance systems like GM's SuperCruise or even Tesla's (mislabeled) "full self-driving" (FSD) beta technology, which require drivers to pay attention.
That means drivers will be able to relax, read a book or work while the car handles the driving on certain stretches of highway.
Volvo, and not the human driver, will be responsible for the safe operation of the vehicle when the system is engaged.
Volvo says it plans to introduce Ride Pilot in California "once it has been verified as safe for use." The carmaker has applied for an autonomous test permit from the California Department of Motor Vehicles and will begin testing there in mid-2022.
2. The "phygital" era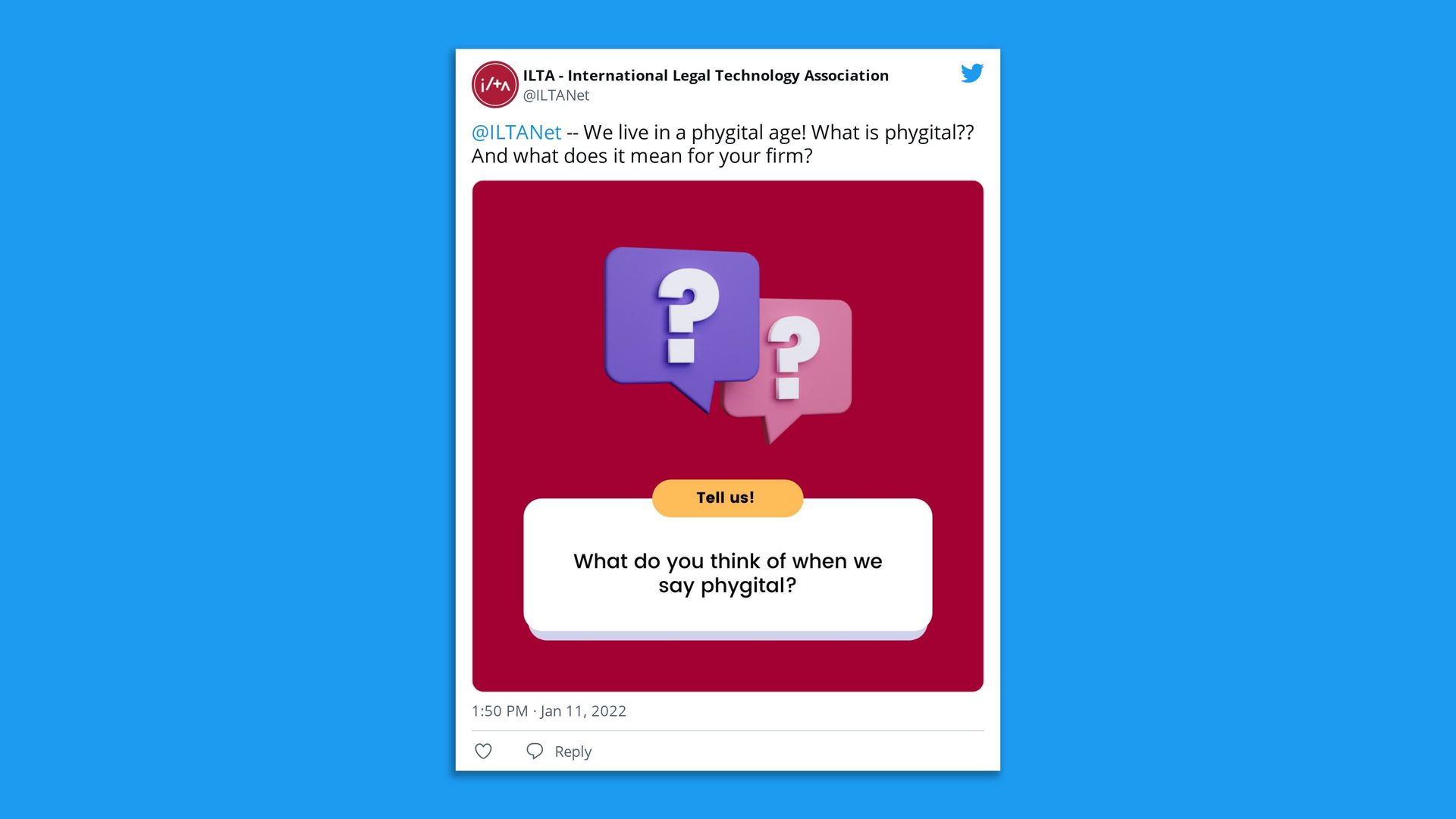 The term "phygital" — a portmanteau of "physical" and "digital" — refers to a marketing strategy in which brands use bricks and clicks to entice customers, Jennifer A. Kingson writes.
Why it matters: While the term is far from new — an Australian ad agency called Momentum copyrighted it in 2013 — the word is cropping up more and more as digital marketers expand and enhance the concept.
While "phygital" used to be a cool way to describe selling stuff through a blend of brick-and-mortar stores and e-commerce sites, the word gains new relevance in an era of NFTs and the metaverse.
The big picture: Marketers say we're fully immersed in the phygital era, given that consumers expect the same levels of personalization and customer service wherever they shop.
Cashierless stores like Amazon Go and the growing popularity of BOPIS (buy online, pick up in-store) are symbolic of this trend.
"The line — however slim — that existed between in-store and online retail experiences was eliminated during the COVID-19 pandemic," writes Inge De Bleecker in CMSWire.
"We have entered the age of 'phygital' shopping, in which digital enhances the in-store shopping experience."
What's next: Expect to see more blending of the virtual and physical space in the shopping realm, like phygital displays in retail stores that point you to virtual fitting rooms, online product reviews, etc.
3. Global race intensifies for EV raw materials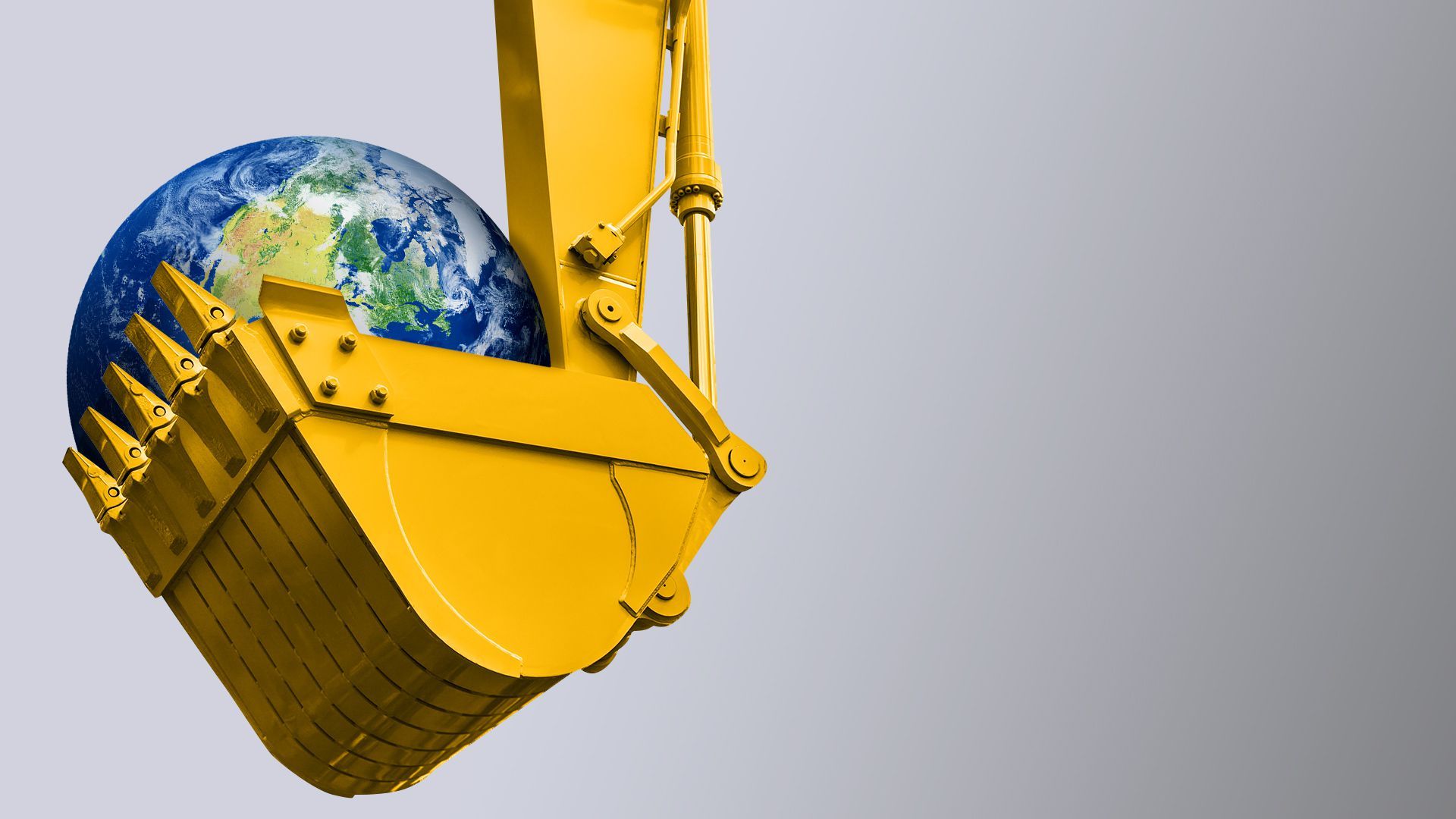 Governments and corporations are intensifying their efforts to secure key minerals needed for electric cars and other clean energy tech, Ben Geman writes in Axios Generate.
Driving the news: Tesla and Talon Metals announced a deal on Monday to supply the electric automaker with at least 75,000 metric tons of nickel concentrates from Talon's planned mine in Minnesota. The Star Tribune has details.
Separately, mining giant BHP said that it's investing $100 million in a major project in Tanzania for mining nickel, a key material for vehicle batteries and energy storage projects. The FT has more.
Meanwhile, Bloomberg reports: "France is aiming to raise 1 billion euros ($1.1 billion) to help secure enough supply of metals for industries like battery manufacturing as prices of raw materials skyrocket."
Back in the U.S., California Gov. Gavin Newsom's just-proposed budget plan aims to help spur the development of lithium deposits in the Salton Sea area.
Why it matters: A global transition to cleaner mobility and power sources is slated to bring soaring demand for materials like lithium, nickel, cobalt, rare earth minerals and more.
4. Anime demand soars
Global demand for anime content grew 118% over the past two years, making it one of the fastest-growing content genres by that metric during the pandemic, according to data from Parrot Analytics.
Why it matters: Surging viewership has led to more deal-making in Hollywood around the genre, Axios' Sara Fischer and Kerry Flynn write.
Driving the news: Last week, AMC Networks bought anime distributor and streaming company Sentai Holdings.
Sony Pictures Entertainment acquired Crunchyroll, one of the largest U.S.-based anime streaming services, for $1.2 billion from AT&T last year. It plans to merge Crunchyroll with Funimation, another anime streaming service it already owns, to create one giant platform.
Netflix is developing a new anime series based on "Scott Pilgrim," a hit graphic novel series, per The Hollywood Reporter.
Disney+ released its own anime series, "Star Wars: Visions," last fall and has announced plans for more titles in the future.
By the numbers: Overall, the share of global demand for anime across all content genres was 7.1% in December, up from 4.2% in January 2020, per Parrot.
And as the appeal for anime content broadens, so has its fanbase.
Erica's thought bubble: I never thought I'd be an anime person, but I fell into watching "Attack on Titan" with my boyfriend and got seriously hooked.
It's a cartoon, but it has some of the most harrowing action scenes and complex ethical quandaries I've seen in television. The epic final season is streaming on Hulu now.
5. 1 🏆 thing: The best cars of 2022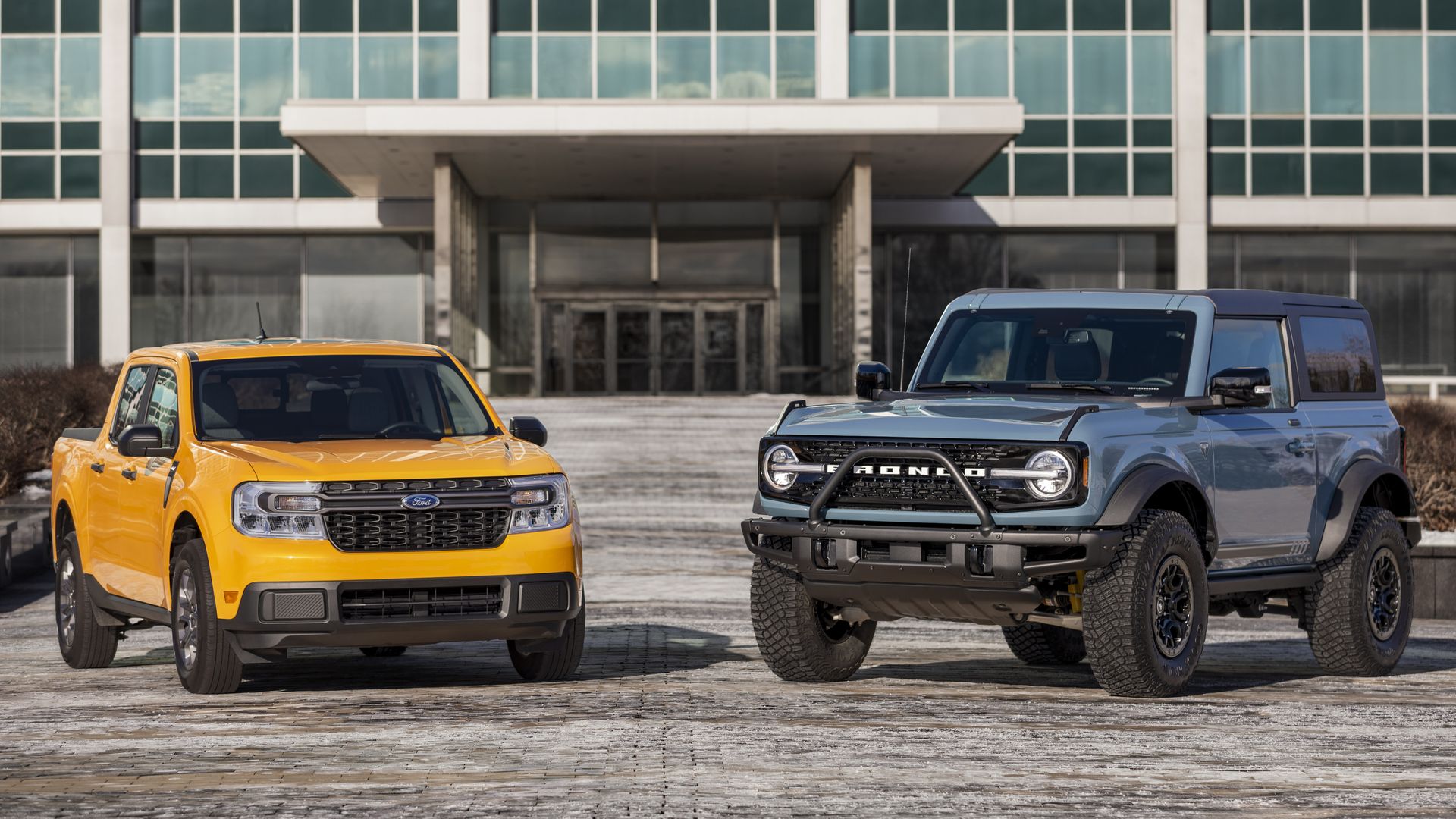 Some of the most innovative electric vehicles we've test-driven in the past year were snubbed for 2022 North American Car, Truck and Utility of the Year, announced yesterday, Joann writes.
Driving the news: The Lucid Air sedan, Rivian R1T pickup and Hyundai Ioniq 5 crossover utility were all finalists for best vehicles in their category, but lost to traditional models from well-known brands.
The winners: Honda Civic (car), Ford Maverick (truck) and Ford Bronco (utility).
The jury: 50 leading automotive journalists from the U.S. and Canada, (including yours truly).
My thought bubble: The winners stood out for their value for the money and, in the case of the Bronco, technology that enabled even me to excel at off-roading.
Starting at $19,995, the small and efficient Maverick hybrid finally makes pickup trucks affordable for entry-level buyers, and the 11th-generation Civic is rock solid as always.
Yes, but: I was impressed by all three EV finalists, especially since Lucid and Rivian are newcomers to the industry.
The $169,000 Lucid Air Dream is a game-changer that could unlock more affordable electric vehicles for the masses.
Rivian's fresh and surprisingly capable R1T opens up a new market for electric pickup trucks.
And Hyundai's spacious Ioniq 5, which can charge to 80% in just 18 minutes, shows how EVs can easily fit into our lives.
The bottom line: These futuristic EVs hold promise, but it's too early to declare them winners.
Was this email forwarded to you? Get your daily dose of What's Next magic by signing up for our free newsletter here.