Axios What's Next
July 22, 2021
Today is Thursday, and we're counting up the jobs of the future, scheduling smarter and observing the return of dating.
"What was next" trivia: On this day in 1991, which notorious serial killer was caught? Hint: It's not what newly crowned NBA champion Milwaukee wants to be known for.
Credit to reader Tim Lahey for being the first to note that astronaut Alan Shepard died on July 21, 1998. And though Shepard didn't orbit on his historic first flight, he made it back to space later — all the way to the moon.
Send your answer, along with tips and feedback, to

[email protected]

.
Today's Smart Brevity count: 1,264 words ... 5 minutes.
1 big thing: Jobs of the future are catching jobs of the present
Postings for digitally enabled jobs of the future are recovering from a sharp dip during the pandemic, but they still lag behind postings for conventional jobs as companies desperately try to rebuild their workforces, writes Bryan Walsh.
The big picture: The pandemic hit the labor pool hard across the board, but jobs previously poised to grow in the future lost even more ground as companies retrenched.
The fact that future-oriented jobs are finally recovering — if slower than jobs overall — is a healthy sign that the economy may be ready to look beyond the pandemic.
Driving the news: Axios received an early look at the second-quarter numbers from Cognizant's Jobs of the Future Index, which tracks postings in 50 representative jobs classes for the digital and automated economy.
The index hit 1.78 in Q2 2021, up from 1.57 in Q1. That represents 467,324 total job postings in occupations ranging from alternative energy manager to fitness commitment counselor to robotics engineer.
Q2 saw an increase of 85,200 postings for jobs of the future, an increase of 13% over the previous quarter and 22.3% year on year from Q2 2020 — the period of time when pandemic-driven job loss was at its steepest.
Yes, but: The Jobs of the Future Index still lagged significantly behind the All Burning Glass Jobs Index, which tracks the full picture of job openings of all kinds.
There was an all-time high of 12.2 million postings in Q2 2021, well above the pre-pandemic peak of 10.6 million postings in Q1 2020.
That represented a 56.8% increase year on year.
What they're saying: "The jobs of the future is still tracking underneath all jobs because there has been so much churn in the broader economy," says Robert Brown, vice president in Cognizant's Center for the Future of Work.
"But now that pendulum is beginning to swing back into place."
What's next: Brown argues that companies working in future-oriented sectors are setting their forward strategies now, and in the second half of the year, "jobs of the future will really start to come into focus."
2. Employers are getting more desperate to fill jobs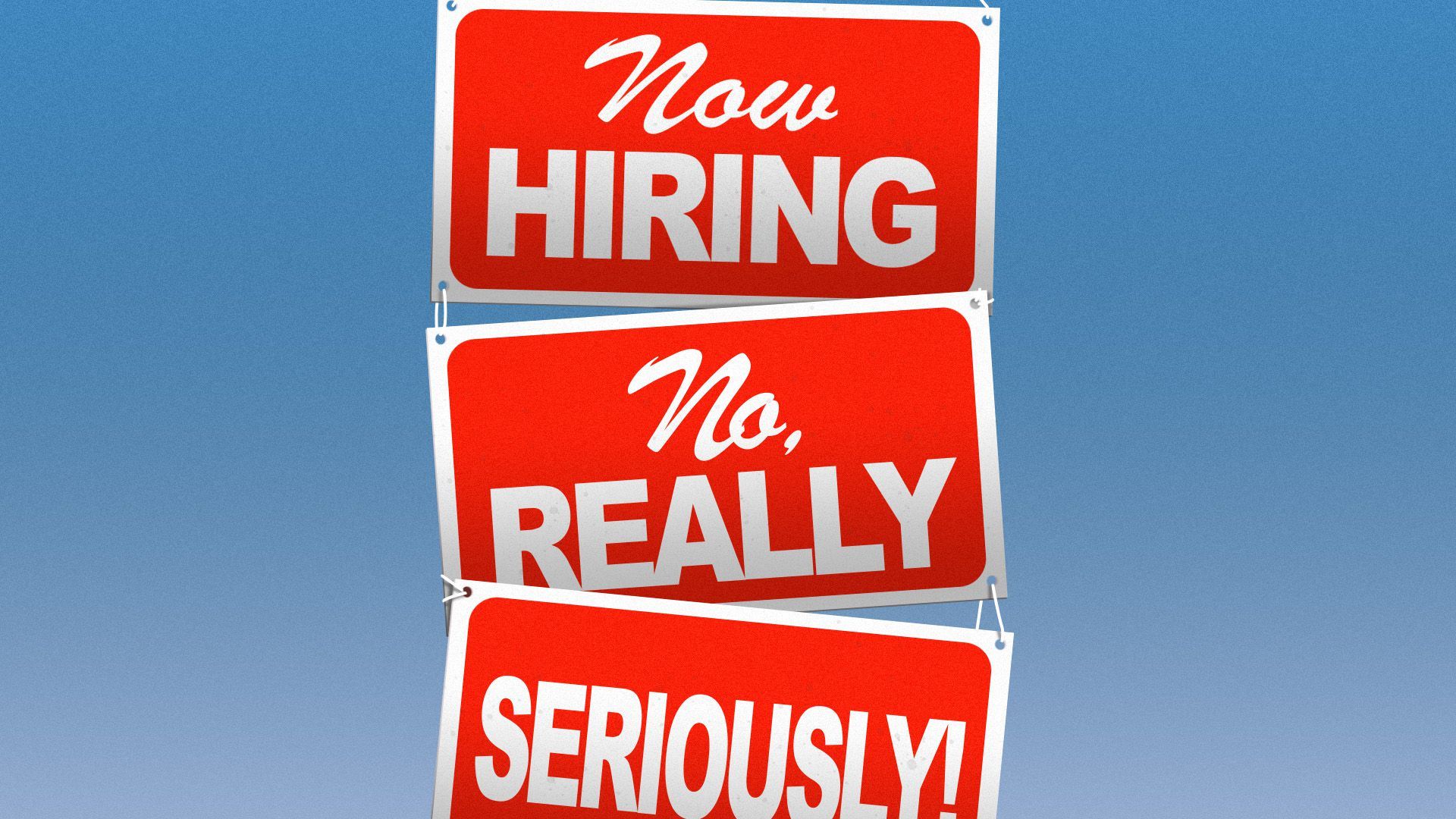 Workers are still stalling the job search, and employers — from health care providers to trucking companies — are getting desperate, writes Erica Pandey.
Staggering stat: The share of job postings that use words like "hiring urgently" has spiked over 50% since the start of 2021, according to data from the jobs site Indeed.
There are certain industries in which the desperation is even more pronounced.
Health care: 9.7% of personal care and home health care job postings are using terms like "urgent," and it's up to 6.6% for nursing jobs.
Construction: 4.7% of postings mention urgency.
Child care: 4.6% of postings mention urgency.
Employers are even offering perks like bonuses at higher rates. The share of job postings on Indeed with hiring incentives is at 4.3%, up from 1.8% in July 2020. Much of the increase has come in the last couple of months, says Indeed economist AnnElizabeth Konkel.
16.1% of Indeed driving job postings — trucking, delivery and ride-hailing — are offering hiring incentives. Driving jobs are spiking due to the growth of e-commerce during the pandemic.
14.0% of dental jobs, 12.2% of nursing jobs and 11.5% of veterinary jobs are offering perks.
What's happening: Health care jobs are at or near the top of both lists because the pandemic has both increased the demand for these workers and turned many away from the jobs due to the dangers of infection, Konkel says.
The restaurant industry, which is having a hard time filling jobs, is not displaying as much desperation in postings as some other sectors. On Indeed, 2.1% of food service jobs are using words like "hiring urgently," and 3.3% of them are touting cash incentives.
Many restaurants are also dealing with staff shortages by cutting operating hours. But "health care facilities can't say we're going to close early," says Konkel. "You just have to have the staff."
Editor's note: This story has been corrected to reflect accurate percentages of job postings mentioning urgency.
3. Smart calendar startup ScheduleIQ launches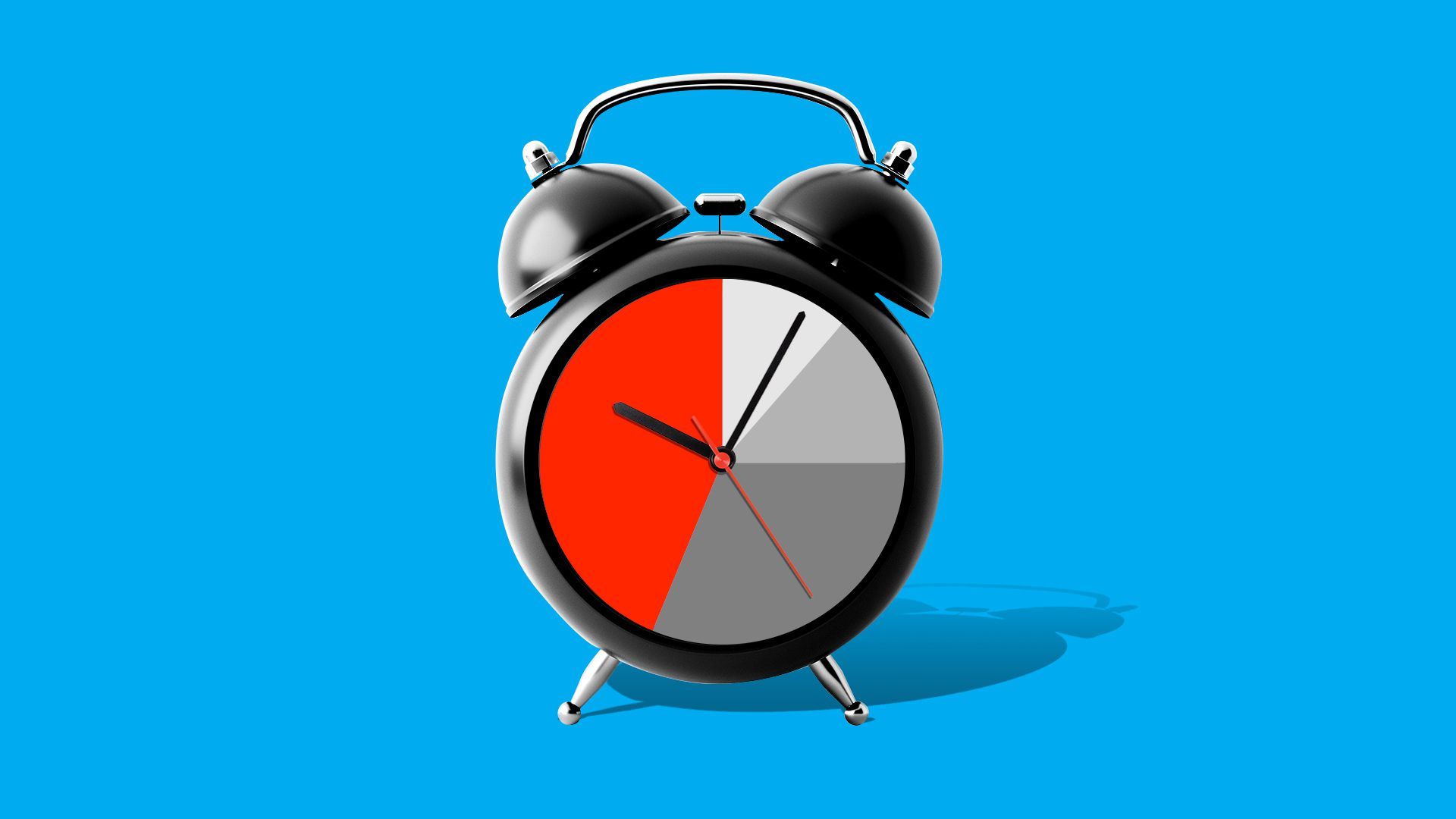 A startup is launching a new smart scheduling platform designed for the stresses — and the busyness — of the remote work era, writes Bryan.
Why it matters: With many workers still at home rather than concentrated in an office, even a quick conversation still often requires a dedicated time slot. Smarter calendar tools can help lighten some of the burden of managing our time.
What's happening: The startup Team Huddle is allowing public users to sign up for its new ScheduleIQ smart calendar tool starting today.
ScheduleIQ aims to go beyond current calendar tools that allow users to partially automate meeting scheduling by manually blocking off parts of their calendar.
Instead, says Team Huddle founder Rob Smith, ScheduleIQ uses AI capabilities to learn from users how they best want to manage their time for their personal work habits and occupation type, and it then takes over scheduling automatically.
How it works: Users can tell ScheduleIQ about their occupation, their preferred working style (for example, lots of group meetings or lots of heads-down individual work), whether they feel overscheduled now, and whether they'd prefer to spread out meetings or do them in blocks.
The tool will also assess your current schedule and give it a 0 to 100 score meant to measure overall healthiness — the higher the better. (I tried out ScheduleIQ early and received a 12 — which, honestly, seems about right for how I'm doing right now.)
Planned features for the future include intelligent tips to help you manage meeting agendas and notes, acting as an "AI consultant to build the best meetings for you," says Smith.
The bottom line: "Meetings suck, and they suck everywhere right now," says Smith — which is why the time may be right for an actually smart calendar.
4. California's "golden future" is tarnishing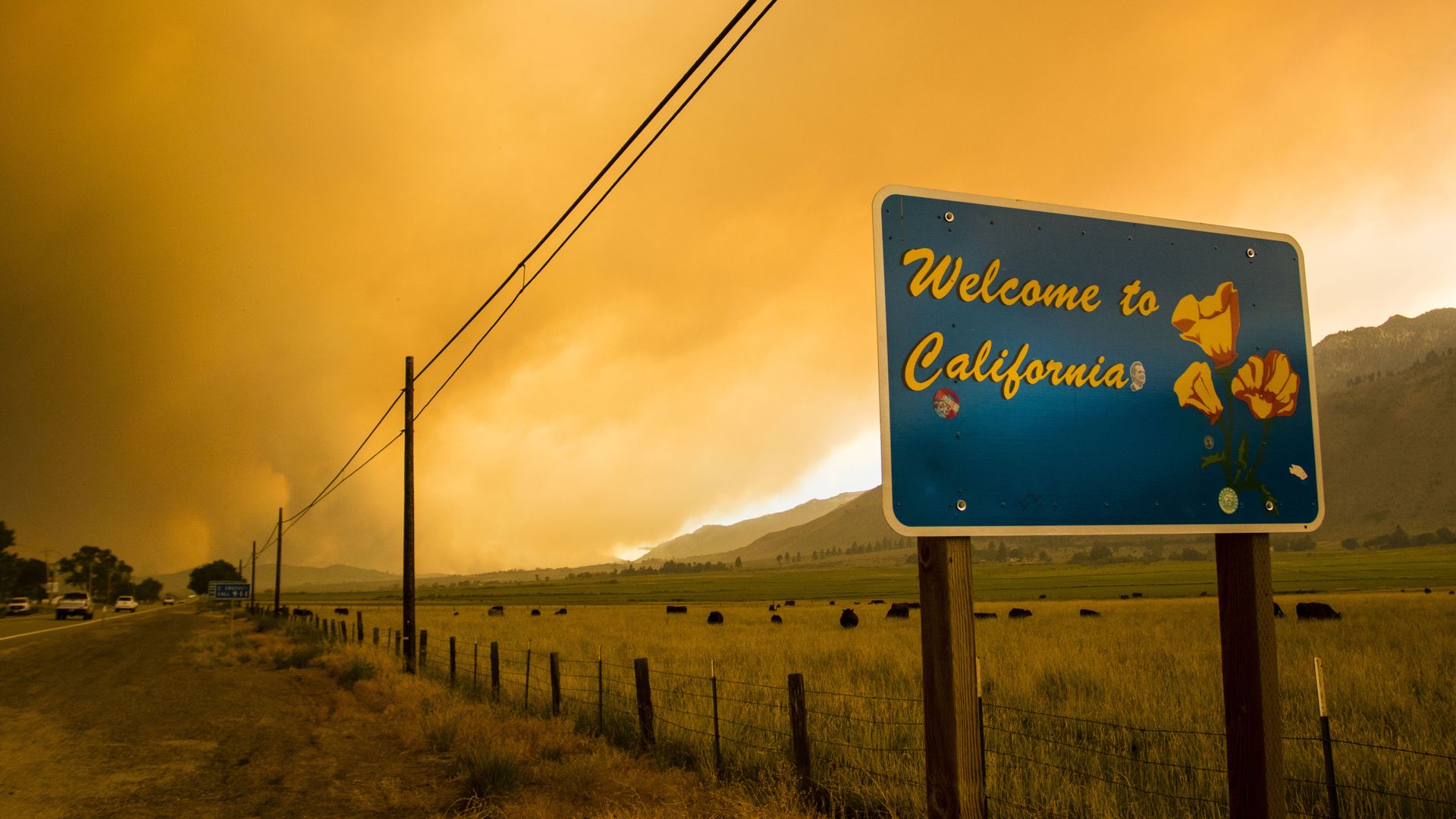 That's the conclusion of Atlantic writer Conor Friedersdorf in a sweeping new piece on California's bright past and its uncertain future, writes Bryan.
The big picture: As the social scientist Davis McEntire has observed, California has long meant to America what America meant to the rest of the world — freedom, diversity and room to dream.
But in Friedersdorf's view, a mix of NIMBYism, heavy regulation and political paralysis threatens to end the California dream.
What they're saying: Friedersdorf acknowledges that the heedless growth that marked California's first century and a half came with social and environmental costs the state is still reckoning with.
But for all its faults, California offered broad-based opportunity that couldn't be found elsewhere — not in the rest of the world, and not in the rest of America.
Today, though, Friedersdorf writes, "the generations that reaped the benefits of the postwar era ... are poised to take the California Dream to their graves."
By the numbers: In 2020, California's population declined for the first time in more than a century.
The bottom line: California has always represented the future of America — and now that future looks dark.
5. What's now: Hot vax summer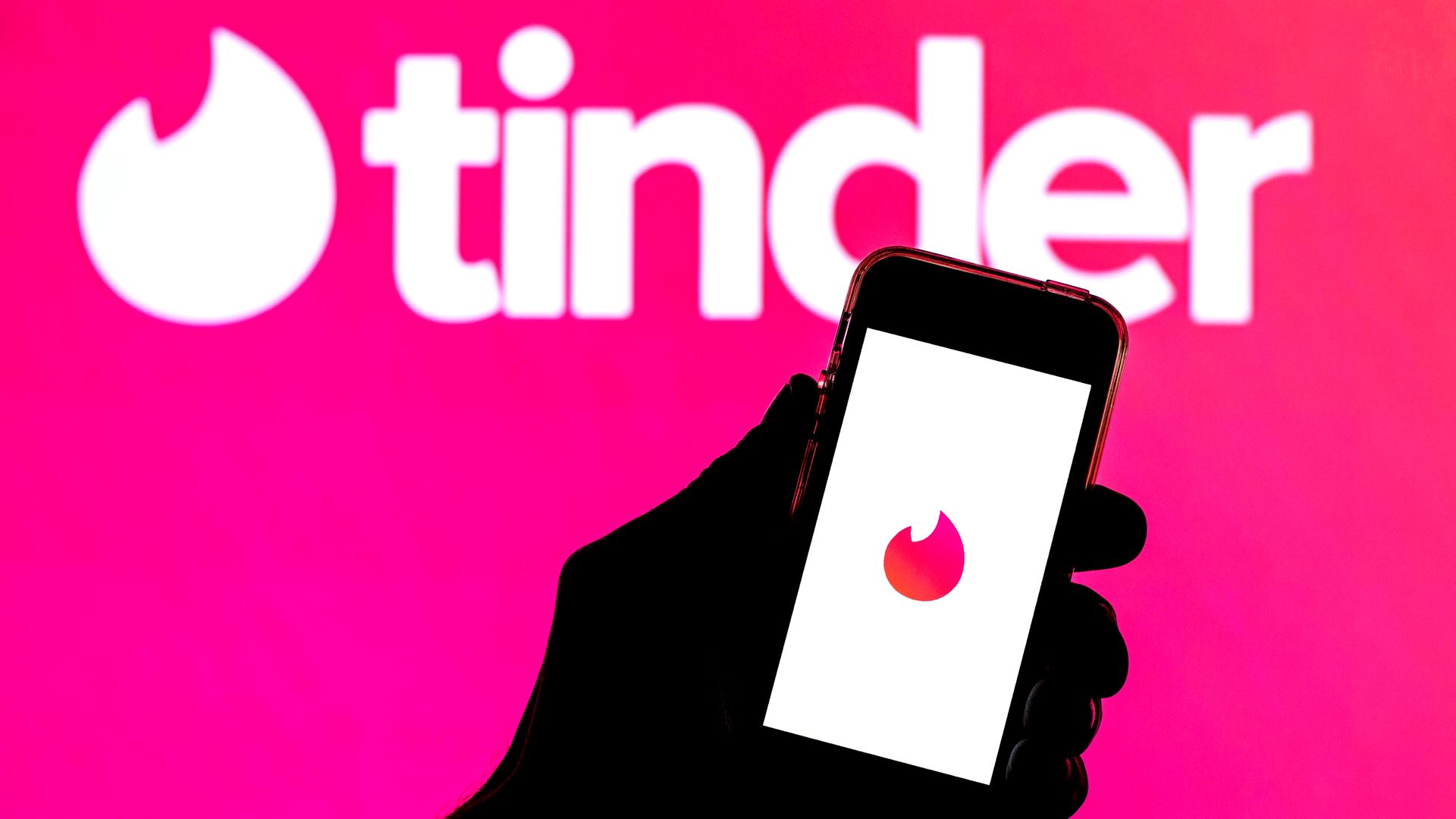 NPR reports that internet search interest in dating has reached a five-year high in the U.S., as single — and hopefully vaxxed — people are ready to mingle, writes Bryan.
By the numbers: Searches for "top dating apps 2021" jumped by 3,400% over the past month, according to Google.
Yes, but: Remote dating isn't dead — searches for "virtual first date ideas" were up 450% last week.
And given growing concerns about the spread of the more contagious Delta variant, all you single people may still need them.