Axios What's Next
March 28, 2023
Jennifer has a fascinating look today at a research lab that's become front and center in the debate over kids' social media use.
📣 Axios' second annual What's Next Summit is happening all day tomorrow, March 29, starting at 8:10 a.m. ET!
Today's newsletter is 1,077 words ... 4 minutes.
1 big thing: Bridging the parent-TikTok divide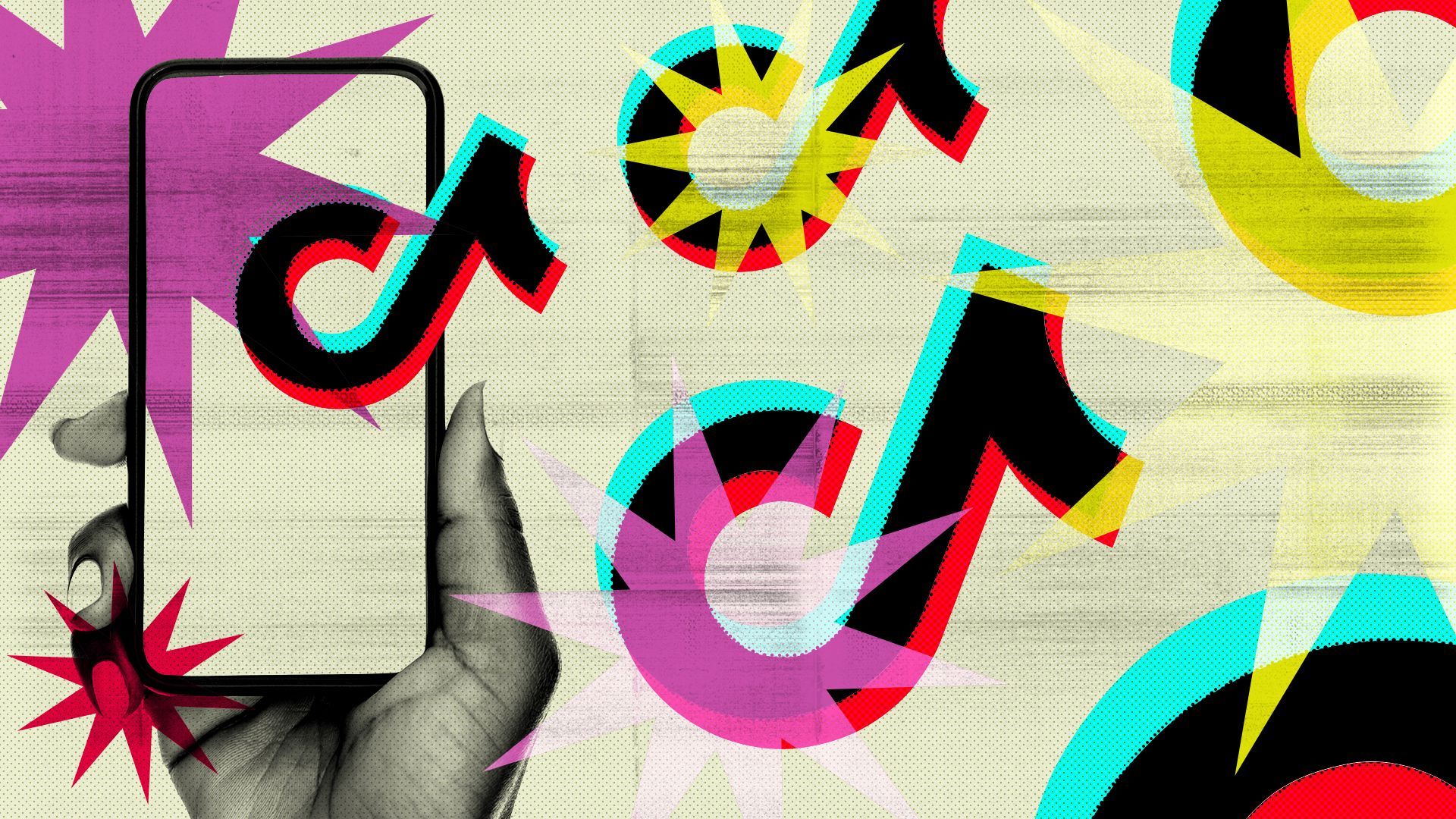 A new clearinghouse has emerged for mediating between tech companies and those concerned about their products' impact on kids, Jennifer A. Kingson reports: The Digital Wellness Lab at Boston Children's Hospital and Harvard Medical School.
Why it matters: Young people live their lives on social media, and it's not going away — so parents and pediatricians need to learn to recognize when it becomes a problem, says pediatrician Michael Rich, the lab's founder.
At the same time, tech companies need to set appropriate guardrails, Rich tells Axios.
Where it stands: Rich founded the Digital Wellness Lab in 2021 to look at the unknown health consequences of the surge in kids spending six-plus hours a day online.
With sponsorship from major tech platforms — such as Twitch, Roblox, Snap, Discord and TikTok — the Lab is trying to address the concerns of parents, doctors and lawmakers without villainizing the companies involved.
What they're saying: "After close to 30 years of doing this research, I grew tired and frustrated with the fact that it was in a polarized, adversarial environment," says Rich, a professor at Harvard Medical School and a doctor at Boston Children's Hospital.
"The pediatricians were saying, 'The kids are in trouble,' and the policymakers are freaking out and saying, 'We've got to make laws about this.' And the tech and entertainment companies are in siege mentality and defensive mode."
"A lot of people in my pediatric world said, 'You're a turncoat. You're going to the dark side.' But I do think that we need to take a step back from blaming the technology — because any technology can be used for good or for harm."
Rich is pulling the constituencies together to hammer out ground rules based on science and common sense.
"Kids are on these screens all the time. We have to figure out when it becomes dysfunctional."
Driving the news: TikTok recently set a 60-minute screen time limit for children under 18 (albeit one that kids or their parents can bypass by punching in a code) after seeking advice from the Digital Wellness Lab.
While Rich and his colleagues recommended more muscular rules, the constructive dialogue they had with TikTok can point to a more collaborative future, he says.
State of play: Heavy social media use has been linked to mental health issues in children — most notably, depression in teen girls — and there's a cottage industry of lawyers and treatment programs aiming to help desperate parents.
By contrast, the Clinic for Interactive Media and Internet Disorders (CIMAID) at Boston Children's Hospital — which Rich co-runs — is a leading medical program for kids with health problems related to internet and social media use.
Founded in 2017, CIMAID has seen "close to 1,000 kids," but the population "should be larger," Rich says. "It's only limited by the amount of staff I have to see them."
The intrigue: Rich argues that unhealthy internet use is not an addiction, but rather a disorder he's dubbed Problematic Interactive Media Use — or PIMU — that indicates other underlying problems, including mood disorders and ADHD.
PIMU is "a collection of symptoms of kids seeking to soothe themselves, to comfort themselves, to distract themselves," he tells Axios.
Yes, but: Because PIMU-related problems "remain non-diagnoses, you can't get medical insurance to pay for the treatments," Rich says.
Rich's advice? Instead of yelling at your kid to stop playing video games, "sit down next to them and play 'Grand Theft Auto' with them."
"Because you are saying, 'I love you. I respect you. I want to understand what engages you here.'"
The bottom line: Social media isn't going away.
"We need to take a shift and say, 'Look, this is the environment we're raising these kids in — this is the air they breathe,'" he said. "Let's figure out how to breathe well and how to improve the air."
2. AI is changing the software-making game
The first business ChatGPT will upend is likely to be the very industry that created it, Axios' Scott Rosenberg writes.
Programming practitioners and experts are increasingly confident that generative AI will change their world — supercharging the work of the best coders and empowering everyday users to get more done.
Driving the news: New pilot versions of ChatGPT plugins from creator OpenAI allow it to roam the internet at users' will and connect with other services and data.
The first batch extends ChatGPT into travel, shopping, dining and more by linking the bot to well-known services such as Expedia, Instacart, Kayak, Klarna and OpenTable.
It's a move toward turning ChatGPT into a platform other businesses can build upon.
The big picture: The new plugins are also evidence of how radically AI's new large language models will change the work of coding.
Visionaries have long promised, and tried to build, natural language programming tools that let people use everyday words and sentences to tell computers what to do.
Such efforts have never fully delivered — but this time might be different.
Today's AI systems based on large language models can take instruction directly from non-programmers (or programmers using human-language shorthand). The results are nowhere near perfect — but they're far more advanced than experts expected.
Yes, but: Generative AI still pretends to know more than it actually does and makes things up to fill gaps in its knowledge.
It works best as a "copilot" for developers rather than an independent creator.
The bottom line: Human beings who deeply understand programming's many dimensions will still be needed — to invent genuinely new kinds of systems, to fix problems that AI can't, and to shape (and limit) ChatGPT and its successors.
But there may be much less demand for the routine labor of taking existing software systems and wiring them up to work together.
3. EV subsidy clarity is upon us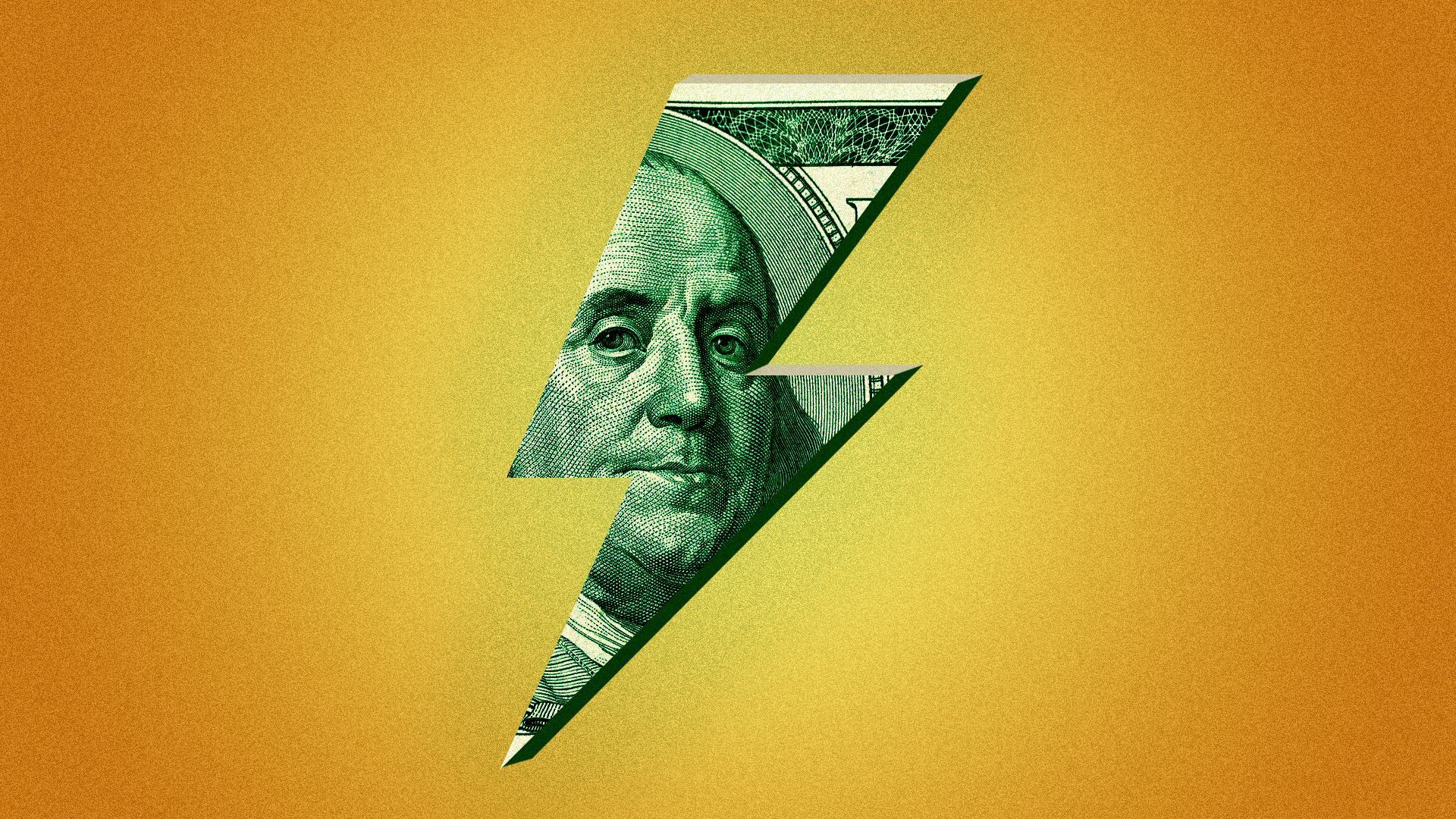 The Treasury Department is about to release its interpretation of the electric vehicle (EV) subsidies in last year's climate-tax-health care bill championed by President Biden, Axios' Ben Geman writes.
Why it matters: The guidance will determine which EVs are eligible for up to $7,500 in consumer purchase subsidies.
Zoom out: The specifics will also affect which companies in the global battery supply chain benefit most — or lose out.
The law offers bigger subsidies for manufacturers using battery components sourced from North America and critical materials sourced, processed or recycled domestically or from free-trade partners.
What we're watching: One key question surrounds what qualifies as a "critical material" vs. a "battery component," Bloomberg reports.
Big thanks to What's Next copy editor Amy Stern.
Was this email forwarded to you? Get your daily dose of What's Next by signing up here for our free newsletter.