Axios What's Next
September 21, 2023
Airbnb is catching flack lately for high prices and checkout chores — but the CEO has a product-driven plan to address those complaints, Alex reports today.
Today's newsletter is 1,096 words ... 4 minutes.
1 big thing: Airbnb's redemption plan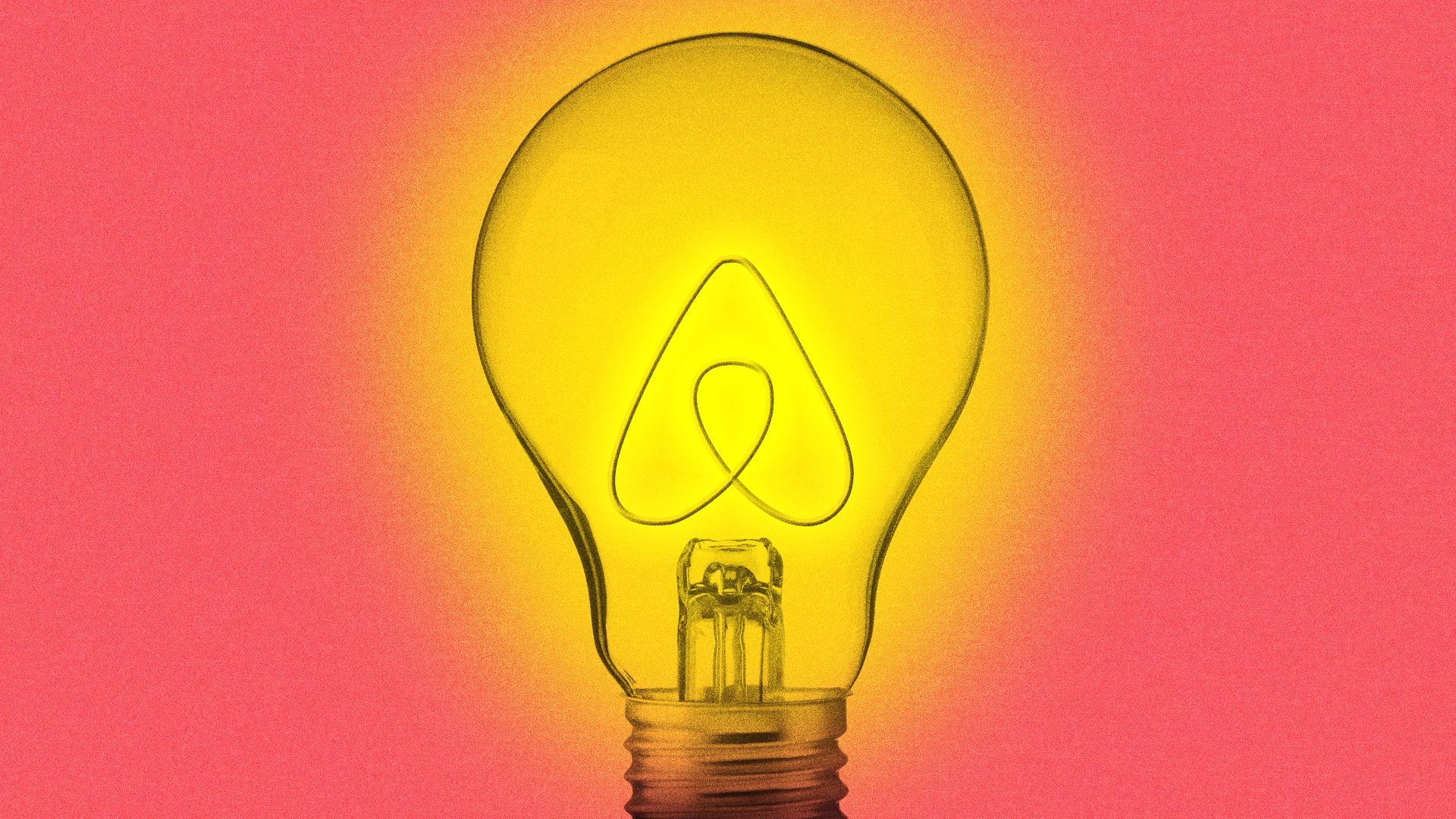 Airbnb CEO Brian Chesky believes new and recent product changes will boost the company's reputation amid criticisms over prices and more — but that won't happen tomorrow, or the next day, or the day after that, Alex reports.
The company will reach a greater level of "quality reliability" by next May, Chesky tells Axios. "I think the reputation of our service will probably take another year after that."
Driving the news: Chesky spoke with Axios ahead of a smattering of updates the company announced Wednesday.
Among the new features: A carousel that will show alternate booking options available on slightly different dates from a user's original search query. (It'll be familiar to anyone who's ever booked air travel with flexible timing.)
Users will also be able to filter search results to show only listings with king-size beds or pet-friendly options, for example.
Meanwhile, Airbnb is set to begin verifying listings in the U.S., Canada, the U.K., France and Australia starting this year, using a combination of artificial intelligence and human reviewers to ensure that listings are authentic and accurate.
The big picture: The tweaks — which come between Airbnb's usual big summer and winter updates — arrive as some travelers are increasingly turned off by cleaning fees, checkout chores and other headaches imposed by Airbnb hosts.
Between the lines: Airbnb has limited direct control over hosts' pricing, fees and so on, so it uses product tweaks to nudge them in a certain direction.
For example: It recently launched "total price display," which combines the base costs of a given listing with cleaning fees and other extras.
That's a helpful user tool — 8 million people have tried it, the company says — but it also pushes hosts to lower or eliminate their fees to stay competitive.
Indeed, cleaning fees were lowered or eliminated at more than 260,000 listings so far this year, per Airbnb.
What they're saying: "The reality is, we grew so fast between 2009 and 2019 that we weren't materially improving the quality of the service to address many of these gaps," Chesky says.
"And so I think that we got really hunkered down starting in 2020, 2021. We've done two years' worth of releases, starting in May of 2021. We've done over 400 upgrades and innovations and features. We probably have a couple hundred more to go. And at some point I do think it's going to get really, really dialed in."
The bottom line: "We can't improve our reputation until after we've solved the issue," Chesky says. "Probably by May of 2025, that would be my prediction where the ultimate narrative changes."
"I think people should give us a chance, see all the improvements."
2. Where's mom? At the office
The percentage of women who recently gave birth and remained part of the workforce reached a decade-plus high-water mark last year, per new census data, Alex reports.
Why it matters: Motherhood often knocks women out of the labor force, at least temporarily — slowing their career and earnings growth and contributing to the gender pay gap.
By the numbers: 66.6% of U.S. women who gave birth in the previous 12 months were in the labor force as of 2022, per the latest American Community Survey.
That's compared with 66.5% in 2021, and 61.6% in 2010.
Driving the news: Remote and flexible work is making it easier for new moms to juggle both parenting and their careers, Axios' Emily Peck has reported.
That's true for new dads, too — but women tend to bear the brunt of work/life priority changes brought on by parenthood.
Between the lines: One complicating factor in all of this: the skyrocketing cost of child care.
As care gets more expensive, more families are put in the difficult position of deciding whether it makes sense for both parents to work, or for one to stay home and watch the kids.
Often, it's mothers who wind up staying home — in part because they likely make less to begin with.
Yes, and: Vital pandemic-era federal funding for child care centers is about to dry up, likely deepening the affordability crisis.
Per one estimate, "70,000 child care centers, looking after 3.2 million children, may close after the funding runs out," Emily reports.
What we're watching: Whether this trend continues into the fully post-pandemic years.
Some employers are desperately trying to drag workers back to the office, but are finding mixed success.
3. "American Climate Corps" launches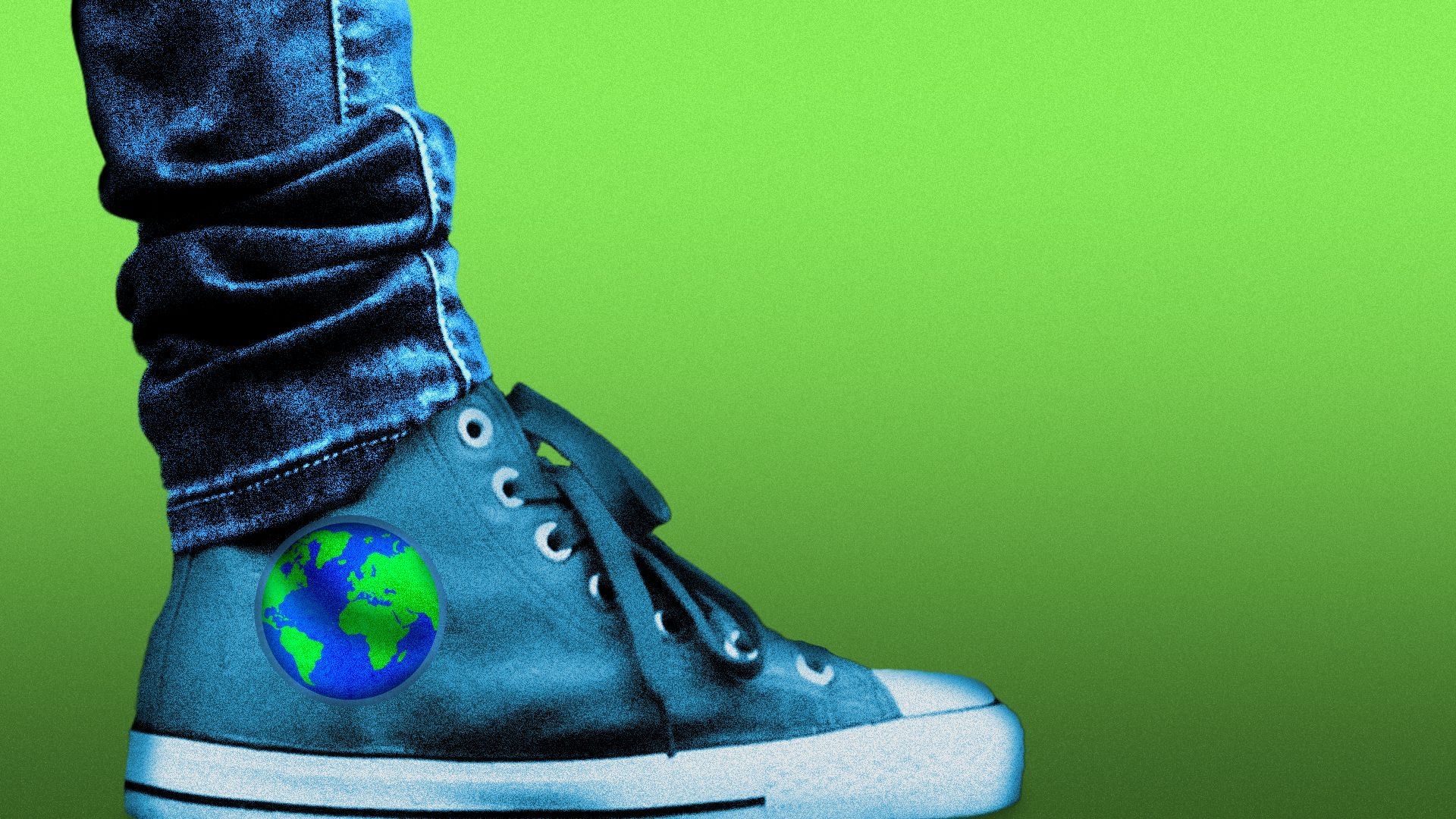 The White House is cobbling together a program to bring young people into low-carbon energy and climate resilience jobs, Axios Generate's Ben Geman reports.
Driving the news: The "American Climate Corps" is an executive branch stab at the New Deal-inspired "Civilian Climate Corps" idea, which the White House unsuccessfully urged Congress to create and fund with billions of dollars in what became the 2022 Inflation Reduction Act.
The big picture: Unveiled during Climate Week, the corps is a paid training program that aims to provide "pathways to high-quality employment opportunities in the public and private sectors," per the White House.
It envisions training in areas like wetlands restoration, low-carbon energy deployment, forest management and more.
The goal is to move 20,000 people through the program in the first year.
What we don't know: Details about funding and operation, even as the federal website for interested parties goes live today.
White House climate adviser Ali Zaidi told reporters that more about the structure and governance would arrive in coming weeks.
4. Restaurant robot reality check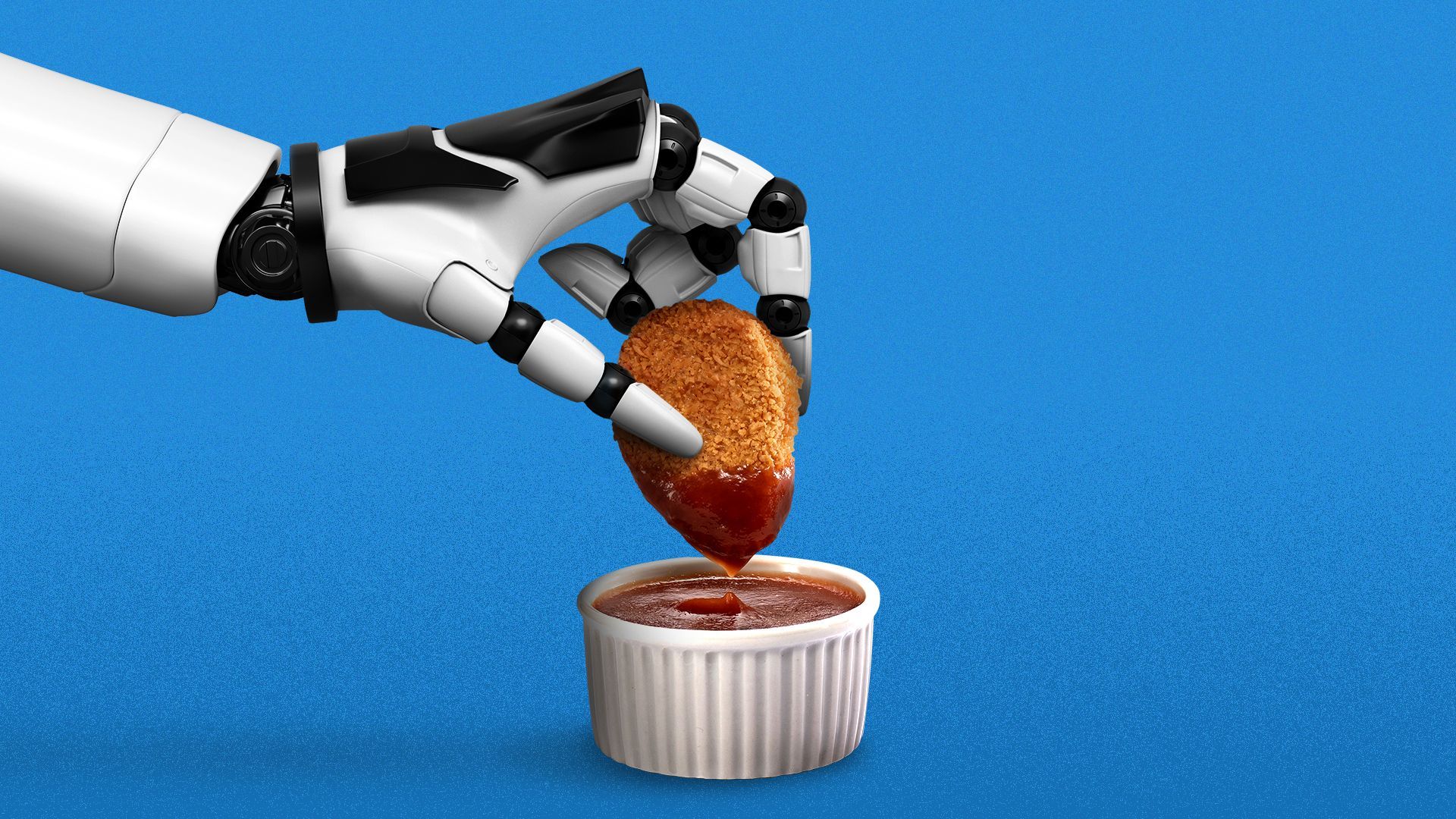 The task seemed simple: Guide a Chili's customer to the right table. But the robot got lost.
Driving the news: Peter Newlin, co-founder of fast-food chicken restaurant Birdcall, recalled the moment during a panel discussion this week at Denver Startup Week about AI's impact on the food and restaurant industry, Axios Denver's Esteban L. Hernandez and Alayna Alvarez report.
Chili's tested service robots for about two years before discontinuing the program last year because it didn't meet expectations.
Why it matters: Newlin's example demonstrated why panelists largely agreed AI won't replace restaurant and food staff but instead complement their services.
Right now, robots' use in the industry is mostly seen as a gimmick.
What they're saying: "If it complements the dining experience, it's a win. If it's a distraction from the hospitality experience, it's a [failure]," Newlin told Axios.
"The question is, where can you find the work that people don't want to do or don't have time to do, and can you use an AI, can you use a machine, to take it off your hands?" added Ben Deda, CEO at food data startup FoodMaven.
Big thanks to What's Next copy editor Amy Stern.
Was this email forwarded to you? Get your daily dose of What's Next by signing up here for our free newsletter.