Axios What's Next
January 20, 2022
Good morning from New York City, where Jennifer is thinking about the future of subway safety (or the lack thereof) and airline safety (ditto).
NYC's new mayor, Eric Adams, says he doesn't feel safe on the city's subways, either.
While some flights have been cancelled because of the 5G wireless launch, it's not clear to most of us how worrisome this issue might prove.
Got thoughts to share on either subject? Email us at

[email protected]

.
Today's Smart Brevity count: 1,006 words ... 4 minutes.
1 big thing: Student debt stifles millennial homeowners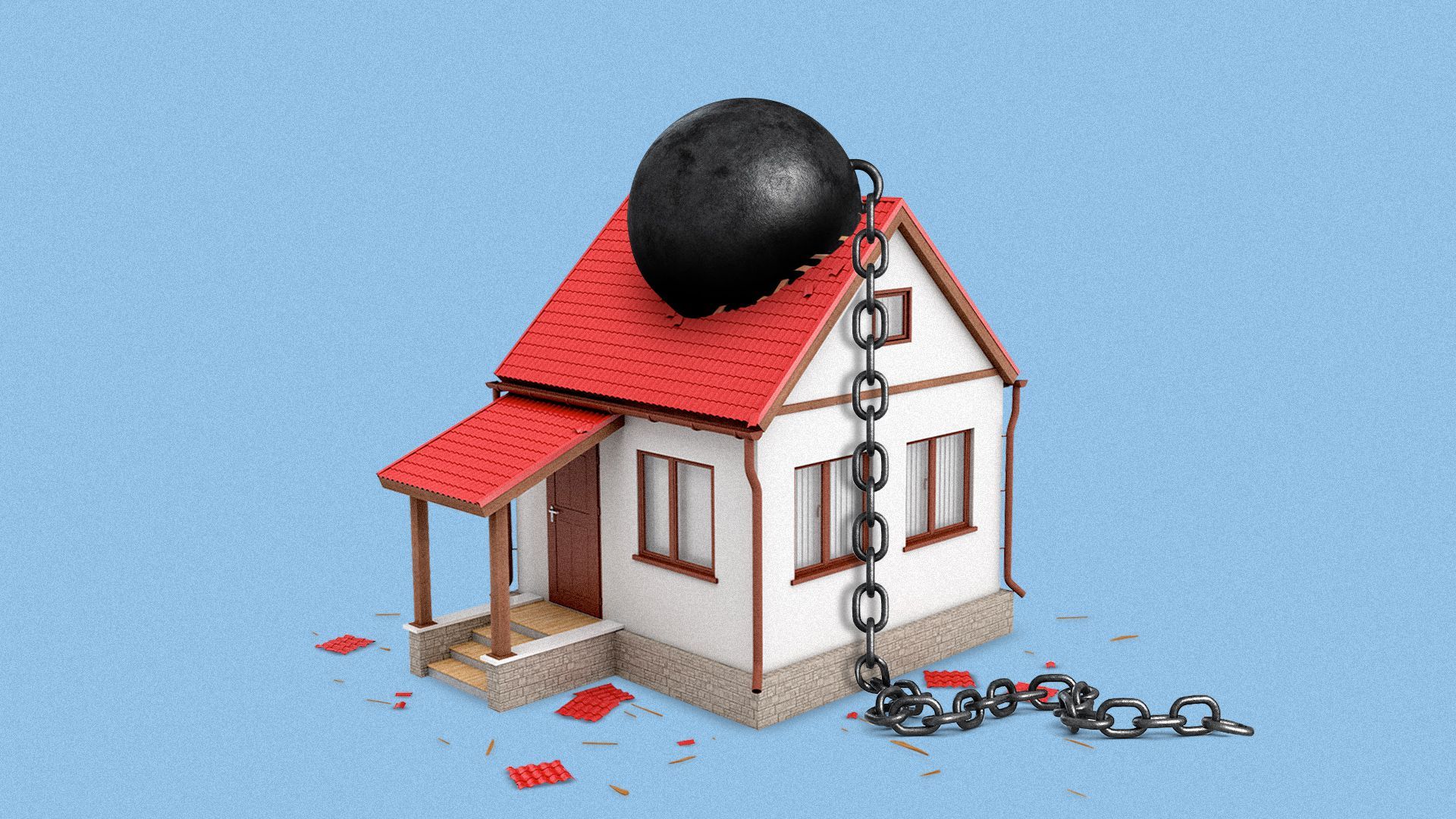 Millennial homeownership is on the rise — but student loan debt is still keeping millions of members of America's largest generation from owning a home, Erica Pandey writes.
Why it matters: Buying a house remains the No. 1 way to build wealth in the U.S.
What's happening: Due to their sheer numbers, millennials are the largest group buying homes right now, but their rate of homeownership lags behind previous generations.
The homeownership rate among people under 35 is around 37%, per U.S. Census data.
That's up from around 34% in 2016, but still relatively low, says Jessica Lautz, vice president of demographics and behavioral insights at the National Association of Realtors.
For instance, when Gen Xers were roughly the same age as millennials are today — in the early 2000s — their homeownership rate hovered close to 42%.
And when baby boomers were in their early 30s in the 1980s, their rate was around 40%.
"Affordability and inventory play a role," Lautz says. Housing prices are rising faster than incomes, "but student loan debt is an enormous factor."
36% of U.S. millennials say their student debt is a major barrier to saving for a down payment, according to a new report from the consulting firm Legal & General.
And while 45% say saving for a down payment is their top priority, 26% say they first want to pay off student debt, and another 12% say their top concern is paying off medical debt.
Sky-high rents are also preventing younger people from saving for a home, notes Lautz.
A bit of a pandemic silver lining: Interest rates on federal student loans — which account for some 93% of student debt — were set at 0%.
On top of that, many young people moved back in with family and saved extra money.
As a result, 38% of millennials surveyed by the National Association of Realtors said the pandemic helped them make a dent in paying down their student debt.
What to watch: Pandemic-era student loan relief may drive up rates of homeownership among millennials, Lautz says.
2. GM, Ford get automation right, Consumer Reports says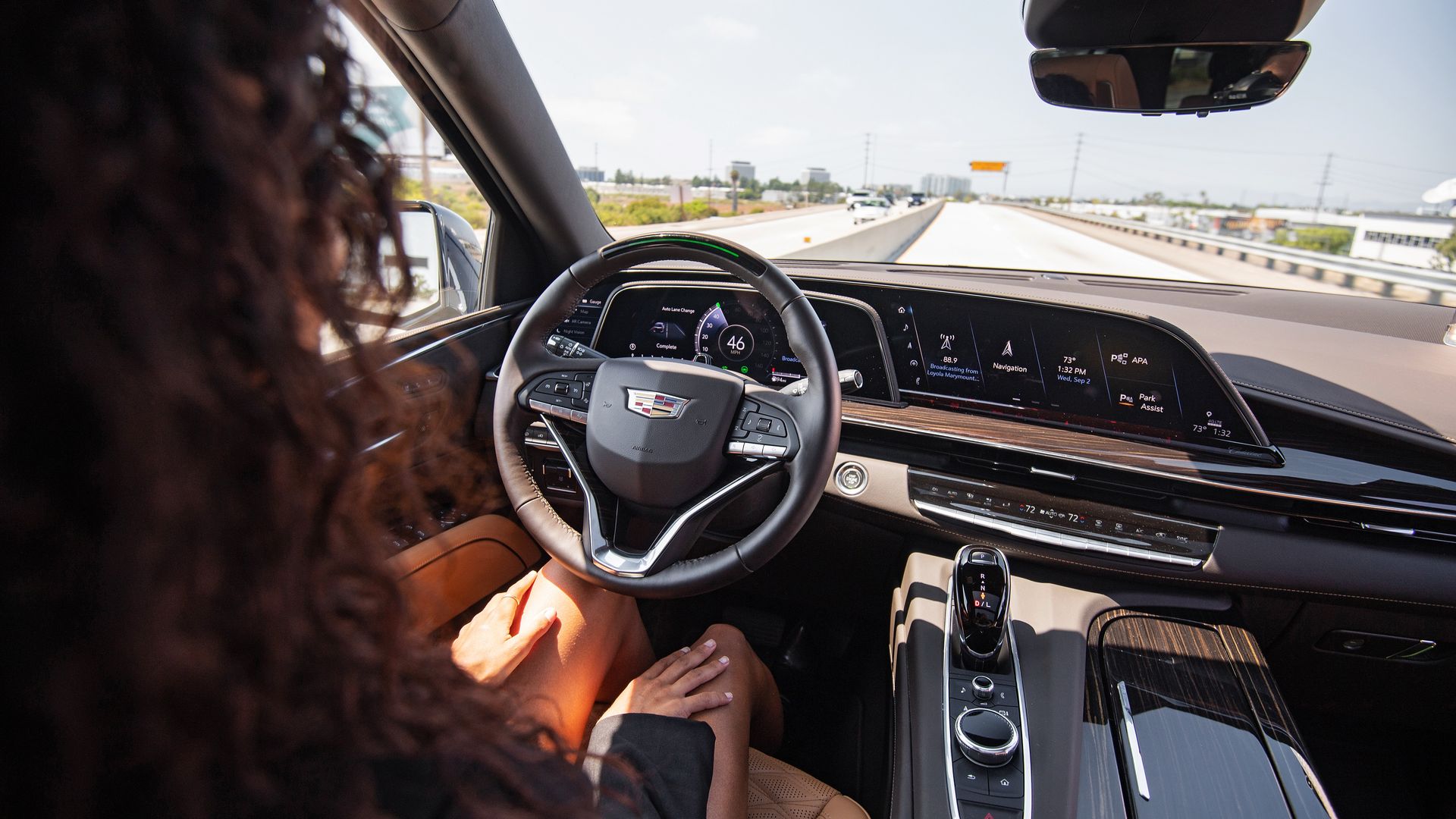 Consumer Reports tested the driver monitoring systems in today's cars and "uncovered some serious flaws," finding that most "don't do enough to encourage safe driving," Joann Muller writes.
Only GM and Ford are getting it right, according to CR, which comes out with its annual car rankings on. Feb. 17 — and will, for the first time this year, factor in these particular safety features.
Why it matters: Driver monitoring systems are new features that carmakers are adding alongside assisted-driving technology like adaptive cruise control and lane-centering. These camera-based systems are intended to make sure drivers who use the automated features are still paying attention.
Where it stands: About half of new models now offer active driving assistance systems, per a CR analysis.
But only five automakers—BMW, Ford, GM, Tesla, and Subaru—have added driver monitoring alongside the technology. Others expect to add it soon.
How it works: Most driver monitoring systems use infrared cameras that can track head or eye movements.
If the driver turns away for a certain amount of time, they may sound an audible alarm.
Ford's BlueCruise will tap the brakes to "jolt" an inattentive driver. In GM vehicles, a light on the steering wheel will flash.
If, after multiple alerts, the driver doesn't react, the system will bring the vehicle to a safe stop.
3. TV networks overhaul measurement system amid streaming surge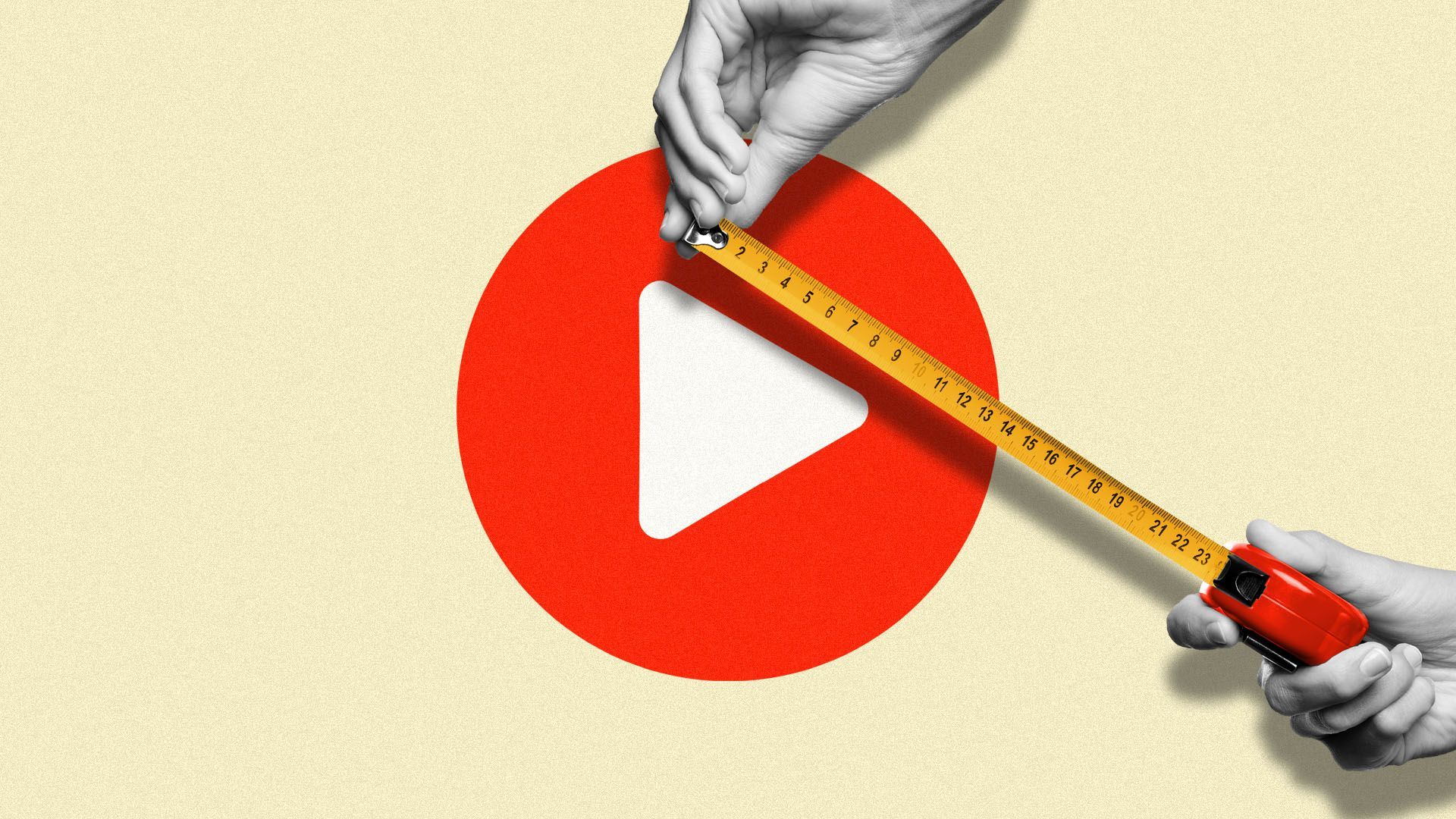 After years of griping about Nielsen's outdated measurement practices, media giants are finally beginning to test ways to assess viewership ahead of the 2022 TV season, Kerry Flynn and Sara Fischer write for Axios Media Trends.
Why it matters: The pandemic-driven shift to streaming forced TV companies to find new measurement alternatives faster than expected. Consumers stand to benefit from new standards, which aim to make ads and content more relevant.
Driving the news: In a watershed moment for the media industry, NBCUniversal said Thursday it has struck a deal with a new measurement company, iSpot.tv, to test an alternative standard during the Olympics and the Super Bowl.
"We are ready to support multiple vendors, but we think it's important to start with one to work with clients," said Kelly Abcarian, executive vice president of measurement and impact at NBCU's ad sales unit.
4. Food trends for 2022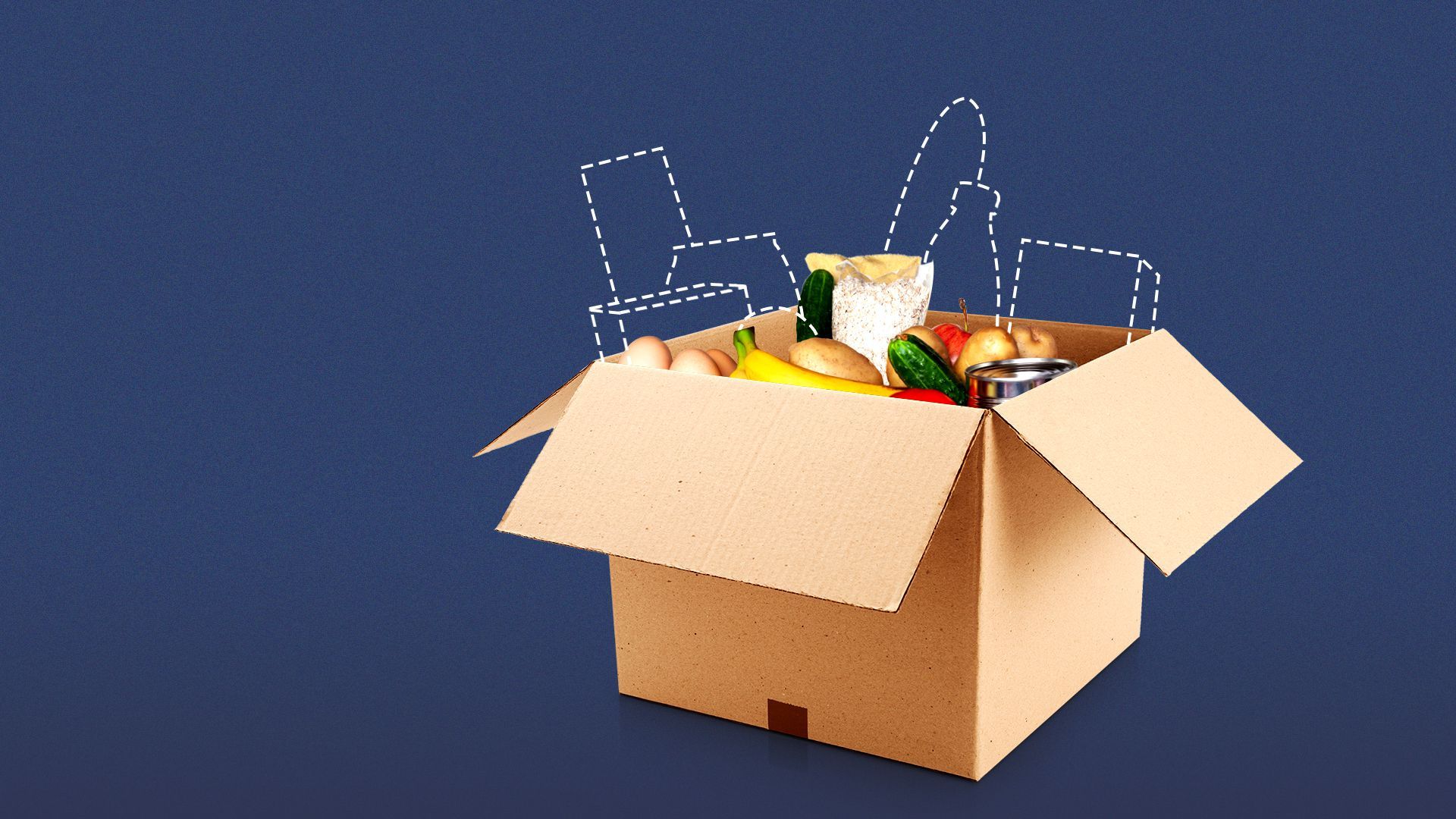 The tastes of umami, tequila and "everything" seasoning (as in everything bagels) are on Kroger supermarkets' list of food trend predictions for this year.
Umami is listed as an "emerging flavor" with crossover appeal from Asian cuisine.

"The umami trend is exploding across new products, multicultural cuisines, traditional cooking, and hybrid mash-ups," Kroger says.

"Everything" flavoring — a melange of salt, poppy seeds, garlic, sesame seeds, etc. — is showing up in sour cream, bacon, mashed avocado, crackers and other products.
Tequila is "the biggest beverage taste of 2022," Kroger asserts, calling it a "shareable spirit that opens the door to experimentation."
#TBT flavors, which hark back to people's childhoods, are modern comfort foods.

Think of corn dogs and pizza bagels, edible cookie dough, Fluffernutter and PBJ flavors.

Charcuterie — which has traditionally been a plate of meats and cheeses — is expanding into breakfast and dessert.

The "board craze" is spawning "boardies" who create food collations that "open a world of flavors without the commitment to a single dish," Kroger says.
5. Goodbye, person ... Hello, robot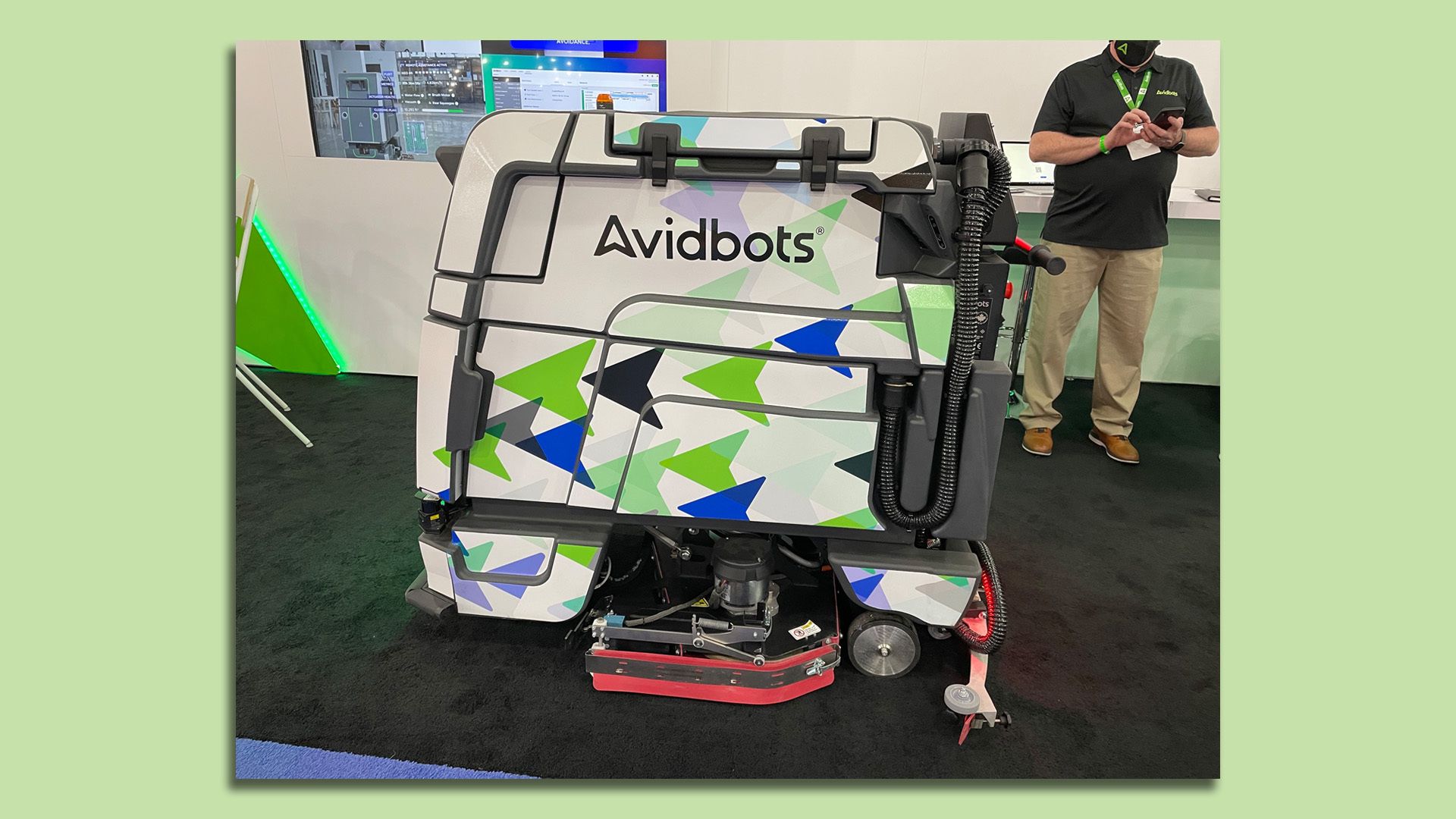 There were robots galore at the National Retail Federation's big annual trade show this week in New York City, Jennifer A. Kingson writes.
Here's one, above, that cleans floors in commercial locations like airports, supermarkets, warehouses, malls and hospitals.
The floor-scrubbing Avidbots robot uses AI software "to understand its operating environment and take actions to maximize cleaning productivity while minimizing human intervention."
Here's one, below, that takes inventory in stores and warehouses by wandering around and reading RFID tags.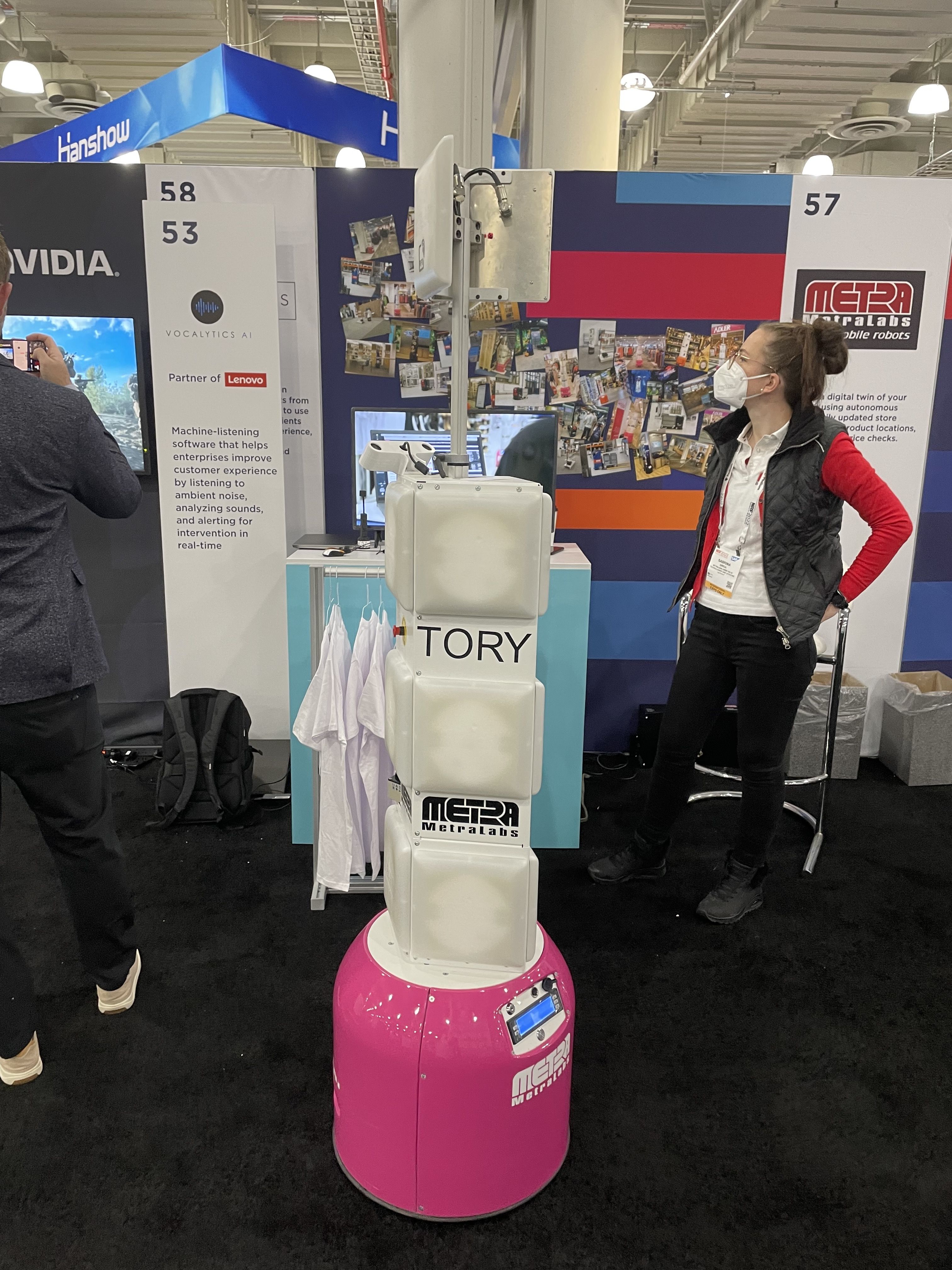 MetraLab says that its TORY RFID robot "recognizes and captures 99% of all RFID tagged articles as it drives 10 times faster that of a manual inventory count."
Was this email forwarded to you? Get your daily dose of What's Next magic by signing up for our free newsletter here.