Axios What's Next
January 19, 2022
3D printing has been around for a while, but it is mostly used for making items out of plastic. Now, the industrial world is getting excited about the potential for 3D-printed metal objects, as Joann Muller reports.
🚀 Axios Pro is here, delivering deeper news and analysis on the industries that matter most to you. Start your 14-day free trial today, and register here to attend the launch event on January 20.
Today's Smart Brevity count: 1,234 words ... 4.5 minutes.
1 big thing: 3D printing's next act is big metal objects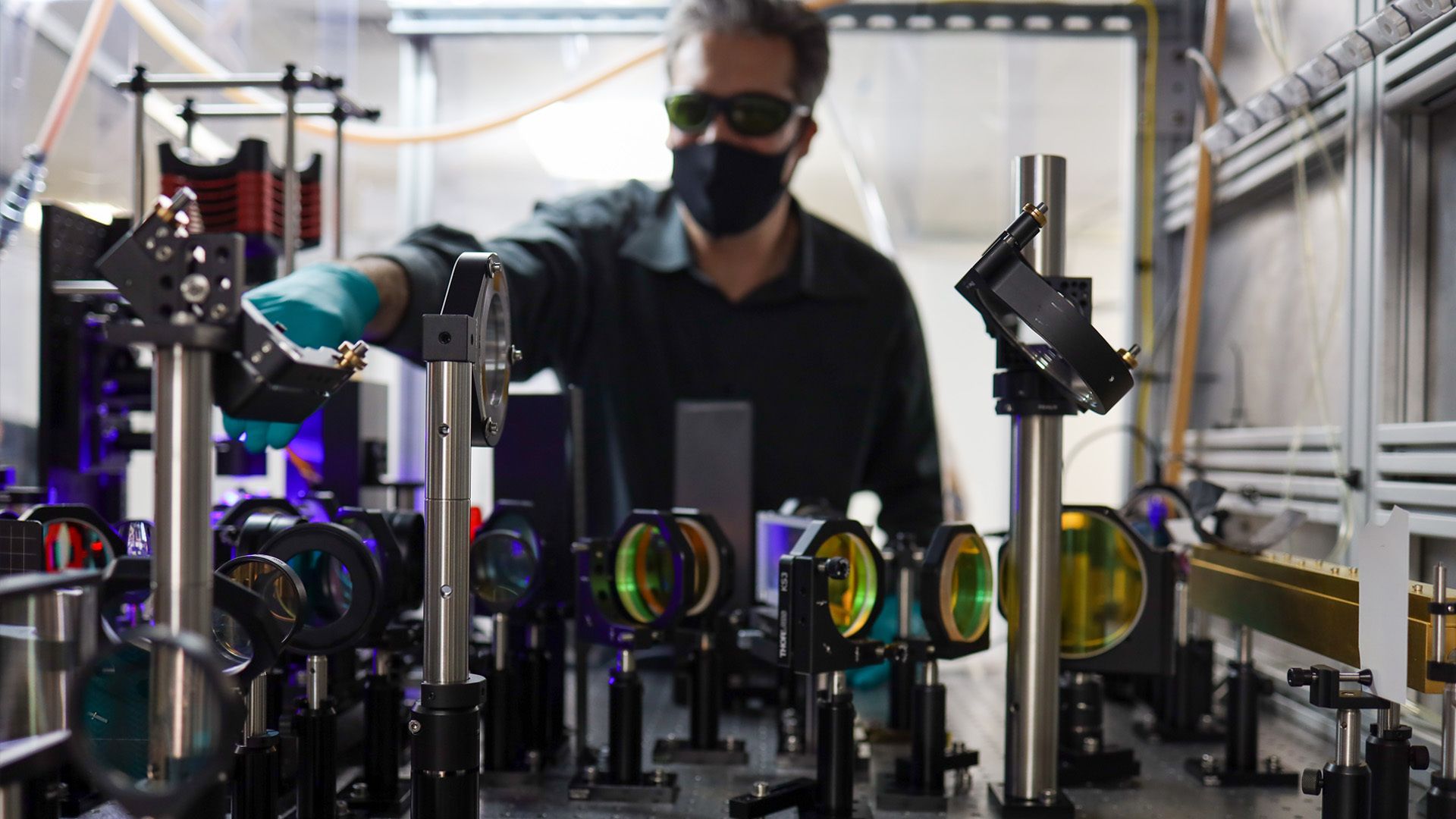 A new metal 3D printing technology could revolutionize the way large industrial products like planes and cars are made, reducing the cost and carbon footprint of mass manufacturing, Joann writes.
Why it matters: 3D printing — also called additive manufacturing — has been used since the 1980s to make small plastic parts and prototypes. Metal printing is newer, and the challenge has been figuring out how to make things like large car parts faster and cheaper than traditional methods.
A new method from a startup called Seurat Technologies — using a powerful laser technique — could be the breakthrough the industry has been waiting for.
If Seurat's method can be used on a large scale, fragile U.S. supply chains could be reimagined using low-cost "print depots" to manufacture parts domestically, at high volume, where and when they're needed.
Context: Today's metal 3D printing works by shining a laser onto a thin layer of metal powder, melting it and welding it to the layer below.
The digital design gradually takes shape as the layers accumulate and the object grows.
It's an extremely slow process, however. Even with multiple lasers, 3D metal printing hasn't accelerated fast enough to produce auto parts and consumer electronics in high numbers.
What's new: The technology from Seurat — named for the painter Georges Seurat, who studied the science of light and pioneered the style known as pointillism — speeds things up by splitting a single, high-powered laser beam into as many as 2.3 million beams of light. 
A 30 kW laser is patterned with high-resolution images that can be programmed to block or let light through each of its pixels.
Every pixel defines its own laser spot, so the system can weld a large area of metal powder in an instant — allowing a multi-layered object to take shape 10 times faster than today's 3D printing technology.
"And it's not even the beginning of what we can do," Seurat CEO and Cofounder James DeMuth tells Axios.
2. WeWork for the hybrid era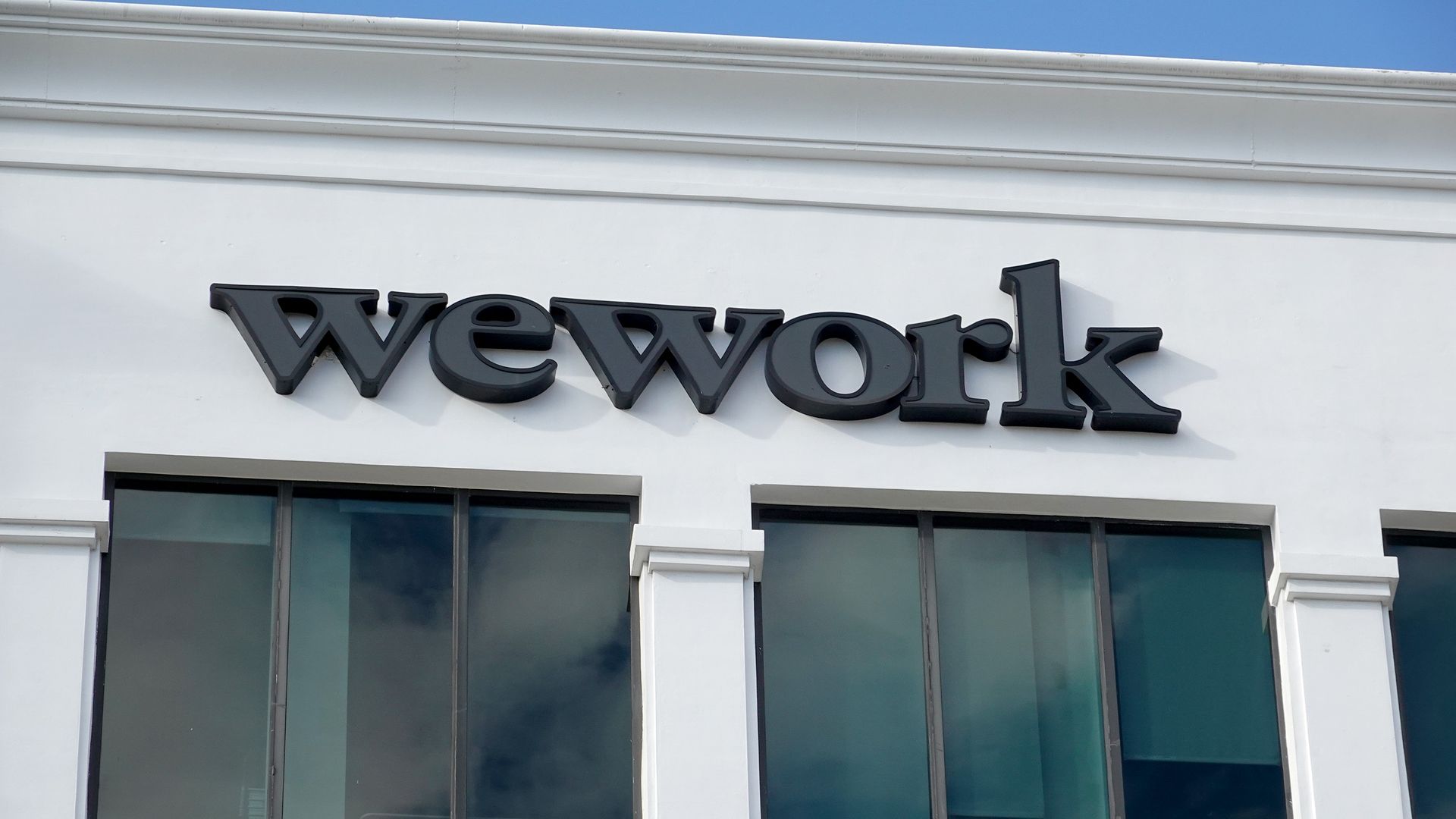 WeWork is doubling down on the hybrid workplace: Its newest product, Workplace by WeWork, is a piece of software that lets companies manage their workplaces online, Erica Pandey writes.
It's the company's first foray into software-as-a-service.
Workplace by WeWork lets companies handle things like reserving desks and seeing who's coming in when in a hybrid office world.
How it works: WeWork responded to the pandemic-era desire to get out of the house by letting people book office space or meeting rooms at its many global locations by the day or even hour. This product, called WeWork On Demand, was basically Uber for office space.
Through Workplace by WeWork, the company is now making that technology available to any firm that wants to inject this system into the way its workplaces are managed.
WeWork's chief technology and innovation officer Scott Morey tells Axios: "This is a natural part of who we are or what we do organically."
The big picture: There's a rising demand for workplace management apps as hybrid and flexible work become more and more common.
Employees need efficient ways to reserve desk space, and firms need to track who's coming in for contact tracing.
Collecting data on office space use is also helpful for companies as they figure out how to restructure their offices for post-pandemic working styles.
3. $10,000 in bitcoin to move to Arkansas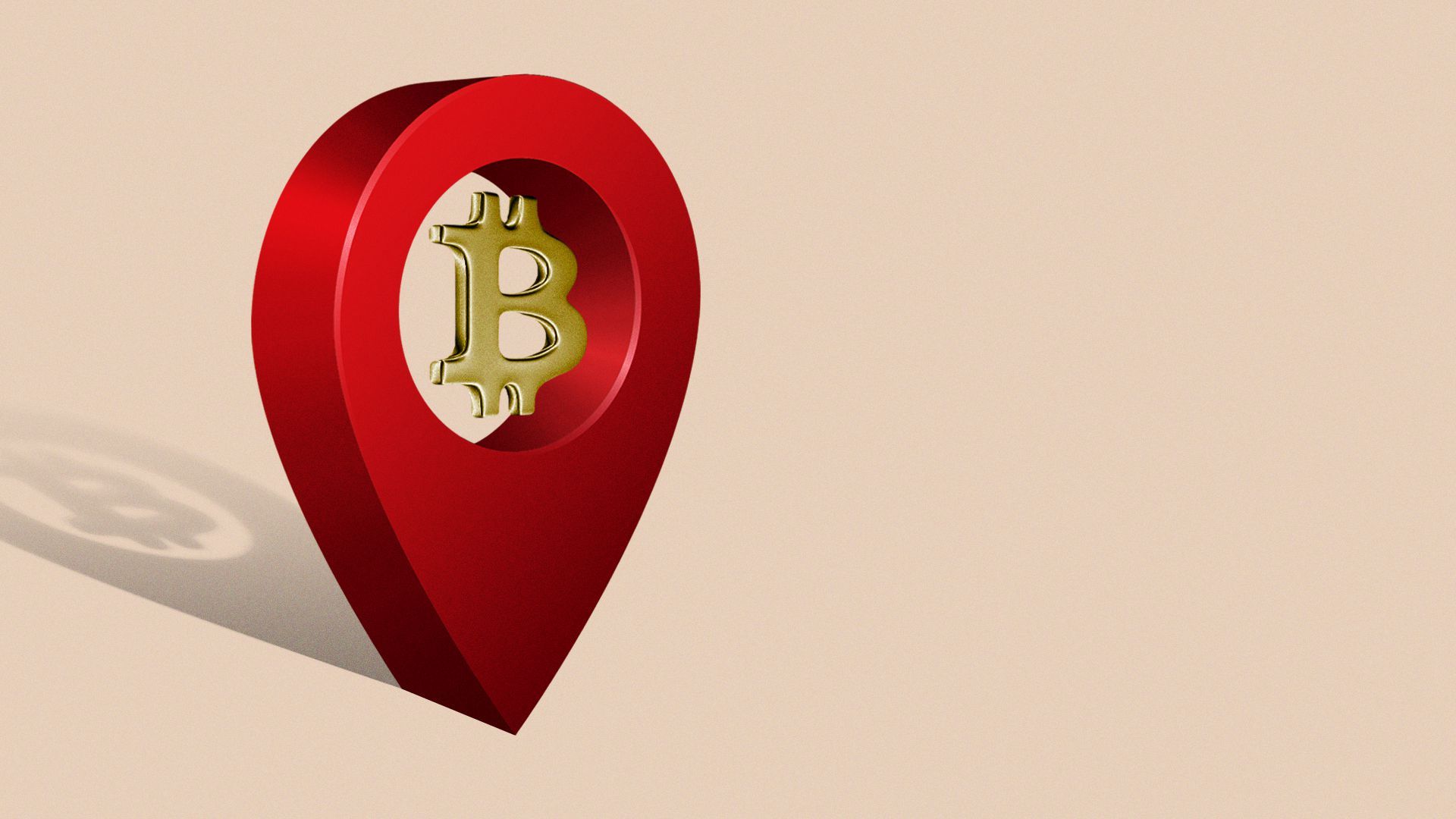 The Northwest Arkansas Council wants to give people $10,000 in bitcoin to move to that part of the state and work in tech.
Why it matters: Northwest Arkansas (NWA) will need to fill an estimated 7,500 tech jobs in the next 10 years, Axios' Alex Golden writes.
While many of the jobs can be filled with people trained in the region, companies still have to hire from outside NWA to meet the demand.
What's happening: The council is offering newcomers $10,000 in bitcoin and either a bicycle or a free membership to NWA cultural hubs like Crystal Bridges, Walton Arts Center, TheatreSquared or The Momentary.
Details: The offer is mostly intended for those focused on blockchain-related technologies.
Between the lines: With more people working from home or changing jobs during the pandemic, incentives like these have the potential to scoop up remote tech workers from other cities.
4. Smart tech will keep valuables safe in your vehicle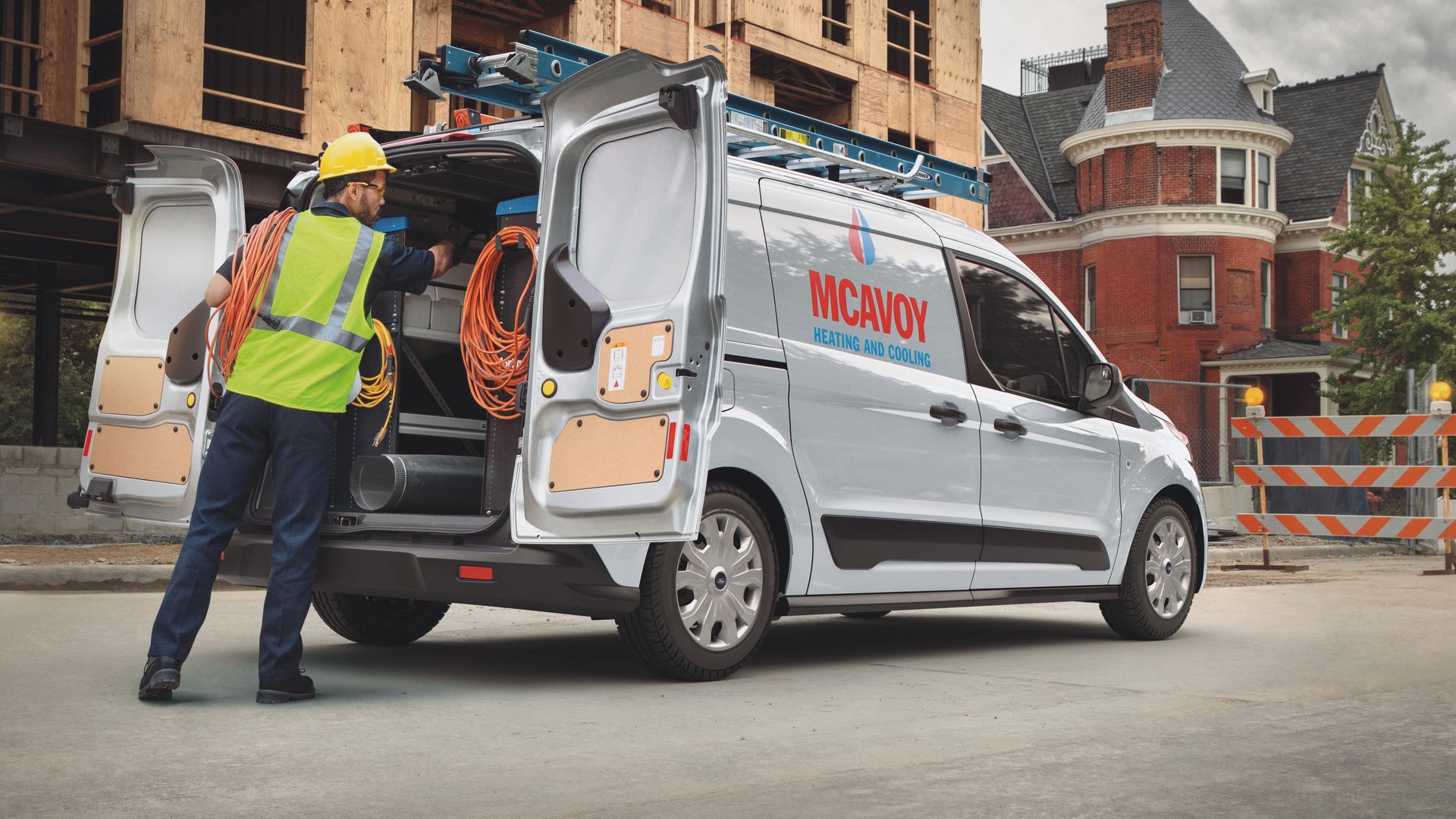 Ford and security firm ADT are forming a new company to develop vehicle security technology designed to prevent thieves from stealing valuables out of your car, truck or van, Joann writes.
The new venture, called Canopy, will use AI-based security systems and cameras to help people keep a closer eye on their vehicles and the property they carry inside them.
Why it matters: The FBI estimates more than $7.4 billion was lost to vehicle theft and stolen work and recreational equipment in 2020.
Driving the news: The companies are investing $105 million in Canopy, with Ford owning 60%.
The first product, available in 2023 in the U.S. and the U.K., will be a multi-sensor accessory that can be installed in any vehicle and connect to owners' smartphone with an app.
Later, Canopy will introduce systems that can be integrated into the design of Ford vehicles.
How it works: The initial system will have a camera that can be mounted in either a van's cargo area or on a pickup facing the bed and will make use of existing sensors, too, including acoustic sensors, onboard cameras, radar, LTE and GPS.
The system will trigger an alert if it detects criminal activity, like the sound of breaking glass, or someone checking to see if the vehicle is locked.
Canopy says the AI will be able to distinguish between true threats and benign acts — like a cat jumping into a pickup bed or construction noise near a vehicle.
5. Now you can live anywhere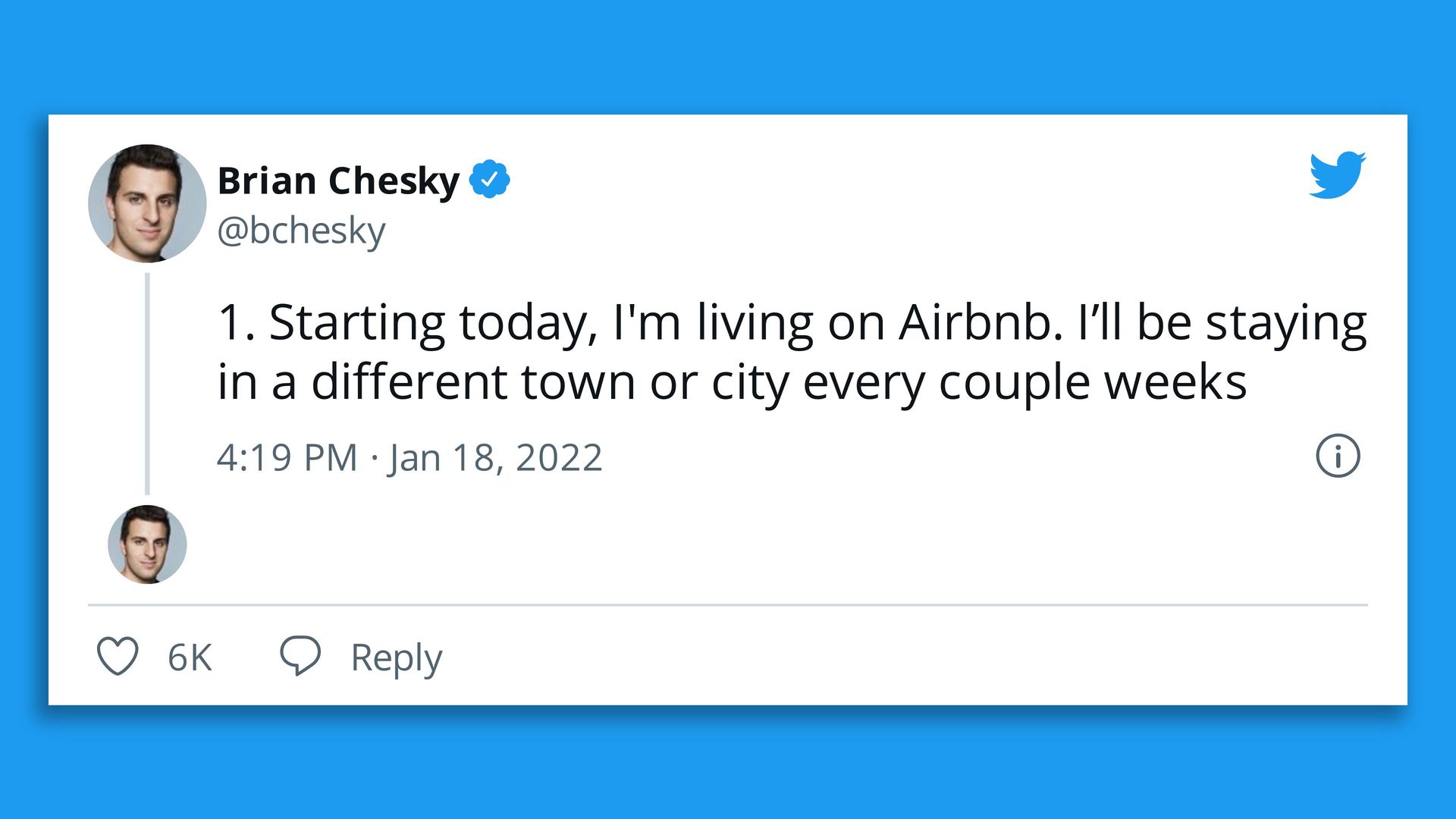 The CEO of Airbnb announced on Twitter that he will be one of his own best customers.
In a long series of tweets, Brian Chesky explained that he'll be moving from place to place in the weeks ahead.
The stunt, while obviously promotional, is meant to illustrate how remote work has untethered many people from the office — and how that will reshape where and how people live.
What's happening: While Chesky is based in San Francisco — and says he'll be returning there often — he's living in Atlanta this week, and "for now my home will be an Airbnb somewhere."
"Why am I doing this? I think the pandemic has created the biggest change to travel since the advent of commercial flying."
"For the first time, millions of people can now live anywhere."
Details: Chesky says that from July to September, "1 in 5 nights booked on Airbnb were for stays of a month or longer, and nearly half of nights booked were for stays of a week or longer."
"In 2022, I think the biggest trend in travel will be people spreading out to thousands of towns and cities, staying for weeks, months, or even entire seasons at a time," he predicts.
What's next: In Chesky's view, "More people will start living abroad, others will travel for the entire summer, and some will even give up their leases and become digital nomads."
"Cities and countries will compete to attract these remote workers, and it will lead to a redistribution of where people travel and live."
Was this email forwarded to you? Get your daily dose of What's Next magic by signing up for our free newsletter here.