Axios What's Next
July 05, 2022
How'd your travel plans go this weekend? Let us know at [email protected].
Today's Smart Brevity count: 1,145 words, a 4½-minute read.
1 big thing: Back to the skies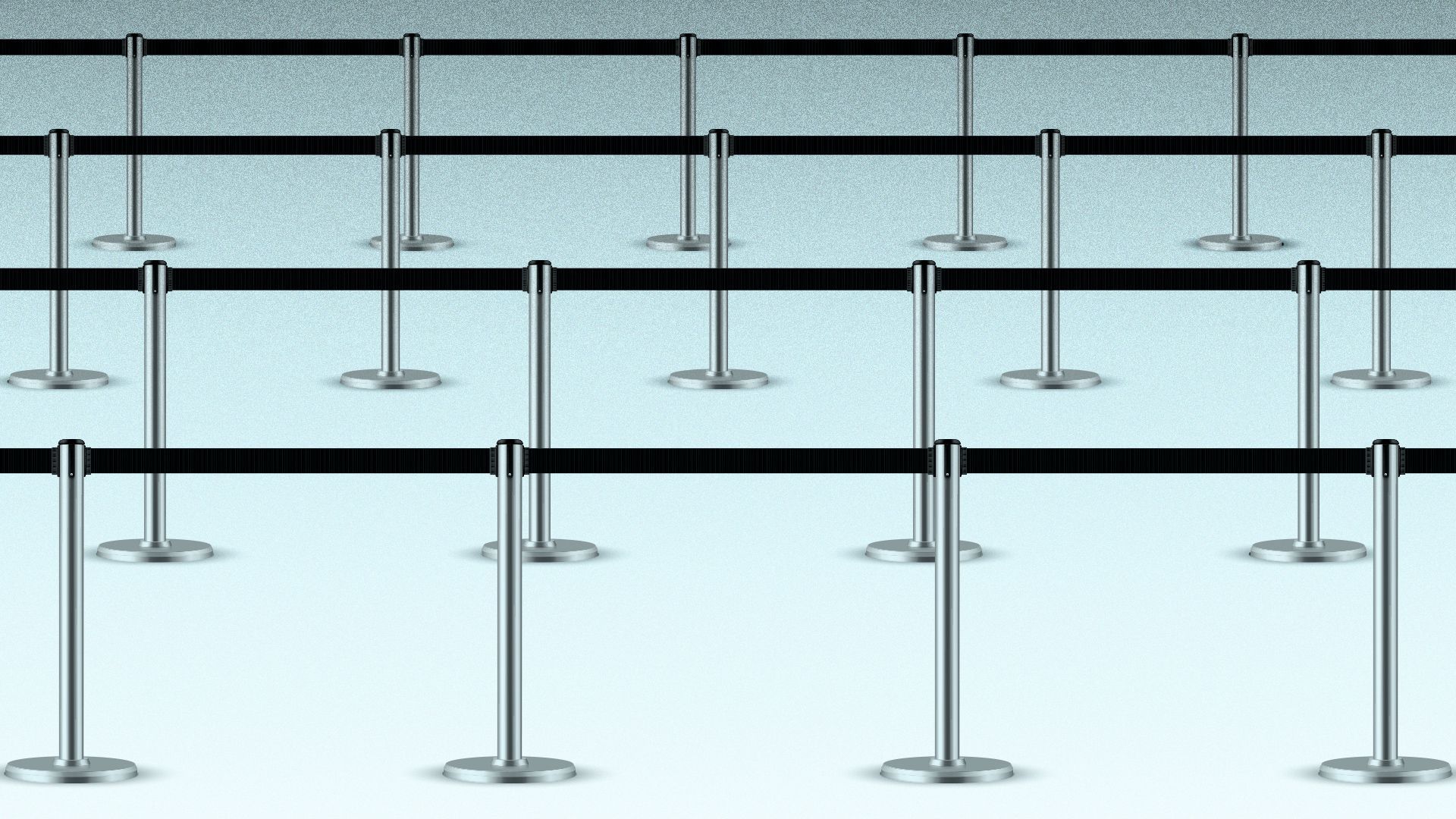 A pandemic-era record number of people took to the skies over the Fourth of July weekend in the U.S. despite predictions of a hellish few days for air travel, Alex Fitzpatrick reports.
Nearly 2.5 million people passed through U.S. airport security checkpoints Friday, the most since February 2020.
Another 2.2 million were screened Saturday and 2.1 million on Sunday.
Why it matters: The air travel system has been struggling with staffing shortages and other issues, making the past few days a big test for airlines, airports and the Federal Aviation Administration.
By the numbers: 26.9% of U.S.-based carriers' arrivals were delayed Friday, per FlightAware, with an average delay of 51 minutes. Another 464 flights were canceled.
Of major U.S. airlines, JetBlue had the highest delay rate, at 42.7% of its planned Friday flights. Southwest Airlines had 33.8%, while United Airlines and American Airlines both had around 30%.
Delta Air Lines and American had the highest number of cancellations, at 117 and 113, respectively. That was only around 4% of their total planned flights, however.
Yes, but: Airlines struggled on busy holiday weekends even before the pandemic: Daily delay rates hovered around 20% on the Fourth of July weekend in 2019.
And generally good weather across the U.S. helped prevent major messes this July 4 weekend.
The backstory: Some airlines took extraordinary measures to manage demand. Delta, for instance, issued an unusual waiver that made it easier for people to rebook their July 4 travel to less busy days.
American, meanwhile, appears to have dodged a potentially catastrophic bullet: A system error led to pilot and crew staffing shortages for thousands of planned July flights, though the airline says it fixed the problem with minimal schedule disruption.
Some U.S. lawmakers, including Vermont Sen. Bernie Sanders, are calling on Transportation Secretary Pete Buttigieg to penalize airlines for delays and cancellations.
Airline execs, including Delta CEO Ed Bastian, are in part blaming the FAA, arguing that an air traffic controller shortage is contributing to the ongoing problems.
But there's only so much the Feds can do here. Buttigieg can't unilaterally force people to work for the airlines and airports to solve staffing shortages, and he can't stop bad weather from causing cascading delays and cancellations across the air travel network.
He can, however, put his consultant hat back on and offer tips for frustrated flyers.
Be smart: Airports and airlines are also struggling in Europe, Australia and Canada due to staffing issues and worker strikes.
Plus, the airlines' staffing shortages predate the pandemic. Here's a story I did on the pilot shortage back in 2016.
💬 Alex's thought bubble: Lawmakers missed a once-in-a-lifetime opportunity to reform air travel when they bailed out carriers earlier in the pandemic without incentivizing better on-time performance.
2. Abortion's next battleground: The web
Conservative activists are aiming to limit or ban online information sharing about abortion, Axios' Ashley Gold reports.
Why it matters: Those seeking to share information online about abortion will be in the crosshairs of restrictive state laws and changing social media policies.
What's happening: In the wake of the Supreme Court's abortion ruling, tech platforms are struggling to moderate content and misinformation around the topic.
Confusion reigns around what can and can't be said about abortion in different online spaces.
Motherboard reported that Facebook was "removing the posts of users who share status updates that say abortion pills can be mailed and in some cases temporarily banning those users."
Meta, whose policies prohibit people from purchasing and selling "non-medical drugs, pharmaceutical drugs and marijuana" on the platform, said some posts were incorrectly removed.
Shout Your Abortion, a campaign that promotes abortion access and education, posted this week that Instagram was putting "sensitive material" warnings on posts mentioning abortion, abortion pills or criticizing the Supreme Court's decision. (Instagram says it's looking into sensitivity labels being incorrectly used.)
What they're saying: "We are worried about censorship, we have been censored by social media sites already," Elisa Wells, co-director of Plan C, a website with information about medication abortion, told Axios.
State of play: Beyond social media platforms' crackdown, conservative legislatures may pass laws criminalizing online speech about abortion on websites and internet services.
Be smart: Such laws could violate the First Amendment and Section 230 of the Communications Decency Act, which largely shields websites from liability for what their users post.
3. The big shift
Americans flocked to the West and Sun Belt during the pandemic, based on new census figures mapped above.
Why it matters: This race to the Rockies and Southwest in our work-from-anywhere world signals emerging powers in tech, business, politics, philanthropy — every dimension of life.
Two other accelerating trends detailed by the U.S. Census Bureau:
America is getting older. Since 2000, the national median age has grown by 3.4 years, to 38.8 years. Only one state, Maine, became slightly younger.
America is getting more diverse. Every race and origin group grew from July 2020 to July 2021 — except the white population, which fell 0.03%.
4. Engage the bubble shield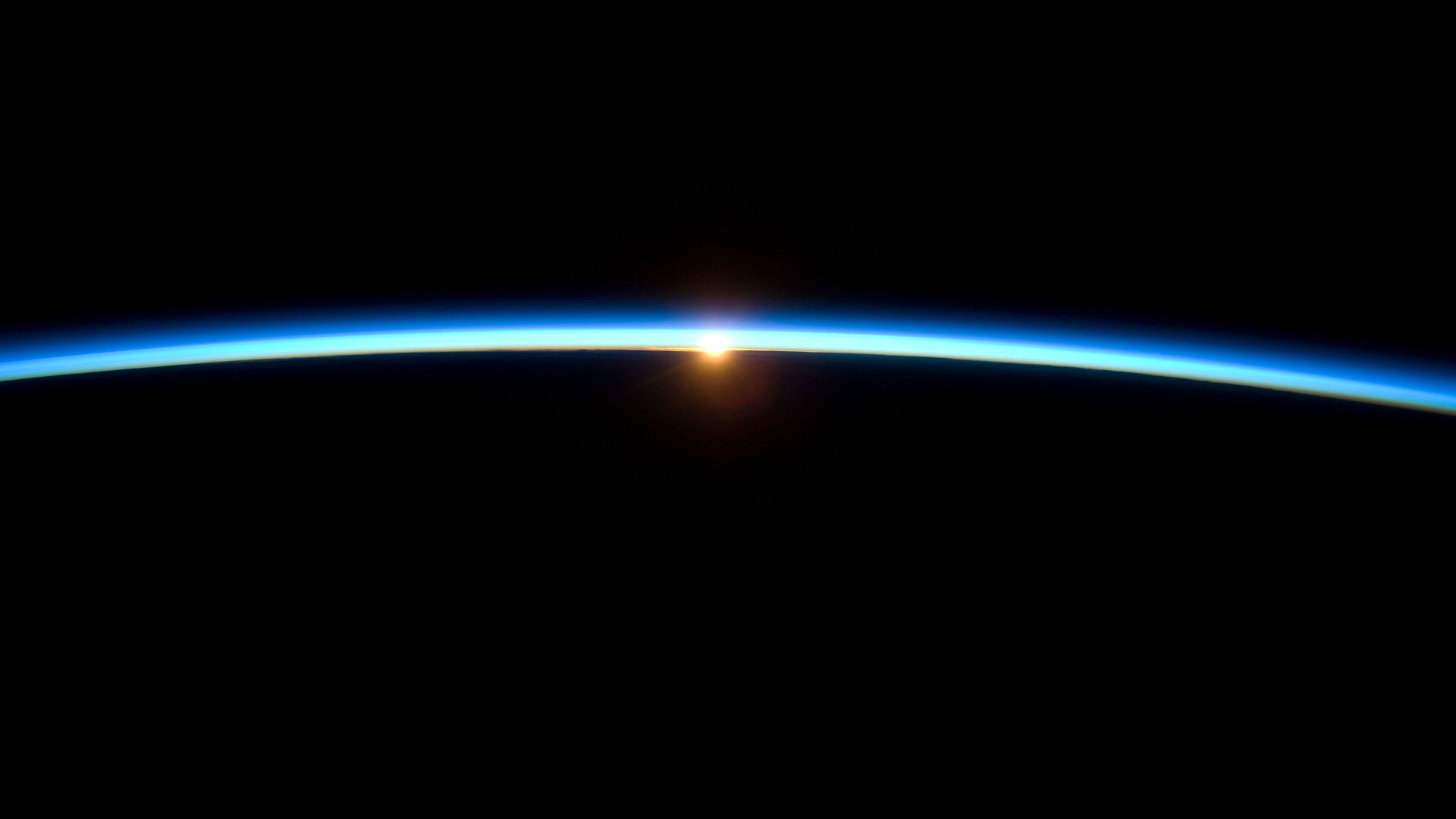 Here's a strange one: Massachusetts Institute of Technology researchers have proposed using a giant shield of "space bubbles" to curb climate change, Alex reports.
Why it matters: As more obviously feasible efforts to cool the planet hit roadblock after roadblock, pie-in-the-sky ideas like these get just a little more compelling.
How it works: The team suggests building a Brazil-sized shield of thin-film bubbles that would essentially work as a giant space umbrella, blocking out some inbound solar radiation.
The (very) hypothetical shield would sit at a Lagrange point — a spot between the Earth and Sun where the gravitational forces of both bodies keep objects placed there more or less stationary.
The recently launched James Webb Space Telescope sits at such a point (but also needs to fire thrusters to adjust itself every now and again).
What they're saying: "If we deflect 1.8% of incident solar radiation before it hits our planet, we could fully reverse today's global warming," reads the team's site explaining the idea.
Yes, but: I mean, come on.
5. 🎮 What we're playing: Portal 1+2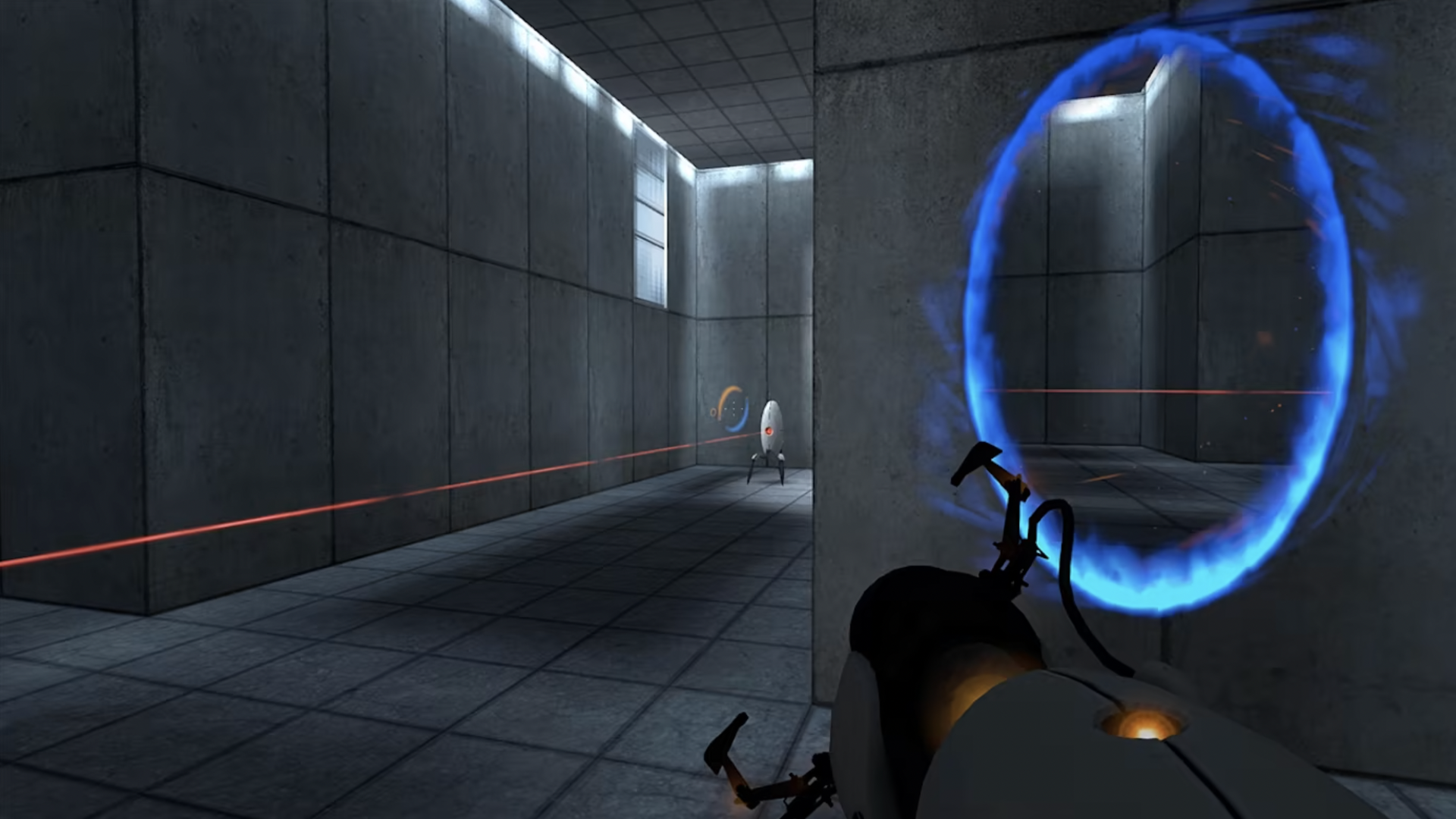 Alex here, with a video game recommendation: If you have a Nintendo Switch, check out the Portal Companion Collection, which includes ports of Portal and Portal 2.
They're some of the most creative games ever made. Players form interconnected blue-and-orange portals to solve geospatial physics puzzles.
And the writing is chock-full of delightfully dark humor.
Both are high up on my all-timer list, and it's been a ton of fun revisiting these classics on Nintendo's handheld console, where they feel right at home.
They're not traditional shooters, so don't worry if you're not a longtime Call of Duty vet — they reward planning and critical thinking over quick reaction time and accuracy.
Are you playing anything fun these days? Share your recs with us at [email protected]
Was this email forwarded to you? Get your daily dose of What's Next magic by signing up here for our free newsletter.