June 16, 2022
Alex here. I speak from recent experience when I say that hunting for a new job can be a slog — but at least one part of it may be getting a little easier, as you'll see in today's first story.
Join Axios' Russell Contreras, Delano Massey and Aja Whitaker-Moore tomorrow at 12:30 pm ET for a virtual event exploring Juneteenth's call to action and the significance of African American culture and contributions to the heritage of the nation today. Guests include Houston Mayor Sylvester Turner, Princeton University professor Eddie S. Glaude Jr. and BET chief executive officer Scott Mills. Register here.
Today's Smart Brevity count: 1,098 words — a 4-minute read.
1 big thing: Pay transparency comes to job listings
Actual salary-range numbers are increasingly showing up in companies' job postings, Alex Fitzpatrick reports.
Why it matters: Applying for a job with no real idea of the kind of money you might be making could soon become a headache of the past.
Driving the news: Microsoft last week quietly became one of the biggest and most influential U.S. employers to commit to publicly sharing salary ranges for open roles, a move that will likely set the tone for other companies.
The number of LinkedIn job openings with salary data was up 44% year over year in April, the company says, with pay info showing up in 25%-30% of U.S. listings.
Posting salary minimums and maximums is a worker-friendly decision that will make it easier to job hunt and reduce gender and racial inequities, experts say.
The big picture: A handful of U.S. states and cities — including Microsoft's home state of Washington, as well as New York City and Colorado — have recently passed laws requiring employers to disclose salary ranges in job descriptions.
In our new, remote-friendly world, local rules like these can have an outsize impact as national and international companies seek to simplify their compliance efforts.
"Companies are realizing they have to think about this more broadly," says Gartner research director Jamie Kohn. "And the more they have remote workers, the less possible it is to shift this strategy by geography."
For workers, this new salary transparency is pretty much all upside.
It means you won't spend time applying for jobs with salaries that wind up way under or over your expectations.
It will help women, people of color and other historically marginalized groups better understand the value of their labor and push for equal wages — both when applying for jobs and while at their current companies, thanks to the leverage provided by real-time market data.
Yes, but: Some companies may simply avoid hiring in jurisdictions with stricter salary transparency rules.
Employers need to be thoughtful about their approach. If they post a listing with a salary range above what somebody currently performing a similar role is paid, that's a recipe for trouble.
"I had a manager tell me recently that pay transparency sounds great," says Kohn. "'But now I have this wonderful employee who is probably going to leave because they've realized that they consistently get strong performance reviews and make the bottom of that salary range.'"
Microsoft's move is the latest in the tech giant's efforts to get ahead of competitors on labor issues.
What's next: Other companies will likely follow Microsoft, says Erin Grau, co-founder of future-of-work site Charter — especially as new transparency laws come into effect nationwide.
2. One lead Tesla doesn't want
Teslas using their Autopilot advanced driver-assist function have been involved in more than 270 crashes in the U.S. since last June, the National Highway Traffic Safety Administration reported on Wednesday.
Why it matters: That's nearly 70% of the 392 total crashes over roughly a year involving vehicles using an advanced driver assistance system, Axios' Ivana Saric writes.
The big picture: The vehicles included in the dataset were shown to have deployed driver assistance technologies at least 30 seconds before they crashed, per NHTSA.
Behind Tesla, Honda saw the second-highest number of crashes involving advanced driver-assistance systems, with 90.
Alex's thought bubble: Tesla may be leading in part because it was early to market with advanced driver-assist features, meaning it has lots of cars on the road with such tech.
What they're saying: In a follow-up statement, National Transportation Safety Board chair Jennifer Homendy called the NHTSA release a "'fruit bowl' of data with a lot of caveats."
"For example, Tesla collects a huge amount of high-quality data, which may mean they're overrepresented in NHTSA's release," Homendy said.
3. Putting a ceiling on airplane emissions
The Federal Aviation Administration on Wednesday proposed a new rule meant to cut aircraft emissions, Axios' Andrew Freedman reports.
Why it matters: Aviation is a rapidly growing source of greenhouse emissions.
Zoom in: The proposed rule would impose efficiency requirements as of 2028 for many kinds of aircraft not yet certified.
The rule would not apply to planes already in service.
Commercial aircraft such as the upcoming Boeing 777-X and future versions of the 787 Dreamliner would come under this rule, the FAA said, along with certain business jets and commuter aircraft.
These types of aircraft are responsible for an estimated 10% of domestic transportation emissions.
Alex's thought bubble: Good stuff, but airlines fly a lot of older planes that would not be affected by this rule — as of 2018, the major carriers' average airplane was 13.3 years old.
4. Tired: 'See and avoid.' Wired: 'Hear and avoid'
Drone delivery startup Zipline has developed a new collision avoidance system that could help it ramp up U.S. operations, founder and CEO Keller Rinaudo tells Axios' Alex Golden.
Why it matters: Safely integrating delivery drones into the complex national air system is one of the biggest challenges facing Zipline and its rivals.
How it works: Microphones on Zipline's drones listen for other aircraft within a 2-mile radius.
If they hear one, the drone will change course.
Rinaudo says it's "the core piece of technology that has been lacking to finally fully integrate autonomous aircraft into the busiest commercial airspaces in the world."
State of play: Walmart has been piloting a Zipline-based drone delivery service in Arkansas, but it's limited to daytime operations in a small area.
This new tech could pave the way to expanding that program, if regulators go along.
Other companies are experimenting with LiDAR and other avoidance technologies.
What's next: Zipline is awaiting a final thumbs-up from the Federal Aviation Administration that would give it the widest regulatory approval of any U.S.-based drone delivery service, Rinaudo says.
5. 📸 🐓 One fun thing: Chicken cam!
Photographer Noah Kalina and technologist Jacob Bijani recently teamed up to build a camera trap for Kalina's chickens.
How it works: They're using a Canon dSLR, a flash, a Raspberry Pi computer board and a motion trigger.
"Whenever a chicken passes in front of the motion sensor, the Pi snaps a photo on the camera, which in turn fires the speed flash," reads the project page.
"Once the photo is taken, the Pi downloads the photo from the camera's SD card and uploads it to our website."
Other neighborhood animals sometimes show up too: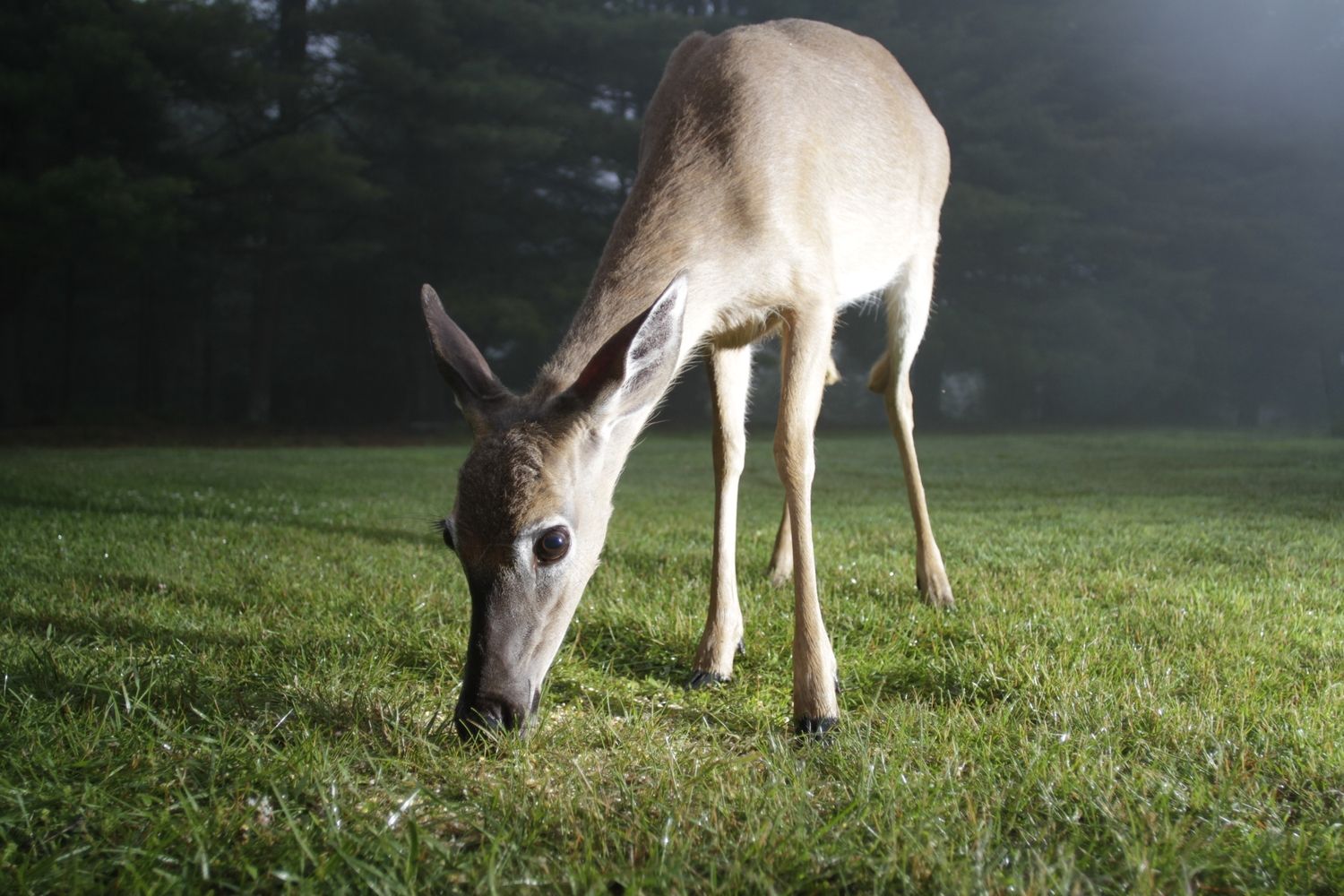 And yes — these are technically chicken selfies, Kalina says.
Was this email forwarded to you? Get your daily dose of What's Next magic by signing up for our free newsletter here.