Axios What's Next
July 01, 2022
Looking forward to fireworks this July 4th? You might be in for a different kind of airborne spectacle this year, Jennifer reports today.
Today's Smart Brevity count: 1,036 words, a 4-minute read.
1 big thing: Fireworks are out, drones are in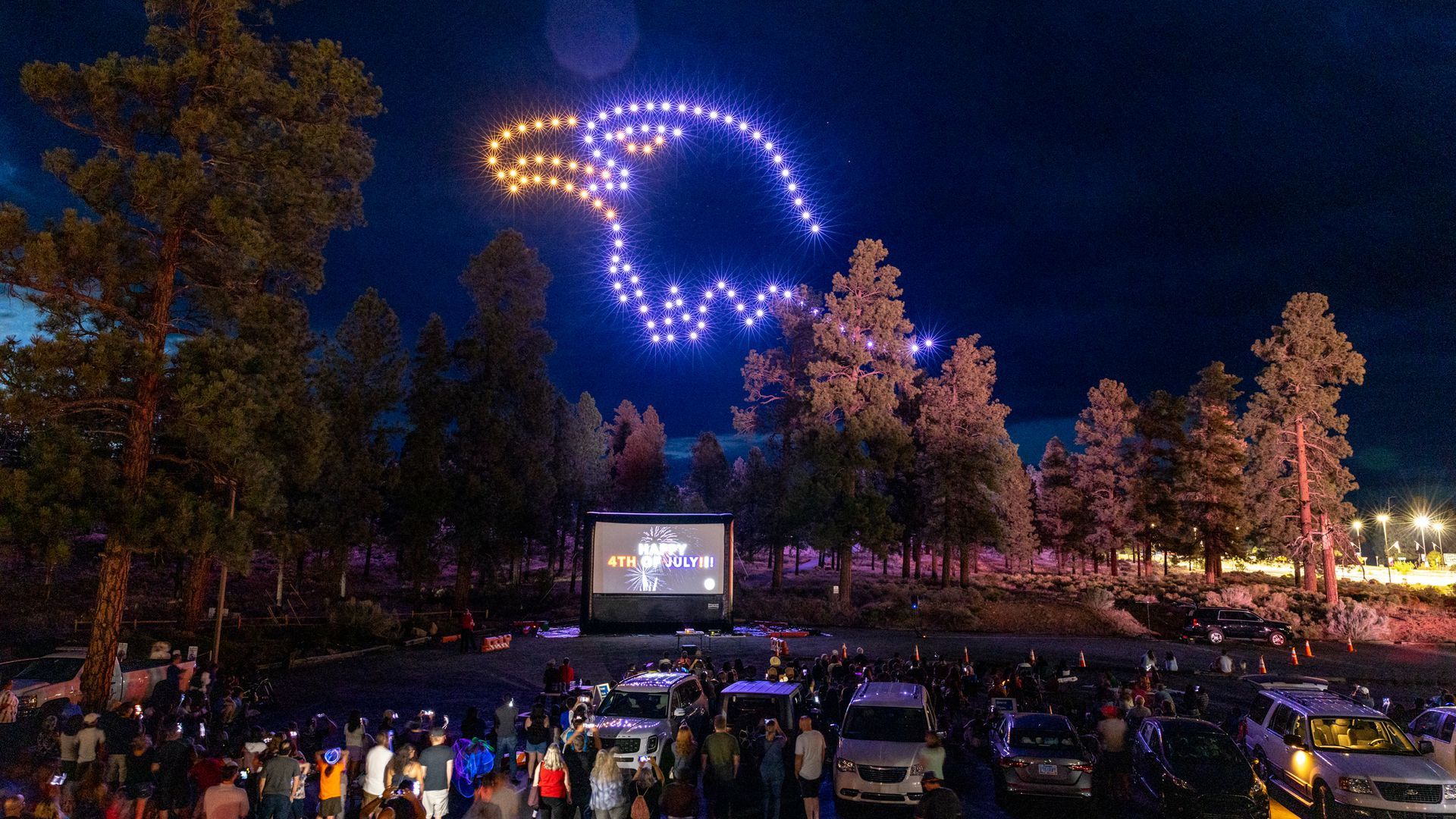 Colorfully lit drones will be flying in patriotic formations over towns across the U.S. this July 4th as a newfangled alternative to fireworks, Jennifer A. Kingson reports — particularly in the bone-dry West, where sparks can cause catastrophic wildfires.
Why it matters: Finally, there's an appealing alternative to traditional pyrotechnics, which critics have been hating for years (due to noise, pollution, injuries, and environmental harm).
Driving the news: As communities ban fireworks because of drought, a small but growing number are turning to nighttime drone shows instead.
Demand is so high that drone light show companies say they're completely booked — and have been for months, leaving lots of late-to-the-table municipalities out of luck this year.
"We've fielded hundreds of requests that we unfortunately can't take," said Graham Hill, founder and CEO of Hireuavpro.com, which makes shows of 10-12 minutes using anywhere from 100 drones ("the entry-level") to 500.
Among the places switching to drones this year: Galveston, Texas; North Lake Tahoe, Calif.; Imperial Beach, Calif.; and Lakewood, Colo.
While drones are more expensive than fireworks — typically starting at $25,000 compared to as little as $2,000 for a small-town fireworks show — they're billed as safer, cleaner, and more customizable.
For July 4th, shows feature traditional iconography: Drones might fly into the shape of the Statue of Liberty, Old Glory, and the Liberty Bell.
They can even simulate a fireworks display.
"What people can expect is 10 different formations that are all going to be animated, that can all light up and come together," says Hill.
"We've done Tetris boards in the sky, and Super Mario in the sky," he said. The effect is "like a big Lite-Brite — a lot of different light pixels coming around and moving into formation."
The big picture: The shift away from fireworks is worldwide: India and China —widely billed as the birthplace of fireworks — are also cracking down on their use. Shanghai's 2020 New Year's celebration included a 2,000-drone display.
The bottom line: Thanks in part to climate change, safety concerns have vaulted to the top of the list of problems with fireworks — virtually ensuring that drone shows will become a modern July 4th tradition.
2. Most workers still won't talk pay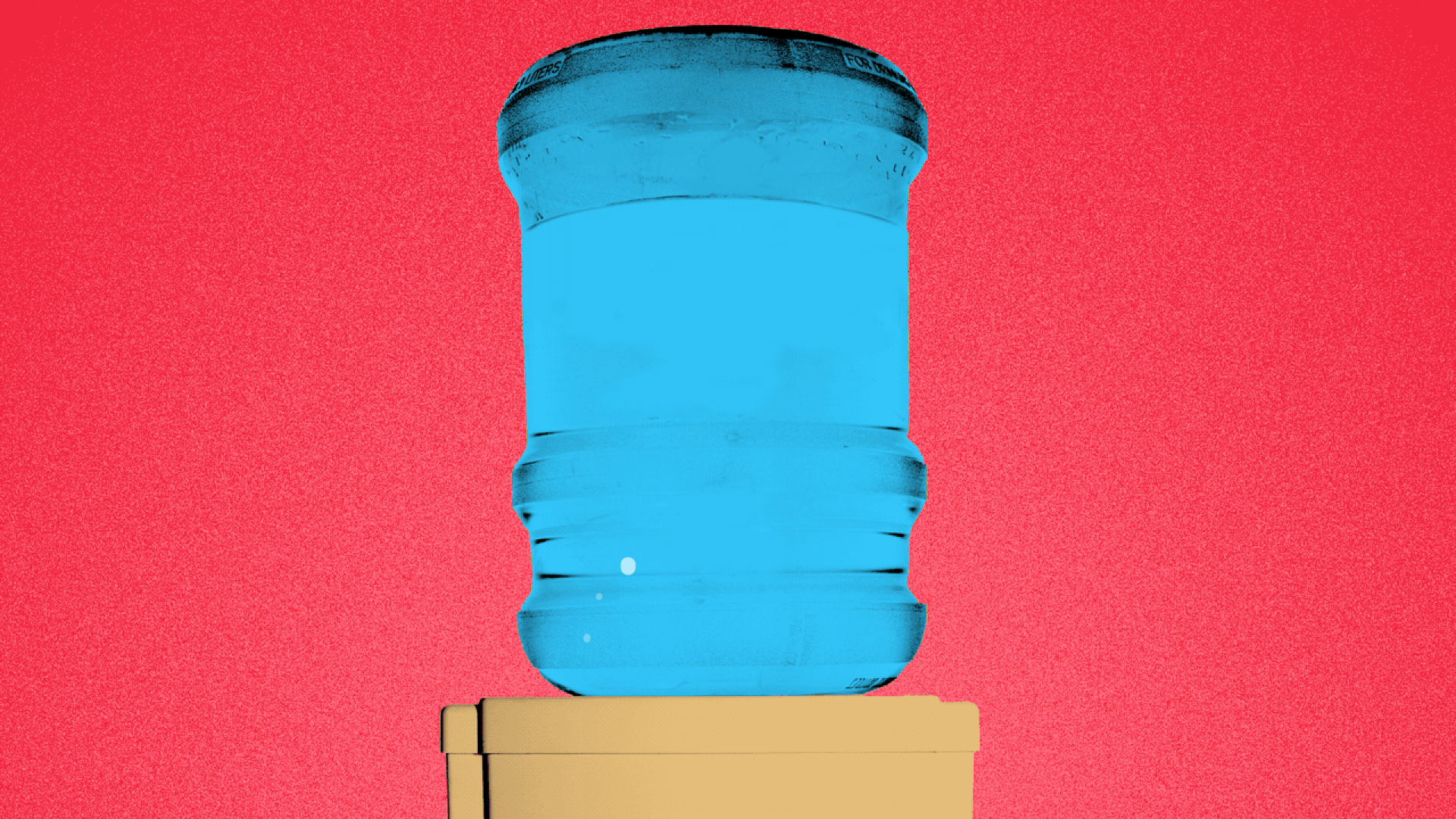 Only a handful of workers are willing to tell their colleagues what they earn, per new LinkedIn data, Alex Fitzpatrick reports.
Why it matters: Worker advocates say paystub-swapping can give workers more leverage during salary or raise negotiations — yet the historic taboo over "tell me yours and I'll tell you mine" is holding sway.
By the numbers: Among nearly 5,000 respondents surveyed between June 4-17, just 16% said they'd share their salary with coworkers, while 18% said they'd tell trusted peers at other companies.
17% said they'd take their pay info to the grave.
Yes, but: People have an easier time talking about salary with relatives: 56% said they'd tell family members what they make.
And 11% said they'd freely tell anyone who asks.
Alex's thought bubble: The idea that it's impolite to talk about how much money we make is a deeply held cultural belief that will take time and effort to dislodge — but the benefits are clear, especially when it comes to reducing gender and racial pay imbalances.
3. Supreme Court v. Climate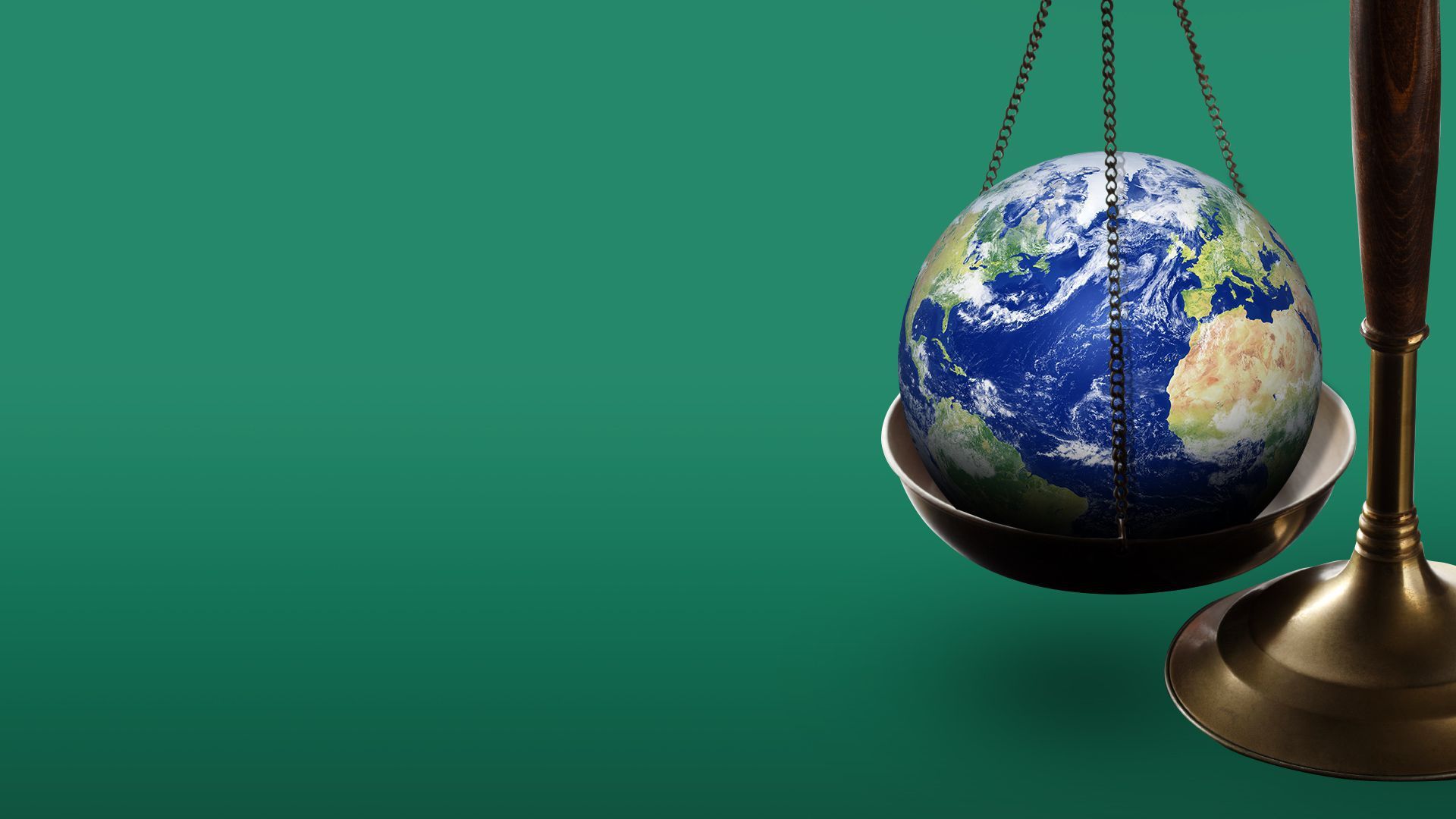 The U.S. Supreme Court yesterday imposed major constraints on the EPA's authority to limit carbon emissions from power plants, Axios' Ben Geman and Andrew Freedman report.
Why it matters: The 6-3 ruling will likely make it harder for the Biden administration to meet its climate targets — and may tie the hands of future administrations looking to take aggressive action on climate change.
Driving the news: The court said the EPA lacks wide latitude under the Clean Air Act to force changes in the U.S. power mix that speed movement toward zero-carbon tech.
Instead, the court ruled that the agency should regulate emissions at the power plant level, rather than essentially setting up a national system that the majority opinion noted Congress has repeatedly failed to authorize.
The big picture: The new limits on executive power come as President Biden's huge clean energy investment package has stalled in Congress.
4. When you wish upon a ship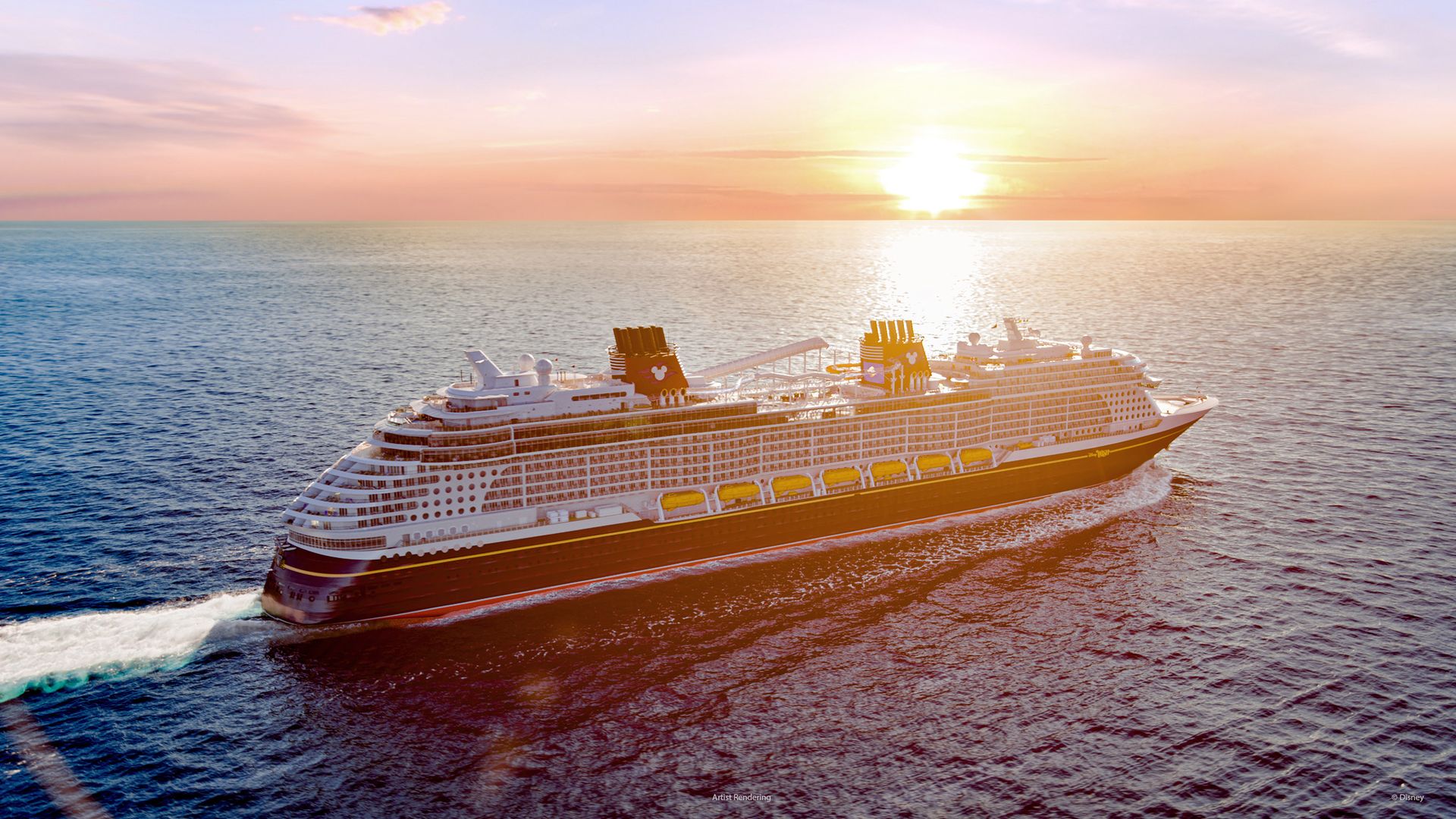 Disney's first new cruise ship in a decade features, among other things, a $5,000 Star Wars cocktail, CNBC reports.
Other, decidedly cheaper offerings include Frozen- and Marvel-themed adventure and dining experiences.
Why it matters: The Mouse House's new boat, Wish, is a big bet on the future of the cruise industry, which was shuttered for months during the height of the pandemic and now faces challenges such as high fuel costs.
The details: The 144,000-ton ship has room for 4,000 passengers, and cruises start at $1,750 for two guests and three nights.
Its maiden voyage will depart July 14 from Port Canaveral, Florida, to the Bahamas.
It's "unclear" what's in the Star Wars drink, per CNBC. But it's served at a bar designed as an upper-crust interstellar yacht in the movie universe, and spaceships can be seen flying by on viewport screens.
The big picture: The Wish is one of more than two dozen new cruise ships expected to debut this year as cruise companies seek to entice vacationers back to the open seas.
5. 🍻 One fun thing: Turning sewage into beer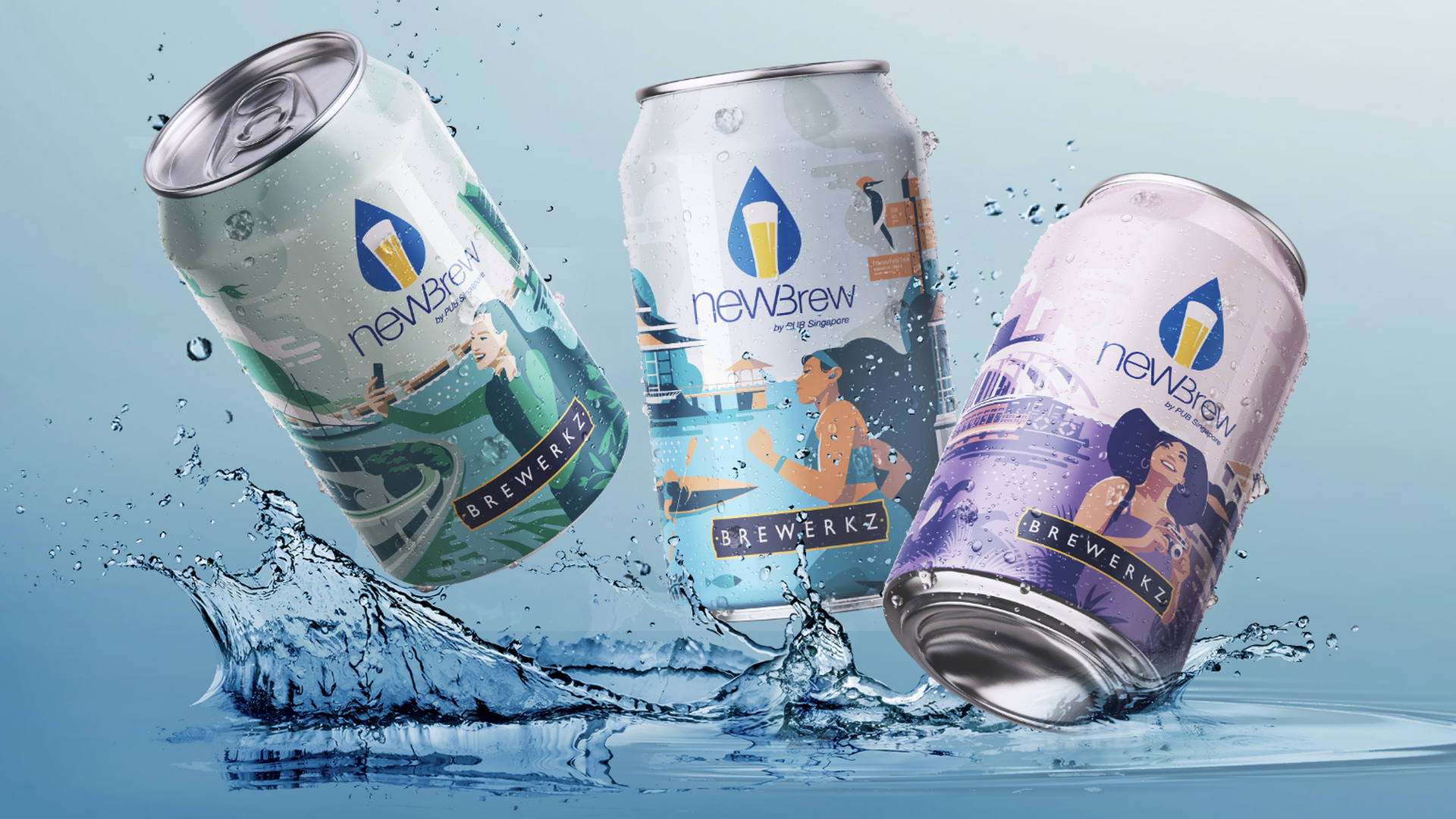 A beer brewed using recycled toilet water is all the rage in Singapore, Bloomberg reports.
The bev, called NEWBrew, is a "collaboration between the country's national water agency ... and local craft brewery Brewerkz."
Why it matters: NEWBrew is something of a PR stunt for recycled water — but it's also a glimpse into the future of what we'll be eating and drinking as water shortages become more common across the world.
How it works: Before brewing, the water is disinfected with UV light, then passed through "advanced membranes" to remove contaminant particles.
The verdict: It's a "refreshing, light-tasting ale," per Bloomberg, "perfect for Singapore's tropical climate."
And it's going quick: Brewerkz expects its first batch to sell out this month.
Alex's thought bubble: Singapour me one — I'll try (almost) anything once.
How about you? Let us know if you'd be down for a pint or two at [email protected].
Was this email forwarded to you? Get your daily dose of What's Next magic by signing up here for our free newsletter.