Axios What's Next
August 03, 2022
Ready for a cross-country electric road trip? The U.S. is taking a big step toward making that a far easier journey, Joann reports today.
Join Axios in partnership with URL Media tomorrow at 12:30 pm ET for the second event in our Hard Truths series exploring the challenges of bridging the racial homeownership gap. Guests include HUD Secretary Marcia L. Fudge, New Orleans Mayor LaToya Cantrell and National Fair Housing Alliance president and CEO Lisa Rice. Register here.
Today's Smart Brevity count: 1,149 words ... 4 1/2 minutes.
1 big thing: America's coast-to-coast EV charging future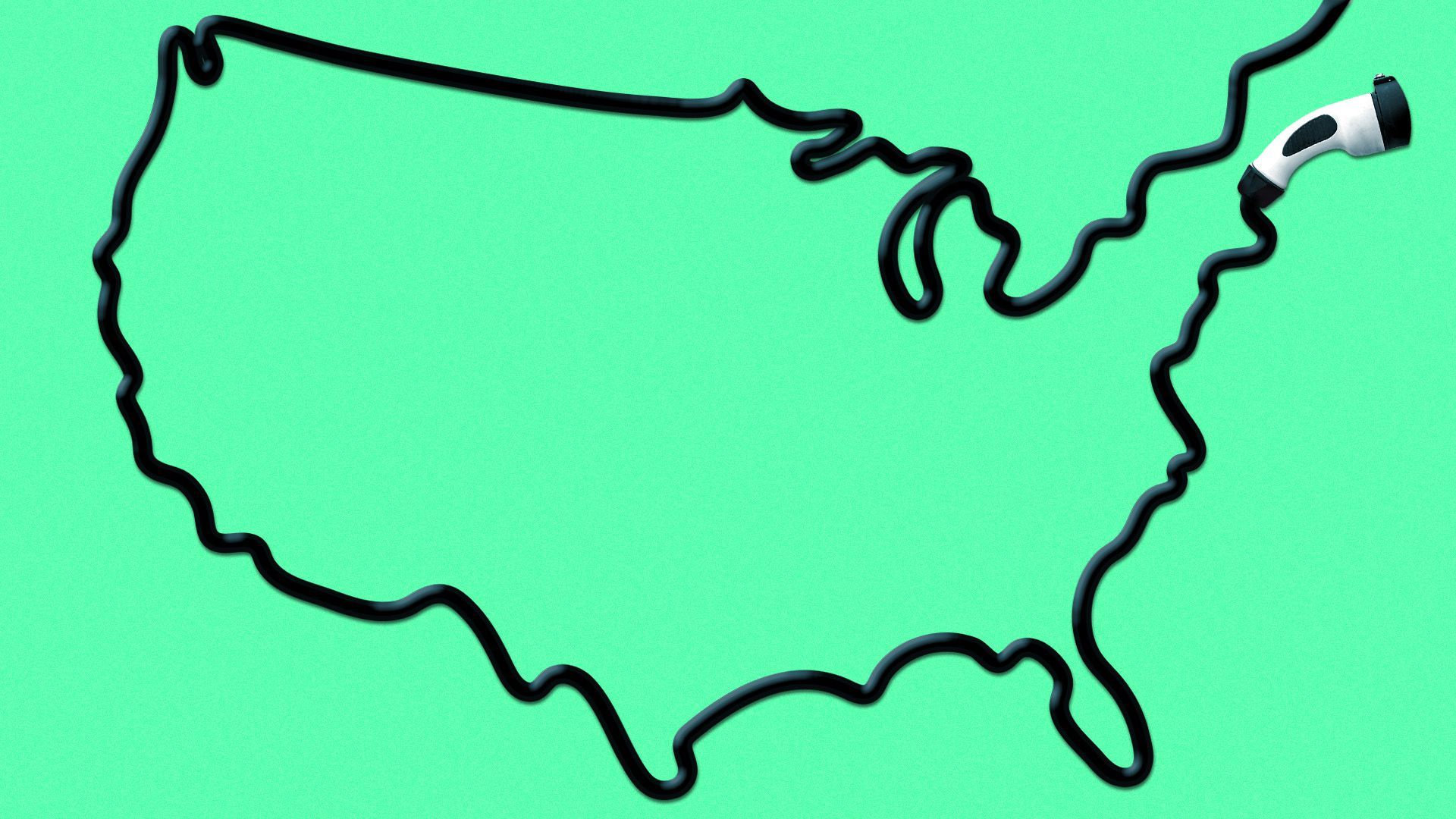 The federal government is doling out $5 billion to states to build a nationwide network of highway charging stations intended to get people to buy more electric vehicles, Joann Muller reports.
Why it matters: The taxpayer-funded charging network is a cornerstone of President Biden's ambition to electrify America's transportation sector.
The plan, which calls for installing up to 500,000 direct-current "fast chargers" along the nation's most heavily traveled highways, could boost drivers' confidence, EV advocates and policymakers say.
That's up from roughly 20,000 DC fast chargers today, which are sometimes off the beaten path.
As with most sweeping federal policies, however, state officials say the devil is in the details.
Driving the news: As of this week, all 50 states, plus Puerto Rico and the District of Columbia, have submitted plans for their share of the EV charger money, which comes by way of last year's bipartisan infrastructure bill.
Details: A lot of the nitty-gritty will be determined after regulators review public comments on proposed requirements for projects funded under the bill.
The government wants to set minimum standards to ensure the national network is user-friendly, reliable and accessible.
And it wants to make sure the chargers are interoperable — meaning they'll have similar pricing and payment systems, and they'll be able to recharge vehicles from any manufacturer.
Zoom in: The government has already established some guidelines that provide hints about what a national EV charging network might look like.
Under the guidelines, charging stations should be installed along major highways that the Federal Highway Administration has designated as "Alternative Fuel Corridors."
They should be located no more than 50 miles apart, and within one mile from interstate exits.
And they should feature DC fast chargers, providing a minimum of 150 kWh of power at a time. (Such equipment could recharge a vehicle in 20-30 minutes, versus the eight-plus hours of a typical public Level 2 charger.)
Yes, but: Some officials — particularly those in less-populated Western states — complain those federal guidelines aren't flexible enough.
Wyoming, for example, would rather install chargers on roads leading to tourist attractions, like state and national parks, rather than barren stretches of interstate highways.
What's next: Many issues still need to be resolved, including standardizing electric utility rates and clearing away permitting obstacles for charging stations.
"The benefit, now that we are deploying this nationwide system, is that we have an opportunity to tackle the more thorny issues that have plagued the EV community for a while," said Christopher Bast, director of EV infrastructure investments at the Electrification Coalition, an electric vehicle advocacy group.
2. Picturing better cities — with AI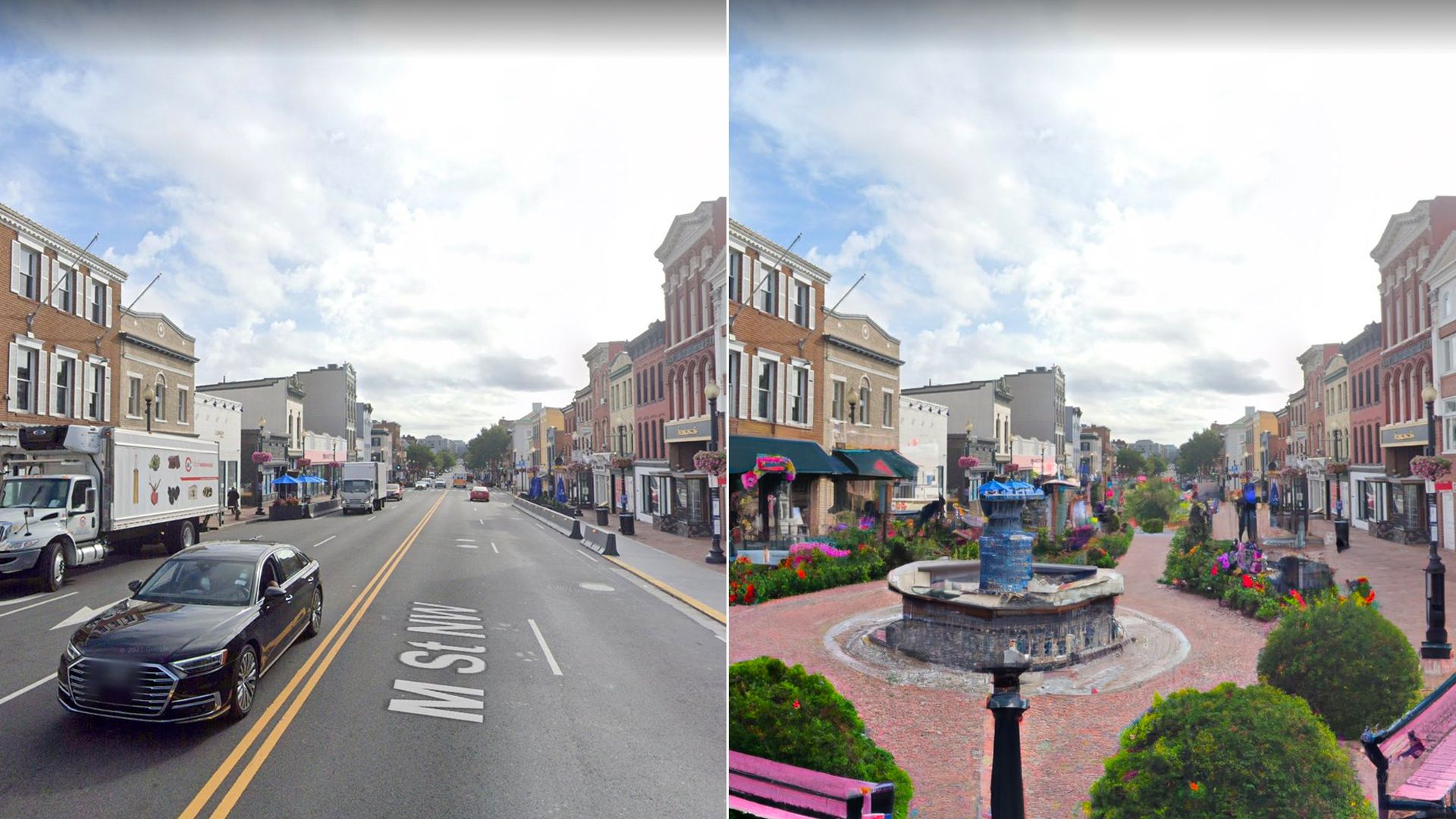 What would the busiest street in your hometown look like with fewer cars and more people, and bike lanes, and light rail? Urban planning advocate Zach Katz cannot only tell you, he can show you — using AI image generation platform DALL-E, Alex Fitzpatrick reports.
Katz, a 28-year-old artist and musician, is all the rage on urbanist Twitter, thanks to his AI-generated images that show real-world, car-dense streets in cities like New York and Boston as pedestrian and public transit utopias.
Why it matters: Images are powerful tools for imagining what's possible in urban design.
Katz's work is already being used by advocates across the country to push for the changes they want.
The details: While DALL-E is remarkably good at generating images based on users' text input, Katz says it can take 40-50 attempts and a few minutes to a few hours to render exactly what he wants in any given scene.
The big picture: "When I got access to DALL-E, just for fun, I plugged in some streets in my neighborhood in Bushwick and was blown away by how it could turn this ... normal street for cars into this lush cobblestone pedestrian promenade with ornate stone water fountains," Katz says.
"So, then I was like, well, this could have serious transformative potential for safe streets advocacy, livable streets advocacy worldwide."
What's next: Katz has around 1,000 requests to map specific streets or neighborhoods — some from transportation advocacy groups and city officials, including one Wisconsin mayor.
3. Long COVID is a workplace crisis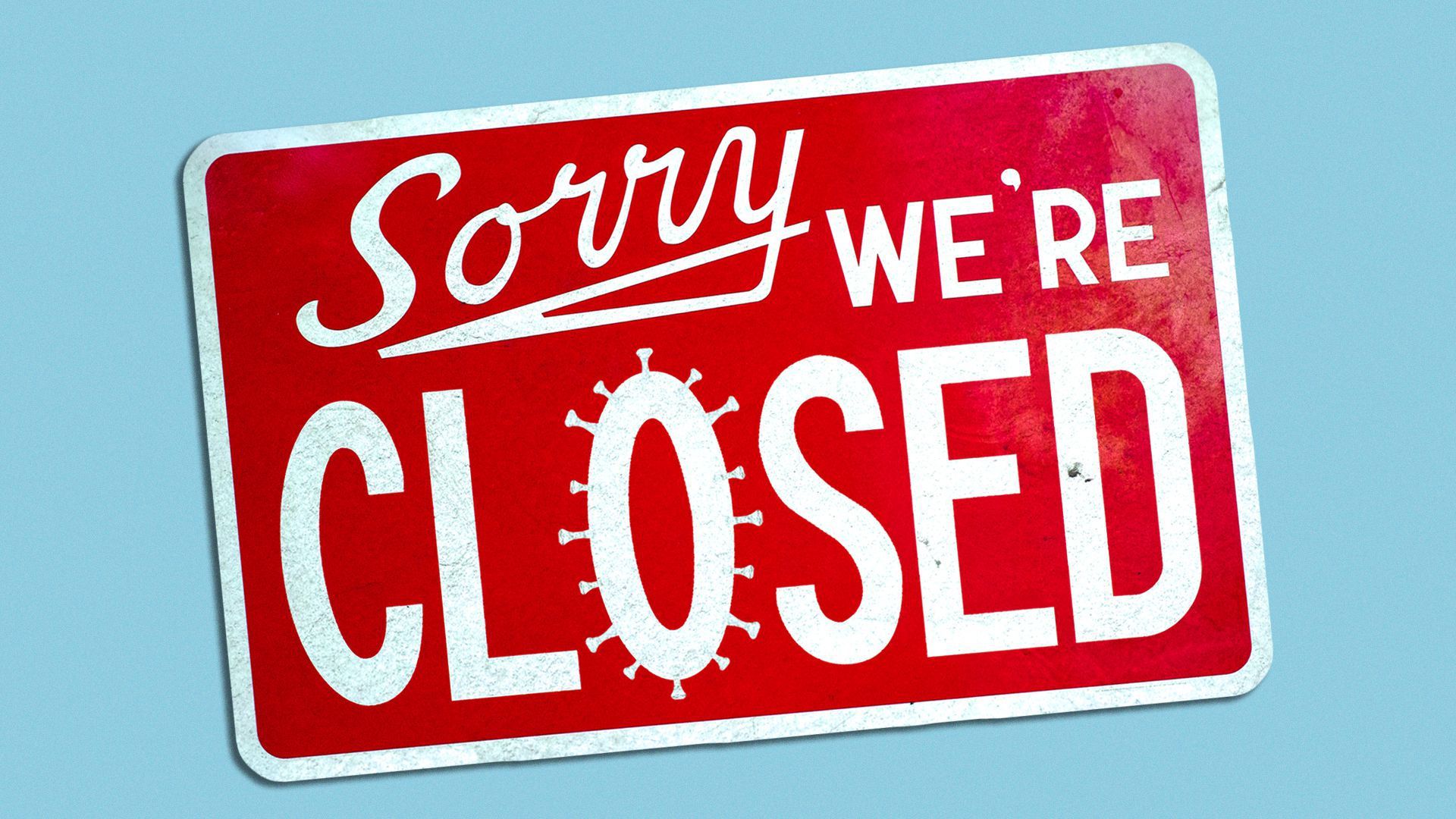 Long COVID has sidelined as many as 4 million U.S. workers, per new research cited by NPR.
Why it matters: As COVID-19 continues to spread, even more people will be left with lingering symptoms — and accommodating them is a vital future-of-work issue.
The details: "Katie Bach, a senior fellow with the Brookings Institution, drew on survey data from the Census Bureau, the Federal Reserve Bank of Minneapolis and The Lancet to come up with what she says is a conservative estimate," NPR reports.
"That is just a shocking number," Bach told NPR. "That's 2.4% of the U.S. working population."
4. Is remote work a "metaphor for decline"?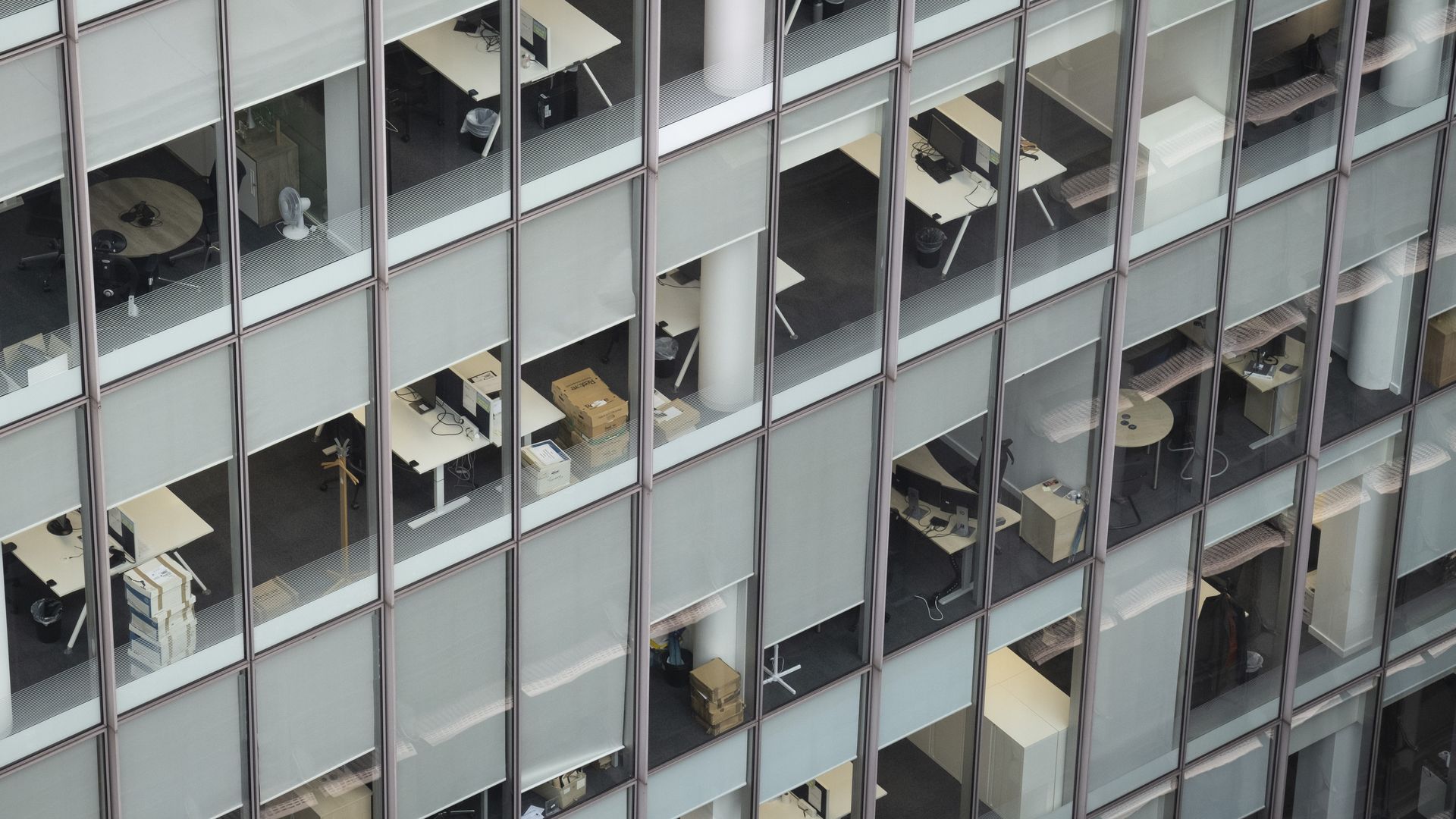 America's empty office buildings are a worrying sign for the country, conservative columnist Peggy Noonan recently argued in the Wall Street Journal.
"America invented big-scale office life. We were the envy of the world for it," she writes. "Without it there will be less bubbling creativity, less of the chance meeting in the hall and the offhand comment that results in brains sparking off brains."
Reality check: Remote work boosters criticized Noonan's take as out of touch, Axios' Emily Peck writes.
Work-from-home appears to be here to stay, and that could mean profound cultural changes.
Emily's thought bubble: Twentieth century office life was invented for mostly white men who were assumed to have a wife at home who could attend to all their needs.
That reality is largely extinct, yet the culture that sprung up around it lingers — and has held back mothers and other caregivers.
Remote work has also been great for work-work. With less time spent commuting, people have been more productive.
What do you think? Let us know at [email protected].
5. One fun thing: Bonding over PC building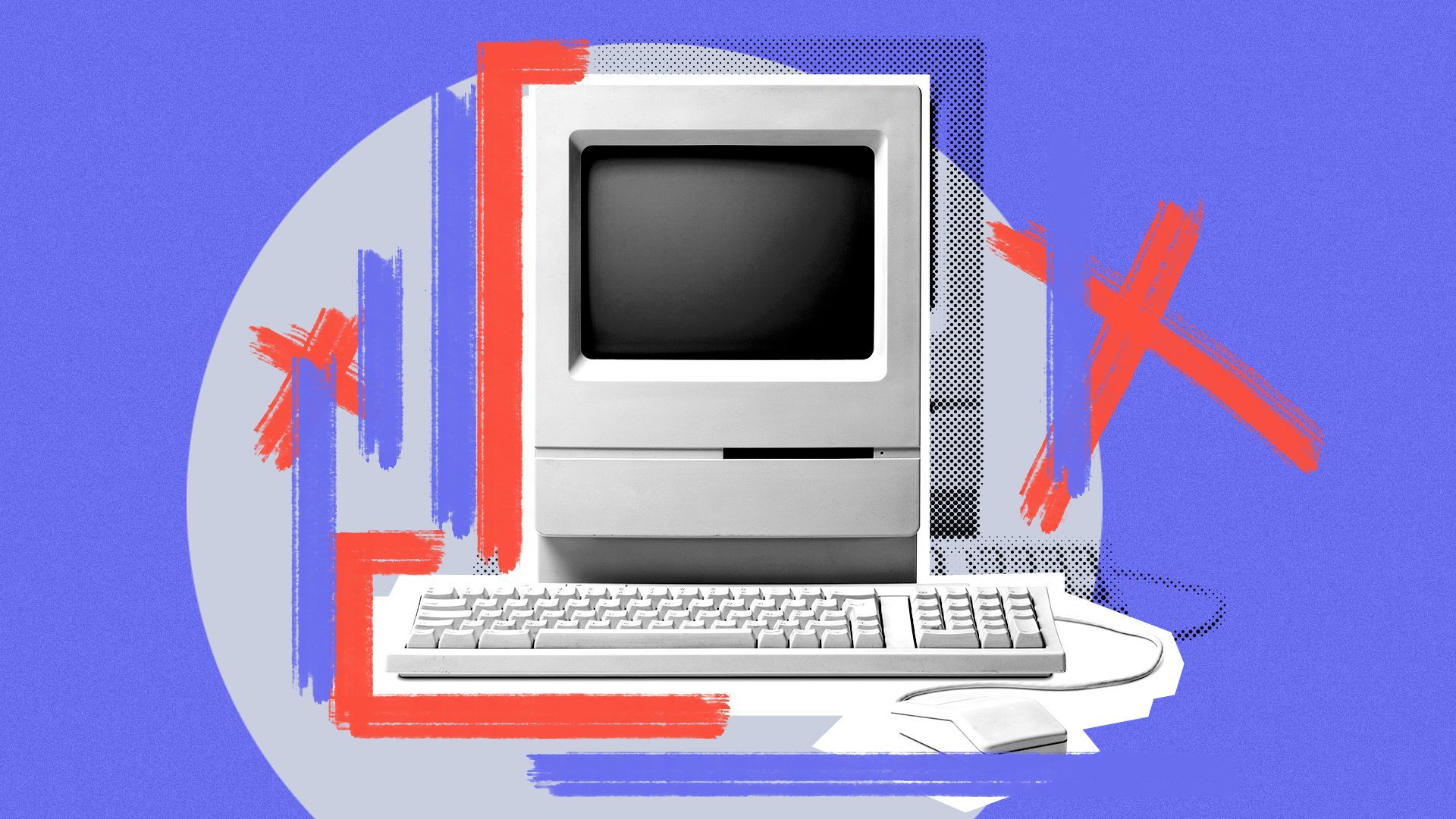 Here's a fun project idea for parents, from tech journalist Jason Cipriani: Build a computer with your kids.
"It made the most sense to my daughter for her to act as if she was doing surgery, referring to the various components as body parts," Cipriani writes at CNN. "For example, the CPU was the heart. The motherboard was the brain. The CPU cooler was the lungs, and the GPU was the eyes."
"It was the moments between me explaining how to properly install sticks of RAM and not having to worry about pressing down too hard where the magic really happened," he adds. "We were able to chat and talk about life, or other random nonsense, without any interruptions that come with a family of five."
Alex's thought bubble: I loved building and fixing PCs with my dad and grandfather as a kid. The experience turned me into a hardware geek for life.
Even if you don't have any computer-building experience, YouTube and other resources can help you along.
Plus, it's often cheaper to build your own PC compared to buying off the rack — perfect for back-to-school time.
A hearty thanks to What's Next copy editor Amy Stern.
Was this email forwarded to you? Get your daily dose of What's Next magic by signing up here for our free newsletter.