Axios What's Next
April 04, 2022
⏱ Countdown: Tomorrow is Axios' inaugural What's Next Summit! Register here to attend virtual livestream sessions featuring the CEOs of GM, Accenture, TIAA and more. 
Email us at [email protected] with your thoughts on what's next in the way we live, work and get around.
Today's Smart Brevity count: 1,395 words ... 5.5 minutes.
1 big thing: The summer of "revenge travel"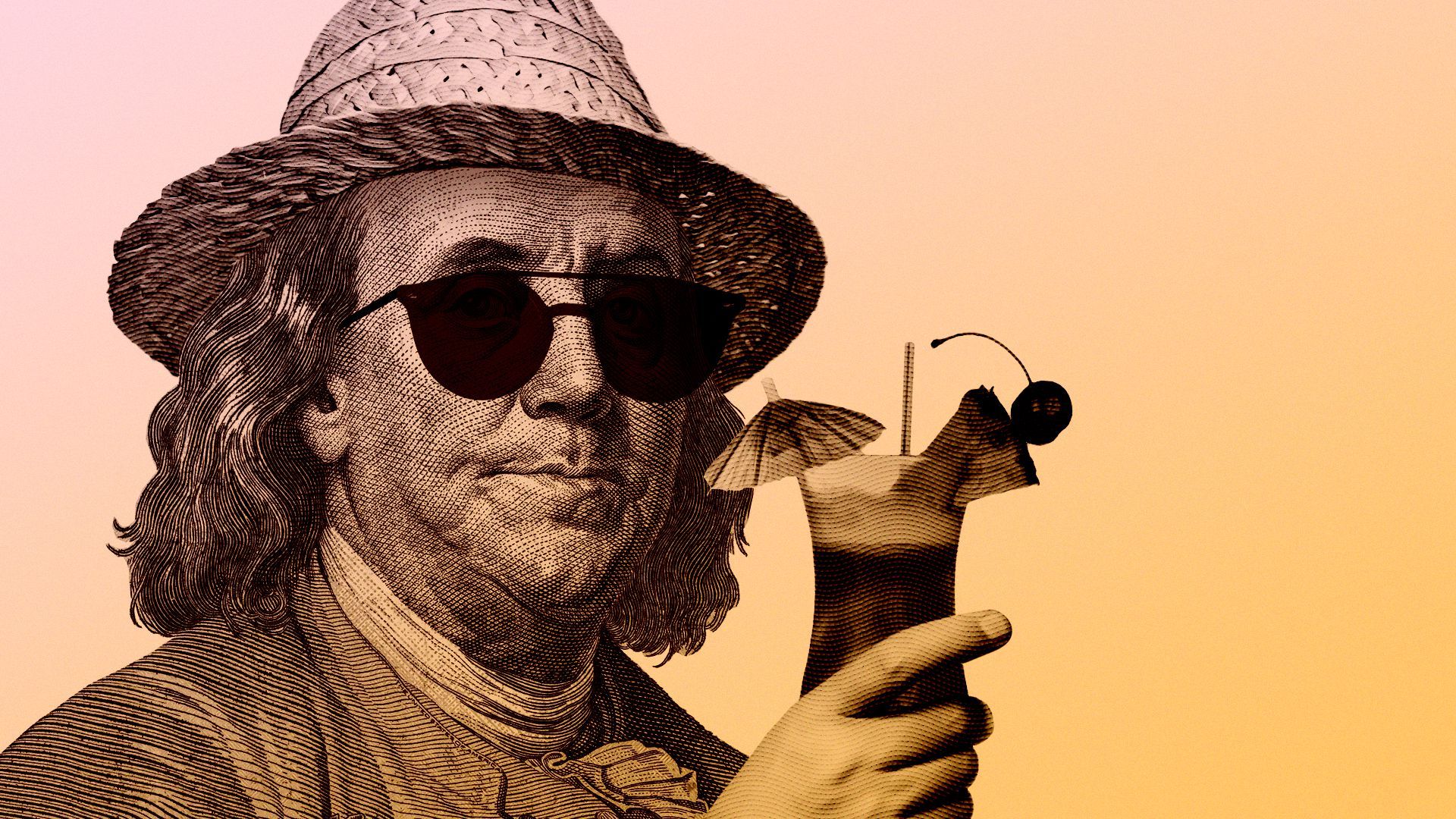 After two years of pandemic-related cancellations, Americans are splurging on "revenge travel" to make up for lost time, treating themselves to premium airfares, nicer accommodations and longer stays.
Why it matters: Even though inflation is making everything more expensive — and there's the risk of a widening conflict in Europe — travelers nevertheless are tired of putting their plans on hold and are seeking retribution against COVID-19 and its grip on their lives.
"People are saying, 'Let's pull the trigger and travel for real this time,'" says Brian Kelly, CEO of The Points Guy, a travel advisory site.
Driving the news: Nearly nine out of 10 Americans (85%) are expecting to travel this summer, according to the U.S. Travel Association.
Nearly half (48%) plan to take two weeks or more off, the group says.
AAA reports that 2022 travel bookings are off to a much stronger start compared with this time last year, while the CEO of Expedia Group predicts this summer will be "the busiest travel season ever."
New York, Las Vegas and Orlando, Florida, are popular, along with London, Paris and Cancun, Mexico.
National parks are popular too, so much so that many, including Yosemite, are now requiring reservations to enter.
People aren't just traveling more, they're spending more too. And why not? Many people are feeling flush after hunkering down for the past two years.
Some also have travel vouchers from previously canceled trips that they are eager to use.
Travel prices have also risen sharply in 2022, driven in part by the soaring cost of jet fuel.
Domestic airfares are up 40% since the beginning of the year, to $330, according to Hopper, a travel app that tracks and predicts flight and hotel prices. That's about 7% above pre-pandemic prices.
Hopper predicts domestic fares will keep rising another 10%, to an average of $360, by May.
International fares are likely to rise about 15% between now and June, to about $940, the company predicts.
The rise of premium leisure travel is one of the biggest trends to come out of the pandemic.
Even though business travel remains weak, first-class cabins are filled with passengers willing to pay extra for a more luxurious experience.
Airlines are catering to this new class of traveler by investing in expanded cabins, more comfortable seats and fancier airport lounges.
Delta Air Lines, for example, plans to include lie-flat beds and a premium economy section on some of its newest planes, according to Skift's Airline Weekly.
United Airlines, meanwhile, introduced new vacation routes from New York to the European islands of the Azores and Mallorca.
2. Wing, Walgreens start drone deliveries in Dallas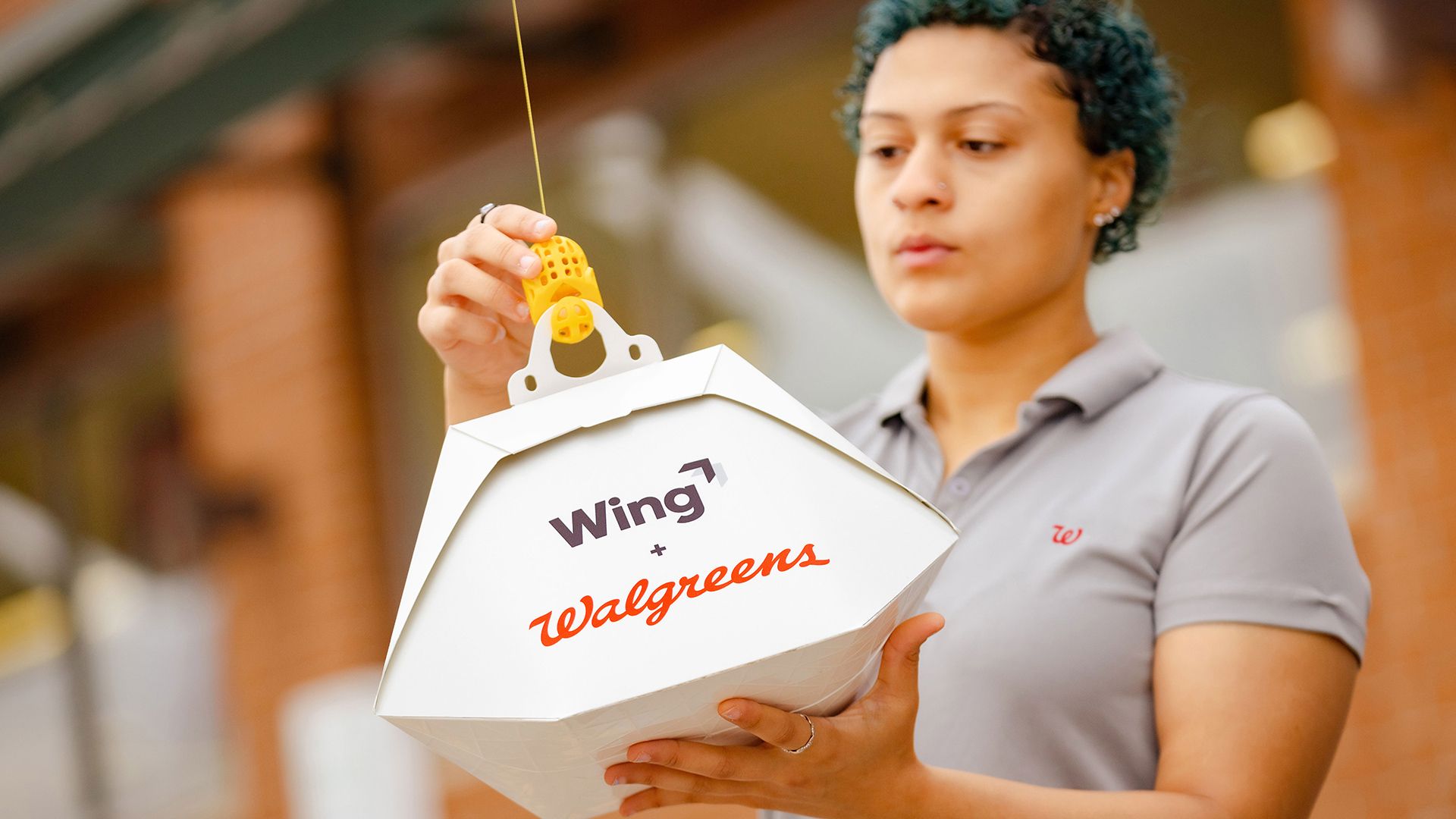 The first commercial drone delivery service in a major U.S. metropolitan area will launch this week in suburban Dallas, where Google-owned Wing will begin delivering items from Walgreens and a few other partners.
Why it matters: Until now, drone delivery trials have been limited to small towns and rural areas, which are less congested. But Wing aims to prove it can provide on-demand deliveries in more complex urban settings as well.
The launch marks a new, "more scalable" approach for drone delivery, says Wing.
The company will partner with retailers, staging its drones at their stores so they can deploy their own dedicated fleet from their parking lot, roof or nearby spaces.
Store employees will fill customer orders, then use a tablet to summon the drone and step outside to clip the package to the drone's tether.
Wing employees will oversee the delivery from a remote location.
Details: The service begins Thursday for "tens of thousands of suburban homes" in parts of Frisco (the fastest-growing city in the U.S., according to U.S. Census Bureau data) and the town of Little Elm.
The drones, operating from a Walgreens in Little Elm, can serve up to a 6-mile radius, but Wing says it will start with a few neighborhoods and gradually expand.
Wing's new operation begins just a few days after Flytrex, an Israeli-based drone company, said it would begin making restaurant deliveries in Granbury, near Dallas.
Fun fact: Aside from health and wellness products from Walgreens, prescription pet medications from easyvet and first-aid kits from Texas Health, Wing's drones will also deliver pints of ice cream from Blue Bell Creameries.
Wing assures Axios that delivery is so fast the ice cream won't melt in the hot Texas sun.
3. Meet the new AI cancer detectives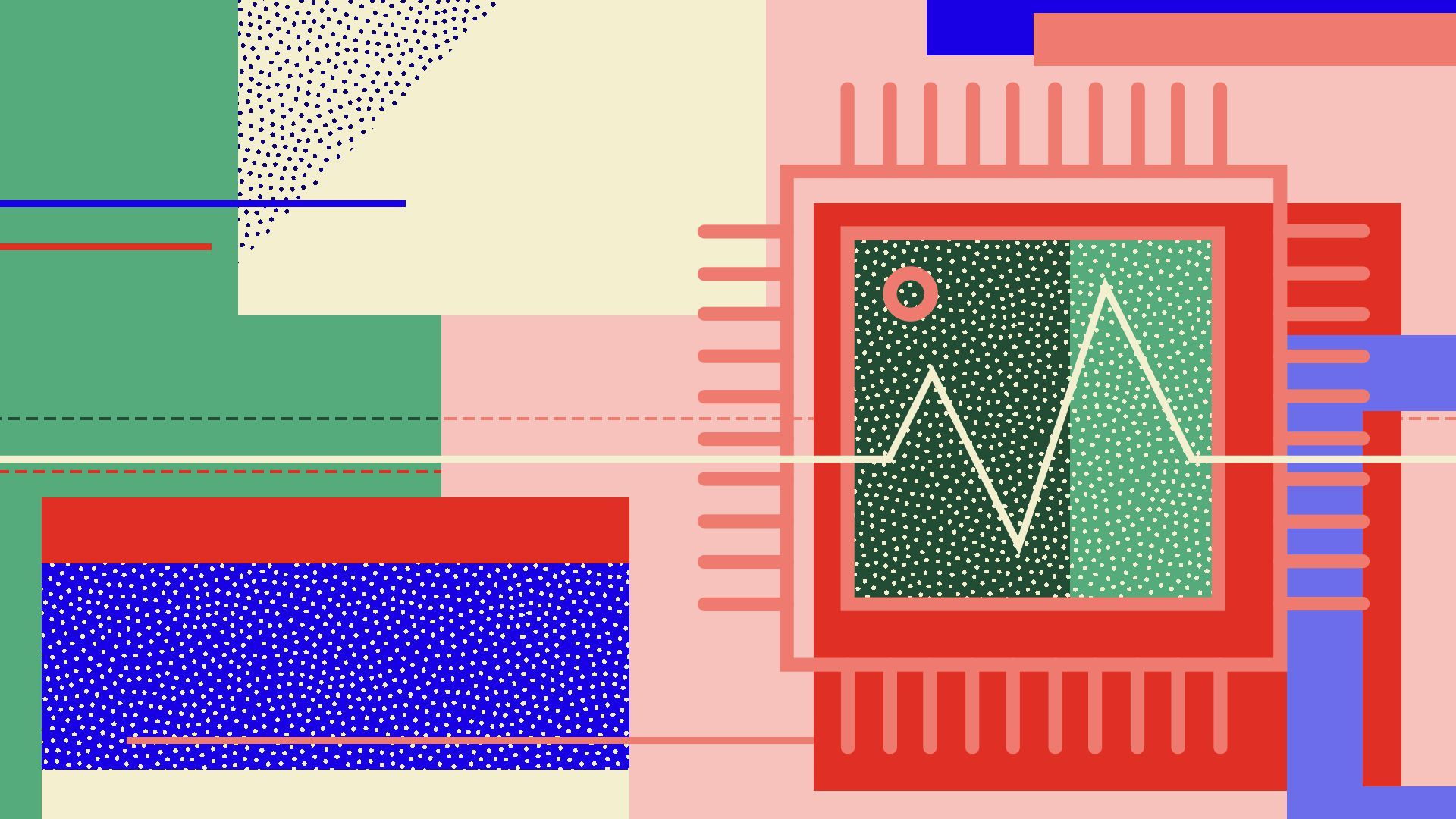 Algorithms are increasingly being put to work alongside radiologists and pathologists to help detect and diagnose cancers, Alison Snyder writes in last weekend's Deep Dive cancer series.
Why it matters: AI developers say these tools can help relieve a stressed health care system and improve critical medical decision-making, but experts caution about the risk of overdiagnosis that could drive up health spending and bring the possibility of unnecessary, risky biopsies.
Some also warn it's too soon to say whether the tools are effective.
Where it stands: Since the FDA began regulating algorithms as medical devices a few years ago, there's been a surge in computer models developed to help detect and diagnose cancer and assist in prioritizing the workflow of radiologists.
Last year, the FDA cleared an AI tool that sorts prostate biopsy images based on the odds of suspected areas being cancerous tissue for a pathologist to review — a first for cancer pathology.
The next frontier for AI in cancer pathology is to use biological markers "to predict a clinical outcome that we don't easily predict today," says David Klimstra, the chief medical officer and co-founder of PaigeAI.
That could include predicting the risk of recurrence or the likelihood that a cancer will respond to a particular drug.
What they're saying: Recent surveys suggest people are comfortable with AI being involved in making clinical decisions but only if human clinicians have input.
What to watch: The next five years will be a transition period to a time when "every radiologist will use some sort of AI," says Jae Ho Sohn, an assistant professor of radiology at the University of California, San Francisco.
4. What Biden's tougher mpg rules mean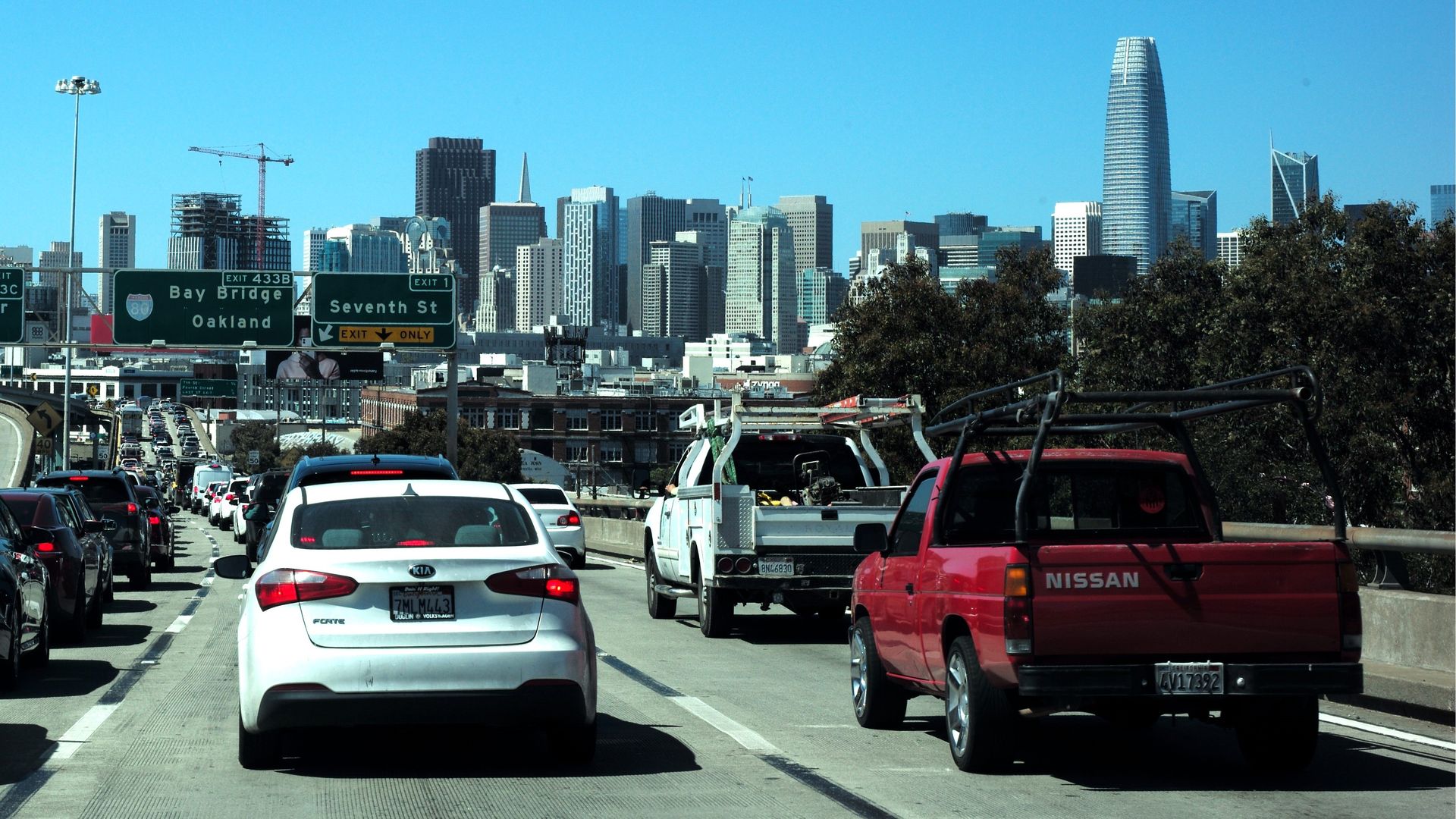 The Biden administration says it will sharply increase vehicle fuel efficiency requirements by mid-decade, which likely means we'll see even more hybrids and electric vehicles on the road.
Why it matters: The new rules reverse former President Trump's rollback of U.S. regulations and could reduce consumer fuel costs by $192 billion for new vehicles sold by 2030, the government estimates.
Yes, but: Automakers say they will need to spend tens of billions to comply with the rules.
The National Highway Traffic Safety Administration says consumers could save $1,387 in fuel costs over the life of a vehicle, but the rule will increase the average cost of a vehicle by almost that much, Reuters reports.
Details: The new tailpipe pollution standards would require average fuel efficiency of new cars and light trucks to reach 49 miles per gallon (based on lab testing) in less than four years.
NHTSA acknowledges that real-world fuel economy is about 25% less, which would be about 37 miles per gallon.
5. Getting dressed for work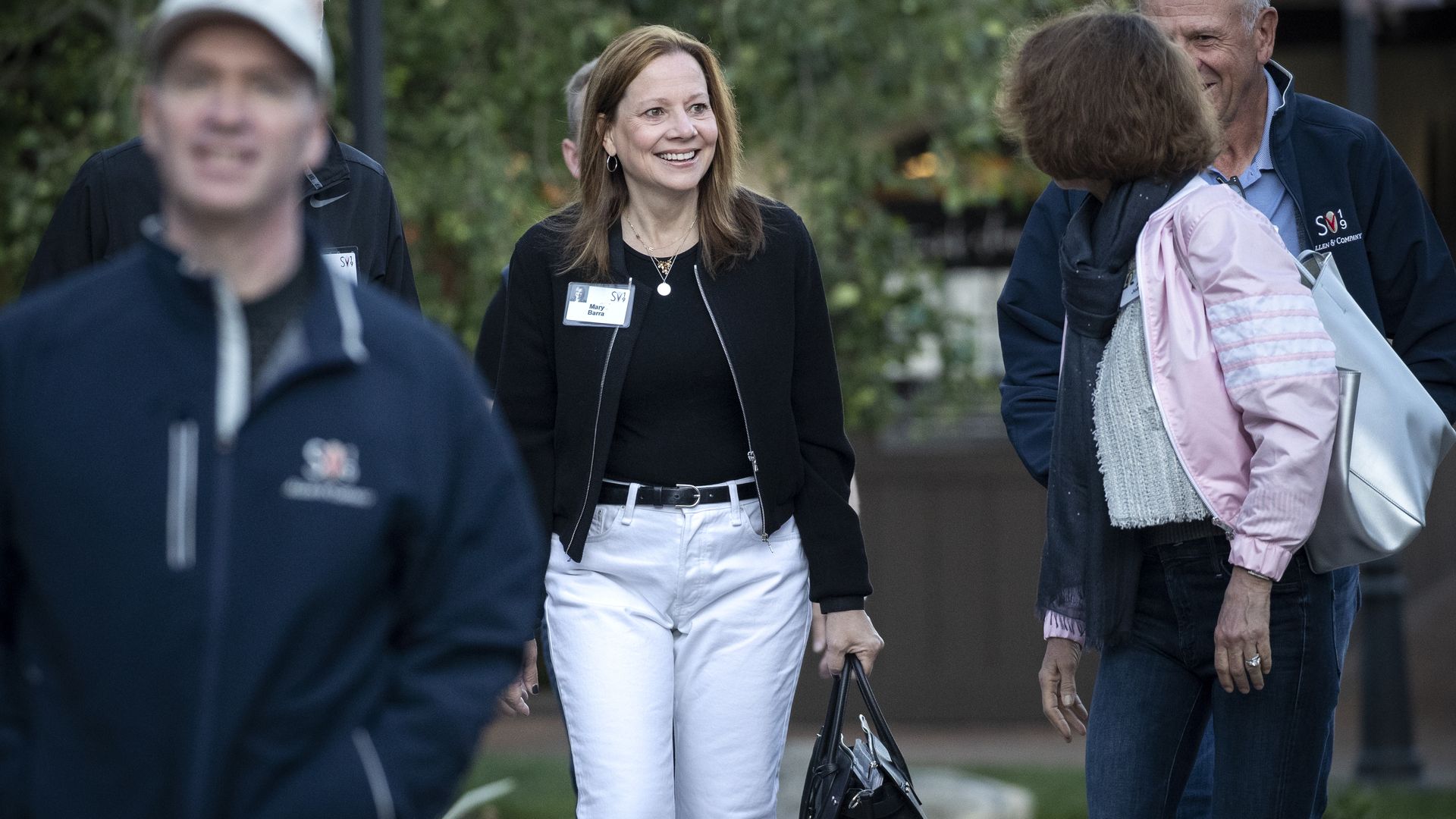 General Motors CEO Mary Barra famously revised the company's dress code from several pages to two words: Dress appropriately. Before the pandemic, there was some agreement on what that meant, Emily Peck writes.
Why it matters: Now as people slowly return to the office, there's confusion. Many (🙋‍♀️) grew accustomed to elastic waistbands; we haven't buttoned or zipped pants in a while. There are big questions: Are sweatpants OK in an office? What if they're called joggers?
A lot of managers are confused, reports the WSJ. Dress codes are now "the elephant in the room in every workplace right now," one told the paper.
State of play: The time apart from the strictures of the office gave people the freedom to realize they didn't need to stuff themselves into a pair of tight shoes to do their jobs, accelerating a years-long trend toward more casual office wear.
"Dressing however we wanted revealed there weren't any downstream costs to relaxing our idea of professional attire," said Erica Bailey, a doctoral candidate at Columbia Business School and co-author of a paper on pandemic business attire.
What's next: Everything is up in the air right now, but Bailey said letting workers figure out what's appropriate makes them feel more authentic and in turn more engaged at work. "There are so many benefits," she said. (Emily recommends you send this to your boss.)
Was this email forwarded to you? Get your daily dose of What's Next magic by signing up for our free newsletter here.