Axios What's Next
November 16, 2021
A big, open-plan living room — with curved furniture, barrel-vault ceilings and a kitchen island or two — seems to be the interior design of the moment, and one that's likely to last.
Today's photo is a peek at what Time Out New York calls the first "Star Wars" balloon in the Macy's Thanksgiving Day Parade.
Did you take a picture of something cool that epitomizes "What's Next?" Send it to us and tell us why:

[email protected]

.
Today's Smart Brevity count: 1,115 ... 4 minutes.
1 big thing: COVID has changed home design for good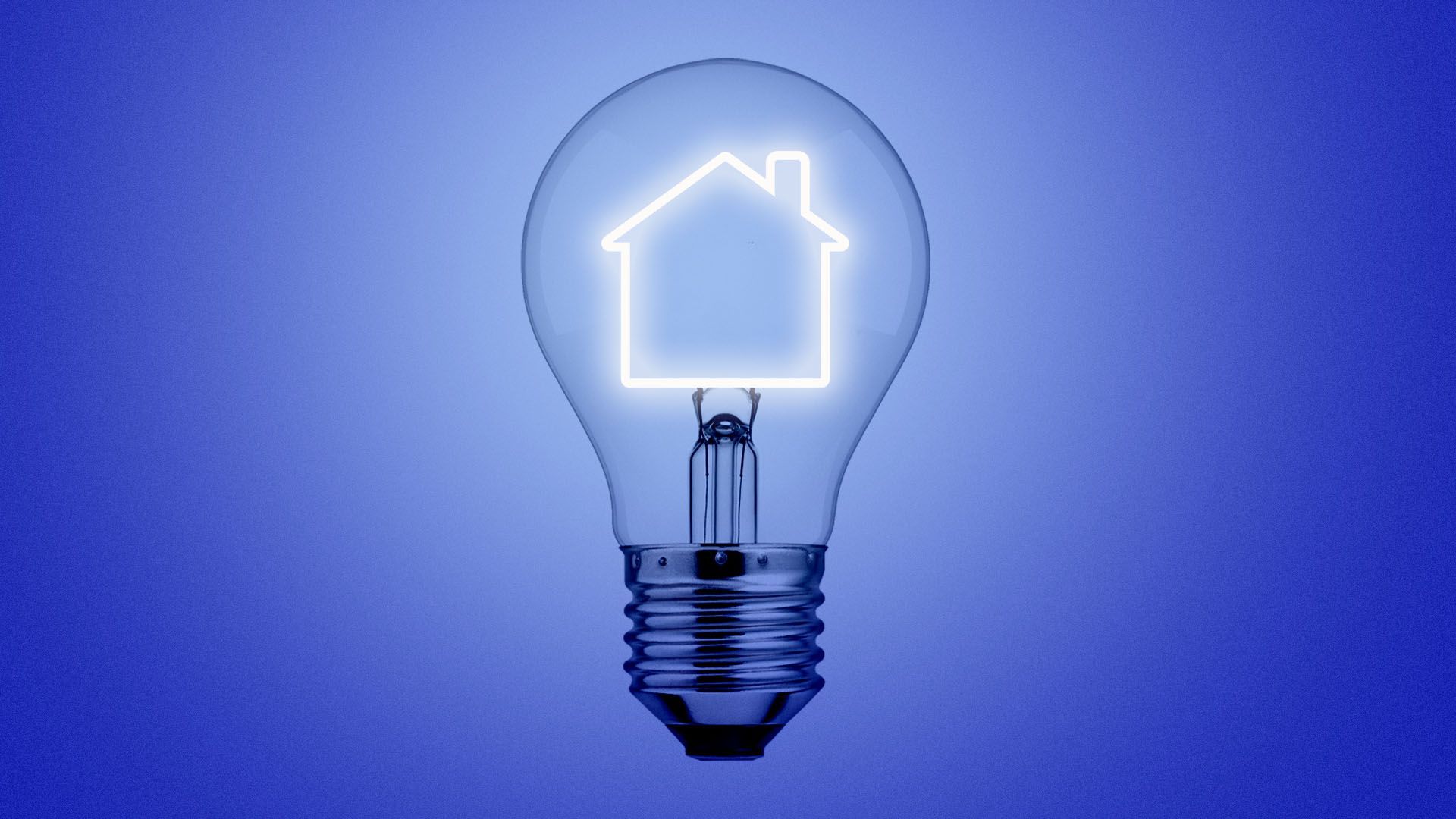 The pandemic may be on the wane, but the appetite for homes where residents can each have their own space — and enjoy time indoors — will be a lingering legacy, Jennifer A. Kingson writes.
Why it matters: Builders, architects and interior designers are all adjusting to a new reality in which we spend more waking hours at home and don't take for granted that household members will leave every day for work or school.
What's happening: While the pandemic put a premium on outdoor features like pools and big backyards, it also nurtured a desire for large, flexible interiors — like open-plan living rooms — and rooms that can be repurposed as conditions change.
An example is a home office that can be redone as a kids' playroom when its occupant returns to the "real" office.
Spacious kitchen islands — and "double" islands that are parallel or side-by-side — are in hot demand as people grow accustomed to cooking at home and wean themselves from takeout.
Projects like closet renovations and "smart home" installations are on the upswing, according to Thumbtack, which connects homeowners with contractors.
In a RentCafe survey of people looking for rental apartments online — taken a year after the pandemic started — "more space" was a priority over "cheaper," reflecting a long-term view that cocooning is here to stay.
What they're saying: Before COVID-19, your house "was a place to run home from work, drop off stuff, quickly eat something if you're lucky, and get the kids out the door for sports," Laurel Vernazza, a home design expert, tells Axios.
"The pandemic forced people to stay home and reevaluate their space and say, geez, we don't really have a space for everybody to decompress and do their own thing."
Her company, The Plan Collection, sells pre-drawn home plans to builders and middle-income consumers who are looking for off-the-shelf designs.
Lately, they've seen more demand for home plans with larger outdoor spaces and easier access to them — "not just French doors, but those large, floor-to-ceiling door sliders," Vernazza said.
Rec rooms and multipurpose "bonus" rooms are hot. "After months at the dining room table, people are kind of like, alright, I need to reevaluate our home and make spaces for everybody, and make it comfortable," Vernazza said.
The details: Interior designers agree on some trends that have emerged at this stage in the pandemic.
Curves, in furniture, moldings, arched openings and barrel-vault ceilings, are chic.
"Biophilic" design, or elements drawn from nature — like outdoorsy-looking houseplants and the use of natural and organic wood — is too.
Bigger and more permanent WFH spaces, sometimes with libraries or sitting areas, are here to stay.
Recycled materials and accents: Broken supply chains and the lumber shortage are pushing homeowners toward flea market finds and other "new-stuff" alternatives.
2. Training the next generation of civic leaders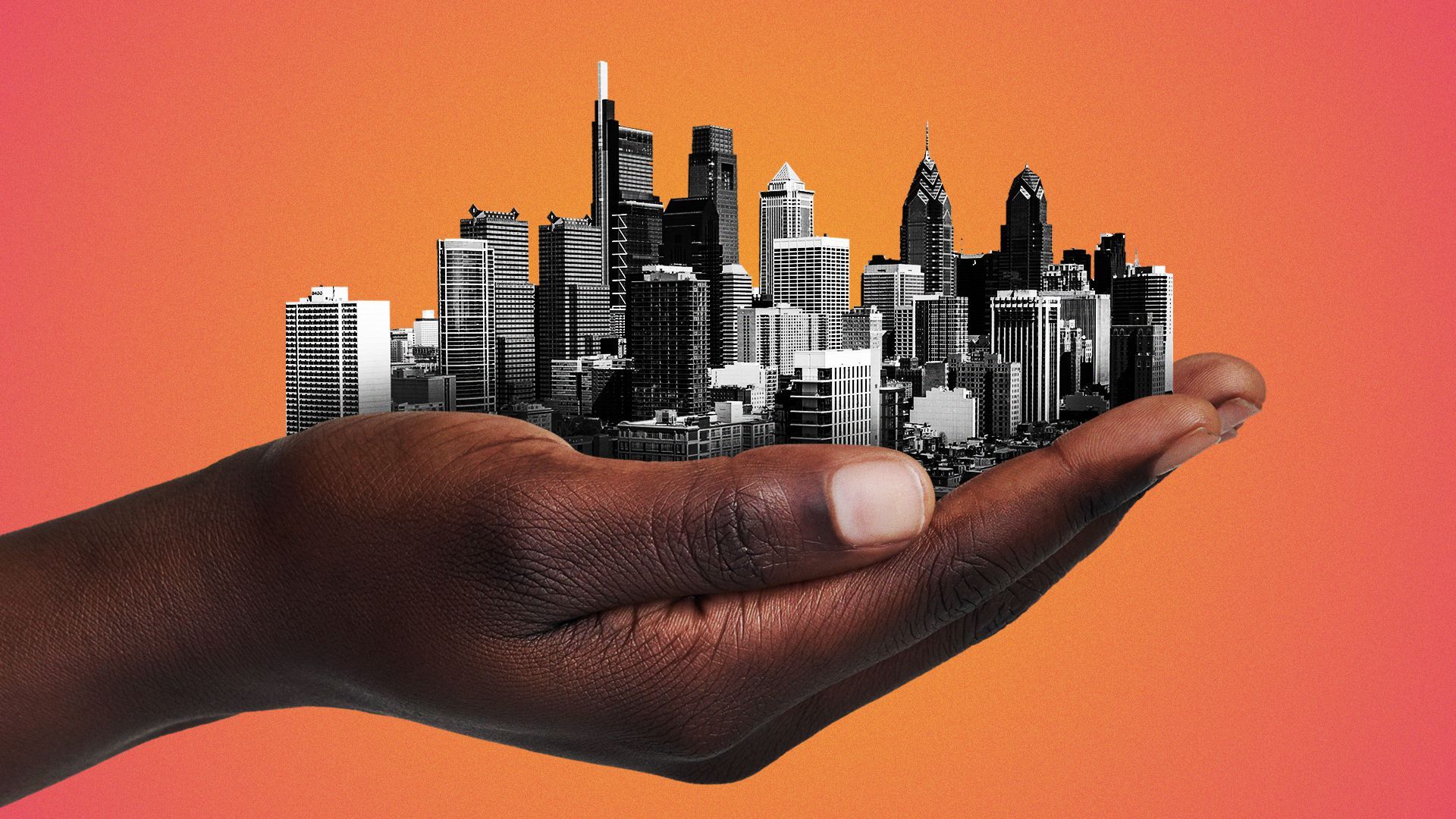 Bloomberg Philanthropies and John Hopkins University have established what they say is a first-of-its-kind program to educate current and future civil servants, Jennifer writes.
Why it matters: The Bloomberg Center for Public Innovation, backed by $43 million from Bloomberg Philanthropies, aims to foster innovation in local government at a time when cities face myriad challenges.
Where it stands: The center, housed at Johns Hopkins University in Baltimore, will train mayors and city officials, conduct research on best practices for local governments, and guide students who are interested in public service careers.
"We are at a moment in time when the need for governments to be much more responsive, creative, agile is without precedent," James Anderson, head of government innovation programs at Bloomberg Philanthropies, tells Axios.
"This new center will equip them, train them, study them and help them become more creative and agile organizations."
The details: Anderson says the Bloomberg Center for Public Innovation will do three primary things:
Help city halls "continue to raise the bar in their efforts to innovate."
Conduct and aggregate research on what cities can do to solve modern problems and enrich the lives of residents.
Show young people the benefits of public-sector careers.
3. Lingo watch: "House hack"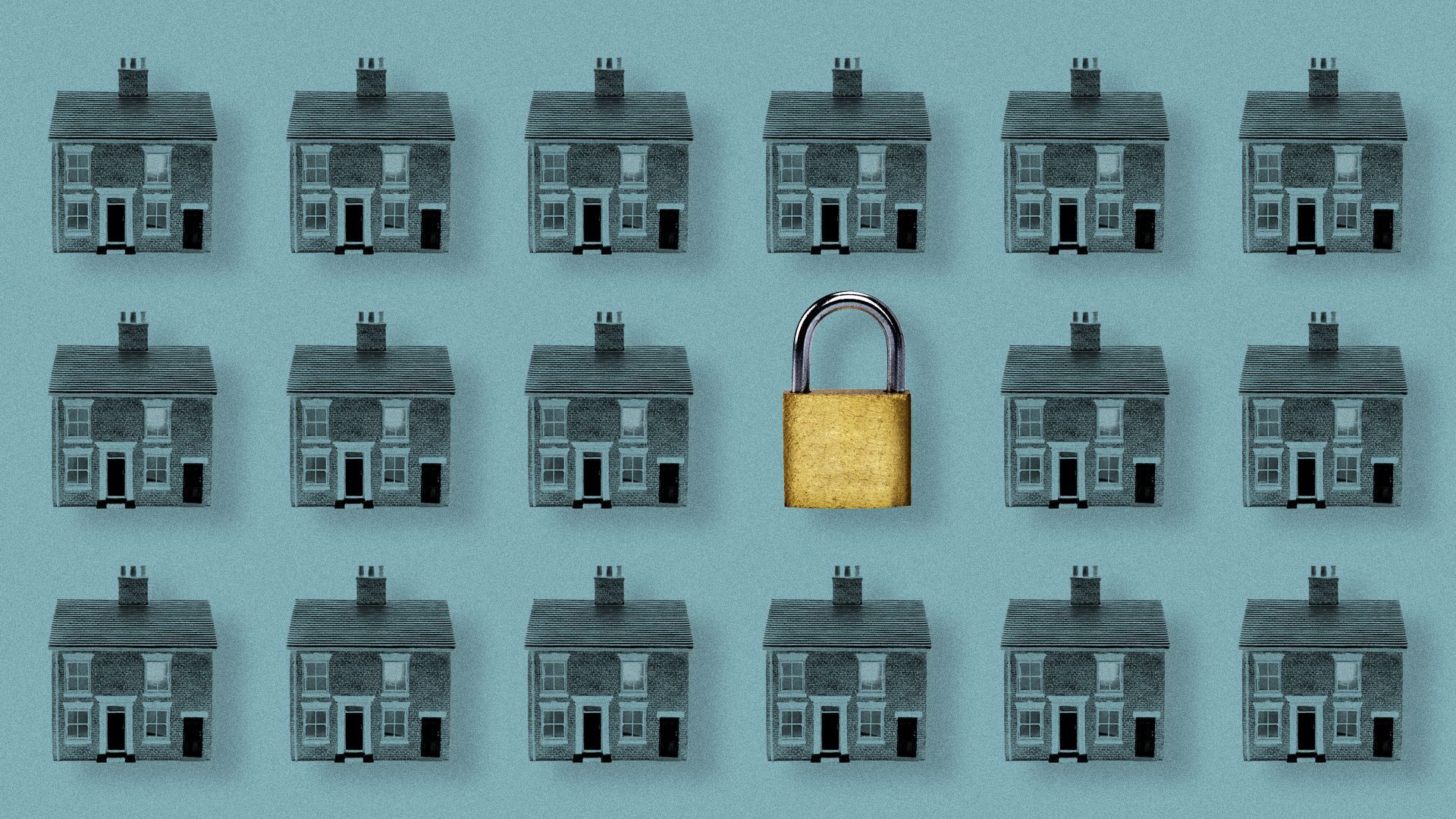 Forbes defined house hacking as "a strategy that involves renting out portions of your primary residence to generate income that is used to offset the cost of your mortgage and other expenses associated with owning a home," Jennifer writes.
While it sometimes involves a single-family home, it's "typically done with small, multi-family properties like duplexes, triplexes, or any properties with divisible living spaces," per Good Housekeeping.
"That way the owners can live in one unit while renting the other units to tenants."
Why it matters: House hacking represents "the natural culmination of the way in which housing has been transformed into an investment vehicle over the last 50 years," according to a New York Times article on how cutthroat bidding wars in hot markets like Austin have priced people out.
The back story: The term was coined in 2018 by a blogger named Brandon Turner who described it in a manifesto: "An Intro to House Hacking: Here's How I Get Paid to Live for Free."
The other side: There are lots of potential pitfalls in renting out your living space to others. Risks include possible lawsuits, falling afoul of tax laws, and winding up with toxic tenants who won't leave.
4. What we're reading from Axios Local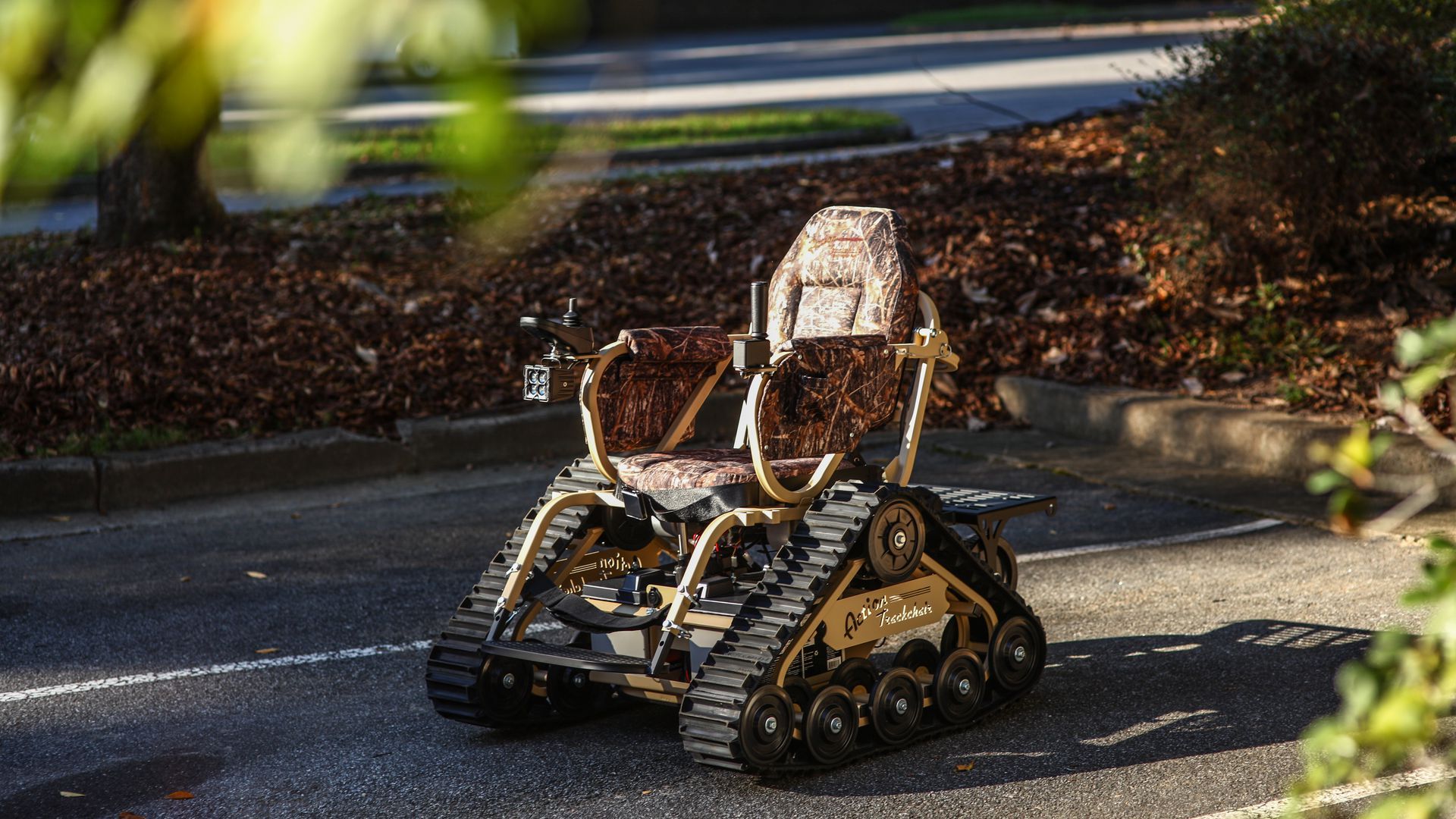 Hiking in a wheelchair? It's happening in Georgia. (Emma Hurt in Axios Atlanta)
People with physical disabilities often don't have the opportunity to enjoy state parks. In a first-of-its-kind program that launched Monday, 10 electric all-terrain chairs will help them navigate obstacles, creek beds and steep hills in Georgia state parks.
Denver refunds — not defunds — the police (Alayna Alvarez in Axios Denver)
A year and a half after calls to defund the police bellowed nationwide, mostly prompted by the murder of George Floyd, Denver is spending more money than ever on law enforcement.
Despite nationwide demands to defund the police, most major U.S. cities have yet to make major budget cuts, Bloomberg reports.
The D.C. area's top zip codes are all in the suburbs (Paige Hopkins in Axios Washington D.C.)
None of the D.C. area's top zip codes for homebuyers are in the District, according to a Zillow analysis. They're all in suburbs and even exurbs of the city, including one in West Virginia.
The data shows that area homebuyers value the ease of suburban life, especially as the cost of living in the nation's capital continues to rise.
5. Photo of the day: The Grogu balloon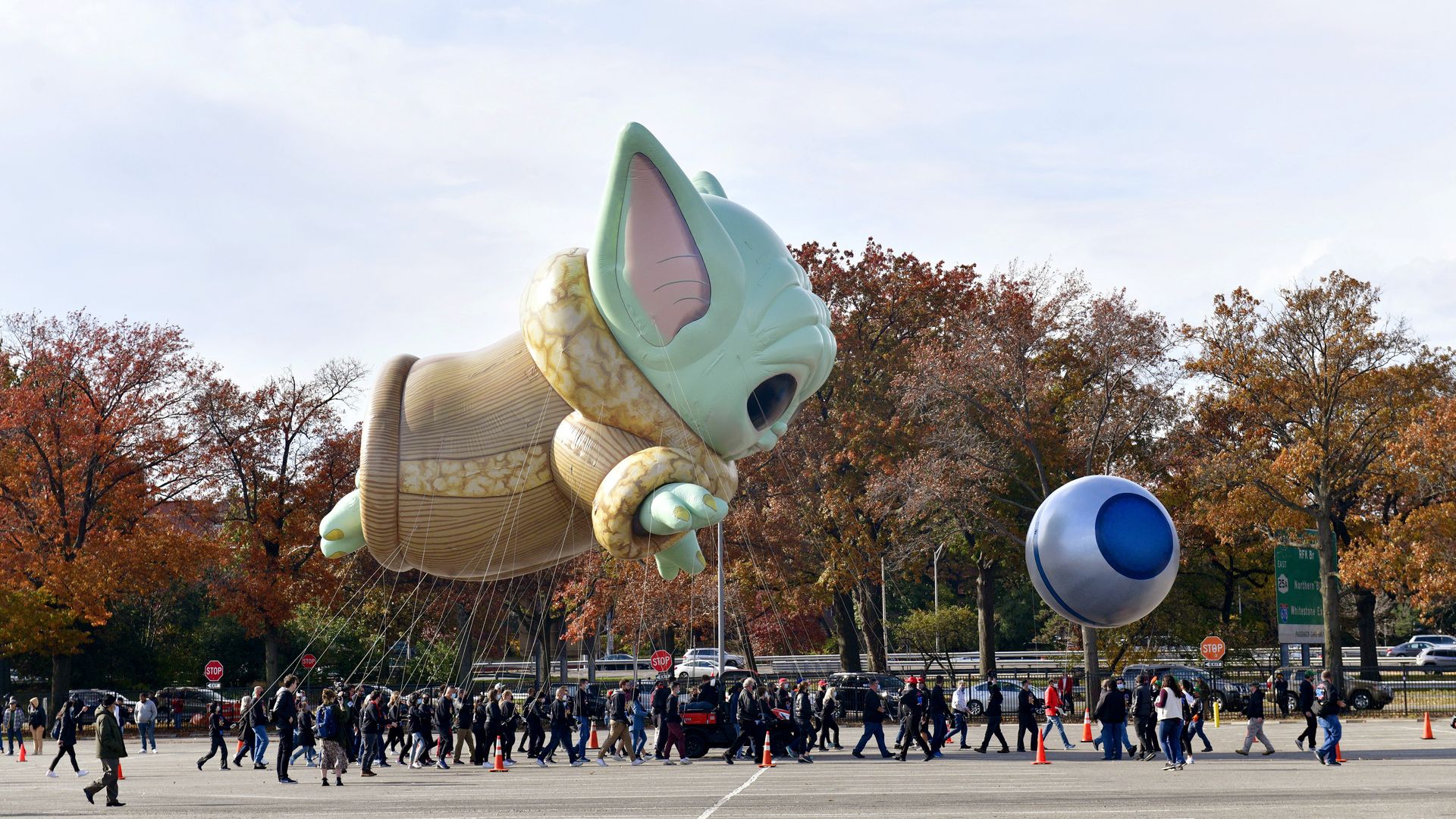 Cute or hideous? It's in the eye of the beholder, but this inflatable version of Grogu, or Baby Yoda from the TV series "The Mandalorian" — Disney's "Star Wars" spinoff — got a test drive last weekend ahead of the 95th Annual Macy's Thanksgiving Day Parade.
14 cities are now part of Axios Local, which delivers early morning newsletters to readers in their hometowns, and more are coming online soon!
Click here to sign up for one of them (or more) — or click here if you don't already subscribe to Axios What's Next.