Axios What's Next
January 26, 2022
📘 We're writing a book! (Axios, that is.)
Check out this tweet from our CEO, Jim VandeHei, who says it'll be about "the secrets of Smart Brevity — the signature @axiosstyle of efficient, effective communication."
Title: "Smart Brevity: Write Less. Say More. Be Heard." To be pubbed by Workman — pre-orders start in March.
Today's Smart Brevity count: 1,134 words ... 4 minutes.
1 big thing: The future of retail: more self-service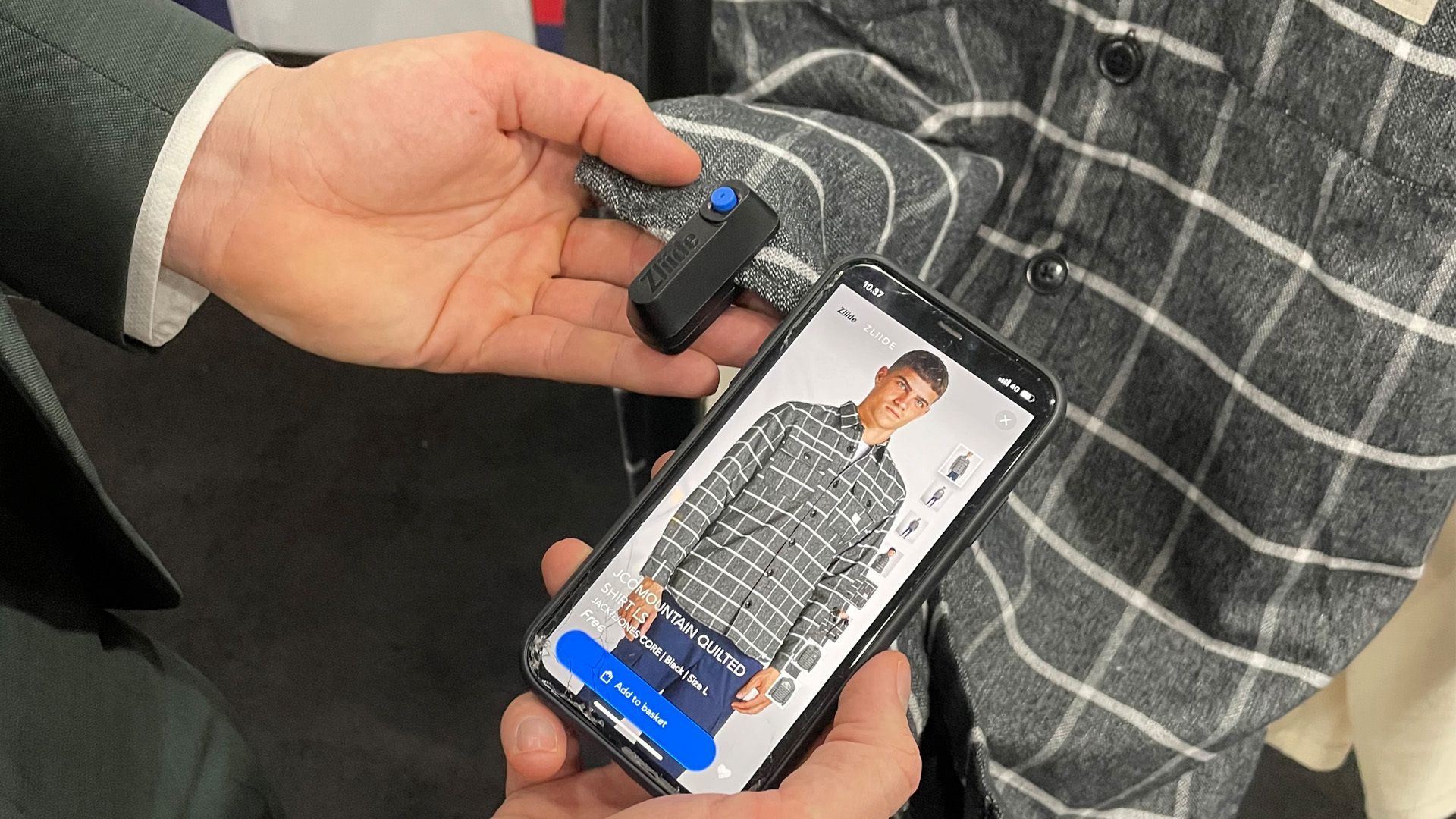 Self-checkout, self-service, autonomous stores, DIY: The retail world is prepping for a future with fewer human workers and more technology involved in selling us stuff, Jennifer A. Kingson writes.
Why it matters: While 72% of retail sales are still expected to take place in brick-and-mortar stores in 2024, merchants are busy installing interactive signage, smart price tags, and remote checkout systems that point to a very different customer experience.
Trends like "buy online, pick up in store" (BOPIS) and "buy online, return in store" (BORIS) are being joined by ROPIS (reserve online, pick up in store).
Cashier-less checkout is going mainstream — both because stores like Amazon Go have the technology to do it and because finding workers is so difficult.
How it works: Companies like Zliide are coming up with tech that keeps people coming to stores, but lets them buy stuff without taking it to a register.
Zliide's digital fob (above) attaches to a garment on a rack in a store, where you can try the item on.
Through Zliide's app, you can see the price, videos and product information.
You can check out on the spot through Apple Pay — no salesperson needed — and get a digital receipt. The Zliide fob unlocks, and you drop it in a nearby box.
If you decide against buying the shirt but change your mind later, Zliide will help you buy it online and have it delivered.
What they're saying: "If you want to go keep your AirPods in, you can go check out and leave without interacting with a human," says Nikolai Brix Lindholm, CTO and co-founder of Zliide.
"With people who want to get serviced, employees have more time to do that because they don't have to stand behind the till — so they can actually go out on the floor and give service to the people who want it."
2. The electric aviation market is buzzing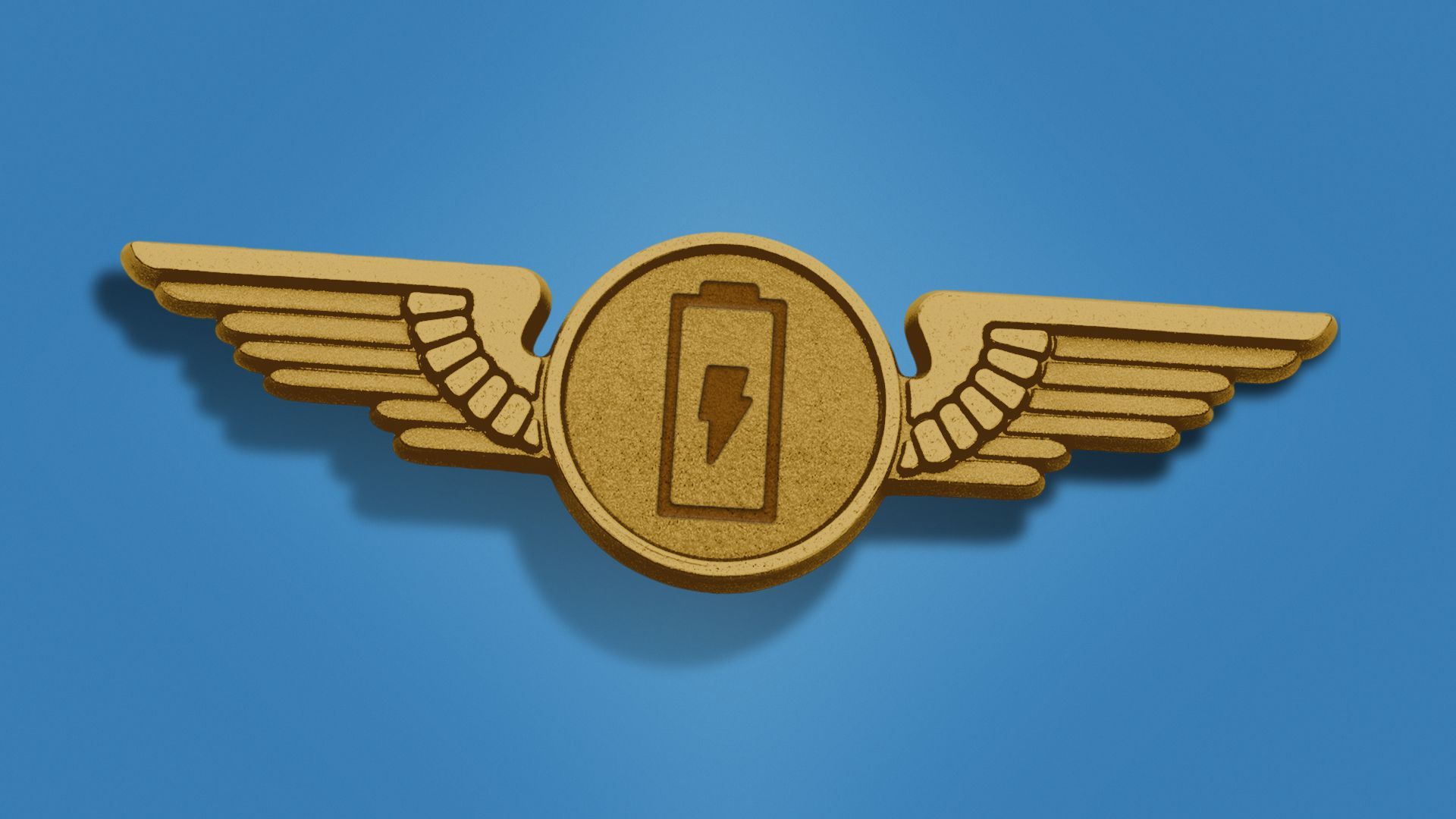 Boeing's $450 million investment in the autonomous electric air taxi startup Wisk is the latest sign of capital pouring into tech that could one day transform urban and regional mobility and curb carbon emissions, Ben Geman writes in Axios Generate.
Catch up fast: The aviation giant's latest funding for Wisk will help the California-based company develop the newest version of its electric vertical takeoff and landing (eVTOL) aircraft.
The announcement Monday said it could become the first autonomous, all-electric passenger aircraft in the U.S. (with the emphasis on autonomous there, while many other startups' plans involve pilots).
Wisk is a joint venture of Kitty Hawk Corp. — an electric aviation startup backed by Google co-founder Larry Page — and Boeing.
The big picture: A suite of eVTOL and electric short-distance aviation startups, and next-wave flight companies more broadly, are attracting fresh capital through venture rounds and going public via SPAC deals.
3. IRS facial recognition program raises hackles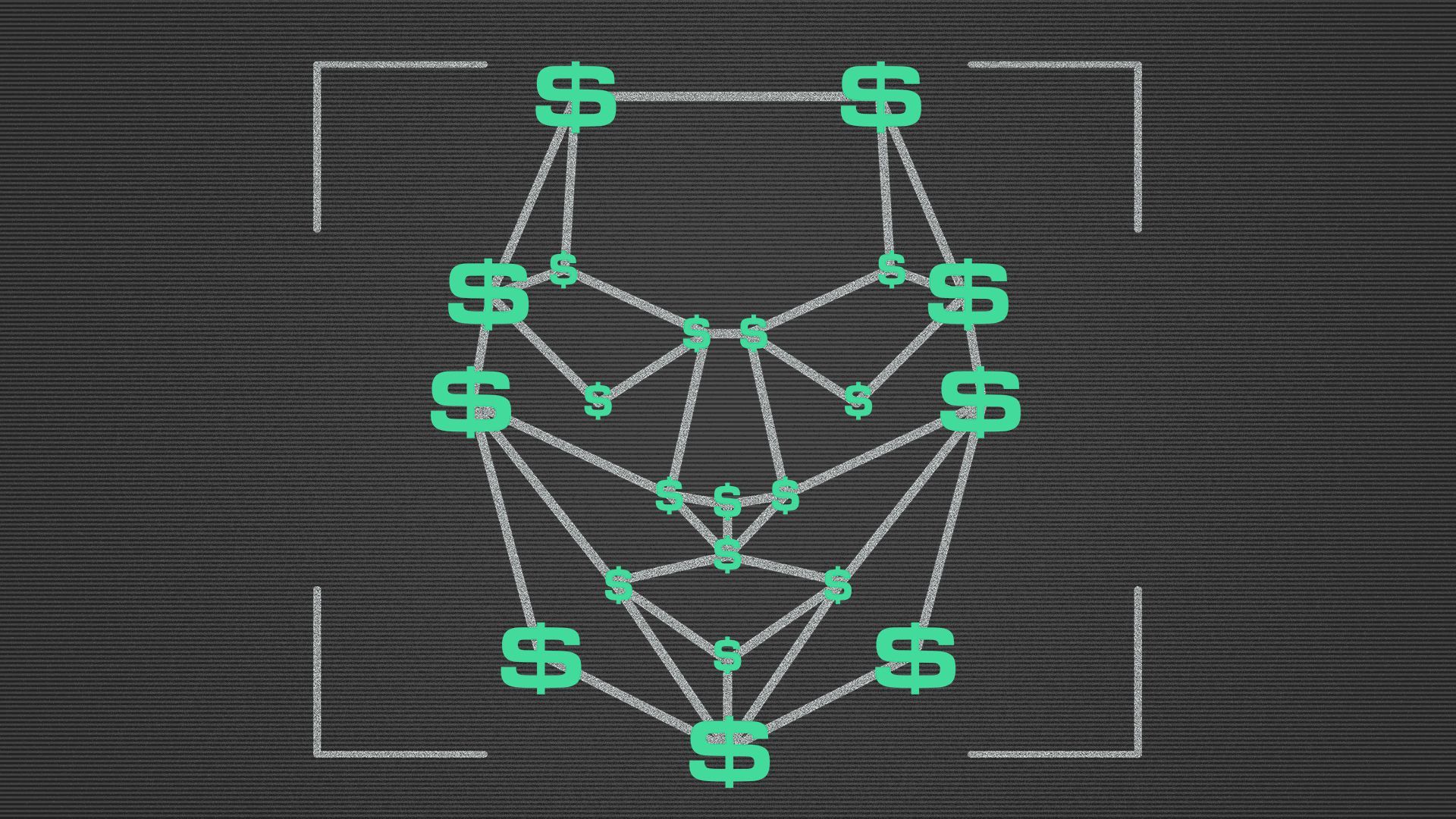 The IRS' move to require some taxpayers to use facial recognition to identify themselves is reigniting a debate over how the government should use such technology, Ina Fried writes in Axios Login.
Why it matters: Critics warn that without sufficient guardrails, information collected by one agency for a seemingly benign purpose could easily be re-used in other ways.
Driving the news: The IRS will soon require taxpayers to provide a third-party company — ID.me — with a combination of documents and a video selfie to verify their identity before undertaking certain online interactions with the agency.
What they're saying: "This announcement signals one of the largest expansions of facial recognition technology in the U.S. and there is no question that it will harm peoples' privacy," says Caitlin Seeley George, campaign director at Fight For the Future.
ID.me's terms of service, she notes, give the company the right to share peoples' data with police, government and "select partners."
Critics see red flags in the involvement of a private company in general, and also raise questions regarding ID.me specifically.
Between the lines: An understaffed IRS is facing an especially tough battle to process all the country's tax returns in a timely manner while trying to limit fraud.
Tax evasion and underpayment remain problems, but recent years have seen a surge in fraud schemes aimed at claiming somebody else's refunds by filing false returns.
Beefing up authentication measures is designed, in part, to help fight that scam.
4. Charted: 4-day work week is still far off
The four-day work week is nowhere close to becoming the norm, despite a flurry of corporate announcements, media coverage and intense interest from worker bees worldwide, Emily Peck writes in Axios Markets.
Why it matters: With the pandemic throwing work-family dynamics into chaos and a labor market favoring workers, there's demand for this.
Driving the news: In a bid to attract top talent, tech startup Bolt and Japan-based Panasonic recently announced they're doing four-day weeks.
This spring, 35 companies in the U.S. and Canada, including Kickstarter, a few nonprofits and even an RV manufacturer, will test shorter weeks with help from 4 Day Week Global, a nonprofit founded in New Zealand in 2018.
They're piloting a similar program in the UK.
Yes, but: Each time a company does this it gets a lot of attention — but overall, the needle isn't moving.
In January, there were just 1,700 job postings advertising four-day work weeks for every million listed on Indeed.com.
"There are not a lot of clients looking to do this," Bill Schaninger, senior partner at McKinsey, tells Axios.
What to watch: Cutting the workweek could be a solution to growing reports of burnout among professionals.
5. More robots on campus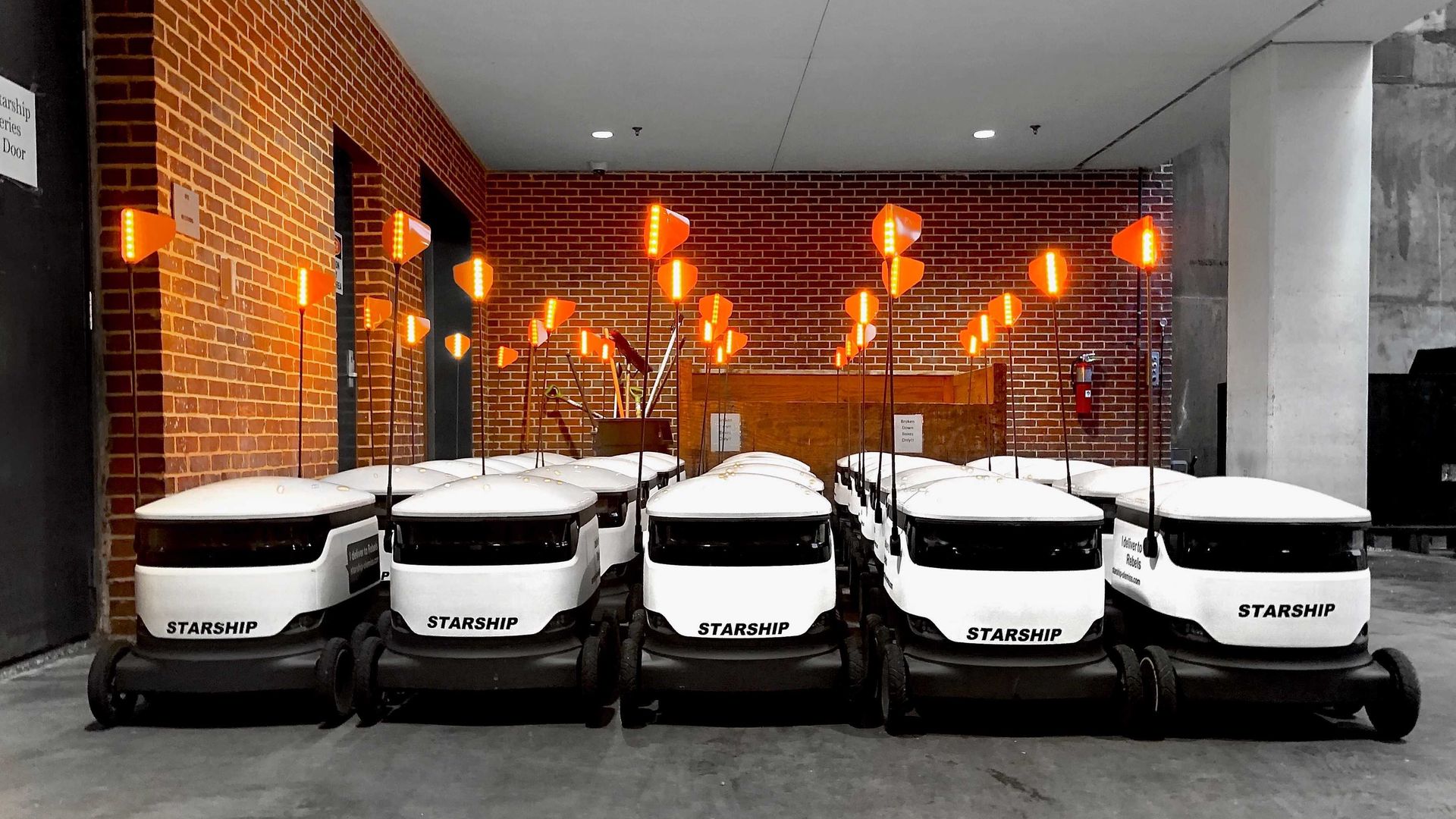 Now coming to a dorm room near you: Bagels, tacos, and of course, those ubiquitous food "bowls." (Does anyone under 40 eat anything that doesn't come in a jar or a bowl these days, Jennifer asks rhetorically?)
Driving the news: Starship Technologies, which makes the "coolers on wheels" that you see above, just introduced robot delivery service for students at Southern Methodist University in Dallas.
Its fleet of 16 autonomous, on-demand robots will deliver food from ten eateries, "to be delivered anywhere on campus, within minutes," according to a press release.
They can carry three bags of groceries or half a dozen pizzas with drinks, Ryan Tuohy of Starship Technologies told Jennifer last year.
Details: SMU faculty, staff and students, can use Starship's app to order food and drinks from Cinco Taco, Einstein Bros. Bagels, Panera Bread, Rollin' & Bowlin' Acai Bowls, Starbucks, etc.
Other campuses with Starship robots include Arizona State University, Purdue and George Mason.
"Since launch, all campuses have increased the number of robots, dining options and hours of operation to meet the high demand for the service," Starship says. 
Was this email forwarded to you? Get your daily dose of What's Next magic by signing up for our free newsletter here.