August 11, 2021
Wow — we here at Axios What's Next were bowled over by the great pictures you fabulous readers submitted yesterday!
We asked you to share your pix of interesting and unusual things that fit our newsletter's theme (the future of cities, transportation, the workplace and our lifestyles).
I (Jennifer) am putting two favorites below — scroll to the bottom to see them — and will continue to show more of your submissions over the week. Feel free to keep those cards and letters (and pictures) coming at

[email protected]

.
Today's Smart Brevity count: 981 words ... 3.5 minutes.
1 big thing: Meet the AIs that can write — and code
Two new AI models out this week show the power of artificial intelligence to read text, write it — and even convert it into computer code, Bryan Walsh reports.
Why it matters: Natural language processing (NLP) is one of the most exciting areas in AI research, with major implications for how we'll communicate and work in the years ahead.
But it also opens the door to a future in which you'll be able to "talk to your computer and get it to do what you're asking in a capable, reliable way," notes Greg Brockman, a co-founder and chief technology officer of OpenAI.
Driving the news: This morning, the Israeli startup AI21 Labs is releasing a line of language-generating AI models called Jurassic.
With 178 billion parameters — the values that a neural network tries to optimize during training — Jurassic-1 Jumbo is the largest such model in the world, slightly bigger than OpenAI's GPT-3, which was released last summer.
The models will power AI21 Studios, which aims to provide NLP as a service for businesses. Developers will be able to sign up for free to try the service, and can then apply for access to custom models for commercial aims "to use our technology to quickly build any text-based applications they can dream up," says Dan Padnos, VP of platform at AI21.
How it works: Like other large language models, including GPT-3, the AI21 models have been trained on massive amounts of text, which enables the system to learn the statistical relationships between words and use that to read text prompts from users and write text in response.
The AI21 models, however, aim to provide a more customizable and user-friendly interface, highlighting specific functions, including headline writing, summarization, even an app to dejargonize language.
2. "A Swiss Army Knife on wheels"
This is THOR, Verizon's Tactical Humanitarian Operations Response vehicle, which the communications giant calls a 5G-enabled Swiss Army Knife on wheels, Joann Muller writes.
Why it matters: It's a prototype of a vehicle the Verizon Response Team — which handles major emergencies — could send to a disaster zone like a wildfire or hurricane to establish communications when other networks are down. It enables emergency responders from multiple agencies to communicate more easily.
Details: Built on a modified Ford F650 chassis, THOR can provide its own mobile network, along with commercial satellite options and radio communications.
It can be operated remotely from a tablet and comes with a drone that can fly ahead to provide aerial views for situational awareness.
Fun fact: Verizon's Response Team has a menagerie of field equipment they call The Barnyard: COWs (Cell On Wheels), COLTs (Cell On Light Trucks), CROWs (Cellular Repeater On Wheels) and GOATs (Generator On A Trailer).
3. Investors are gobbling up U.S. cities
Outside investors have more influence over Phoenix's housing supply than any other U.S. city, according to data Realtor.com shared with Axios' Brianna Crane.
Why it matters: When investors come in with all-cash offers, regular buyers can't compete.
Driving the news: In April 2021, the investor buyer share of home sales hit a historical high. The net negative contribution was greater than it has been in years.
"At some point, investors could contribute by selling more, but lately they're not helping buyers out," Realtor.com chief economist Danielle Hale said.
4. America's white population expected to shrink
The number of white people in the United States is expected to show a decline in the latest U.S. Census Bureau data for the first time since the census' inception, Erica Pandey writes, based on reporting by the Washington Post.
The big picture: If this projection is borne out by the census data — set to be released this week — it will mean the white decline has come around eight years earlier than experts predicted, William Frey, a demographer at the Brookings Institution, told the Post.
The U.S. population is expected to show just 7.4% growth in the last decade — the slowest in history, except for the 1930s. The bulk of the growth is from people of color.
Hispanic people are projected to account for half of the population growth.
The share of Asians in the U.S. is expected to jump from 3% in 2010 to 6% in 2020. The share of Black people holds steady at 12.5%.
5. 1 bee thing: Can the infrastructure bill save pollinators?
The infrastructure bill passed by the Senate on Tuesday includes $2 million a year for five years for "pollinator-friendly practices on roadsides and highway rights of way," Jennifer A. Kingson reports.
Huh?
Well, we all know that bee colonies are collapsing — and Monarch butterflies are having a time of it too — and one problem is the loss of native habitat, some of which abuts roadways.
Where it stands: The legislation would offer grants of up to $150,000 for planting native grasses (like milkweed) that pollinators like — and removing non-native grasses that they don't like.
Under the bill's language, grants could be used for pollinator-friendly mowing strategies, "implementation of an integrated vegetation management plan" and consulting services related to pollinator conservation.
The bottom line: It's still possible for this bill — and this part of it — to be derailed, and while bee people are elated, they say the money isn't nearly as much as is needed to save these vital creatures.
Reader photos:
What's Next: Pandemic pastimes get fancier
Thomas L. Broad writes: "Talk about lifestyle in a small town. This is what you do when you schedule a family reunion in Alliance, Nebraska. You create Carhenge — now a major tourist attraction for the Western Nebraska town of 7,000. Note our trendy Svengoolie T-shirts, another major lifestyle trend — really!"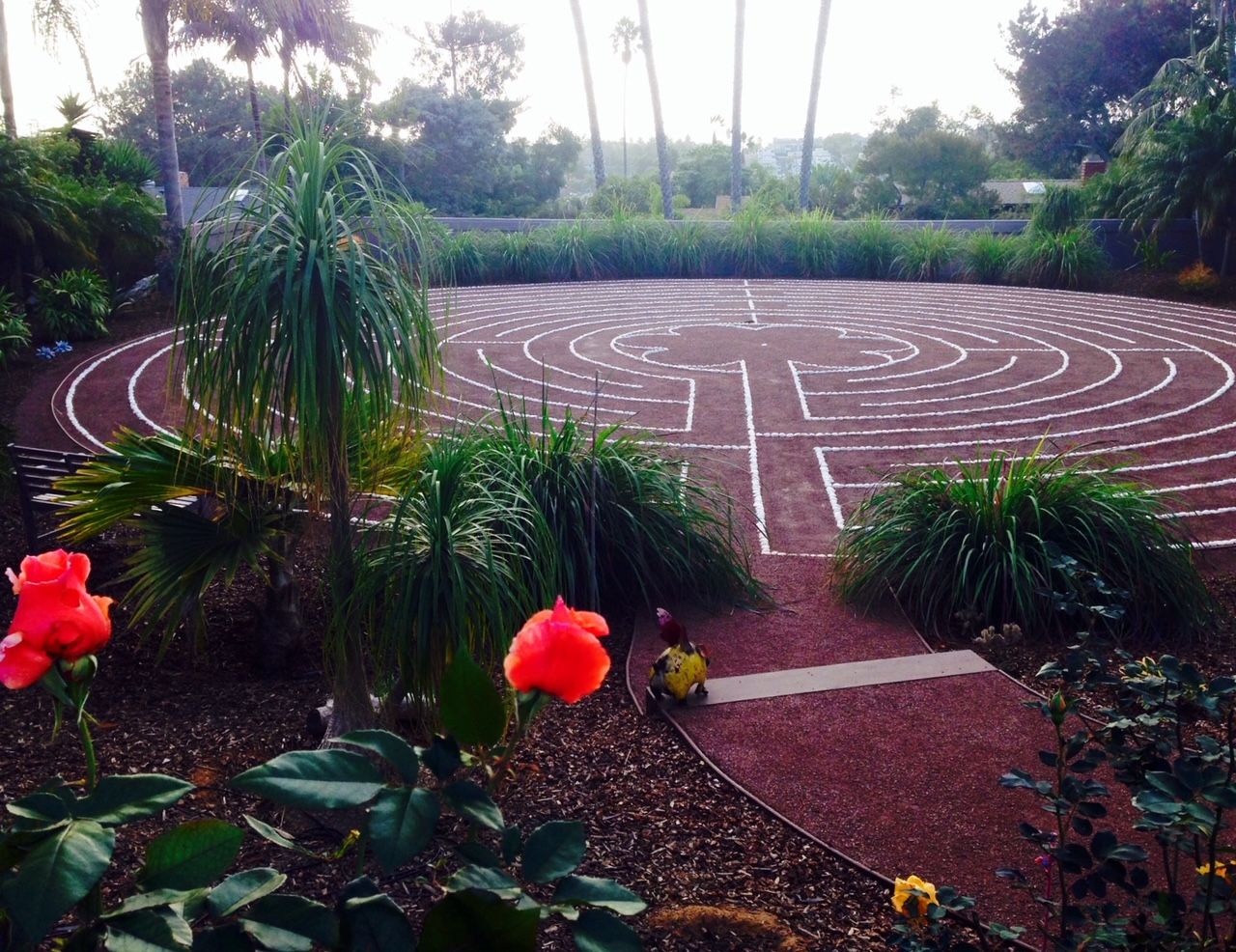 What's next: Xeriscaping!
Linda Goldstein writes: "In 2011, we removed our 5,000-square-foot lawn and installed a hardscape labyrinth to support water conservation in our San Diego County community."
"With fires raging worldwide and water levels in reservoirs, lakes, and rivers at dangerously low levels perhaps What's Next is lawns are out, labyrinths are in!"
Thanks for reading! Please send compliments, complaints, suggestions and good recipes (kidding) to [email protected], and ask your friends to subscribe here.