Axios What's Next
September 22, 2022
Jennifer had the enviable job of spending time this week at Toy Fair, an annual confab for the world's toymakers — and as she found out, they're obsessed with all things social media.
Axios and Noticias Telemundo invite you to join us virtually for the inaugural Axios Latino Visionarios event on Thursday, September 29. Register here to livestream sessions.
Today's newsletter is 1,158 words ... 4 1/2 minutes.
1 big thing: Toys go social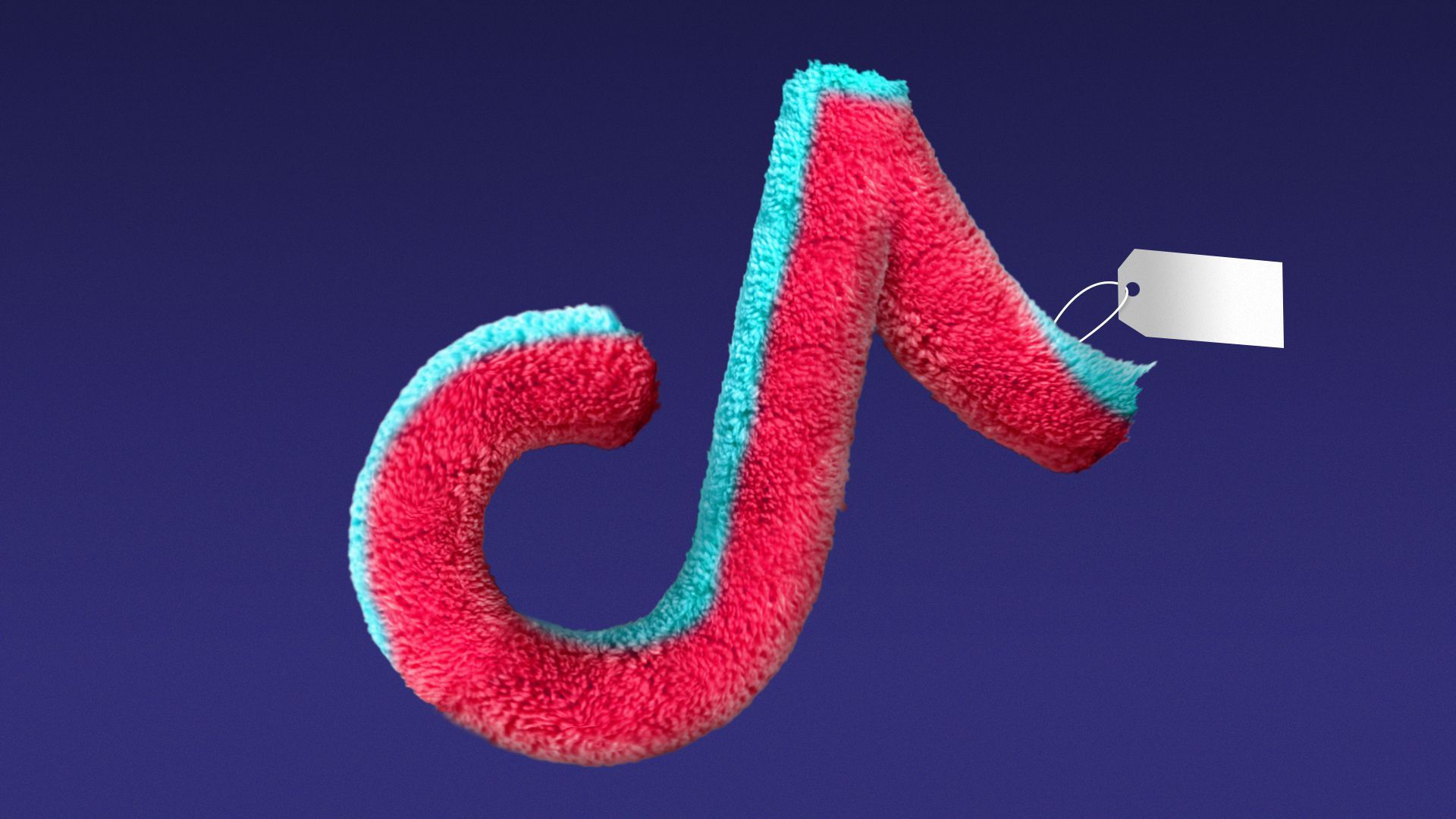 Not only has TikTok become the preferred search engine of young people, it's also now the main place kids go to discover the toys they want, Jennifer A. Kingson reports.
Why it matters: The places where "hot" toys catch on guide the whole advertising industry — and this season's hot holiday toys are heavily tied to apps, video games, and social media influencers.
Driving the news: At a "hot" holiday toy preview event at New York City's Chelsea Piers this week, toy brands were talking up their products' social media cred and their influencer licensing deals.
Case study: A shape-puzzle toy called Kanoodle has had an unexpected burst of popularity thanks to a math tutor who calls herself Miss Arlene and posts superfan videos on TikTok and Instagram.
Yes, but: Blockbuster movies still have the power to drive toy sales. The industry's 2% growth in the first half of 2022 was abetted by the release of "Sonic the Hedgehog 2" in April and "Jurassic World: Dominion" in June, said NPD, the market research firm.
Where it stands: At the holiday preview sponsored by Toy Insider, "hot" toys included a lot of products with STEM tie-ins as well as an emerging category: Toys that cater to kids' sensory or emotional well-being.
And there were lots of modern twists on old favorites, like a new Spirograph set with 3D glasses and Rubik's Phantom, a heat-activated cube in which the warmth of your fingers temporarily reveals the tile color, for extra solving furor.
Between the lines: Kids aren't just watching TikTok — they're also producing content.
The business angle: The toy-buying slump that followed Toys R Us' 2017 bankruptcy has been followed by a rebound, including record-breaking sales in 2020 and 2021, per NPD.
What's next: The return of Toys R Us in Macy's stores next month is expected to goose toy sales, as is this fall's Amazon Prime Day.
2. Gen Z rejects ladder-climbing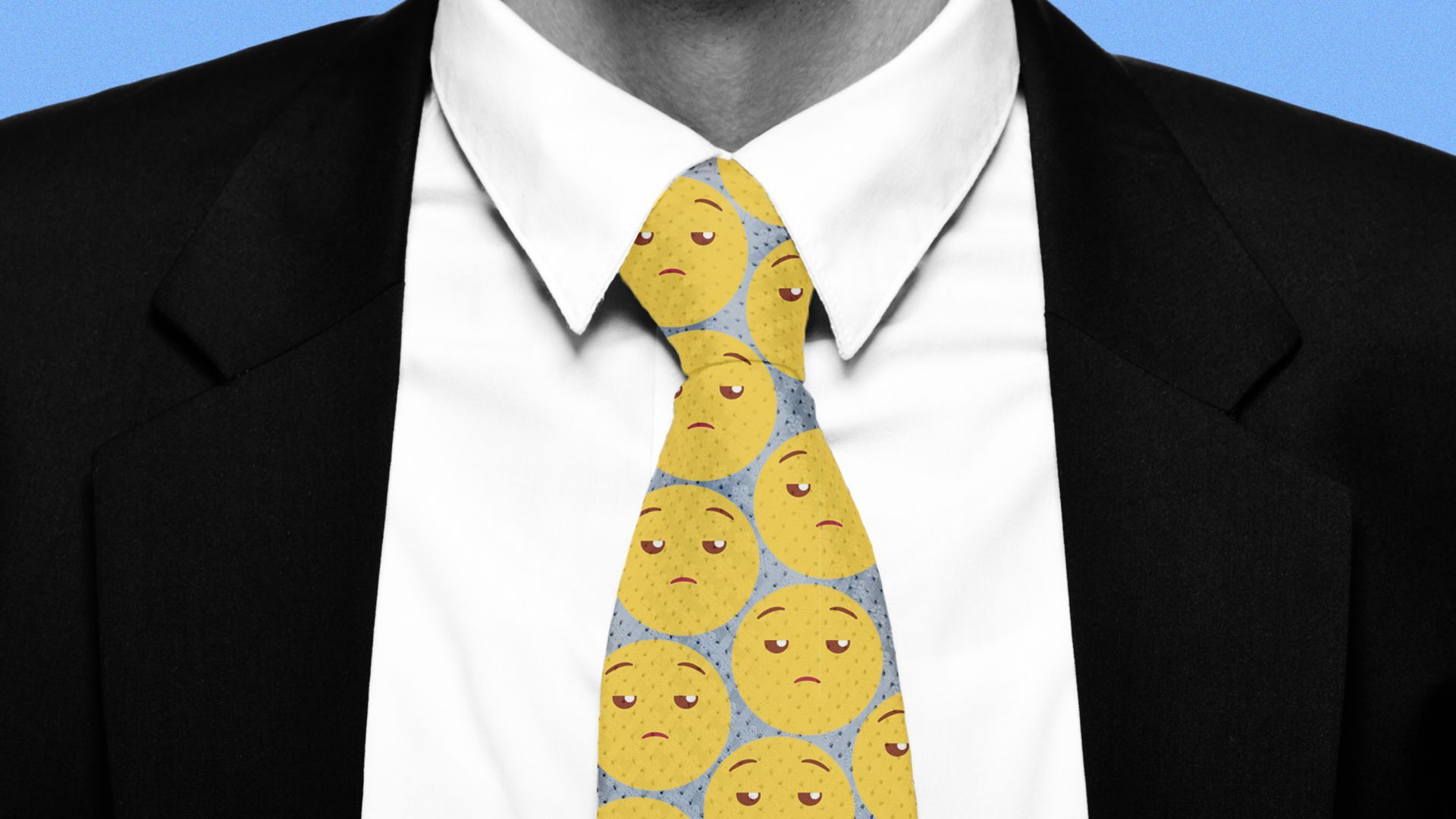 Eighty-two percent of Gen Zers say the idea of doing the minimum required to keep their jobs is pretty or extremely appealing — and 15% of that share are already doing so, per a new Axios/Generation Lab poll, Axios' Erica Pandey reports.
Between the lines: The desire to work to live, instead of living to work, is consistent across gender, race, and political views.
85% of young women find the idea of doing the minimum to get by appealing, and 79% of young men feel the same way.
82% of white respondents, 86% of Black respondents, and 79% of Asian respondents share this view of work, as do 84% of Democrats, 79% of Republicans, and 83% of independents.
Respondents also ranked work lower on their list of priorities than family, friends, wellness, and hobbies.
Alex's thought bubble: It's good that younger people are forming healthier boundaries around work — and totally understandable they're prioritizing other things, given issues like climate change and social unrest that can make corporate ladder-climbing seem pointless.
Methodology: The poll was conducted Sept. 12-15 among a representative sample of 828 18-to-29-year-olds nationwide. The margin of error is +/- 3.4 percentage points.
3. CompSci classes get more popular — slowly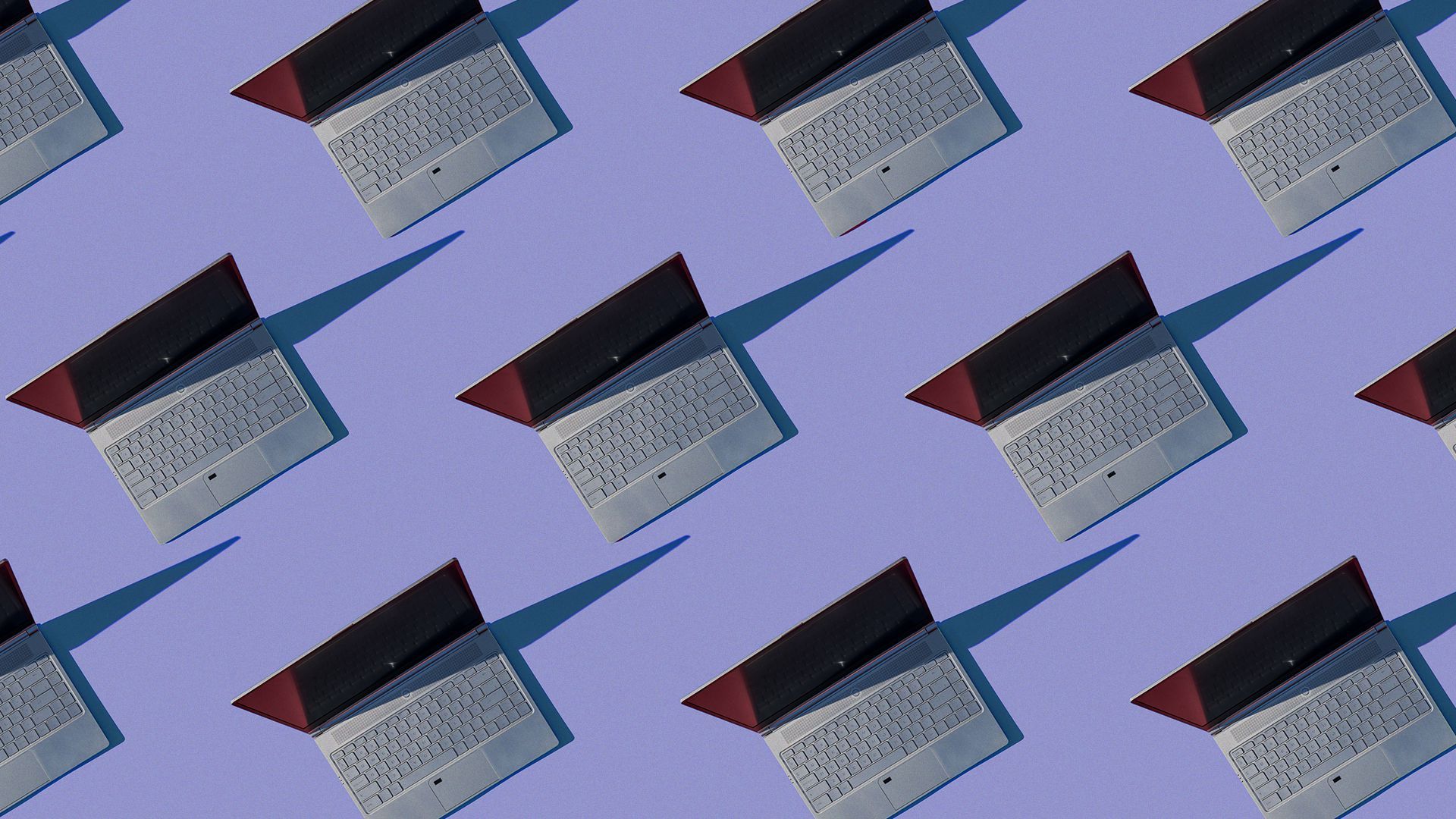 Only about half — 53% — of U.S. high schools offer even one computer science class, finds a new report, Alex Fitzpatrick writes.
Why it matters: Early exposure to computer science and other STEM fields can better prepare young people for a range of high-paying, sought-after jobs.
The report comes from Code.org, Computer Science Teachers Association, and the Expanding Computing Education Pathways Alliance. Some key findings include:
While the overall percentage of schools offering computer science is up slightly from last year (when it was at 51%), rural schools and those with lots of students of color are less likely to have such classes.
5.6% of high school students nationwide are taking computer science classes this year, up from 4.7% last year.
What's next: More than half of U.S. states now mandate that some form of computer science be taught in their high schools, and five states require students to take at least one such class before graduating.
4. Security cams come to NYC's subways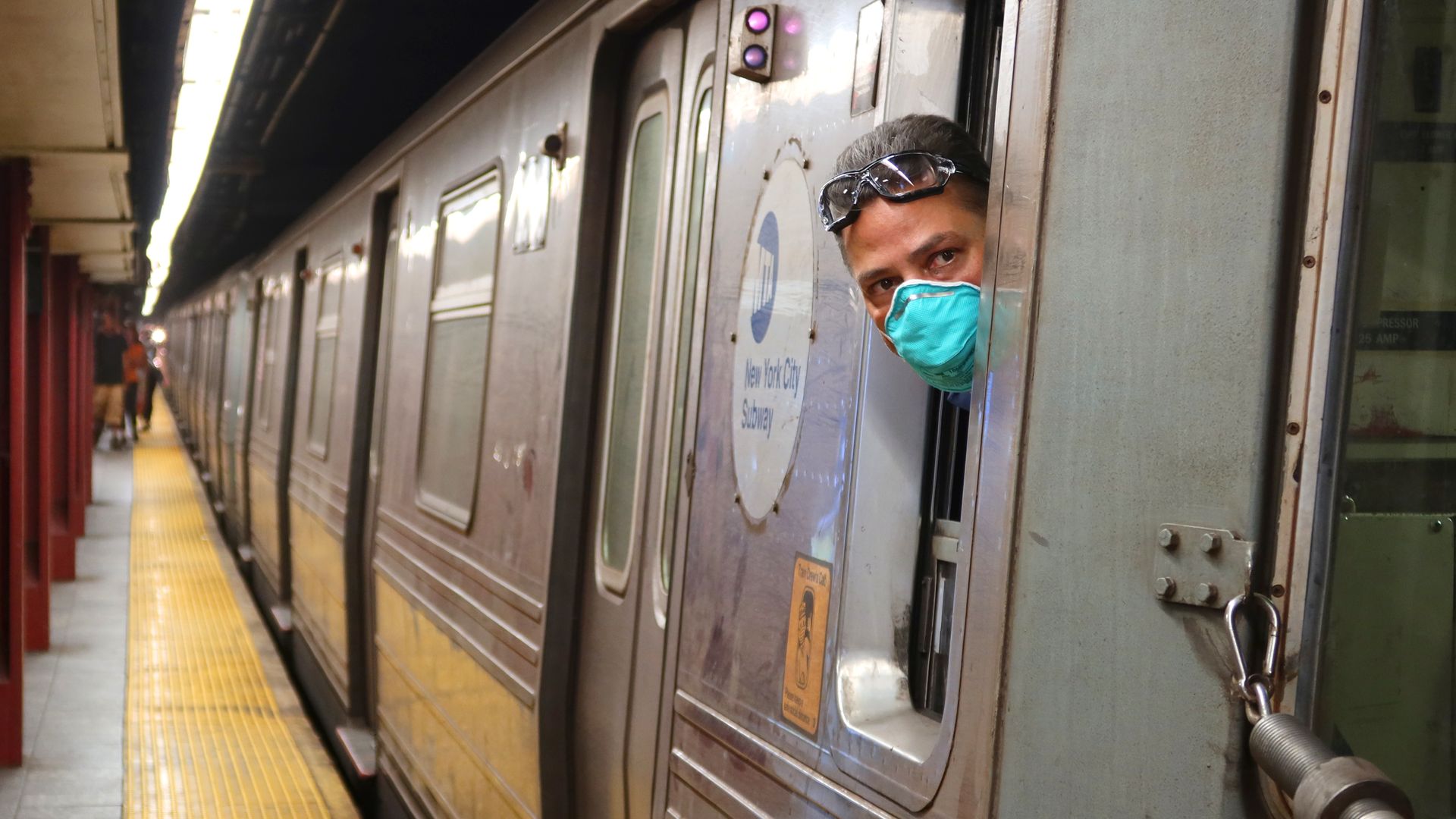 Every New York City subway car is getting outfitted with a pair of security cameras, Alex reports, in a bid to improve safety and get riders back on the rails.
It'll cost $5.5 million in state and federal funding to install the cameras on the Big Apple's 6,300-plus-car subway fleet, with work expected to be done by 2025.
The cameras won't be monitored live, but they could provide evidence in the event of a reported crime.
What they're saying: "You think Big Brother is watching you on the subway?" New York Governor Kathy Hochul told reporters.
"You're absolutely right. That is our intent: To get the message out that we're going to be having surveillance of activity on the subway trains, and that's going to give people great ease of mind."
Between the lines: New York subway ridership is hovering around 60-70% of pre-pandemic levels, in part because of remote work, but also because of people's fears that the system is unsafe.
Those concerns have been fueled in part by attacks against Asian-Americans and other racial and ethnic groups.
5. One fun thing: Row, row, row your...Peloton?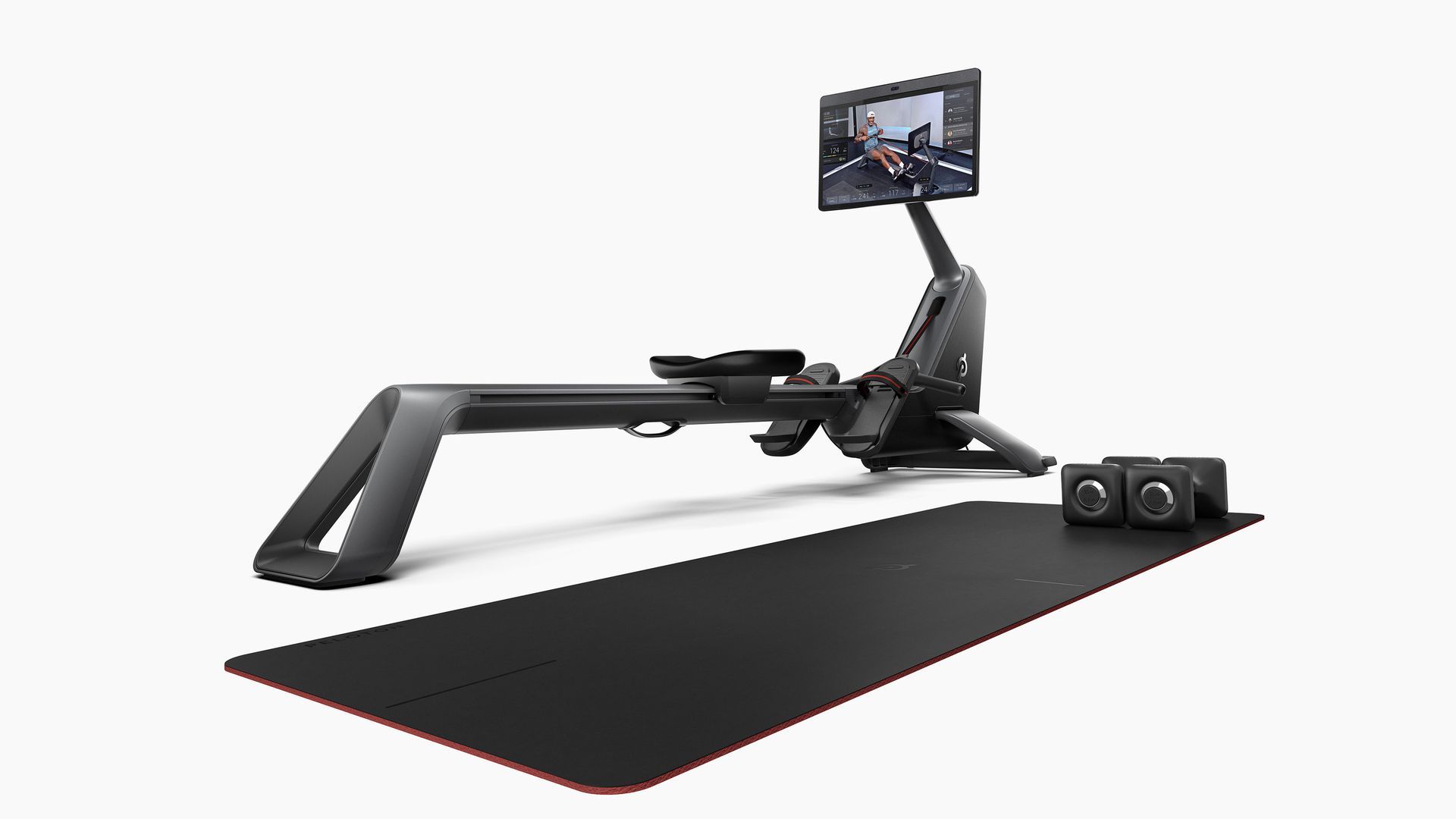 Peloton has revealed plans to sell a rowing machine along with the sort of online classes that it's known for, Axios' Nathan Bomey reports.
Peloton Row starts at $3,195, which includes delivery and setup, while an all-access membership costs $44 a month.
Details: Peloton Row can be "individually calibrated" to help exercisers "adjust their form and strengthen their stroke as they row," Peloton said.
"Post-class analytics and insights measure performance and progress over time," while a 24-inch high definition swivel screen "pivots 45 degrees to bring the studio energy into the home."
The machine can be stowed vertically and anchored to the wall to save space.
Yes, but: Other high-quality rowing machines, like the Hydrow, are cheaper.
A hearty thanks to today's What's Next copy editor, Patricia Guadalupe.
Was this email forwarded to you? Get your daily dose of What's Next by signing up here for our free newsletter.