Axios What's Next
March 15, 2023
As big tech companies scramble to show off their latest AI projects, Google says it's making big inroads in health care applications, Jennifer reports today.
Please join Joann today at 2:30pm ET for an "Ask Me Anything" session on Reddit about her recent 2,500-mile road trip in an electric car. Bring your questions to the r/IAmA subreddit.
Today's newsletter is 1,175 words ... 4 ½ minutes.
1 big thing: Google shows off health care AI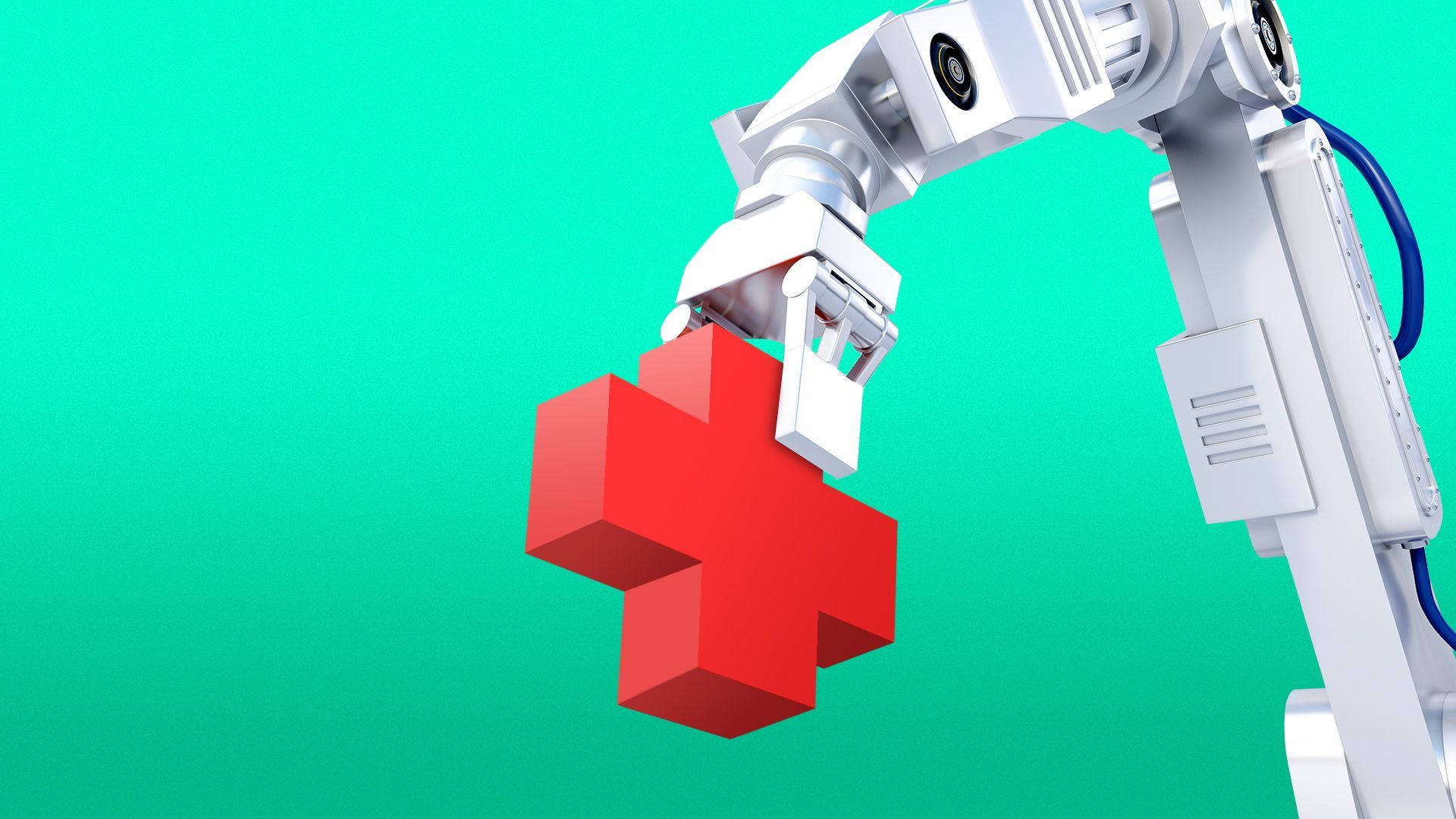 Google showed off an array of new artificial intelligence (AI)-driven health care tools on Tuesday, Jennifer A. Kingson reports, from a souped-up chatbot that can shed light on your medical symptoms to enhanced search features that tell you if a doctor takes Medicaid.
Why it matters: There's an arms race among big tech companies to infuse their products with AI — but the results, particularly in health care, can have unwanted consequences or pitfalls, like racial bias, privacy concerns and ethical problems.
Driving the news: The "large language model" that Google has been building for the medical world — an AI chatbot called Med-PaLM 2 — now consistently passes medical exam questions with a score of 85%, placing it at "expert" doctor level, the company said.
That's an 18% improvement from the system's previous performance, per the company, and "far surpasses similar AI models."
A rival generative AI tool, ChatGPT, also passed the medical exams — but just barely. (ChatGPT's creator, OpenAI, just released a new, more powerful version of its underlying tech.)
Google's system is being trained to "retrieve medical knowledge, accurately answer medical questions, and provide reasoning," the company says.
Yes, but: Google acknowledges AI's shortcomings in the medical realm.
"There's still a lot of work to be done to make sure [Med-PaLM 2] can work in real-world settings," reads a blog post from Yossi Matias, a Google vice president of engineering and research, and Greg Corrado, its head of health AI.
Google found "significant gaps" when the tool was "tested against 14 criteria — including scientific factuality, precision, medical consensus, reasoning, bias and harm," per the post.
Meanwhile: Google's conversational AI technology Duplex has called hundreds of thousands of U.S. doctors to see if they accept Medicaid. The results are now displayed in Google Search, ahead of a March 31 re-enrollment deadline.
Google search results will also soon highlight "providers that identify as community health centers offering free or low-cost care," the company said.
What they're saying: "The future of health is consumer-driven," Karen DeSalvo, Google's chief health officer, told reporters.
"People will expect a mobile-first experience with more personalized insights, services and care."
Zoom out: Google is also deploying AI tools to help offer high-quality, low-cost medical diagnostics globally.
Ultrasound devices with Google AI are being used to detect breast cancer in Taiwan and determine gestational age in expecting mothers in Kenya.
Another Google AI tool that checks chest X-rays for signs of tuberculosis is being used in Sub-Saharan Africa.
Between the lines: The company is acutely aware of criticisms that "Dr. Google" can sometimes lead users to misleading or dangerous health guidance.
To help address those concerns, it's been adding information panels to YouTube Health about the source of some content to help users assess its credibility.
Another new YouTube feature helps people "find human answers" to their health questions, said Garth Graham, director and global head of YouTube Health.
Google also announced a partnership with ThroughLine, which connects users to free mental health crisis support in more than 100 countries.
The big picture: Even as they take breathtaking strides toward improving health care with AI, tech companies and others have been stumbling with what they've unleashed.
Older people covered by Medicare Advantage are finding their benefits cut off by AI algorithms no matter how dire their medical needs, a Stat News investigation found.
The bottom line: Medicine will always need to rely on a healthy mix of technology and human know-how.
2. Ready for (electric) takeoff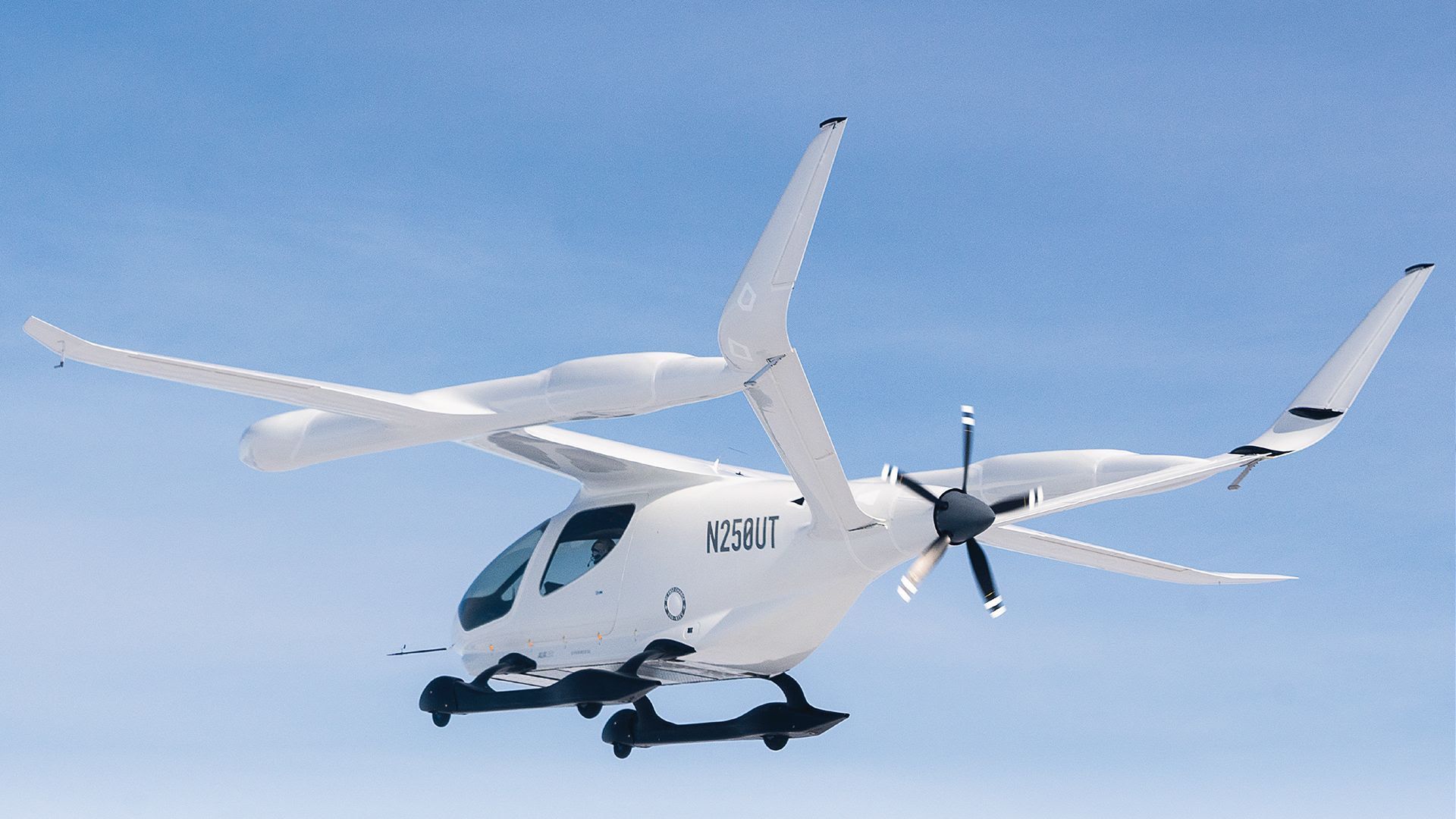 Electric aviation startup Beta Technologies, best known for its ALIA-250 electric vertical takeoff and landing (eVTOL) aircraft, is now taking orders for its more conventional CX300 model, Axios' Andrew Freedman reports.
The CX300 is nearly identical to the ALIA-250, but it takes off and lands like a plane, rather than vertically like a helicopter.
The big picture: Many companies are eyeing electric aircraft as a cleaner and more efficient way to move goods from warehouses to fulfillment centers, a job currently handled by relatively dirty trucks.
Conventionally flown electric aircraft could fill that need sooner than eVTOLs.
What they're saying: Beta founder and CEO Kyle Clark tells Axios the company is responding to customer demand by offering a more conventional electric aircraft that matches existing uses while improving sustainability.
By removing the rotors and flying conventionally, Clark said, "You get longer range and more payload, a less expensive aircraft and a clear certification path."
Zoom in: So far, Beta's CX300 has flown a total of 22,000 miles and completed a 386-mile flight during two years of crewed testing, the company says.
The CX300 has several committed customers, including biotech firm United Therapeutics and Air New Zealand.
What's next: Both of Beta's models are going through the FAA certification process in parallel.
Beta aims to roll out the CX300 to commercial customers in 2025. It already has its military certification.
3. Texas abortion suit revives encryption calls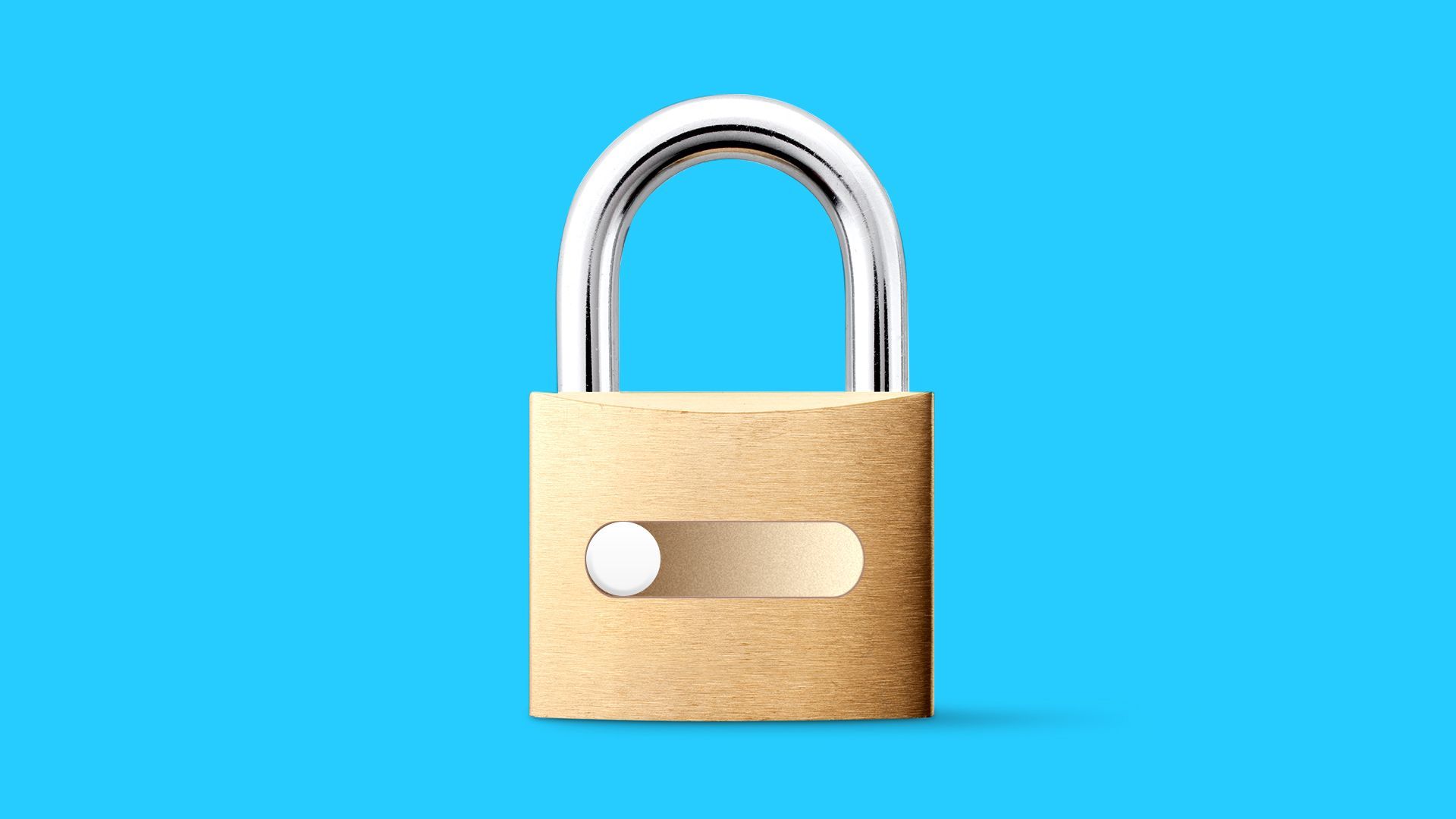 A recent lawsuit in Texas against women who helped a friend access abortion medication is renewing calls for tech giants to make end-to-end encryption the default on their messaging services, Axios' Sam Sabin reports.
Driving the news: A Texas man recently filed a civil lawsuit against three women who he alleges helped his ex-wife obtain abortion-inducing medication and terminate her pregnancy, according to the Texas Tribune.
What's happening: Fight for the Future, an internet rights advocacy group, wants Meta, Twitter, Google, Apple and any other company running a messaging platform to make end-to-end encryption the default on their services.
If a message is end-to-end encrypted, it's impossible for tech companies to see what users are saying, and thus harder for them to comply with law enforcement data requests.
What they're saying: "The no-brainer first step is implementing default end-to-end encryption for all messaging, so that tech companies can't be forced to turn over people's private messages," Leila Nashashibi, a campaigner for Fight for the Future, said in a statement.
Yes, but: Many of the tech giants that advocates are targeting have already started implementing end-to-end encryption.
4. Car-hailing, but make it luxe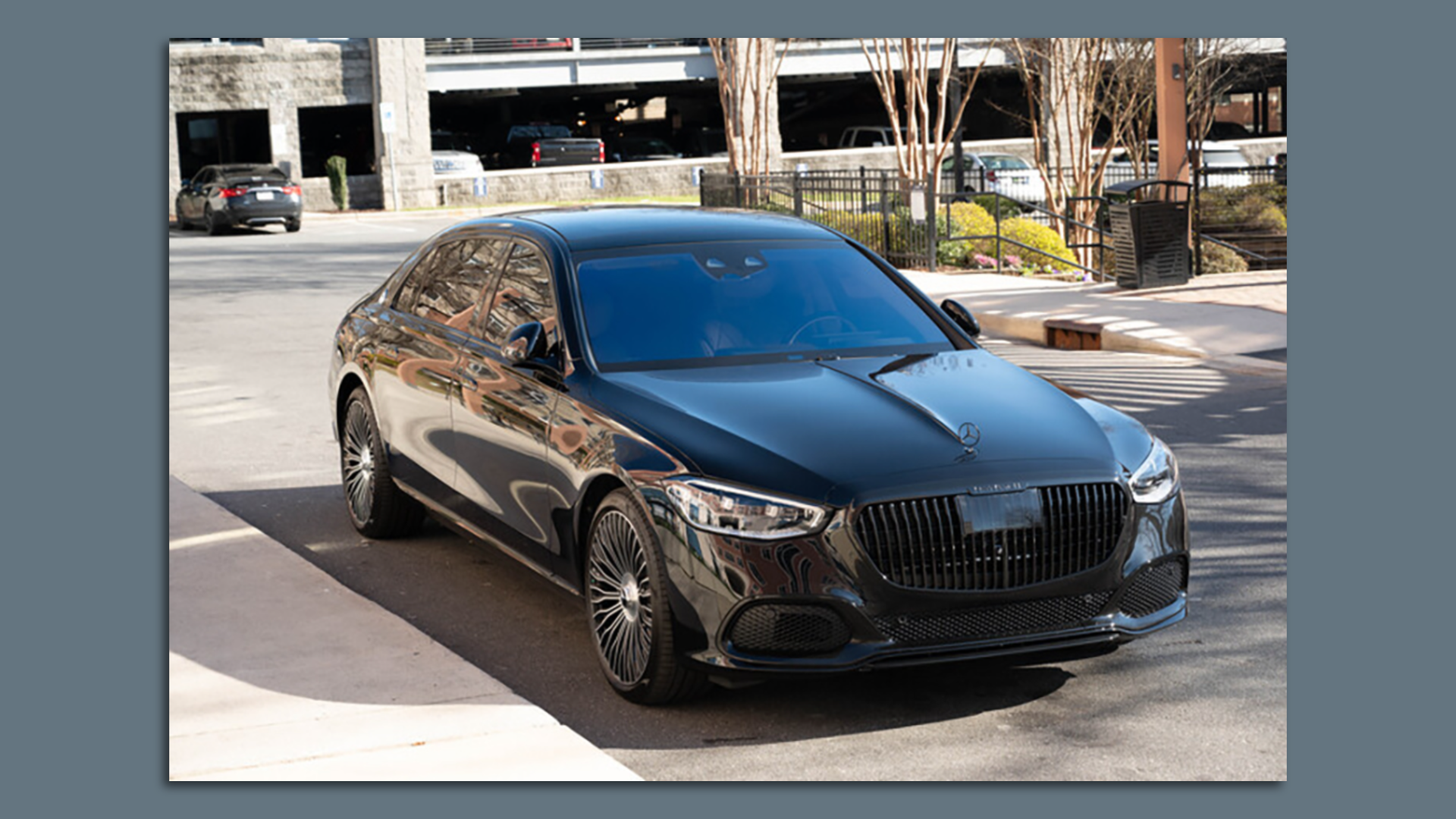 A new luxury car-hailing app exclusively offering rides in Bentleys, Rolls-Royces and Mercedes-Maybachs is launching in Charlotte, North Carolina, this week, Axios' Alexis Clinton reports.
Details: There's a $249 initial membership fee to sign up for the service, called Goldsainte. Rides are then $99 and up per hour.
Members can also rent luxury cars to drive themselves, or list their own high-end vehicles for other members to rent — similar to car rental platform Turo.
What they're saying: Founder Andre Powell hopes the service will make luxury rides more accessible.
"There was just a certain feeling that you would experience when you're driving down the street in these cars, and I really wanted to share that feeling with everybody," Powell tells Axios.
What's next: Goldsainte plans to expand to other cities, including Houston and Dallas, by the end of the year.
Big thanks to today's What's Next copy editor, Egan Millard.
Was this email forwarded to you? Get your daily dose of What's Next by signing up here for our free newsletter.