Axios What's Next
June 15, 2022
Alex here. As a pandemic parent, Jennifer's story today resonates big time — every day seems to bring a new child care challenge to navigate.
Today's Smart Brevity count: 1,117 words — a 4-minute.
1 big thing: The end of 9-5 child care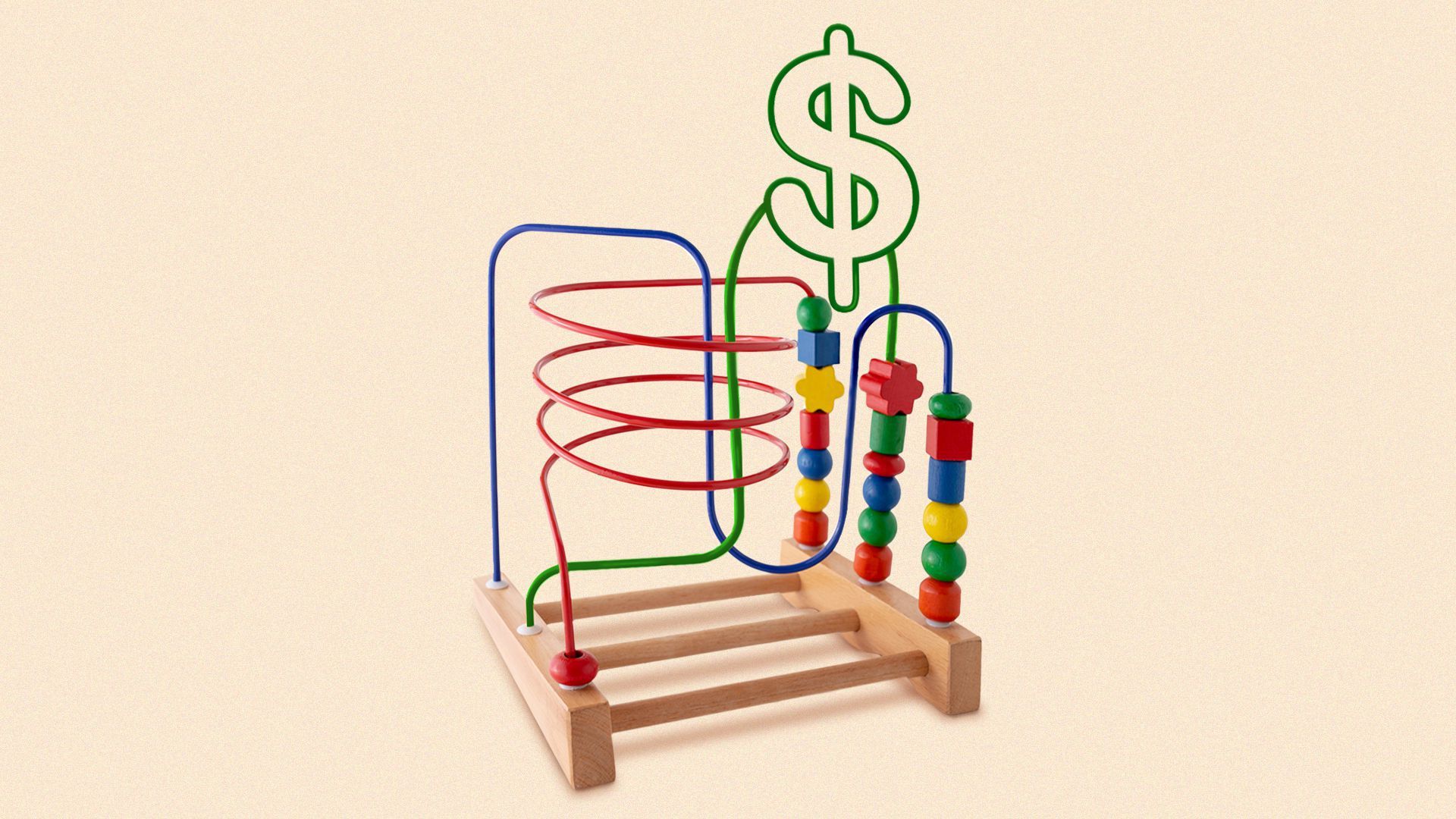 Parents are migrating to "configurable" child care arrangements — perhaps a babysitter two days a week, and other arrangements for the rest — as sitting rates skyrocket and hybrid work persists, Jennifer A. Kingson reports.
Why it matters: 51% of U.S. parents say they'll spend over 20% of their income on child care this year — far more than the 7% that the federal government defines as "affordable" — in a survey that sitter-booking site Care.com provided first to Axios.
In 2019, only 31% of parents said they'd spend that much.
Higher costs are driving long-term changes in how and where child care takes place.
The big picture: Families are shifting from reliable 9-5 coverage to customized, patchwork systems that reflect the workplace realities developed during the pandemic, according to companies that connect parents to child care providers.
They're seeing a big move toward mix-and-match care, in which parents pair their schedules with those of available sitters in their area.
"It's a huge sea change, it's significant," Care.com CEO Tim Allen tells Axios. "Families are coming to look for child care that they can work into the new world order" of fluid work-from-home schedules.
"They don't need the 9-5 nanny or 9-5 daycare anymore," he said. "They need two days a week, or they need someone to pick up the child from school and then stay for a couple of hours while they're at work."
UrbanSitter is seeing the same trends, plus a rise in families pooling resources for nanny shares — which became known during the pandemic as a "pod."
More families are "trying to find a single care provider that they can guarantee a minimum number of hours a week but have some flexibility within that," UrbanSitter co-founder and CEO Lynn Perkins tells Axios.
Driving the news: In its 9th-annual cost-of-care survey, Care.com found that weekly nanny rates rose 23% during the pandemic — to a national average of $694 for one child, up from $565 in 2019.
At the same time, after-school babysitting rates rose 7%, to a national average of $261 a week.
Child care center rates rose 5% to $226 a week — if you can find one with availability.
"With less disposable income to spend on other goods and services and more being deployed towards child care, families are just trying to make ends meet," Allen told Axios.
Yes, but: In-home child care and daycare centers are an out-of-reach luxury for many working Americans — particularly those who don't have the option of working from home.
For them, patchwork care continues to be the norm — and their arrangements are often more tenuous than the babysitters typically hired online.
What's next: Care.com plans to press for legislation that would let families accrue up to $10,500 a year pre-tax for qualified dependent care — money they could carry from job to job and that wouldn't expire.
That's more than double the amount allowed today under flexible spending accounts, which don't carry over.
2. Apple's ⚽️ deal is a huge move for sports fans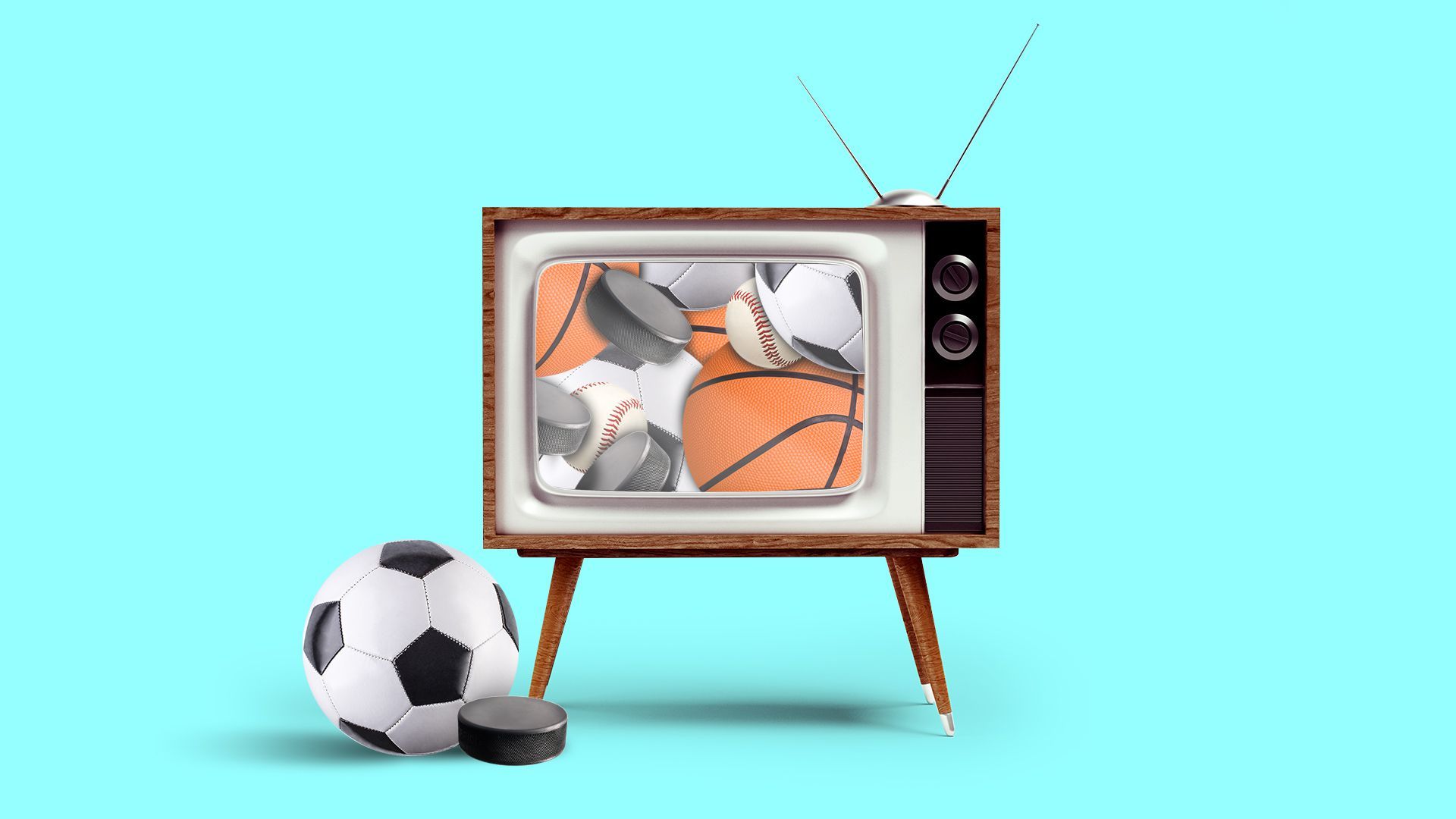 All Major League Soccer (MLS) games will be streamed exclusively via the Apple TV app starting in 2023, the league and Apple announced Tuesday, Alex Fitzpatrick reports.
Why it matters: Live sports are one of traditional TV's last big draws, but deals like this one are making it easier than ever for sports fans to cut the cord.
Having every match on one platform also sidesteps the "where's the game?" issue plaguing other sports. Baseball, for instance, is split between regional sports networks (RSNs), ESPN, Apple, and more.
By the numbers: It's a 10-year, $2.5 billion deal, The Athletic reports.
Other leagues, teams, and networks are experimenting with new streaming options, too.
For example: NESN, home of the Boston Red Sox and Boston Bruins, is prepping a first-of-its-kind standalone streamer available without a cable login — but it'll cost a whopping $30/month.
Other RSNs, like New York's SNY, are stream-able with a cable login.
Our thought bubble: Sports broadcast and streaming arrangements are a complex mess, but this is a fan-friendly setup that shows how it should be done.
3. Ford's hot EV hits a speed bump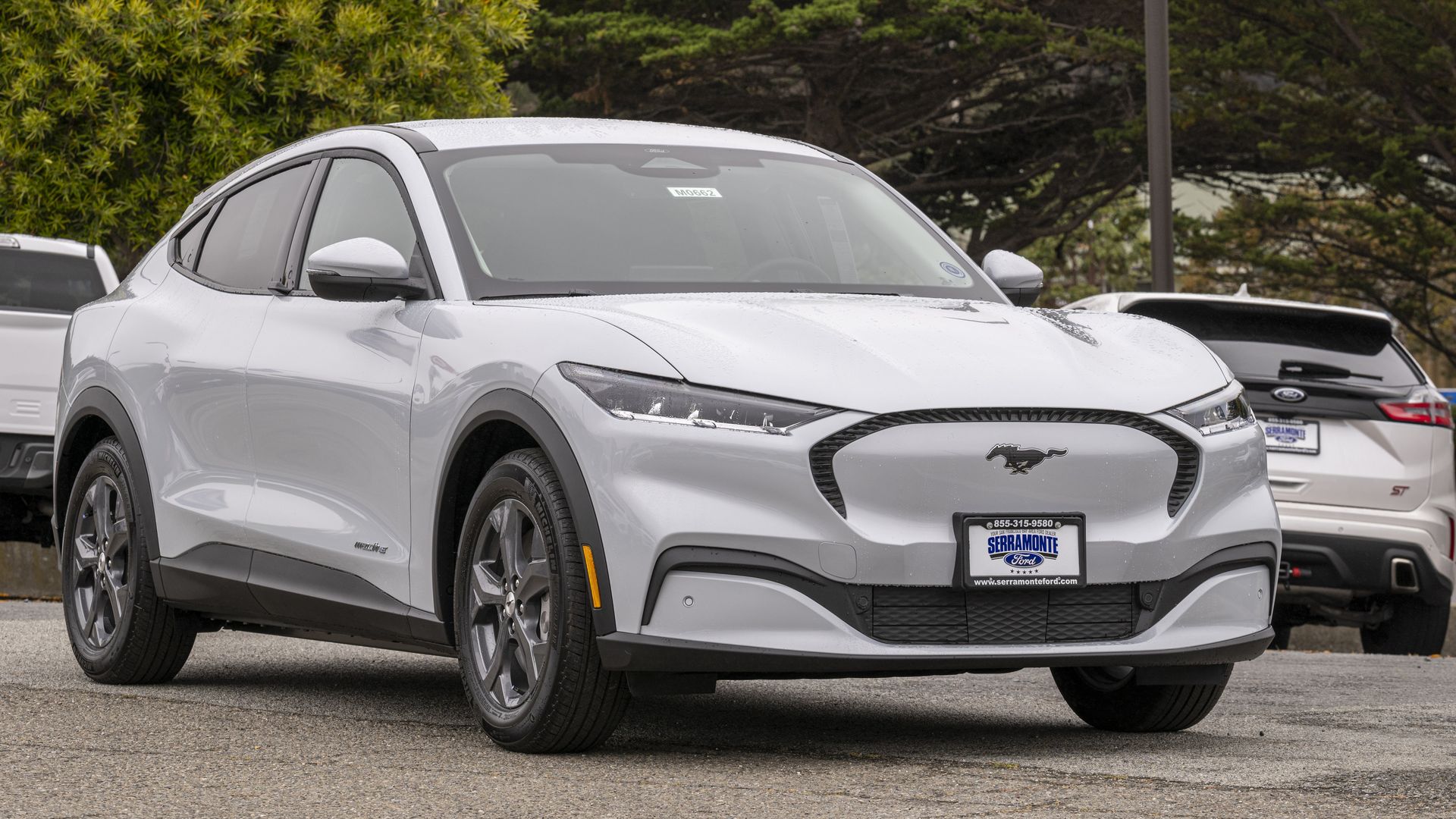 Ford is telling dealers to temporarily pause deliveries of its hit Mustang Mach-E electric SUV amid safety concerns, Alex Fitzpatrick reports.
Why it matters: The well-reviewed Mach-E has been a big seller for Ford.
Plus, the allure of the Mustang brand has warmed American car buyers to the idea of going electric.
The details: A vital part of the affected vehicles' battery system can overheat, potentially resulting in a loss of power while driving.
Ford plans to recall nearly 49,000 Mach-Es potentially affected by the issue, per a notice the company filed with the National Highway Traffic Safety Administration.
A fix in the form of a software update should be available next month.
Our thought bubble: Mass-produced EVs are still a relatively new phenomenon, so it's no surprise manufacturers are encountering problems here and there — but the more issues like these that arise, the harder it'll be to convince electro-skeptics to make the jump.
4. A 'fair chance' for workers with criminal pasts
Employers are increasingly giving candidates with criminal backgrounds or arrest records a "fair chance," Axios' Emily Peck reports.
Why it matters: All the stock market angst isn't yet seeping into the job market, where many employers remain desperate to hire.
That means more workers who are usually sidelined — or, let's face it, openly discriminated against — are getting pulled into the workforce.
Driving the news: 2.5% of Indeed job listings now advertise "fair chance" hiring, according to an analysis conducted by AnnElizabeth Konkel, an economist at the job site's Hiring Lab.
That's up from just over 1% in early 2018 — though down a bit from a high of 3.1% in April.
"Fair chance" listings were defined by Indeed as those including that phrase, plus ones such as "no background check" or "felon friendly."
5. One airport line you can skip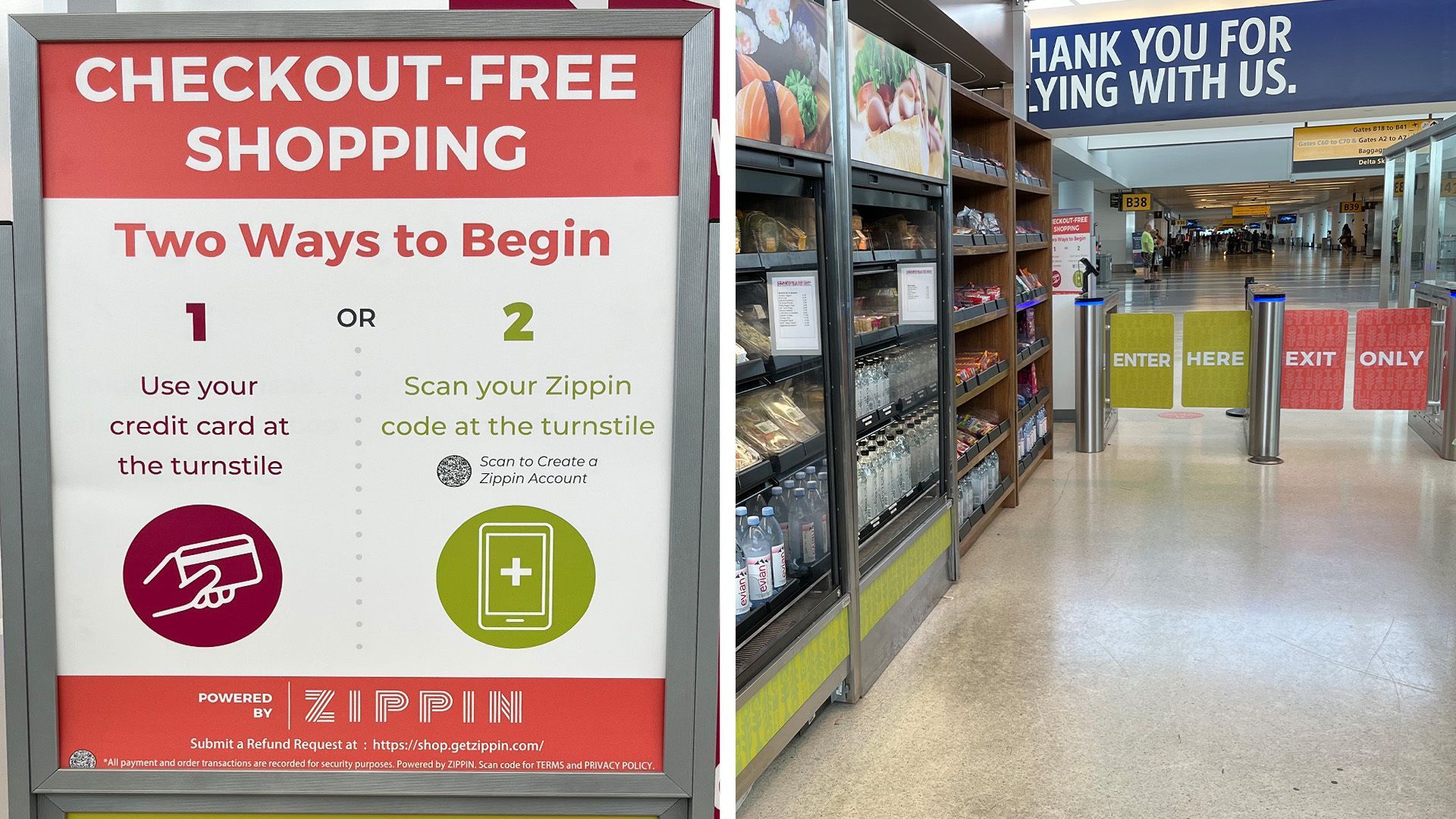 More and more retailers are experimenting with checkout-free technology, including this Camden Food Express store that Joann Muller recently visited while passing through New York's John F. Kennedy International Airport.
Details: The shop, located at Terminal 4, sells pre-wrapped sandwiches, snacks and beverages.
It uses AI computer vision technology from San Francisco-based Zippin, which in May said its system had served more than half a million shoppers in over 50 stores.
How it works: Customers tap or swipe their credit card to enter a turnstile, then choose their purchases, bag them if they like, and walk out.
The AI system automatically identifies the items in the customer's virtual cart and charges the card they used to enter the turnstile.
Similar tech is showing up in high-traffic areas such as stadiums, transportation hubs, and other venues where time is of the essence.
Was this email forwarded to you? Get your daily dose of What's Next magic by signing up for our free newsletter here.