Axios What's Next
December 09, 2021
Good Thursday morning! In today's edition, Joann Muller shows us how you can outfit your dream car and preserve its value with software updates.
And our futuristic pic du jour was taken by Erica Pandey while strolling around Manhattan.
Keep your own photos of "What's Next" in the wild coming. We're at

[email protected]

.
Today's Smart Brevity count: 1,001 words ... 4 minutes.
1 big thing: Decking out your car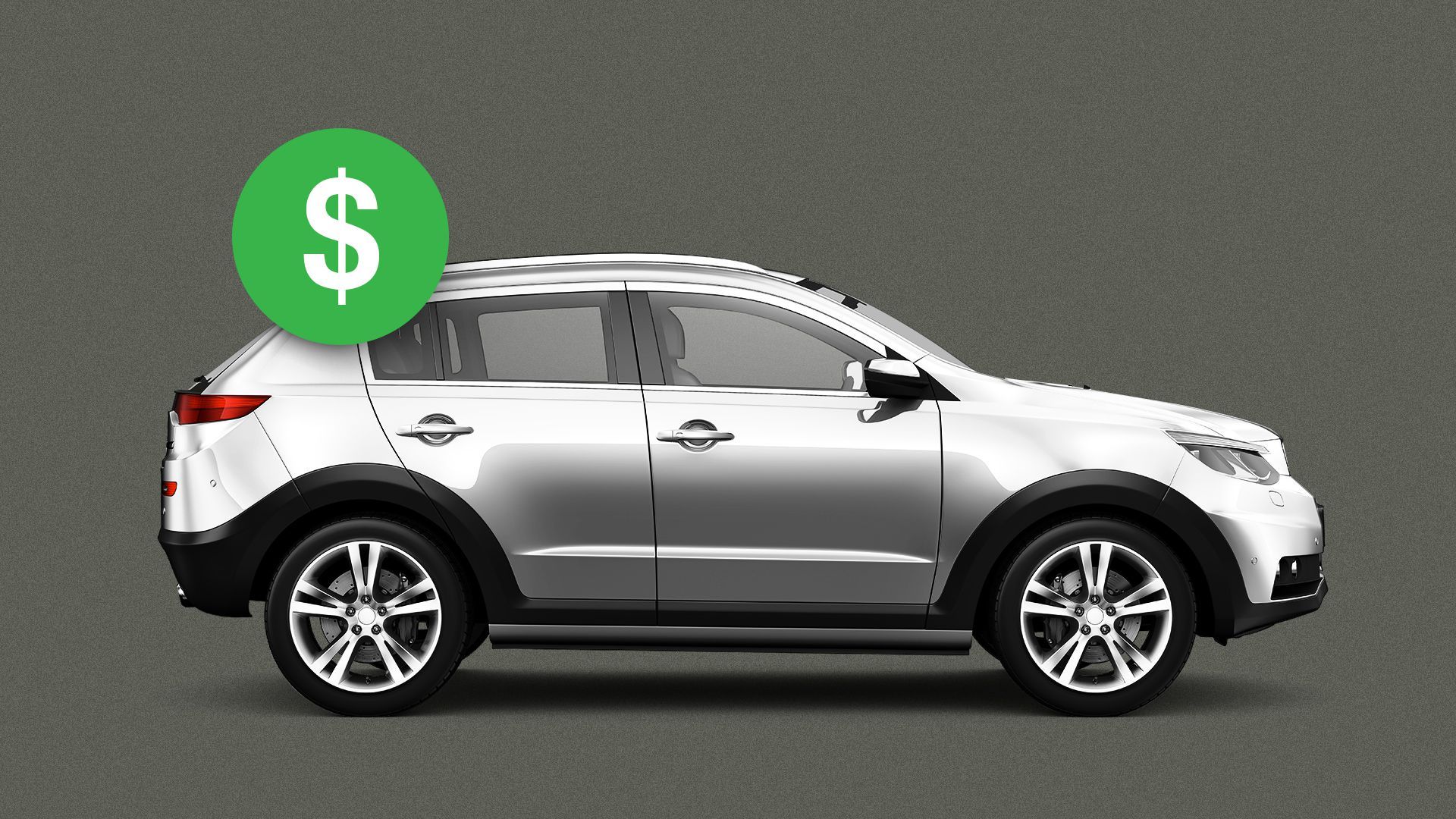 Today's cars typically lose value as soon as they leave the dealership. But with regular software updates, it's possible your next car might keep more of its value over time, Joann writes.
The big picture: A new generation of digital-age car buyers wants to update their vehicles as seamlessly as their smartphones, adding features and services that weren't available at the time of purchase.
Why it matters: Automakers see huge revenue gains from connected-car services that improve the in-car experience while building customer loyalty and driving up resale values.
"It's all about keeping that experience lively and exciting," said Carlos Tavares, CEO of Stellantis (parent of Jeep, Ram, Peugeot and other brands).
Tesla has already proven this works, building devotion among Tesla owners with over-the-air updates that extend their cars' battery life, boost performance or introduce new Autopilot features.
"Tesla customers love their Tesla vehicles and community," notes consulting firm BCG.
And Tesla vehicles generally have higher resale values than other models for many reasons.
That's just the beginning of the software-defined dream car, however. It's also about personalization.
Unlike their boomer parents or grandparents, who customized their ride with souped-up engines and aftermarket accessories, younger buyers seek to personalize their cars with individual apps and conveniences.
Some premium car owners can already pre-set their music and climate preferences before they enter the vehicle — or change the mood on demand.
And families can sync their Amazon Prime account with their 2022 Jeep Grand Wagoneer so they can pause streaming content in their home and resume watching in the car.
Ford Bronco and Jeep Wrangler owners will be able to share trail maps and video footage of their adventures with other off-road enthusiasts.
What's next: With artificial intelligence and augmented reality technology, cars will automatically tailor the experience to suit passengers' mood or preferences.
Of note: High-tech features have already driven up vehicles prices, yet many people don't even use them.
2. Bidding adieu to pay cuts for teleworkers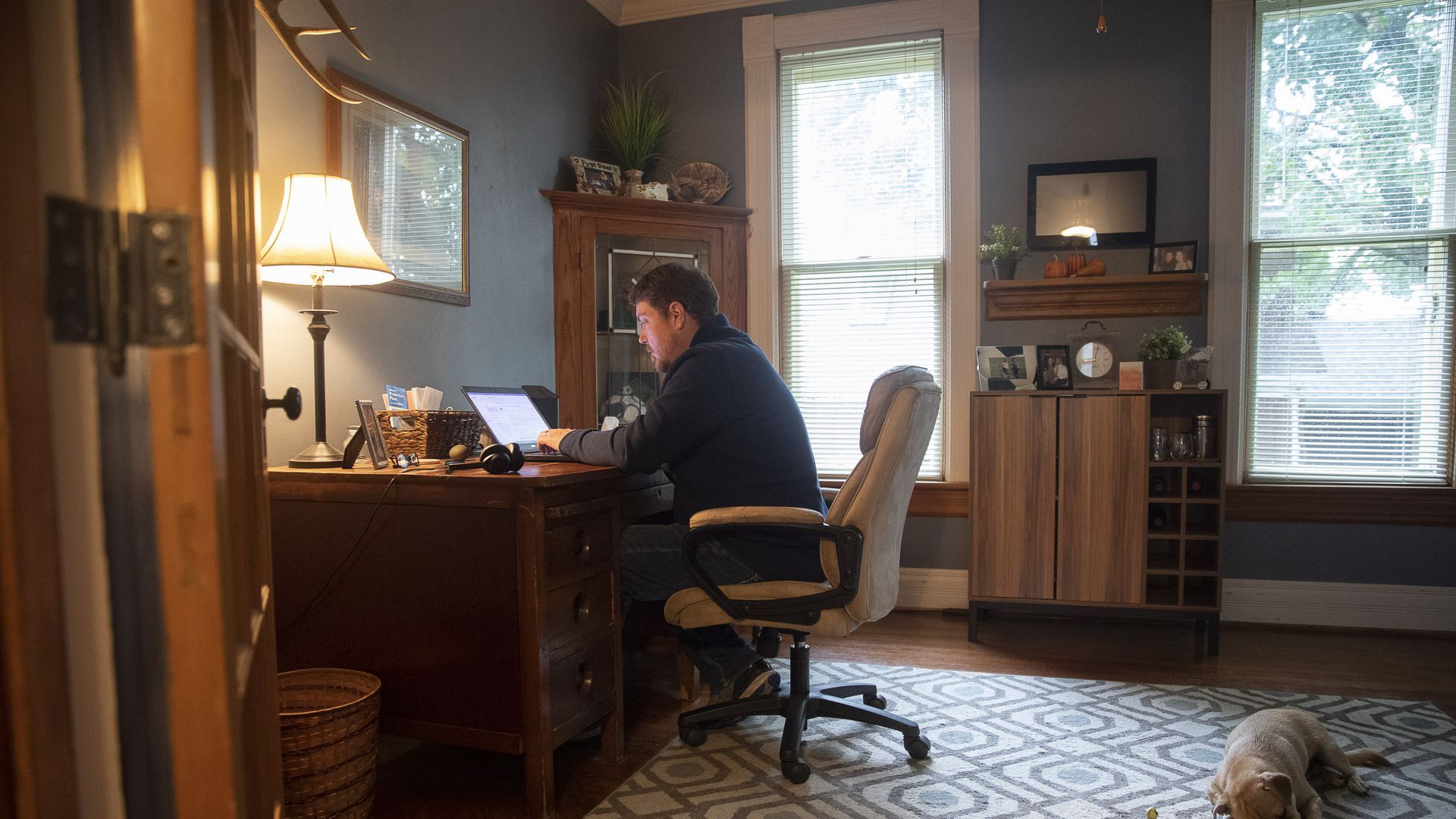 Pay cuts for remote workers who move to less expensive areas: We hardly knew ye.
Why it matters: Because of the scramble for top employees, the local cost of living may become less of a factor in setting wages, Axios' Nathan Bomey reports.
Flashback: When the pandemic supercharged remote work, employers like Facebook and Twitter said they'd cut the pay of workers who moved to lower-cost areas.
But that strategy appears short-lived amid intense competition for talent. Aggressive employers are poaching remote workers with offers of higher compensation.
In 2022, "more employers (especially in tech) will walk back or reduce location-based pay adjustments," according to a Glassdoor report.
As a result, more workers may move away from headquarters in pricey cities.
Reddit and Spotify have already said they'll pay workers the same no matter where they live.
The bottom line: "Just being able to announce that you're keeping everybody's pay the same is a powerful draw," Glassdoor senior economist Daniel Zhao tells Axios. "I suspect we will see [pay] gaps shrink between markets."
3. Ad industry growing at record pace
New estimates suggest the advertising industry grew faster this year compared to any point in recent history, Sara Fischer writes in Axios Media Trends.
Why it matters: The sector's success has long been tied to the health of the global economy. But new growth opportunities driven by the pandemic, such as e-commerce, have allowed the industry to flourish despite wider economic constraints.
By the numbers: In June, GroupM — a global advertising agency — predicted that the global advertising growth rate for 2021 would be 19.2% compared to the dismal year prior.
On Monday, it released updated predictions that the advertising industry growth rate would actually hit 22.5% this year, a historical year-over-year high.
A similar forecast released Sunday from Magna, another ad agency, also estimated a 22% ad industry growth rate in 2021. Magna said it was "the highest growth rate ever recorded" by the agency, beating a 12.5% growth rate in 2000.
Be smart: Experts say what caused such massive growth was the rise of opportunities to expand the ad market that didn't exist before the pandemic.
Many small businesses, for example, finally went online and used online advertising to market their new digital presence.
4. Why consultants love hybrid work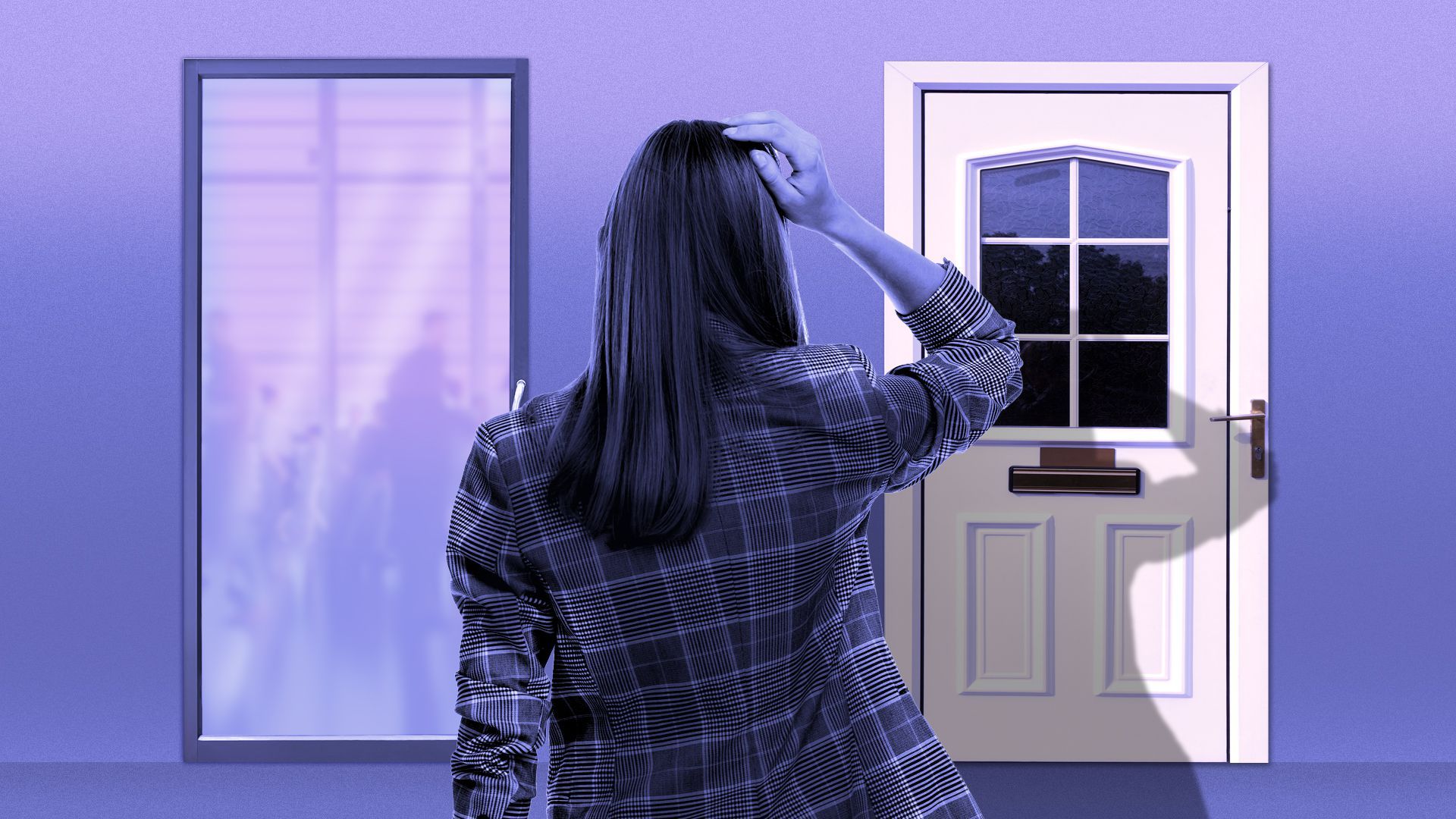 As coronavirus cases rise and fall, companies continue to grapple with the return to work: Should we ask workers to come to the office? Should we go remote forever? If we do hybrid, what does that look like?
Why it matters: Finding the answers to all of those questions is a windfall for consultants, Erica writes.
The return-to-office dilemma is the best thing to happen to consultants since Y2K, Bloomberg's Matthew Boyle reports.
All of the big consulting firms — like McKinsey, BCG, EY, Deloitte and more — have gotten into the remote work consulting game.
These "transformation services" the firms offer can cost anywhere from $5 million to $10 million per project, writes Boyle.
So with companies in every industry and of every size lining up to get answers, solving the return-to-work conundrum is turning into a lucrative business.
What to watch: Yes, consultants are offering their advice on hybrid work, but no one really knows what's coming or what work will look like when the pandemic is finally behind us.
Brad Bell, director of the Center for Advanced Human Resource Studies at Cornell told Boyle, "I've studied remote work for two decades, but what we experienced over the last year and a half is nothing like what we studied."
5. Photo of the day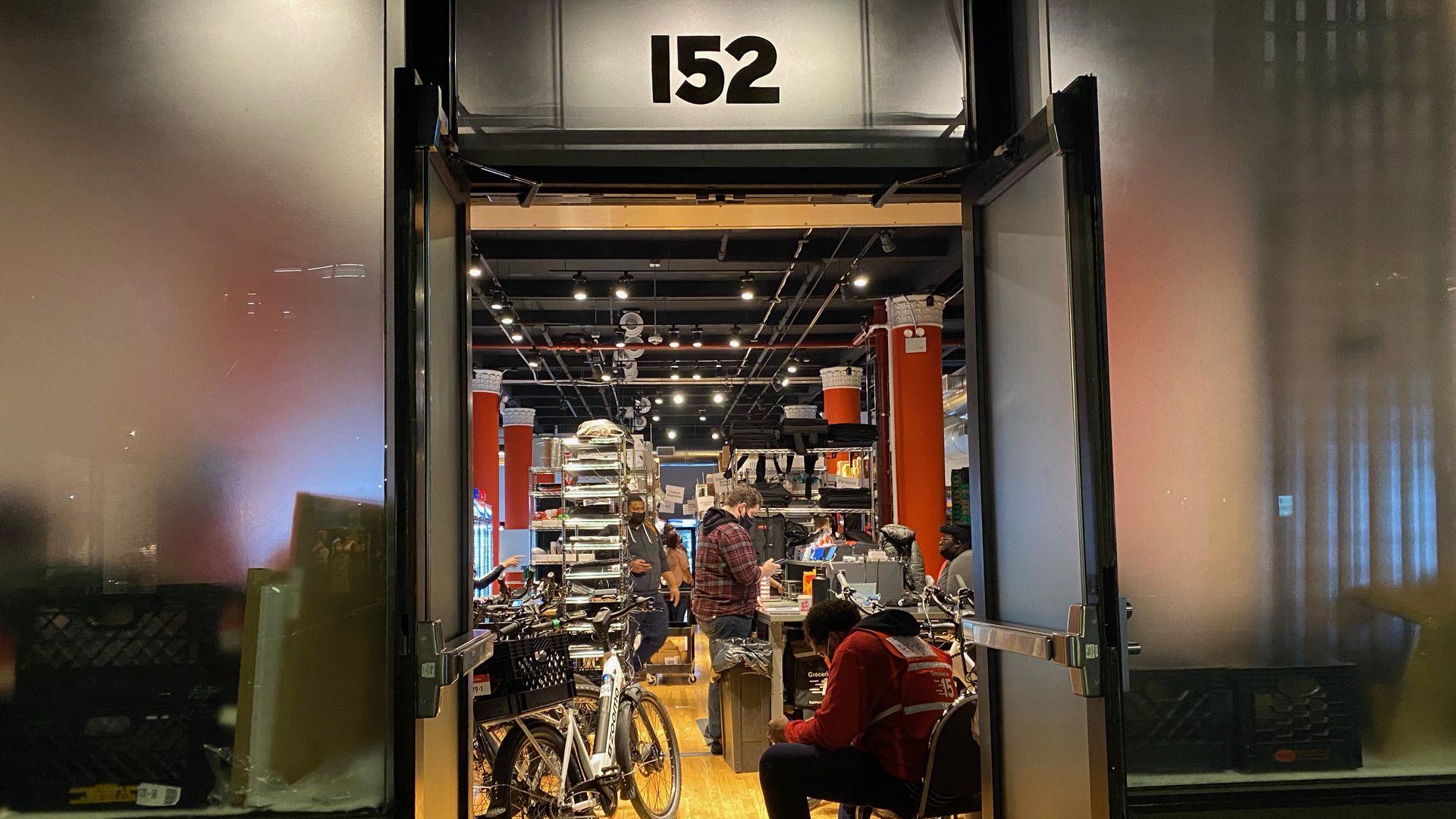 Remember DoorDash's foray into 15-minute grocery delivery we told you about earlier this week?
Well, I actually walked by the Chelsea headquarters where the company is launching its super-fast New York City delivery pilot, Erica writes.
It's what you'd expect: A big warehouse, with delivery workers zooming in and out on bikes every so often.
My thought bubble: If DoorDash — and its competitors in the grocery delivery space, like Amazon and Instacart — are able to hide more warehouses in plain sight around cities, 15-minute delivery might just take off.
Was this email forwarded to you? Get your daily dose of What's Next magic by signing up for our free newsletter here.