Axios What's Next
September 27, 2023
Extreme weather and climate change are driving up insurance costs nationwide, a new report finds.
Today's newsletter is 1,077 words ... 4 minutes.
1 big thing: Insurance risk rises
Millions of homeowners nationwide are facing higher insurance rates due to the risk of wildfires, high winds and flooding, a new analysis finds, Axios' Brianna Crane reports.
About 12 million properties may see premium hikes because of the risk of flooding, nearly 24 million because of potential wind damage, and about 4.4 million because of wildfire risk, per estimates from the First Street Foundation, a climate data nonprofit.
Why it matters: Many homeowners may struggle to manage higher costs.
About 640,000 delinquent mortgages may see higher insurance premiums, the report finds, "increasing the likelihood of default."
Driving the news: Insurers are changing how they factor climate and extreme weather risks into the premiums they charge for coverage, while some are suspending coverage altogether.
What's happening: When it comes to wildfire and wind damage, some private insurers are dropping policyholders as the risk of those threats grows, says Jeremy Porter, First Street's head of climate implications research.
That's leading many homeowners to opt for public "insurer of last resort" plans — but often at higher rates.
California state law, for example, prevents private insurers from raising their rates more than 7% a year, but public plans have no such cap.
Some Californians have gone from paying $1,500 annually for their private plan to $6,000-plus for a public plan.
Of note: California leaders announced a plan last week to lure insurers back to the state by more quickly deciding on rate hike requests.
Meanwhile, FEMA recently updated its flood insurance pricing model for the first time since the 1970s, leading to higher premiums that are more reflective of today's flooding risks, Porter says.
The intrigue: 8 million households are in FEMA flood zones, but only 4.7 million have active flood insurance policies.
Zoom in: Rising rates driven by climate and weather-related risks are particularly pronounced in states like Florida and Louisiana, where many residents are turning to insurers of last resort.
The number of wind damage insurance policies in force with Florida's state-sponsored provider, for instance, grew 168% between 2016-2023 to over 1.3 million, while the average premium rose about 60% from around $2,000 to $3,300, per the report.
During this period, seven hurricanes made landfall in the state.
Between the lines: Climate and extreme weather risks — and the associated financial costs — are starting to influence where people choose to live, Porter says, but only to a slight degree.
For example, Florida's population grew from 2020 to 2022, per the latest census data. But Miami — home to the country's most expensive homeowner's insurance — shrunk slightly.
Miami is still a popular place to live, but people are leaving areas like South Beach for communities at higher elevations, like Little Haiti, Porter says.
2. Employers get creative on benefits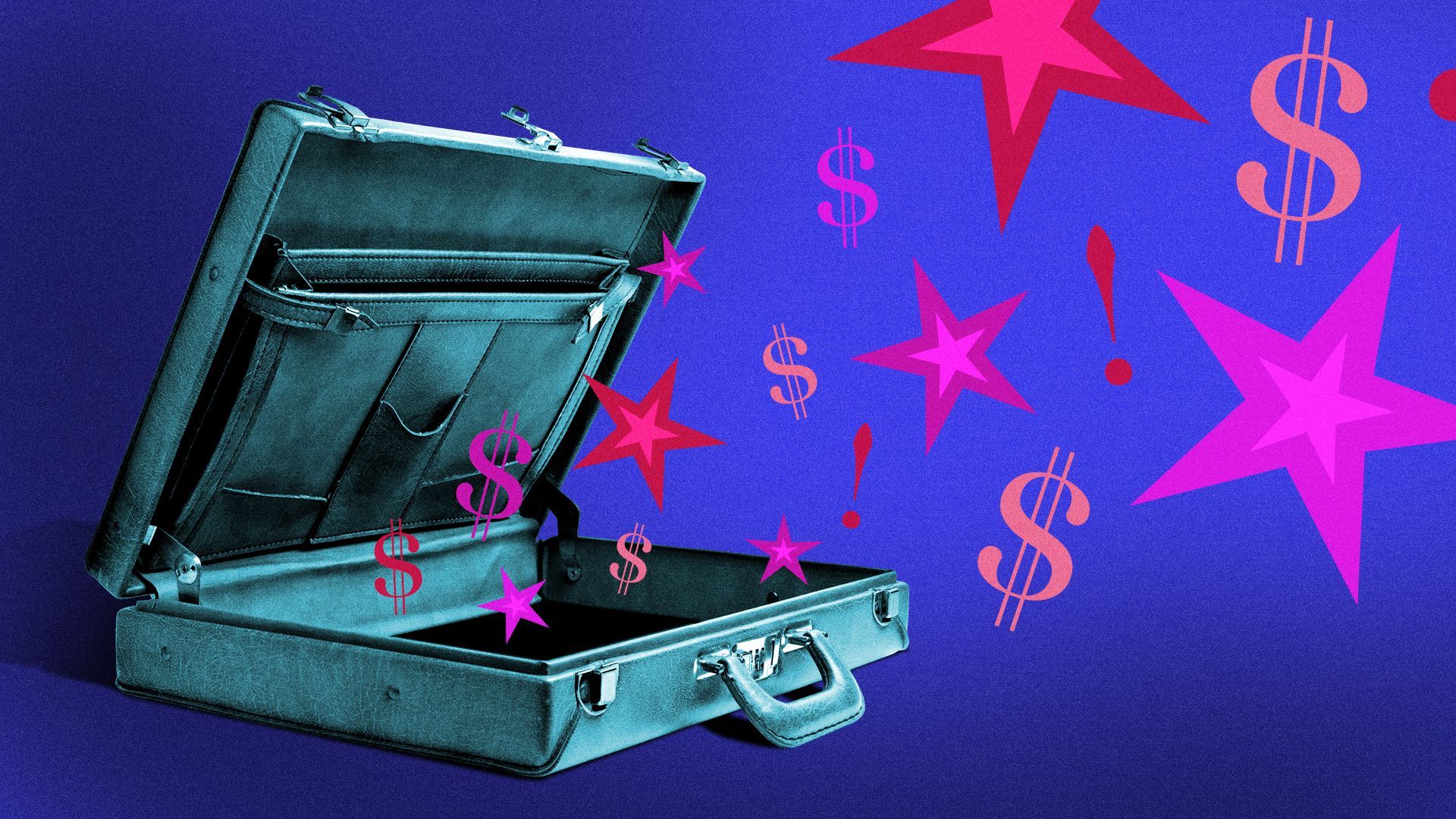 Employers are retooling their benefits as they brace for a major hike in health care costs, Axios Vitals' Tina Reed reports, aiming to provide perks better targeted to workers' needs as they closely mind their bottom lines.
The big picture: Employer health care costs are expected to see their largest jump in a decade, but many companies facing an ongoing workforce crunch are hesitant to pass along those costs or cut back benefits.
Rather than adding on a host of new benefits, employers are trying to shore up gaps in coverage of areas like mental health and women's health while keeping a lid on costs, experts say.
Companies are exploring...
Better mental health options: Recognizing the shortage of mental health professionals, employers have added supplemental provider networks, often through virtual offerings like Ginger or Teladoc.
Menopause support: While there's been a lot of focus on supporting reproductive-age women through fertility, pregnancy and lactation services, there's now growing recognition around menopause, too.
Inclusive benefits: Employers have placed greater emphasis on addressing equity.
For instance, they're taking a closer look at provider networks to ensure they reach underserved populations and neighborhoods.
They're also investing in products that help LGBTQ employees or employees of color find providers that more effectively meet their health needs.
Health-adjacent perks: Lifestyle Spending Accounts (LSAs) are among the newest additions to the benefits toolbox.
They're typically used to help employees pay for health-boosting gym memberships or home workout equipment.
3. Black Americans see media bias despite changes
Media outlets vowed to hire more diverse staff after the murder of George Floyd — but three years later, those commitments have done little to transform Black Americans' perceptions of news media, Axios' Russell Contreras and Sara Fischer report based on a new survey.
By the numbers: Almost two-thirds of Black Americans (63%) say news about Black people is often more negative than news about other racial and ethnic groups, per a new Pew Research Center survey.
Half say coverage often lacks important information, and 43% say the coverage largely stereotypes Black people.
About 4 in 10 (39%) say they come across news that is racist or racially insensitive extremely or fairly often.
Just 14% of Black Americans are highly confident that Black people will be covered fairly in their lifetimes.
The intrigue: Substantial shares say that including more Black people as sources (54%) and hiring more Black newsroom leaders (53%) and journalists (44%) could improve what they see as flawed coverage.
Nearly half of Black Americans think that Black journalists do a better job than other journalists at covering issues related to race and racial inequality (45%), and at understanding them (44%).
4. Pumpkin spice weed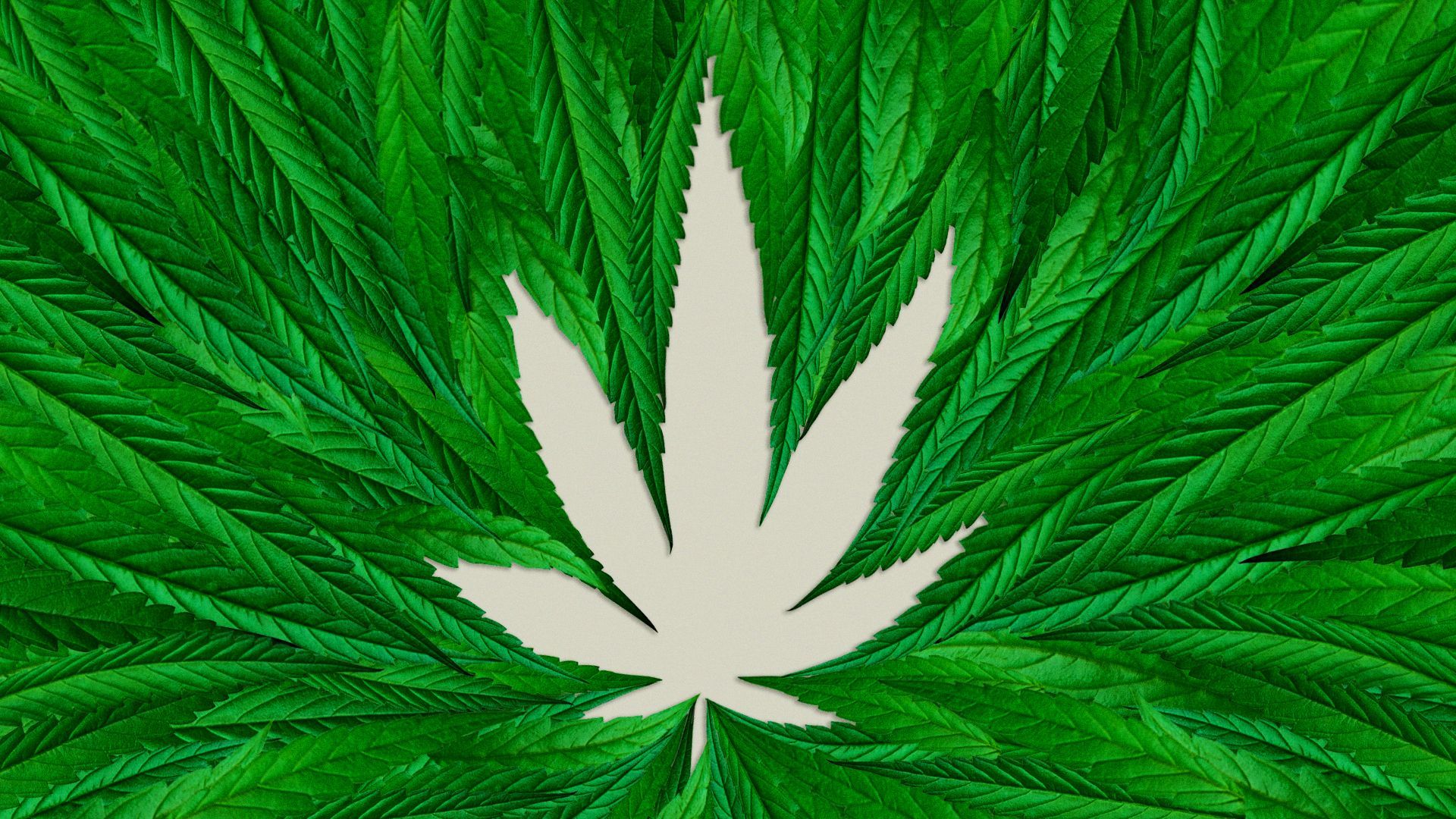 Colorado cannabis dispensary Native Roots is releasing pumpkin spice marijuana vape pen cartridges this week, Axios Denver's John Frank reports — and expects them to sell as fast as drive-through lattes.
Why it matters: It's more than a gimmick. Colorado cannabis companies are seeing sales slide after years of riding high, and they're looking for new ways to draw legal customers.
The intrigue: The flavors of pumpkin pie — cinnamon, ginger, anise and clove — are actually natural chemical compounds found in cannabis.
The terpenes that hold the flavor are extracted from the plant and combined in a proprietary blend for the vape pens, the company tells Axios.
What they're saying: "This is just something to add freshness, newness for our customers," Native Roots spokesperson Buck Dutton says.
"Everybody else is playing in the pumpkin spice world — why not let cannabis too?"
What's next: Native Roots is still deciding on its holiday flavors and considering eggnog or peppermint bark.
The other side: Advocates for tougher regulations on marijuana worry that flavored THC or tobacco products will appeal to children.
Big thanks to What's Next copy editor Amy Stern
Was this email forwarded to you? Get your daily dose of What's Next by signing up here for our free newsletter.