Axios What's Next
June 09, 2022
See something cool that speaks to the way we'll live, work, play or get around in the future? Email us a photo at [email protected].
Today's Smart Brevity count: 1,092 words ... 4 minutes.
1 big thing: Hot robot summer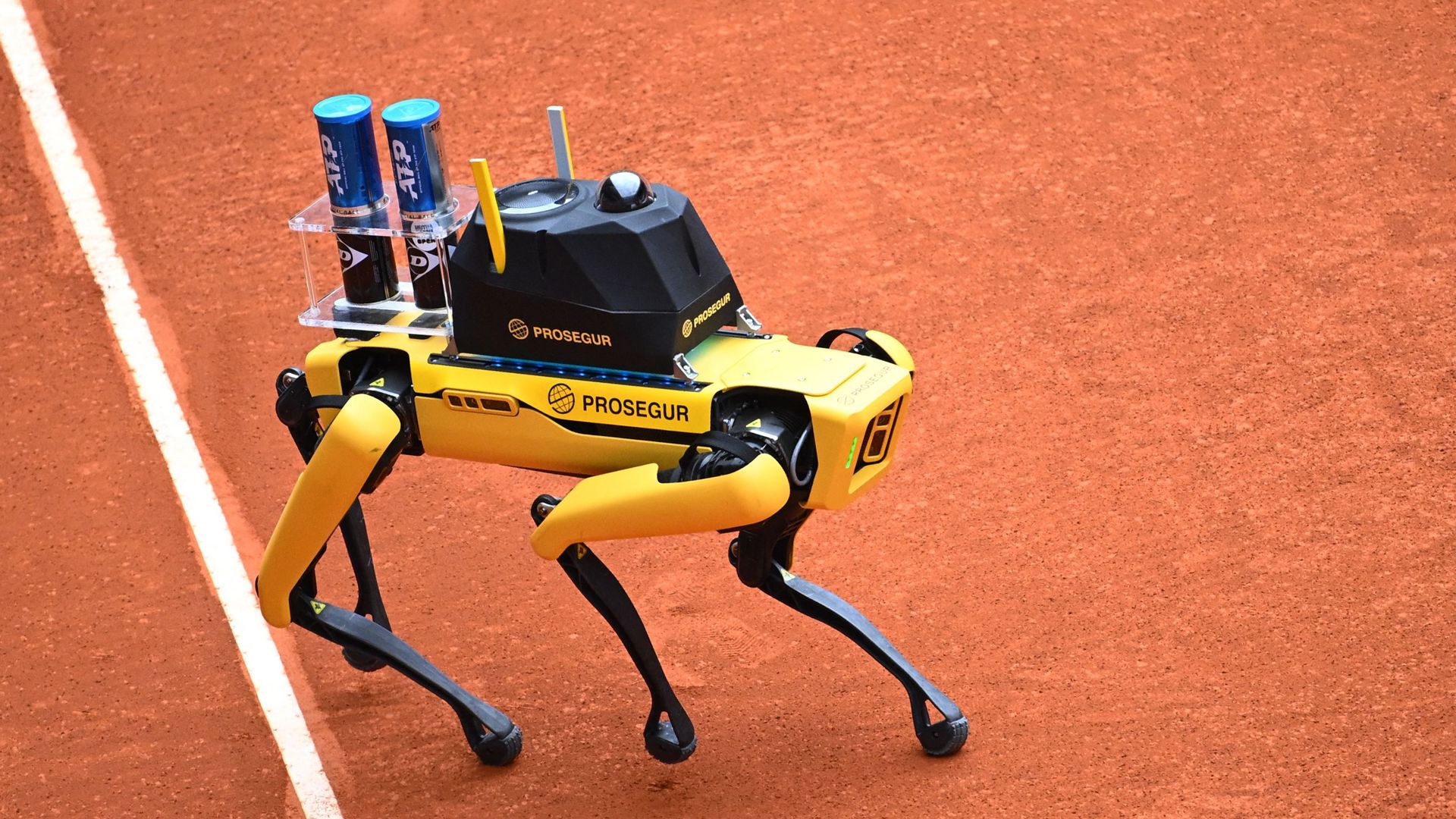 We're encountering lots more robots in our daily lives — delivering our food, pouring our drinks, mowing our lawns — but they're just a small glimpse of what's to come, Jennifer A. Kingson reports.
Why it matters: As brainy machines take over tasks as diverse as chopping vegetables, driving trucks and assisting the elderly, it will change the kinds of jobs we need people to do.
Driving the news: The number of labor-saving robots on the market is exploding, thanks to AI improvements and lower development costs.
But other uses have courted controversy. The New York Police Department stopped using its "Digidog" amid civil liberties complaints, and a proposal to deploy them on the U.S.-Mexico border has raised concerns.
"I would compare it to the computer industry in the early '90s, when the software was just evolving," Ajay Sunkara, CEO of Nala Robotics, tells Axios. "I believe this is the first stage and that robots are here to stay."
His company just introduced "Pizzaiola," a pizza-making robot that can churn out 50 pies an hour.
Between the lines: The ongoing labor shortage is fueling demand for robot workers, while the pandemic heightened concerns over hygiene — making people sensitive to who is touching their food and groceries.
The big picture: Robots are poised to make a particularly big difference in caring for the elderly, experts say.
Robotic home monitoring systems will detect if an older person falls — and summon help.
A robot health care worker "could take care of us, tell a story, cook and clean," says Professor Lionel Robert Jr., a roboticist at the University of Michigan. "So they could do the messy work, but they could also be our friend — and take our pulse and blood pressure."
The anthropomorphic angle: Robots are interacting with people in increasingly human and personal ways, which deepens our connection to them — and scares us.
Humanoid robots can sing and tell jokes and even paint artistic pictures.
Voice assistants like Siri and Alexa are going to grow sophisticated enough to engage in meaningful dialogue, predicts Professor Christopher Atkeson, a roboticist at Carnegie Mellon University.
"You're going to have real immersive conversations with these personal agents, and they're going to become your friends," he tells Axios.
What's next: Robots under development will eventually be able to empty the dishwasher, fold the laundry and collect the toys your child has thrown on the floor.
2. Gamers are logging off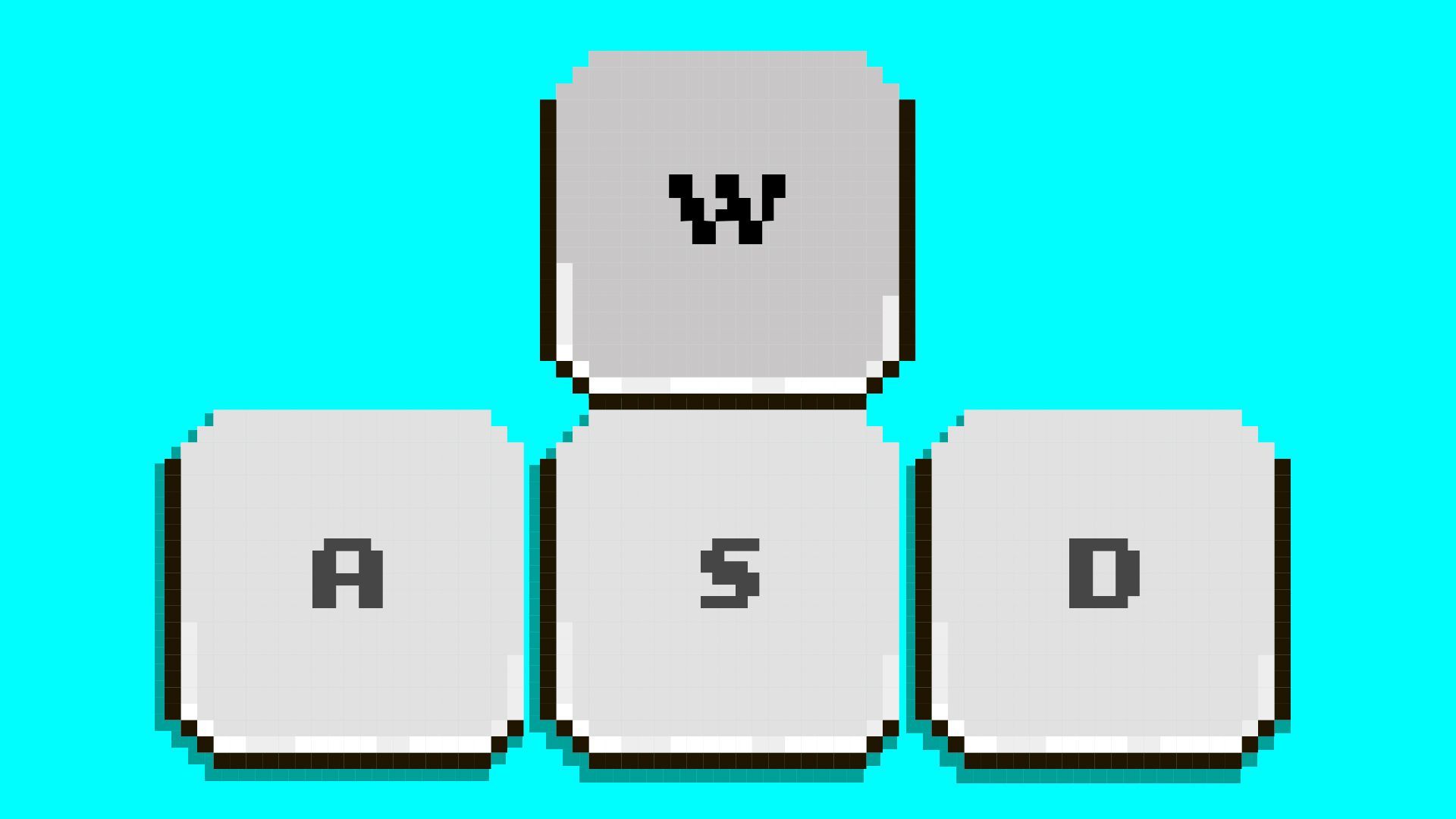 The number of Americans who play video games dipped this year, according to the Entertainment Software Association, Axios' Stephen Totilo reports.
216 million Americans are currently gamers, compared to 227 million in 2021.
The drop is likely due to the end of pandemic lockdowns, which led millions of people to embrace gaming to stay connected and entertained.
"We actually view it as a good thing, as people are getting out, people are enjoying life, but people are still enjoying games," ESA president Stanley Pierre-Louis told Axios.
By the numbers:
48% of U.S. gamers identify as female, up from 45% the year prior.
Gamers' average age: 33, up from 31.
U.S. gamers spend an average of 13 hours playing each week.
3. Building back faster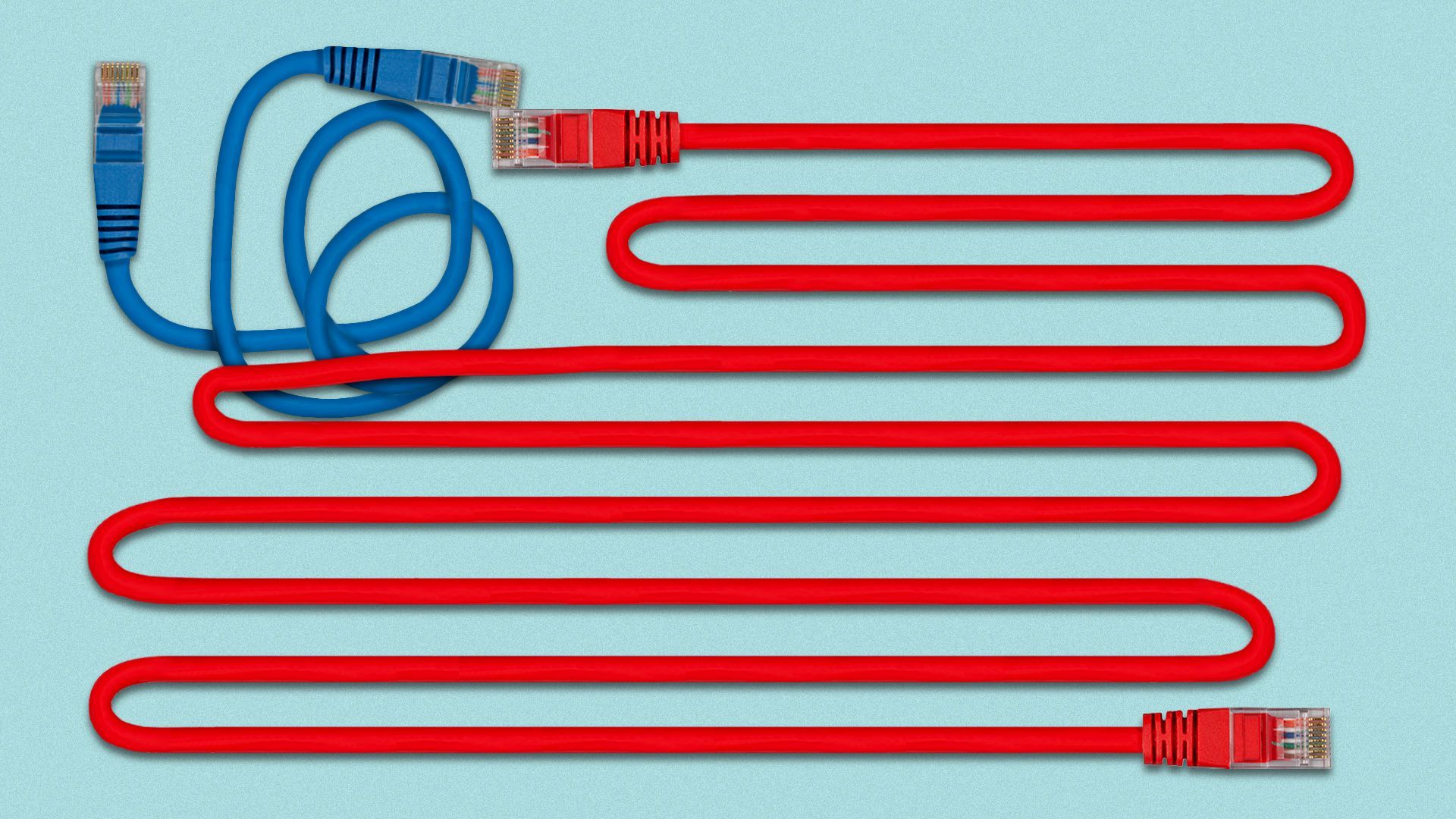 The city of Baltimore wants to build its own high-speed fiber network to help bridge the broadband gap, Bloomberg reports.
Why it matters: Municipal broadband networks can add competition in local markets, which are often dominated by one or two major players.
More competition = lower prices and better access, generally.
Cities can target low-income neighborhoods, which often lack high-speed service.
What they're saying: "Access is too important to leave to the market and private actors," Jason Hardebeck, the head of Baltimore's broadband effort, told Bloomberg. "These guys had decades to solve the problem and they haven't."
Baltimore is hoping to tap federal funds earmarked for coronavirus recovery and broadband development to help finance the project.
The other side: A rep for Comcast, one of the city's biggest broadband providers, told Bloomberg that the company is "committed to closing the digital divide in Baltimore," and added that, thanks to federal subsidies, some of its plans are "effectively free."
4. What we're reading: Rethinking zombie malls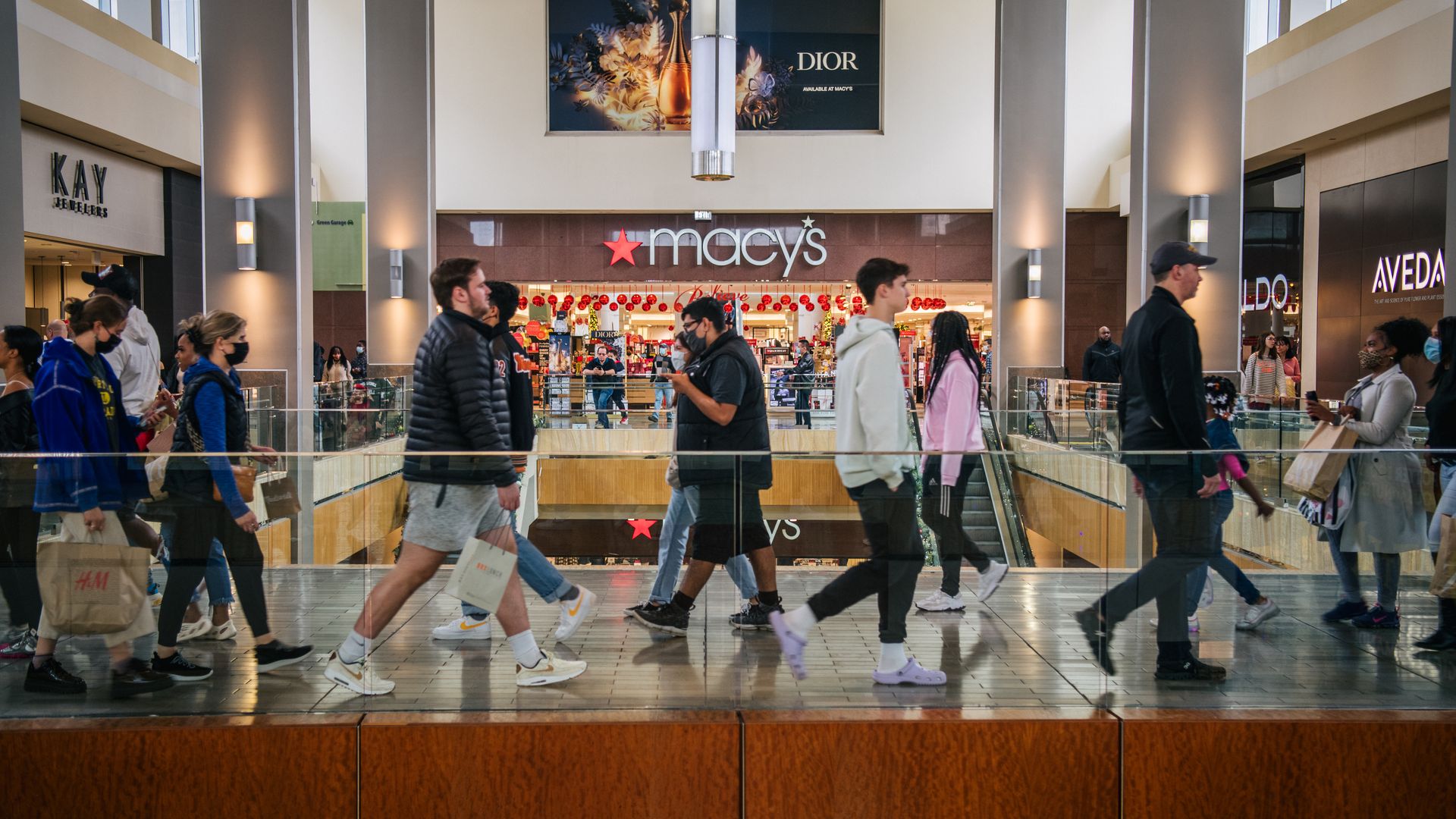 Shopping malls, that onetime centerpiece of American consumer life, are dying off across the country. But what if rather than tearing them down, they could be repurposed into new, verdant community hubs?
That's the argument put forth by architecture critic Alexandra Lange in a compelling New York Times op-ed.
"Ground cleared and buildings constructed for one kind of community benefit — shopping — could be reduced, reused and recycled to serve a broader and greener community purpose, with pedestrian open space as part of a mix of public uses," Lange writes.
Where it stands: Dying malls have been repurposed into everything from storage warehouses to schools.
But Lange argues that old malls can also be turned into indoor suburban arboretums.
"In 2022 people still need spaces — between errands or Zooms or classes or meals — to stop and touch grass," she writes.
Yes, but: Malls that have adapted to the late pandemic era are doing quite well — often at least in part because they've embraced a bigger role in community life.
For your reading list: Lange's essay was adapted from her upcoming book on the history of American malls, Meet Me by the Fountain.
5. What you're saying: Amazon Astro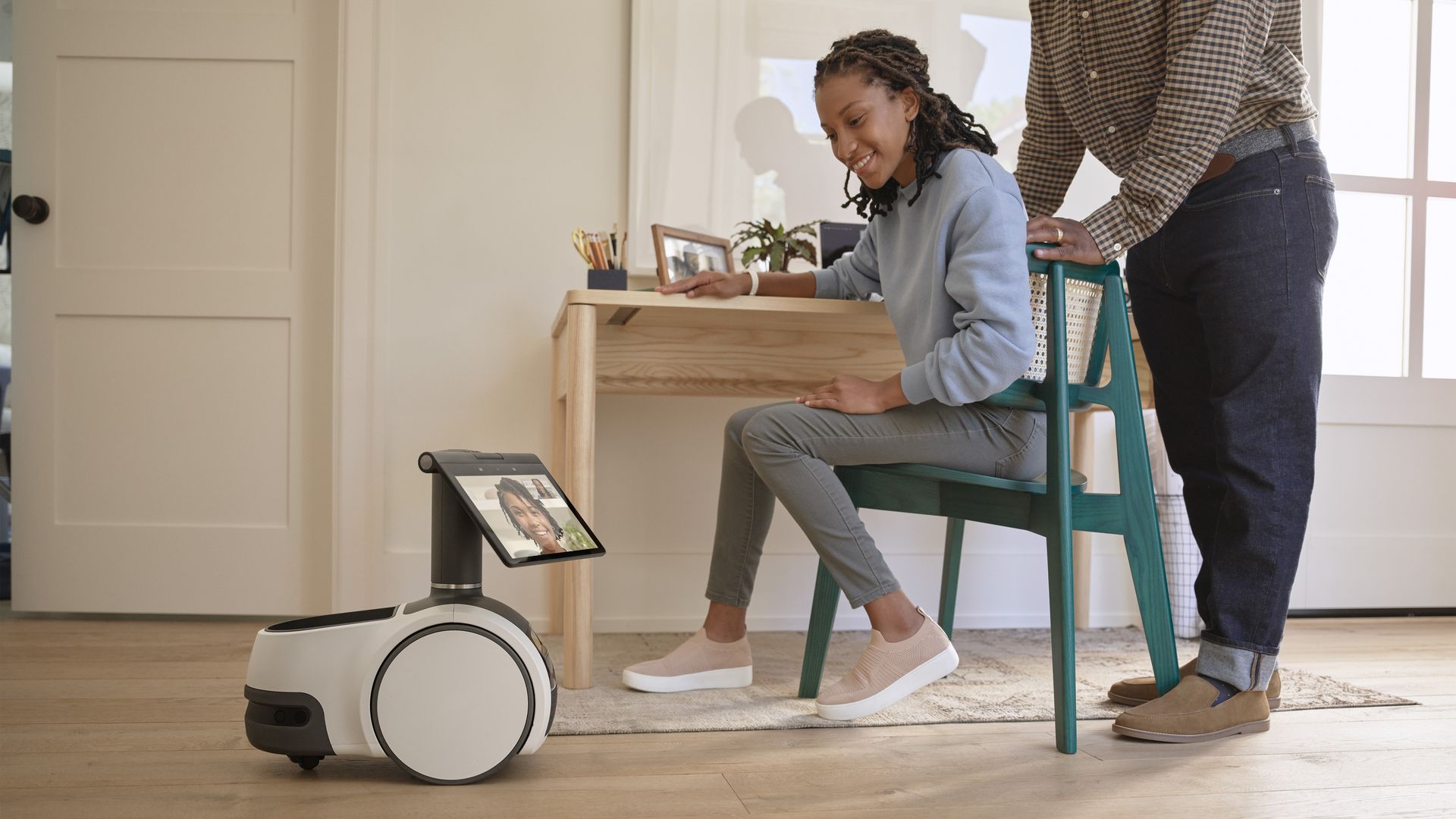 The consensus among What's Next readers on Amazon's $1,000 Astro home robot? Pass.
"It can't make my bed, clean the gutters, put away the Christmas decorations or do the ironing," says Dan Vedda. "I could use a butler, not an AI intern."
"This is the gadget for those who need to show inconspicuously they're flush with excess $ and simultaneously demonstrate how current they are with the newest technology," writes Tim McGrath.
And here's Jetsons fan Susan Preston: "While I think that having Astro around is an interesting concept, I am personally holding out for Rosie the Robot!"
Was this email forwarded to you? Get your daily dose of What's Next magic by signing up for our free newsletter here.