Axios What's Next
September 20, 2023
Cities are turning to "digital humans" to help residents — especially newcomers — access the municipal services they need, Jennifer reports today.
🏆 We're celebrating the best business leaders in Charlotte, Chicago and Denver in this year's Axios Local Power Players list. Submit a nomination here.
Today's newsletter is 1,102 words ... 4 minutes.
1 big thing: "Digital humans" for city hall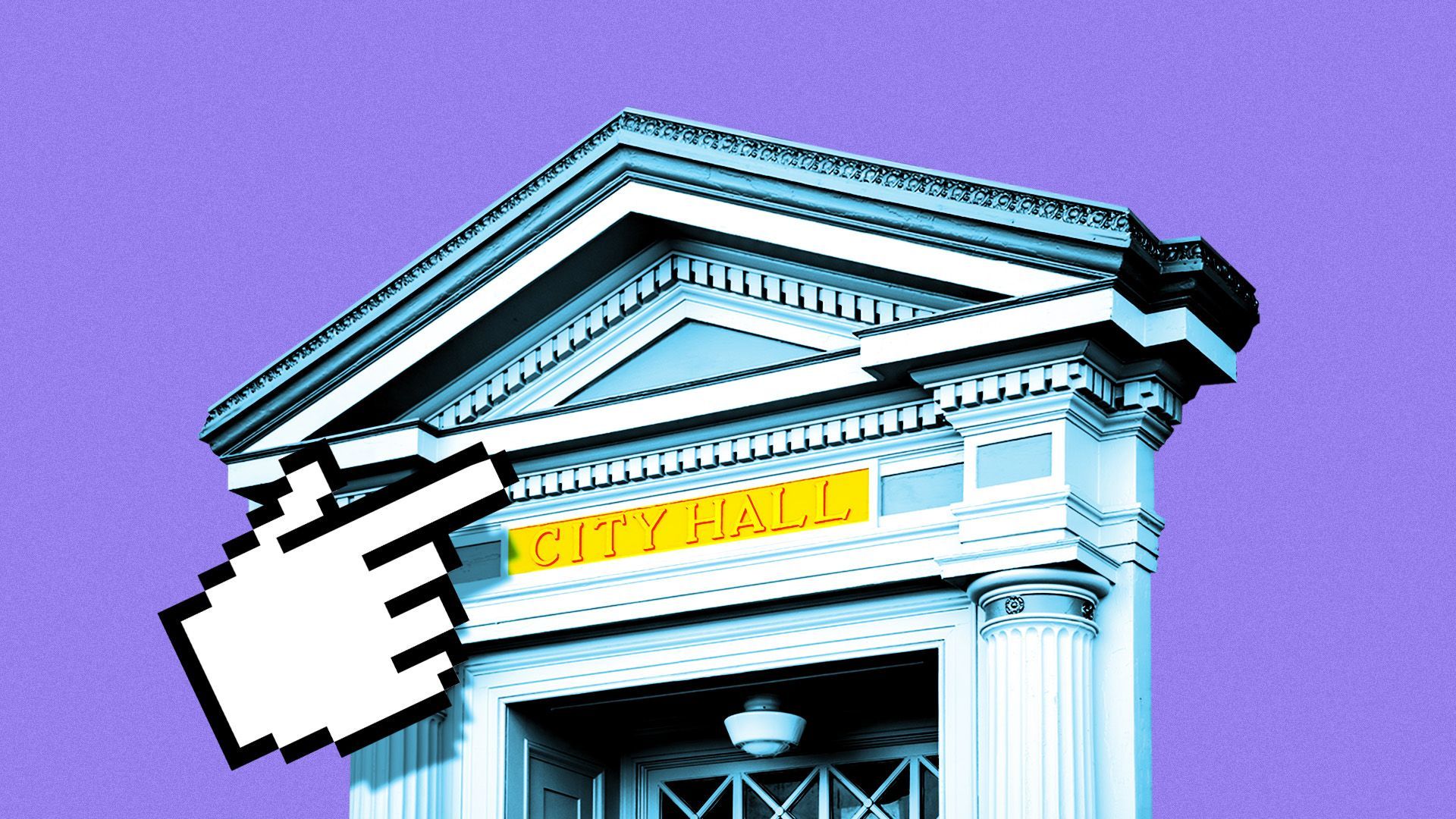 As cities and states invest in digital assistants to make their websites easier to use, the city of Amarillo, Texas, is hoping to set a new standard with a "digital human" that speaks dozens of languages and can help longtime residents and newcomers alike navigate City Hall, Jennifer reports.
Why it matters: While corporations have been pouring money into AI-enabled features, governments are playing catch-up, using pandemic relief money for new technology that improves public service.
Driving the news: The new "digital human" that Amarillo is building will use a female avatar, appearing on the city's website by early 2024.
It will answer queries and help people request government services.
What they're saying: "This will actually become our digital version of 311," Richard Gagnon, Amarillo's chief information officer, tells Axios. (The city's human-staffed 311 service isn't going away, he notes.)
Amarillo has the most refugees per capita of any Texas city, Gagnon says, and the "digital human" is meant to ensure that "all of our citizens will get equal service."
"I have a middle school speaking 62 languages and dialects," he says. "It's a big challenge."
How it works: Rather than hiring 62 interpreters, Amarillo is using technology to "integrate conversational AI into our websites" so that everyone can chat with the city online, Gagnon says.
"Not only can you ask simple questions, like 'When is the library open?' but it can also direct you, so you can say, 'Hey, I would like to book a spot in John Stiff Park.'"
"It'll take you to that website and walk you through how to do that," Gagnon says. "And oh, by the way, you can do that in 62 different languages."
"If you're just an average citizen wanting information, now you don't have to navigate [a website] — you can just ask it questions, like, 'What did the city spend on IT this year?'" he says. "It turns the whole interaction between resident and government into a conversation, which is really what we're after."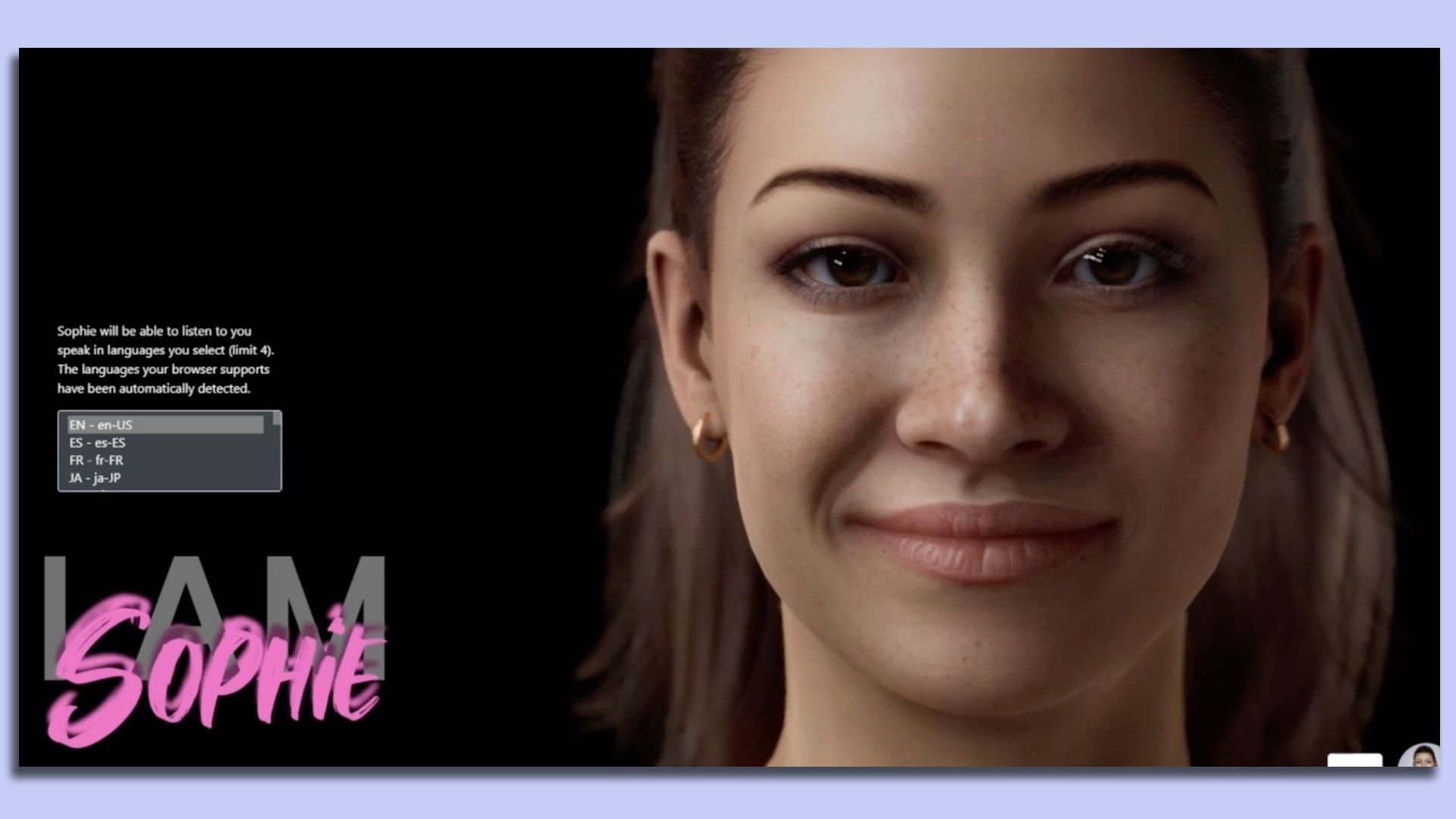 Amarillo's forthcoming digital human is "basically a huge leapfrog from what you've seen in the past," says Alexander Keller, chief technology officer for services at Dell Technologies, the city's lead vendor.
"It's far more intelligent," Keller tells Axios. "It's intuitive. It knows what you mean. It's far more accurate — it feels like you're talking to a person."
Between the lines: State and local governments — flush with pandemic relief funds, but short of municipal workers — are eager to find ways to serve residents efficiently, and digital assistants look like a good answer.
Zoom in: Indiana, Iowa, Mississippi, Oklahoma and Utah were early adopters of chatbot technology — as were cities like Austin, Boston and Phoenix — but the digital assistant Amarillo is rolling out is a next-generation version that'll likely be more robust.
One city that may have beat Amarillo to the punch: Edmonton, Alberta, has a preliminary digital assistant that's being used for transit and waste services, with more features to come.
Los Angeles has also been at the forefront, integrating Alexa into its website (so you can say, "Hey, Alexa, ask L.A. City...") and introducing a virtual assistant for businesses, named Chip.
The bottom line: Gagnon estimates that 60%-80% of Amarillo residents will be satisfied to do business with the online helper.
But "some people are just not going to want to talk to a digital assistant — they're just not," he says.
2. 📊 Political trust hits low point
Americans' views of the U.S. political system have reached new lows, according to a survey that reveals near-record distrust of the government, disgust with both political parties and general exhaustion over all the divisiveness, Axios' Stef W. Kight reports.
Why it matters: The Pew Research Center survey reflects the growing distaste for the nation's politics as congressional infighting threatens a government shutdown and the 2024 presidential race appears headed for a Biden-Trump matchup most Americans don't want.
What they found: Four times as many Americans have unfavorable views of both parties today than they did in 2002 — an all-time high, with Republicans and Democrats equally unpopular.
Faith in the government is near a 70-year low, with just 16% of the public saying they trust the federal government at least most of the time.
2 in 3 Americans say they always or often feel "exhausted" when they think about politics.
The top two words they use to describe U.S. politics: "divisive" and "corrupt."
Zoom in: The problem could get worse as time goes on, as younger people are far more likely to be critical of both the Republican and Democratic parties.
37% of 18- to 29-year-olds had unfavorable views of both parties, compared with just 16% of those 65 or older.
3. First medical + AI degree program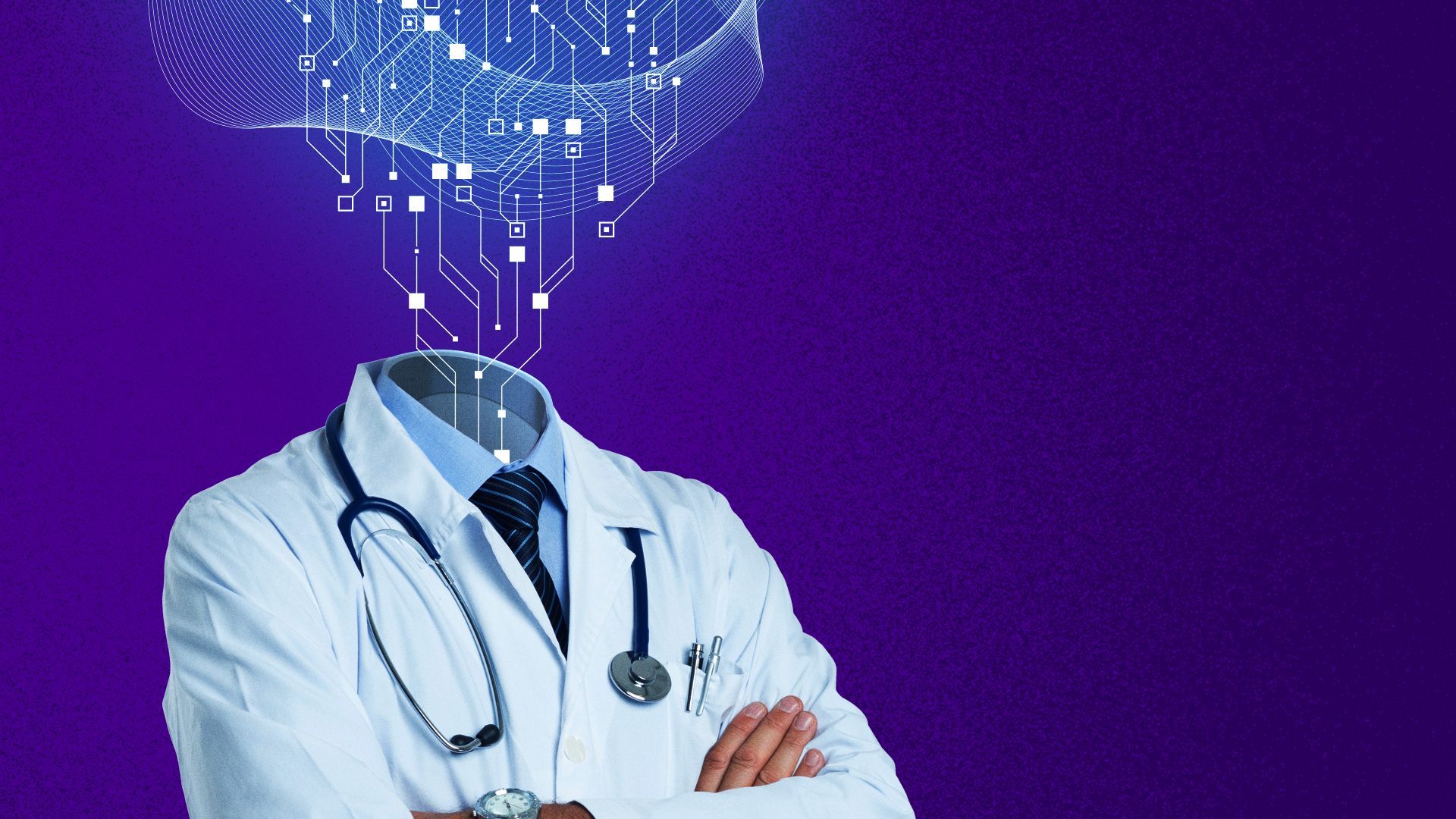 The first known dual degree in the U.S. to combine medicine and artificial intelligence is now available, Axios San Antonio's Megan Stringer reports.
The University of Texas Health Science Center at San Antonio and UT at San Antonio have teamed up to pilot a 5-year doctor of medicine and master of science in artificial intelligence program.
Why it matters: AI is emerging as a potentially powerful medical tool, creating a larger need for people with deep knowledge in both medicine and computer science.
What they're saying: "This unique partnership promises to offer groundbreaking innovation that will lead to new therapies and treatments to improve health and quality of life," UT System chancellor James Milliken said in a statement.
4. Xbox plans leaked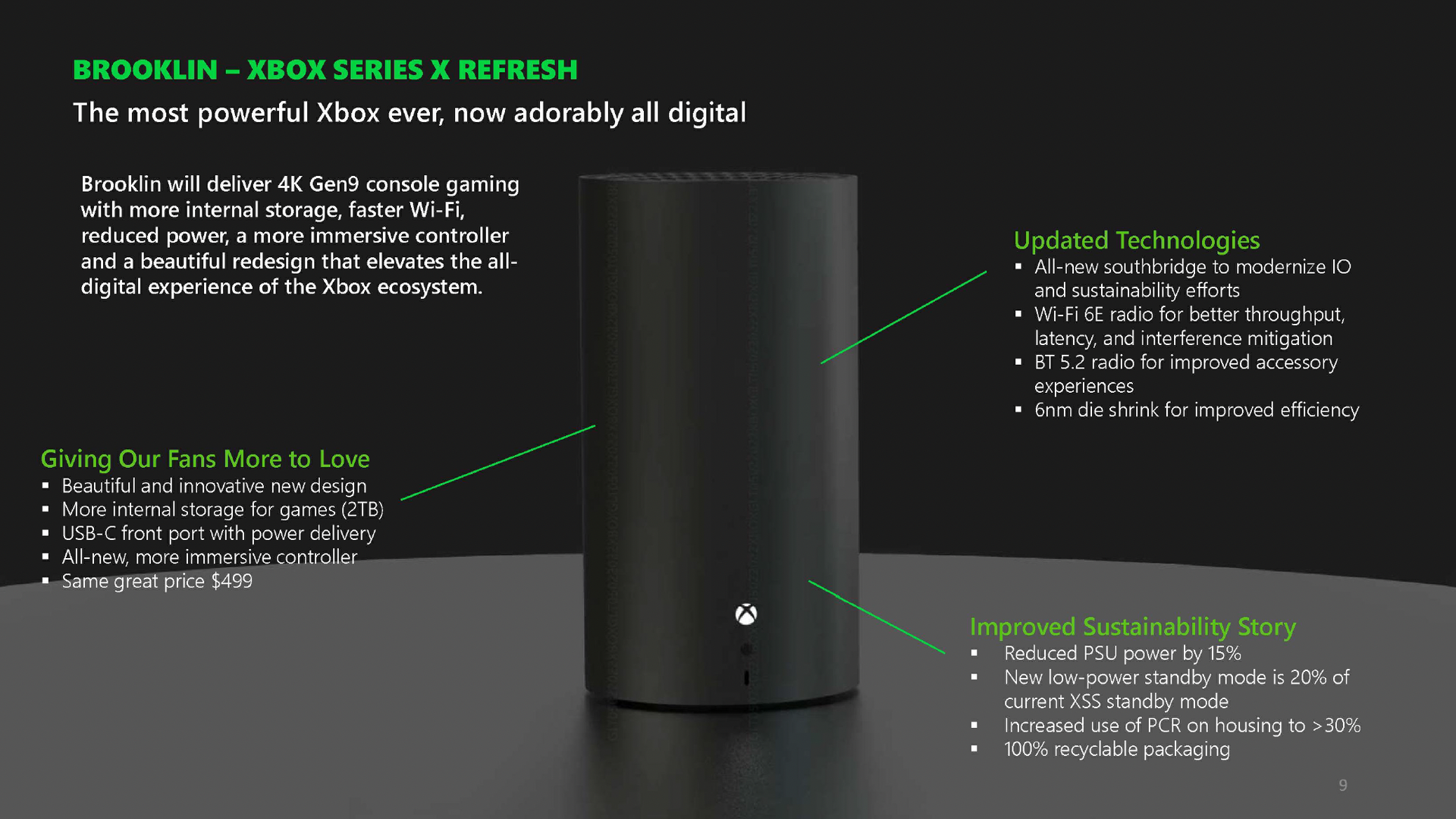 Microsoft has been planning a refresh to its Xbox gaming consoles for potential release next year — and has mapped out an ambitious approach to a new generation that will follow in 2028.
That's according to newly leaked documents, Axios Gaming's Stephen Totilo reports.
Why it matters: The documents offer a stunningly clear — if potentially dated — view of Microsoft's gaming plans.
Driving the news: The details appeared in court files released over the weekend as part of the Federal Trade Commission's lawsuit to block Microsoft's $69 billion bid for Activision Blizzard.
New versions of the current Xbox Series X and S models could be on tap for next year, according to one of the leaked attachments.
The same files showed a new Xbox controller with a tilt sensor, quieter buttons and the ability to connect to a mobile app.
What's next: Microsoft's next console after the Xbox Series X and S would represent not just a new device but a new "ecosystem generation," per a plan detailed in a separate file.
Yes, but: It's unclear if Microsoft still plans to release these devices, or on what timeline.
Big thanks to What's Next copy editor Amy Stern.
Was this email forwarded to you? Get your daily dose of What's Next by signing up here for our free newsletter.