Axios Vitals
March 21, 2019
Good morning ... Did somebody forward you this newsletter? Congrats! But sign up for your own copy.
1 big thing: The next drug pricing push in the states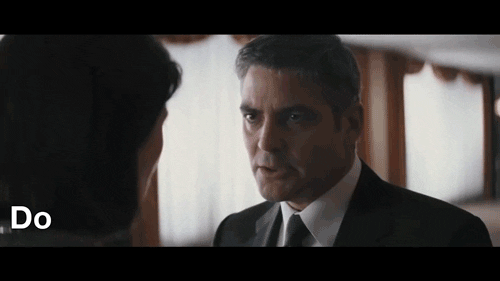 Several states are considering new "affordability boards" to rein in prescription drug prices. And they're hoping that approach would avoid the legal pitfalls that tripped up earlier state-based policies, Axios' Caitlin Owens reports.
How it works: These new boards would review expensive drugs and, if it deems them too expensive, set a new, lower price that insurance plans would have to pay.
Details: Several states have introduced bills following a model by the National Academy for State Health Policy:
The new affordability boards would review drugs with high launch prices (above $30,000) or big price increases (more than 10% or $10,000 in a year). For generics, the threshold would be launch prices above $3,000 or price increases exceeding 25% or $300.
If a state's board determines that a drug isn't affordable for the state, it can set a payment rate that insurers must abide by.
"It's setting the force of law behind what the payer will pay, and requiring the supply chain to work it out, which they always do," said Jane Horvath, a health care consultant working with states on the bills.
Where it stands: Maryland's bill has the most momentum so far, and the effort is partially a response to the defeat of the state's proposal to counter "price gouging," which was knocked down in court.
Proponents say regulating payers, not the actual drug prices, puts them on safer legal ground.
"If a state can't do this, there's nothing else they can do, other than importation," Horvath said.
The other side: Opponents say they'll make some of the same legal arguments that sank Maryland's earlier proposal.
2. Holy crap, air ambulances are expensive
If you ever find yourself in a helicopter on the way to the hospital, chances are you're in for a very big bill.
The average cost for an air ambulance is over $36,000, according to a new report from the Government Accountability Office.
And a whopping 69% of the emergency transports GAO studied were outside of patients' insurance networks, meaning the patients who received those transports were at a higher risk of being billed for the bulk of the trip themselves.
GAO didn't collect information specifically on how many airlifted patients received such bills. Of the patient complaints it did review, though, all but 1 were for more than $10,000.
Non-flying ambulances aren't a ton better: The GAO report cites a study that says 51% of all four-wheeled ambulance trips are also out-of-network.
My thought bubble: You may be sick of hearing me say this by now, but it's true: Health care is not a competitive market, and the more you need it, the less competitive it is. If you need an ambulance, you're in no position to be a smart shopper about ambulance rides.
3. More problems with electronic health records
Earlier this week, Kaiser Health News dove into doctors' myriad complaints about electronic medical records. Now, undark.com homes in on one particular problem — EHR systems' inability to match records that belong to the same patient.
Details:
"Two days after her annual mammogram in 2018, Keely Aarnes got the call every woman dreads. She needed to return to the imaging center for another mammogram and an ultrasound. She might want to bring a family member along. 'Of course, now I'm freaking out,' Aarnes said. 'You go from 0 to 60 in two seconds.'
"Aarnes returned to the imaging center and underwent the additional scans. Then the radiologist came into the room to discuss a potential abnormality — maybe nothing serious but, without a baseline image to compare, it was hard to know. Aarnes protested that she had, in fact, received two earlier mammograms at that imaging center in previous years. But the radiologist said no earlier radiology records for Keely Aarnes were on file.
"'In that moment I knew exactly what happened,' Aarnes said. Without her complete records, the radiologist didn't realize that Aarnes had a benign abnormality — something so well-documented in her medical history that Aarnes had not thought to mention it."
4. Medicare's bountiful new payment system
More than 90% of doctors and other clinicians participating in Medicare's new payment system received bonuses in the first year of its rollout, my colleague Bob Herman reports.
That includes 71% who were "exceptional," according to a report from the Centers for Medicare & Medicaid Services.
The big picture: The goal of this system is to encourage doctors, nurse practitioners and others to provide better care.
But the Medicare Payment Advisory Commission believes this payment system "will not be successful" and "should be eliminated" as soon as possible, because of its complexity and because it's almost impossible to compare who is doing well. Clinicians choose their own measures to be graded on.
The financial carrots also are limited. Bonuses for "exceptional doctors" ranged between 0.3% and 1.9% in this first year, and some with "high" quality marks may get no bonus at all.