Good morning. If you missed last night's debate, don't worry — no candidate has changed their position on private insurance.
Situational awareness: Bristol-Myers Squibb has completed its takeover of Celgene.
Today's word count is 892, or ~3 minutes.
1 big thing: Mental health coverage is getting worse
As suicide and overdose rates have increased, mental health and substance abuse insurance coverage has gotten worse, according to a new Milliman report commissioned by the Mental Health Treatment and Research Institute.
Why it matters: Behavioral health treatment often isn't covered by insurance, and it's often unaffordable — including for patients for whom treatment is a matter of life and death.
By the numbers: Coverage of substance abuse treatment was especially bad compared to physical health treatment.
The numbers for residential treatment facilities are particularly rough; in 2017, more than 50% of care in these facilities was out of network.
Behavioral health providers are also paid less than physical health providers.
Behavioral health providers are paid, on average, less than the Medicare rate, while primary care doctors and physical health specialists make more than the Medicare rate.
These low rates can discourage providers from joining insurance networks.
My thought bubble: If we're going to make a serious attempt to tackle suicide and overdose rates, enforcing the requirement that mental health care be covered the same way physical health care is would be a good place to start.
Go deeper: Why we're failing to stop teen suicide
2. Tennessee asks for a Medicaid block grant
Tennessee yesterday asked the Trump administration to transform its Medicaid program into a block grant — the first real test of an idea that has captivated conservatives for years, Axios' Sam Baker reports.
Why it matters: Tennessee's request will test the bounds of what the Trump administration can do on its own, as it seeks to overhaul the Medicaid program. If it's successful, it would usher in a new model for a program that covers some 75 million people.
How it works: Medicaid today is administered as a joint state-federal program, whose costs go up and down as enrollment and health care costs go up and down.
Tennessee wants the federal government to convert the state's Medicaid funding into a simple block grant, giving the state far more flexibility over how to spend that money.
What they're saying: Critics fear a block grant would ultimately lead to states kicking people off their rolls or pulling back services.
"We're committing ourselves to not doing that," Gabe Roberts, Tennessee's Medicaid director, told reporters Wednesday.
He said the plan has been modified since it was first proposed to clarify that the state would use its new flexibilities — and, ideally, savings — to cover more people or additional services.
Details: Tennessee's proposed block grant would be based on its existing Medicaid spending and would increase each year based on federal projections of health care costs.
State officials believe their program would be cheaper than the status quo, and they proposed splitting those savings 50/50 with the federal government.
The bottom line: This would be a radical transformation of a major health care program, and it's not at all clear that the Trump administration alone — rather than Congress — has the legal authority to revamp the Medicaid program so thoroughly.
3. Catch up quick: Upcoming health care regulations
The federal government yesterday updated its list of in-progress health care regulations, Axios' Bob Herman reports.
A few worth highlighting:
Threat level: Many of these regulations are not formal proposals yet, so it'll be years before they get enacted — if they get enacted at all after industry groups lobby.
Policies driven by the executive branch often have squishy timelines, or can be squashed altogether. 
For example: An Obama-era regulation that addressed charities paying insurance premiums for dialysis patients is still on the docket to come out any day now.
And the Trump administration has already spiked one of its own rules that would've reduced nicotine levels in cigarettes, Bloomberg reported.
Other regulations, like Medicare's payment rules for hospitals and updated policies on Medicare Advantage, have to come out at certain times every year. That's where a lot of the action remains.
4. Urban-rural pediatric mortality rate gap widens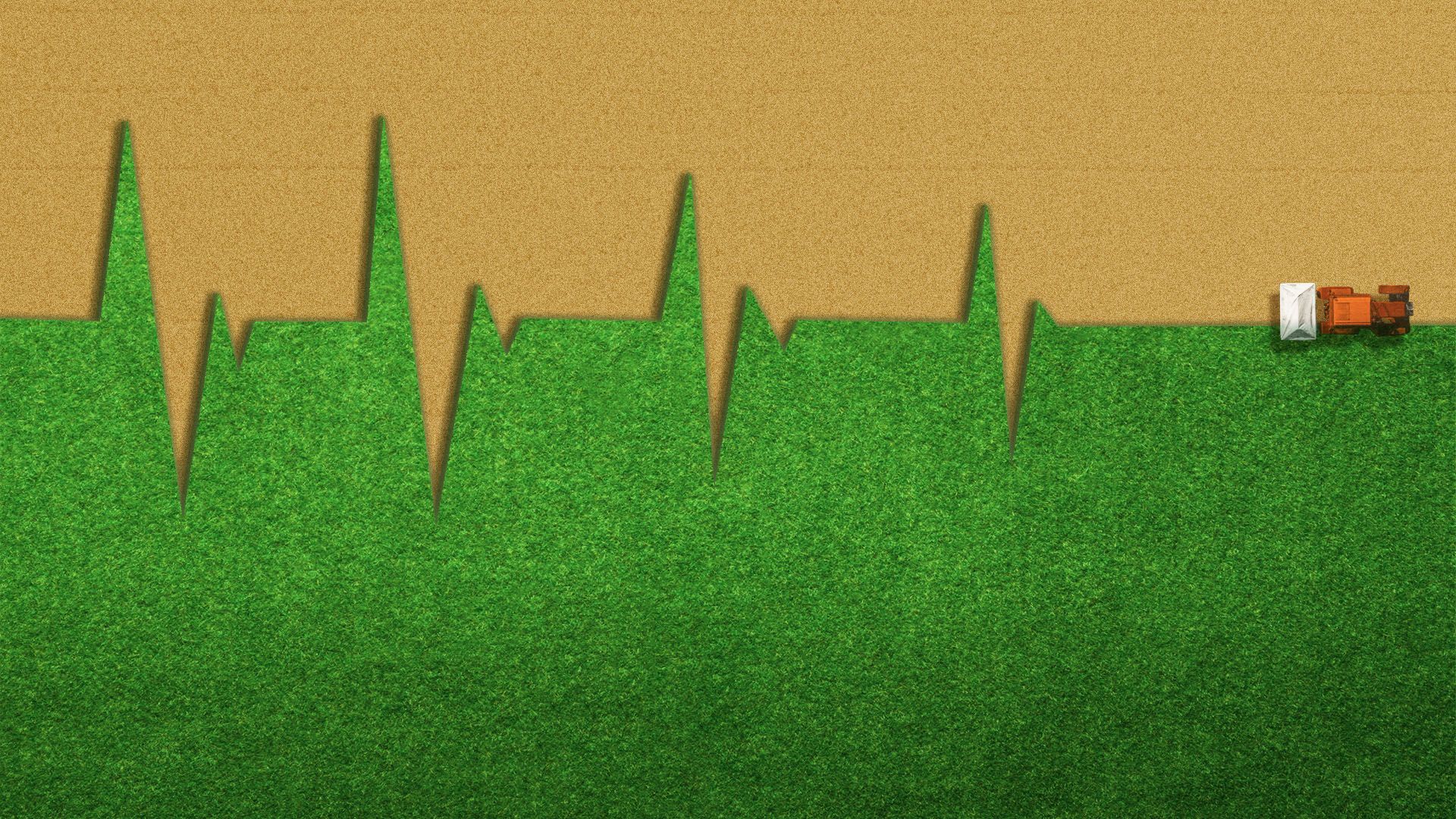 Pediatric mortality is declining more slowly in rural areas than urban areas, a Health Affairs report released Thursday notes. Racial and ethnic gaps also persist, Axios' Marisa Fernandez reports.
The big picture: Deaths from unintentional injury and suicide among rural youth compound the slew of health struggles that more than 46 million Americans living in remote areas face.
Between the lines: Rural Americans experience higher rates of automobile accidents, with high speed limits and poor quality roads.
Lower physician-to population ratios in rural areas also means higher hospital visits and ambulance calls.
Go deeper: Rural Americans can't catch a break
5. FDA approves drug for rare genetic disorder
The FDA has approved the drug Givlaari, made by Alnylam Pharmaceuticals, for adults who have acute hepatic porphyria, a genetic disorder that leads to severe abdominal pain and affects just one in 25,000 people.
The big picture: Alnylam set Givlaari's net price, after discounts to insurers, at $442,000 per year, or about $39,000 per vial, Bob writes. It's a lofty price tag, but those prices are common among drugs that use new scientific techniques and that treat very rare diseases.
What they're saying: Alnylam CEO John Maraganore told Bloomberg that the company will adjust the drug's price based on its results.
"If patients respond well, we will be fully paid. If they don't have an acceptable response to the drug, we will give a rebate back to the payer," he said.
Editor's note: The second item in yesterday's Vitals has been corrected to show that Bluebird Bio's gene therapy for beta thalassemia was approved in Europe this year. (Not last year.)