Axios Vitals
November 14, 2018
Good morning … Columbus, Ohio: Join Axios' Mike Allen tomorrow morning at The King Arts Complex for a breakfast conversation on the future of work.
To hear how jobs are changing, he'll be interviewing: Jamie Dimon, JPMorgan Chase & Co. CEO; Josh Silverman, Etsy CEO; Francis Davidson, Sonder CEO; and Columbus' own Jeni Britton Bauer, of Jeni's Splendid Ice Creams. RSVP here.
1 big thing: Pharma turns to social media influencers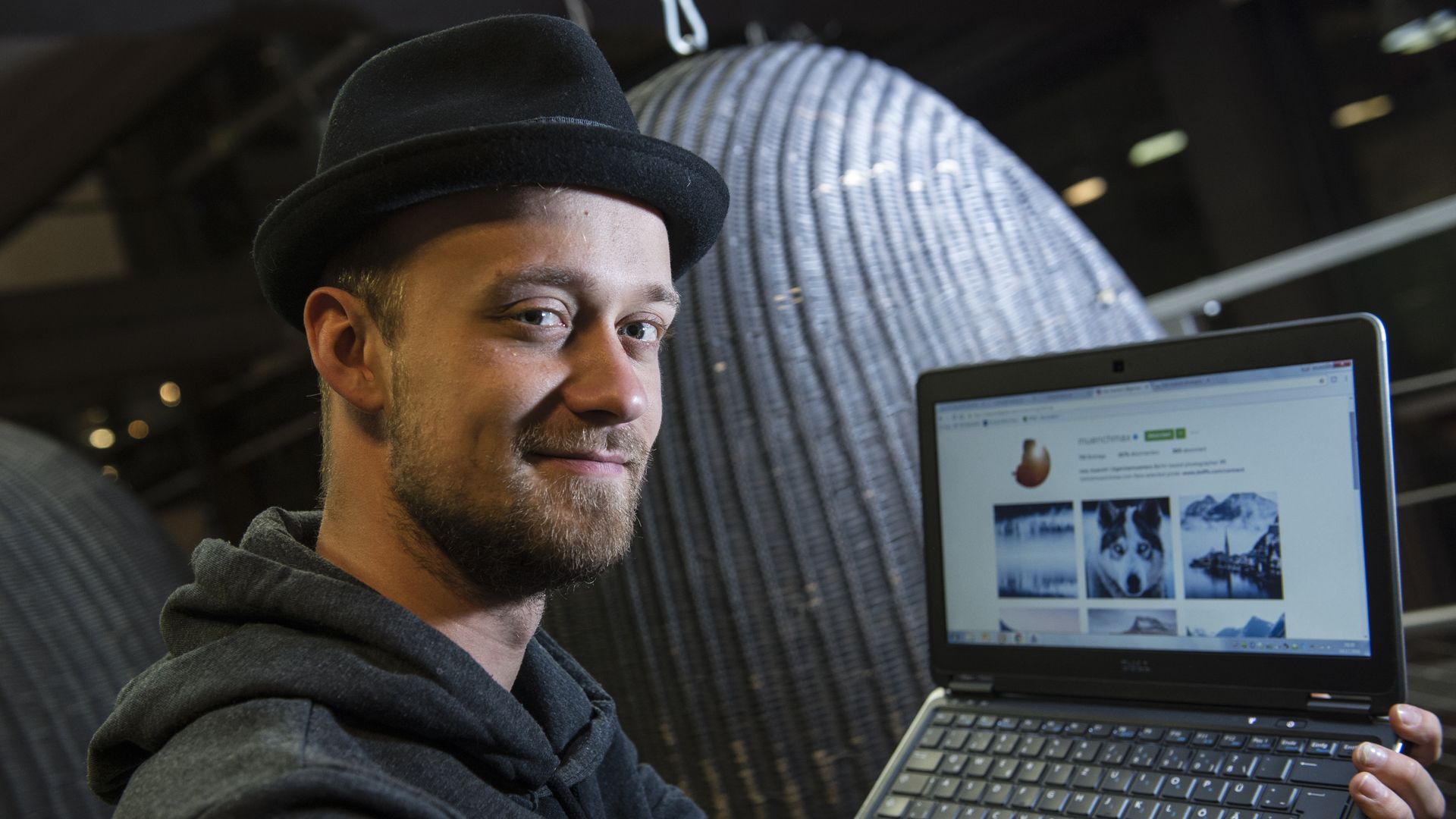 Social-media influencers aren't just promoting clothes and fancy hotels any more — they're now helping to sell prescription drugs.
Most of these influencers are patients, according to STAT. They sign up with talent agencies, and then pharmaceutical companies come to those agencies looking for a patient willing to promote a particular drug.
"What has become obvious now is that micro-influencers, folks with smaller communities can have a dramatic impact on people's behavior," Jack Barrette, founder and CEO of Wego Health, a patient talent agency, told STAT.
Facebook is the top platform for this kind of engagement, followed by Instagram and Twitter, he said.
There are no restrictions on who can promote a drug, and if a campaign discusses a condition rather than a specific product, drug companies don't have to disclose their involvement.
"There's a myriad of ethical issues around this," Tufts medical professor Lisa Gualtieri said.
2. Medicaid expanding mental health coverage
The Centers for Medicare and Medicaid Services announced yesterday that states can soon begin applying for waivers to expand their treatment capacity for serious mental health issues, Axios' Caitlin Owens reports.
The waivers will allow states to lift the so-called "IMD exclusion" — a ban on federal Medicaid funding for residential treatment facilities with more than 16 beds.
17 states have already received similar waivers to lift the ban for treatment of substance use disorders, like opioid addiction.
Why it matters: Experts say the IMD exclusion is a big obstacle to treatment for low-income people.
In a speech yesterday, HHS Secretary Alex Azar highlighted the effectiveness of the waivers for substance abuse treatment. For example, in Virginia, which received approval for a waiver in 2016, there was a 39% decrease in opioid-related emergency room visits.
3. Non-opioid pain drug gets a payment bump
A new policy buried within Medicare's large 2019 outpatient rule changes how the federal program will pay for Exparel, a non-opioid pain reliever used after surgeries, my colleague Bob Herman reports.
Starting next year, Medicare will add a 6% markup for Exparel if a patient gets the drug in a surgery center. Currently, Medicare pays for Exparel through a lower packaged rate.
Between the lines: Medicare's decision, which did not follow the advice of the Medicare Payment Advisory Commission, will boost revenue for Pacira Pharmaceuticals, the maker of Exparel.
Pacira argued it deserved higher, separate payments for the drug because it could help steer people away from more addictive opioid painkillers.
Pacira also registered lobbyists for the first time in April and spent $380,000 to lobby HHS on "improving access" to its drug.
Since Medicare first proposed this policy change in July, Pacira's stock has gone up 32%.
The big picture: Medicare officials did not approve higher pay for Exparel in hospital outpatient departments, but it's still a big win for the company — especially in light of the fact that several experts say the drug is not worth its high price.
4. FDA takes more heat over new opioid
Dsuvia, the potent new opioid the FDA approved last week, is a solution in search of a problem, experts told Business Insider.
How it works: Dsuvia is an oral formulation of an existing product that's delivered via an injection. Its proponents say it will be useful in situations where an IV isn't feasible — for example, on the battlefield, or for patients whose veins are hard to find.
It could also help avoid situations in which doctors accidentally administer the wrong opioid — which is a factor in almost half of opioid-related adverse events reported in hospitals.
"When you have something dangerous but necessary, you have to innovate," Pamela Palmer, the drug's creator, told Business Insider.
The other side: "There are plenty of low-cost solutions out there if this is a systems problem. But this would be a very complicated and round-about way of solving that issue. It's like engineering overkill," Ernest Rasyidi, a psychiatrist at St. Joseph Hospital in Orange, California, told Business Insider.