Axios Vitals
December 06, 2022
Tuesday's here, Vitals readers. Guesses on what time AP calls Georgia's Senate runoff?
Join Axios' Tina Reed and Caitlin Owens in Washington, D.C., at 8am ET on Wednesday for an event looking at the top priorities, issues and challenges shaping the post-midterm health care policy landscape. Guests include Rep. Brett Guthrie (R-Ky.), Rep. Robin Kelly (D-Ill.), and White House deputy assistant for Health and Veterans Affairs Christen Linke Young. Register here to attend in person or virtually. 
Today's newsletter is 971 words or a 3.5-minute read.
1 big thing: Few COVID worries for the holidays
Americans are entering the holidays for the first time in two years with COVID firmly in the back of their minds, according to the latest installment of the Axios/Ipsos Coronavirus Index.
The big picture: Public behavior on masking, social distancing and other precautions hasn't changed significantly since September, and 7 in 10 believe strongly or somewhat that we're moving to a point where the virus won't disrupt our daily lives.
Almost the same proportion believes the government should continue to monitor disease spread. But the public is nearly evenly split on the question of whether we've spent enough responding to the pandemic.
The findings show a continued bifurcation in which perhaps 30% of Americans remain acutely aware of the state of the public health emergency and continue to take steps like masking most of the time.
Between the lines: Large segments of the public remain distrustful of the government's pandemic response, including the role of top infectious-disease expert Anthony Fauci.
45% strongly or somewhat agreed with the statement that public health officials lied about how effective COVID-19 vaccines and masks are at preventing the virus' spread.
39% strongly or somewhat think Fauci should be investigated for his role in the response.
The specter of other seasonal respiratory viruses like influenza or respiratory syncytial virus (RSV) is registering in people's minds, but isn't influencing how they live.
48% believe there's a large or moderate risk of contracting a respiratory illness other than COVID.
But only 27% said they've changed their behavior in any way to reduce potential exposure.
The lack of behavioral shifts may be connected to the public's generally positive mood, with large majorities expressing satisfaction with their physical and mental health, home life and personal finances.
2. Big hospital chains' good fortune
The nation's three biggest for-profit hospital chains each had positive operating margins that exceeded pre-COVID levels for most of the pandemic, including as recently as the third quarter this year, according to a Kaiser Family Foundation analysis of SEC filings.
Why it matters: Hospital operators are asking Congress to stop scheduled Medicare payment cuts and provide more federal relief, saying they're facing tough economic times.
But the results for HCA Healthcare, Tenet Healthcare and Community Health Systems paint a more optimistic picture for those companies. The three accounted for about 8% of U.S. community hospital beds in 2020.
What they found: Profits from patient care and other operations plus pandemic relief funds left the three chains with operating margins ahead of pre-COVID levels for 9 out of 11 quarters during the health crisis, per KFF.
HCA's revenue exceeded operating expenses by at least 10% for most of the pandemic, while Tenet has had operating margins of at least 5% for most of that time. CHS' operating margins have been lower but remained in the black for all but two quarters.
Yes, but: Some hospitals continue to struggle in the current environment, buffeted by inflation and the burdens from COVID-19, the flu and RSV.
3. Health inequities and climate disasters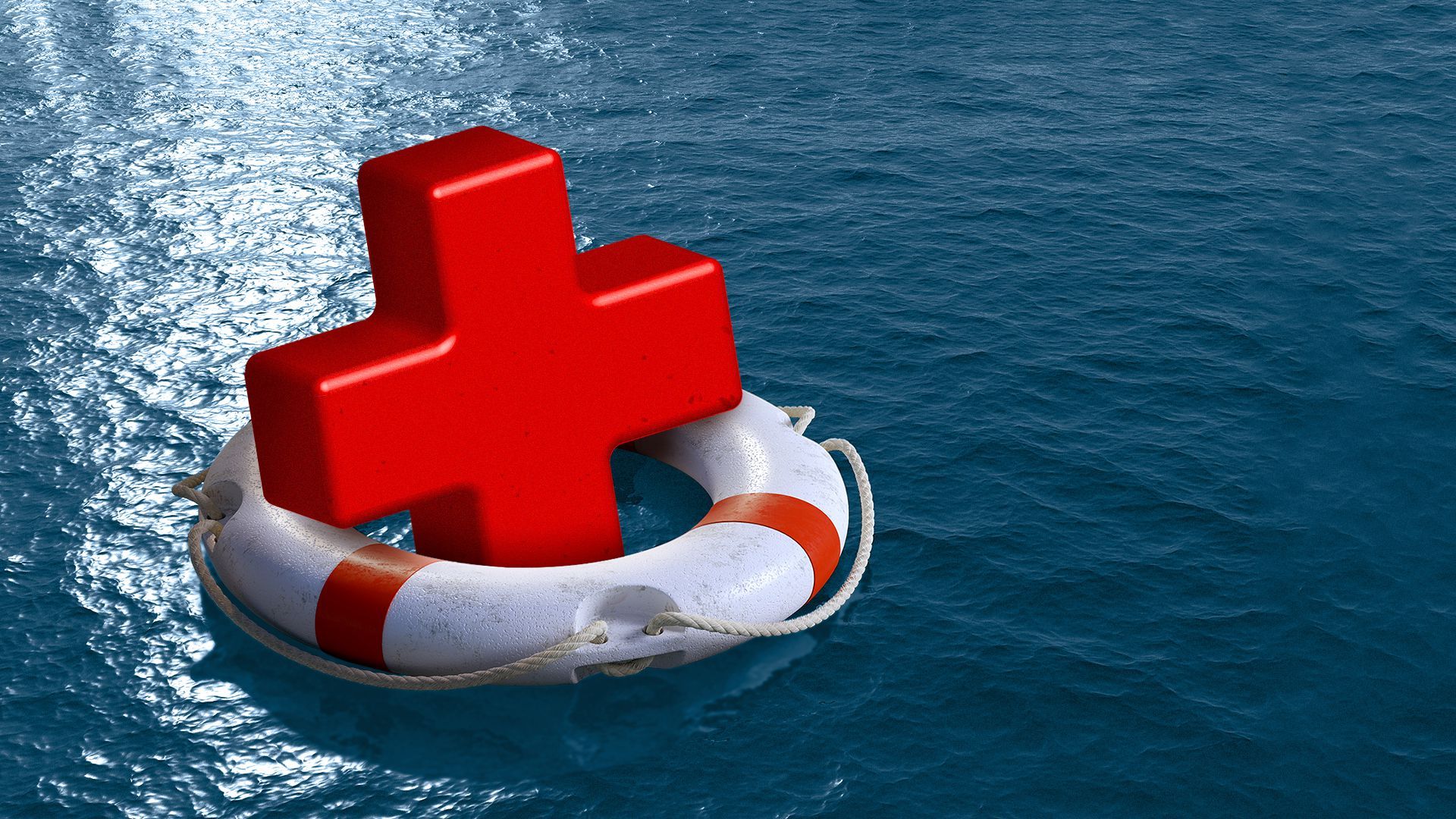 Researchers are releasing a new toolkit designed to help free and low-cost clinics better deal with heat waves, hurricanes, wildfires and floods in underserved communities, Axios' Ayurella Horn-Muller writes.
The big picture: Despite treating those most vulnerable to the health impacts of climate-fueled disasters, these clinics are typically under-resourced and underfunded.
How it works: The Climate Resilience for Frontline Clinics toolkit guides staff and providers at clinics that serve uninsured and underinsured populations on how to develop disaster preparedness plans, extreme weather alert systems and health tip sheets to give patients.
It was developed by researchers at Harvard T.H. Chan School of Public Health and the nonprofit Americares and was funded by Biogen.
By the numbers: A survey of 450 frontline clinic staff members across the U.S. last year found that more than two-thirds said their clinic experienced "disruption due to extreme weather" at least once in the past three years.
When it comes to disaster preparedness and resilience in the health care sector, "everything" is about hospitals, said Kristin Stevens, Americares' senior director of climate and disaster resilience.
"That's where the money, the attention, the media goes," Stevens said. "The health centers that we work with are on that outer ring of attention and funding. But at the same time, they see the patients who are most vulnerable to the impacts of the climate crisis."
4. COVID clinical trials lacked diversity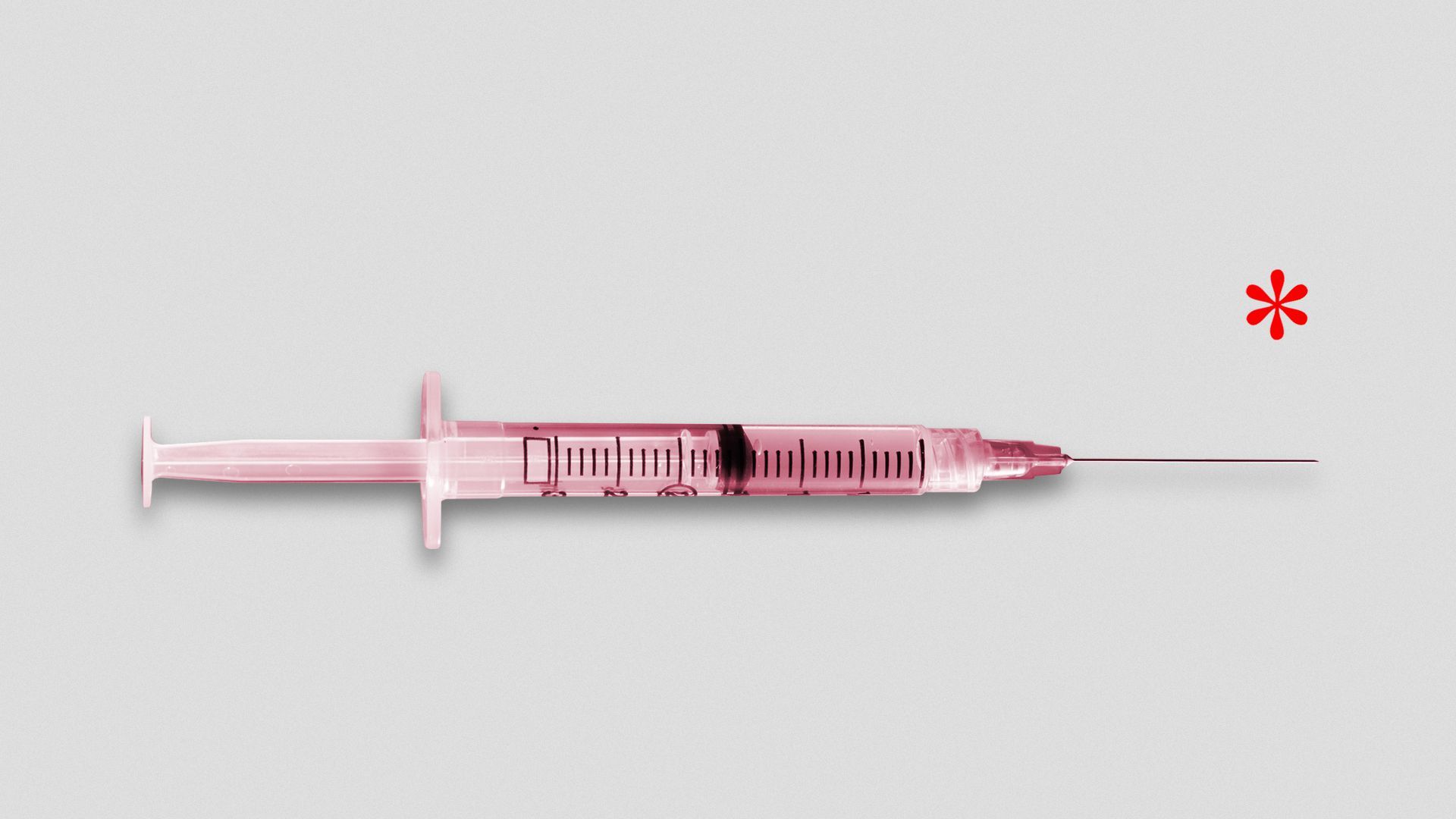 Women were underrepresented in pandemic trials of antiviral treatments, and sponsors didn't recruit enough Black and Asian participants for human studies on COVID vaccines, Axios' Arielle Dreher writes from a new JAMA analysis of more than 100 trials.
Why it matters: Treatment regimens that are found to be effective in clinical trials can't be confidently applied to all populations when certain groups are not adequately represented, researchers said.
What they found: The researchers analyzed studies that included more than 176,000 participants conducted during the pandemic from October 2019 to February 2022.
Women were underrepresented in studies of drugs used to treat people hospitalized with the virus.
Women are often underrepresented in trials due to the potential risk for fertility or pregnancy impacts. But they might have been shut out during the pandemic because they were not getting as sick as men.
Asian and Black participants were underrepresented in prevention trials that primarily tested COVID vaccine candidates, but they were well-represented in treatment trials which were primarily conducted in hospitals during the pandemic.
Hispanic and Latino participants were actually overrepresented in treatment trials, in part because of large clinical trial sites in California, Texas and Florida, study authors said.
5. Catch up quick
🏛 Pfizer and BioNTech fired back at Moderna in a patent lawsuit over COVID-19 vaccines. (Reuters)
🧠 A promising trial is targeting a genetic risk for Alzheimer's. (New York Times)
👀 State operations that review Social Security disability claims face massive backlogs, leaving more than 1 million Americans in limbo. (Washington Post)
Thanks for reading, and thanks to senior copy editor Bryan McBournie for the edits. Did someone forward this email to you? Here's how to sign up.