Axios Vitals
February 27, 2018
Good morning ... I will not write an intro about how absurd the D.C. Streetcar is, I will not write an intro about how absurd the D.C. Streetcar is, I will not write an intro about how absurd the D.C. Streetcar is ...
There's a new lawsuit over the ACA's individual mandate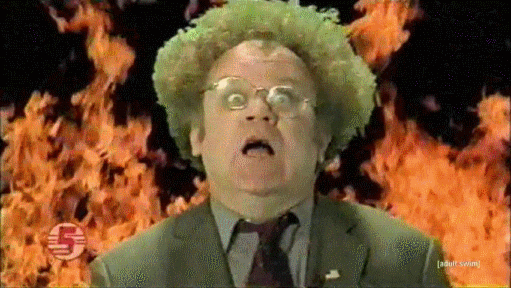 You might have thought the Supreme Court upholding the Affordable Care Act's individual mandate would settle the question of its constitutionality. You might have thought Congress repealing the mandate would satisfy its critics.
Well, buddy, Texas Attorney General Ken Paxton has some news for you.
The latest: Paxton and 19 other Republican attorneys general filed a lawsuit late yesterday claiming — once again — that the individual mandate is unconstitutional and that the rest of the ACA has to fall along with it.
Here's how the logic of this argument plays out:
When the Supreme Court upheld the mandate in 2012, it said Congress could not force consumers to buy health insurance, but could impose a tax penalty on those who didn't.
When Congress repealed the individual mandate as part of its recent tax bill, it didn't actually repeal the coverage requirement — it just dropped the tax penalty to $0.
Therefore, the mandate itself is still on the books, but without the tax penalty the Supreme Court upheld.
The lawsuit further argues that the rest of the ACA cannot be separated from the mandate — essentially a retread of a part of the 2012 case that the high court never needed to settle.
Quick take: With no enforcement mechanism in place for the mandate, it'll be a lot harder to convince a court that it's harming anyone — a key component of having the legal standing to sue.
Those procedural grounds are probably the arena in which the current Justice Department would prefer to fight this out, rather than trying to decide whether and how to defend the ACA on its merits.
How Trump's talk of more "mental institutions" could actually help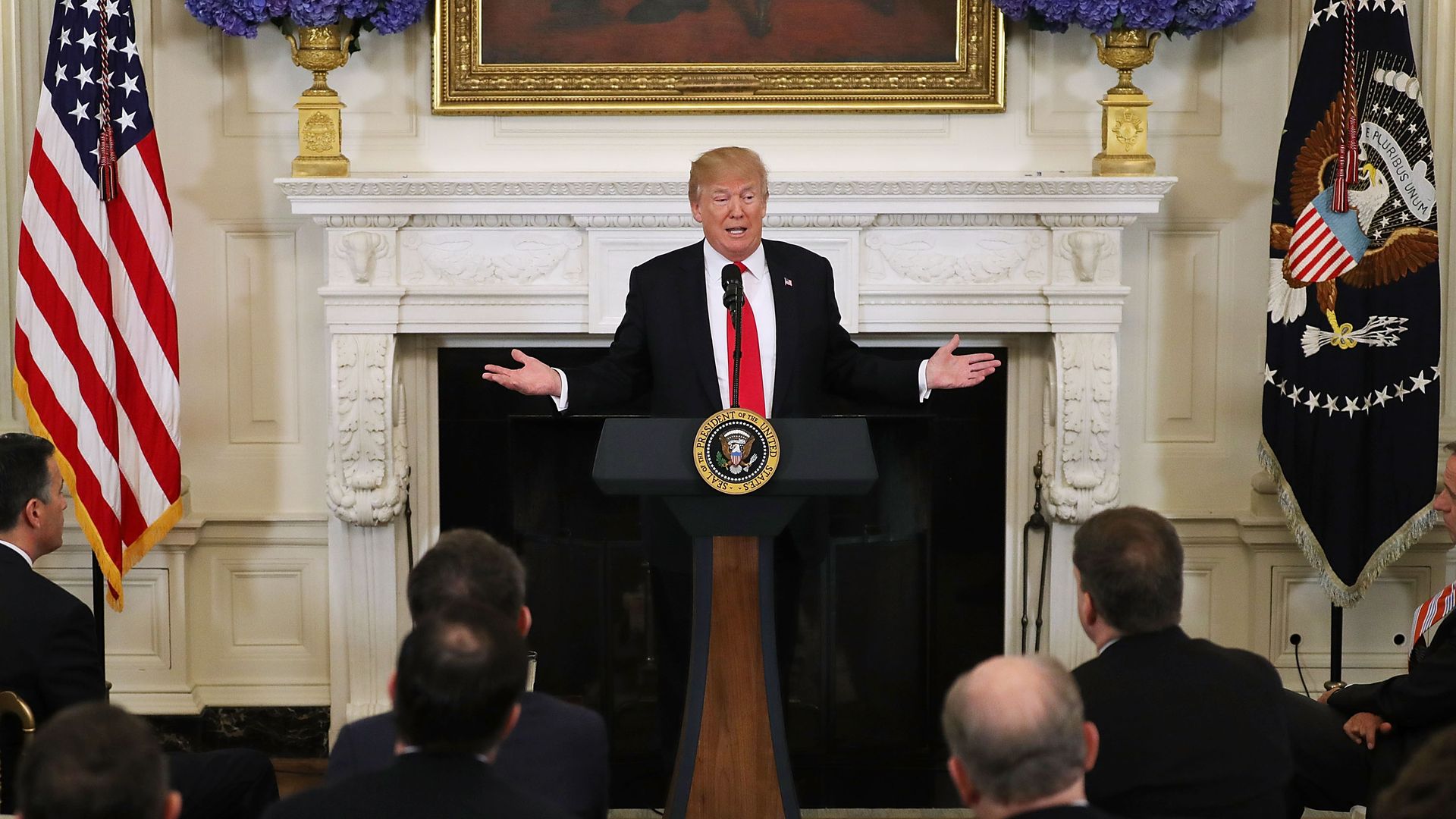 In his response to the Parkland school shooting, President Trump has repeatedly called for bringing back "mental institutions." And the facilities he's describing sound a lot like the state psychiatric hospitals of old, which mostly just warehoused mentally ill patients without helping them get much better.
What they're saying: There's very little desire to bring back psychiatric hospitals. But some experts told my colleague Caitlin Owens and me that they hope Trump's comments might lead to a broader reevaluation of the mental health system's capacity.
"Today, the reality is that we probably need more beds —the number of hospital beds we've got, short-term beds we've got, is inadequate," says Paul Gionfriddo, the CEO of Mental Health America.
Gionfriddo favors lifting a federal cap on Medicaid reimbursements for mental health facilities with more than 16 beds, as well as a host of other interventions. He says this type of action could aid the millions of non-violent people suffering from mental illness, and maybe also help stop another school shooter from falling through the cracks.
"You've got a Medicaid program — fund it. You've got a special education program — fund it," he says.
Notable: I asked Gionfriddo if Trump's rhetoric about mental institutions has helped or hurt. He says it would all depend on the resultant policy actions.
"I wouldn't single out the president and say his rhetoric's been more harmful than any other," he says. "Any time you shift the ground of violence to mental health … whenever anybody talks about more prison-based services … all of these things are not really helpful ... It's time we take a deep, close look at how we have been behaving — and change."
Arkansas has had it with PBMs
Pharmacy benefit managers have been on the hot seat for a while now over their role in the country's drug pricing debate.
Driving the news: My colleague Bob Herman plans to keep a close eye on Arkansas, where so many people are angry at PBMs that legislators now want them regulated by the state's insurance department, per the Arkansas Democrat-Gazette.
Independent pharmacists in the state raised hell after they said CVS Caremark drastically cut payment rates to independent pharmacies, sometimes below cost, while inflating payments to its own CVS pharmacies.
The state's attorney general has gotten involved, and Gov. Asa Hutchinson has vowed to take up a bill that would require PBMs to have a license with the Arkansas Insurance Department.
PBMs, unsurprisingly, hate the bill.
Why it matters: There are a lot of independent pharmacists in other states who are equally unhappy with PBMs, and could begin to make similar pushes in their own state legislatures.
A prescription for better Medicare payments
It's only been about two years since Congress wrote a whole new payment system for Medicare — one that aimed to move away from the existing model of paying for each service, and toward a more coordinated system of care.
Yes, but: The health care team at the Brookings Institution says the new system isn't working out. In a blog post at Health Affairs, they lay out what's wrong and how Congress should fix it.
The problems, according to Brookings' experts:
The new system, known as MIPS, gives doctors too much leeway over how they're evaluated. Their Medicare payments depend on a handful of specific metrics, but doctors get to choose from a long list of options.
Because they can choose, doctors will likely choose to be graded on areas where they're already doing well, getting credit for actions they would have taken anyway — so the system isn't a great incentive to improve.
MIPS is so easy, it might steer doctors away from more advanced payment models with bigger risks and bigger rewards.
The solutions:
Provide bigger incentives for participating in more aggressive payment models.
Expand the program to include hospitals, not just doctors.
Create small incentives, even for practices that aren't taking part in advanced payment models, if they'll do things like adopt a uniform system of electronic health records, which ultimately benefit the whole health care system.
Go deeper: You can read the whole treatise here.
Hey, remember Martin Shkreli?
Remember when he became infamous for buying the drug Daraprim and jacking up the price by 5,000%, to $750 per tablet? Quick note from Bob: The list price on Daraprim is still $750 per tablet.
The bottom line: Political outrage and congressional hearings not only failed to change the broader drug pricing system, they haven't even changed the price of the individual drug they were so focused on.
What we're watching today: Senate HELP Committee hearing on the opioid crisis (10am; livestream)
House Judiciary subcommittee hearing on the CVS-Aetna acquisition (1:30 pm; details). House Budget Committee hearing on oversight of the Congressional Budget Office; one of CBO's senior health analysts is scheduled to testify (10am; livestream).
Ways and Means chairman Kevin Brady and Rep. Richard Neal, the panel's top Democrat, plan to send out a request for information today to several sectors of the health care industry, seeking input about ways to combat the opioid epidemic.
What we're watching this week: Energy and Commerce holds an opioid hearing tomorrow.
Do you have any new ideas for ACA lawsuits? Let's hear 'em! [email protected].