Good morning ... Turns out bees and I have something in common: A deep familiarity with the concept of nothingness.
https://www.axios.com/newsletters/axios-vitals-f62c4dd3-2de3-4bf5-b269-073c2df4620b.html?chunk=0#story0
1 big thing: How moderate Republicans disappeared from health policy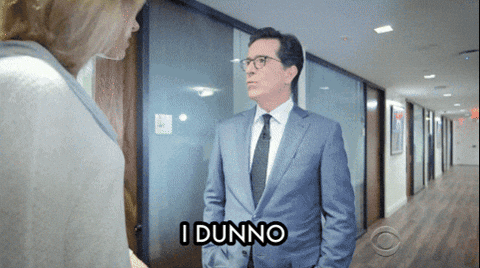 As the all-or-nothing debate over the Affordable Care Act pulled Republicans further to the right, the party is having a harder time coming up with feasible ideas for health policy, my colleague Caitlin Owens reports this morning.
What they're saying: "It's hard enough to make policy as it is. It's nearly impossible if you don't give yourself any options," the American Enterprise Institute's Ben Ippolito said. "If you're not even willing to concede that some version of regulated competition is a plausible strategy for this market, then realistically, what are you going to argue down the road?"
It all comes back to the ACA. Big, structural pieces of the ACA are moderately conservative — like the basic idea of having the government convene a central marketplace for people to buy private health insurance.
But Republicans' war against the law was so all-consuming, that now moderates who accede to any role for the government find themselves accused of supporting "Obamacare lite."
The ACA "changed radically the nature of the way Republicans view health care," said Rodney Whitlock, a lobbyist and former aide to Sen. Chuck Grassley.
https://www.axios.com/newsletters/axios-vitals-f62c4dd3-2de3-4bf5-b269-073c2df4620b.html?chunk=1#story1
2. Trump gives Democrats a political gift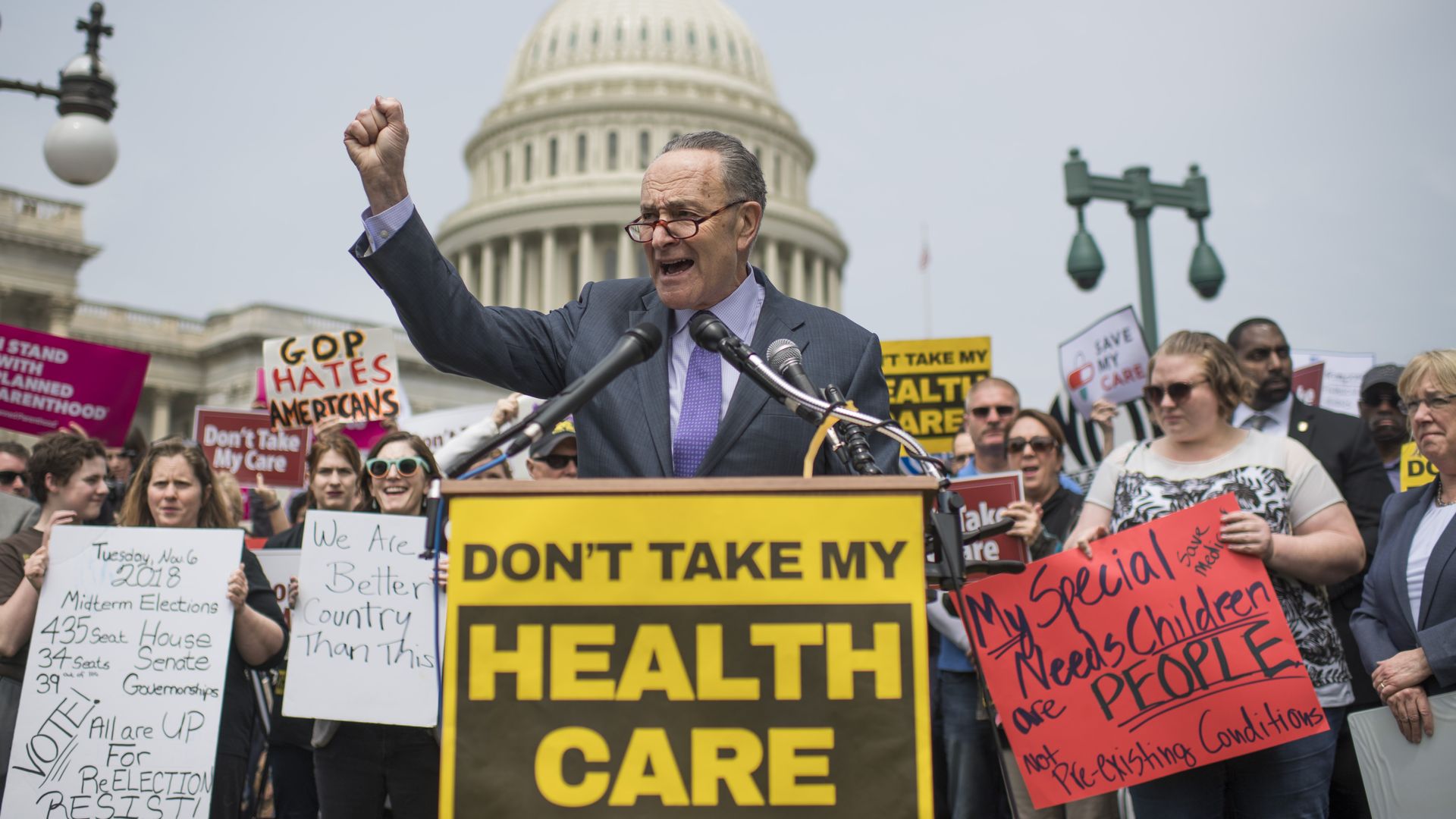 By choosing to reignite a political debate over whether insurance companies should have to cover people with pre-existing conditions, the Trump administration may have given Democrats the most potent weapon of this entire midterm cycle, Kaiser Family Foundation President Drew Altman writes in his latest Axios column.
The big picture: Democrats have been trying to make this campaign season about health care, even with health care out of the headlines, because the unsuccessful effort to repeal the ACA hurt Republicans at the time.
Now the administration has put it back on the front burner — by trying to get the courts to strike down the most popular part of the law.
Majorities of Democrats, independents and even Republicans support the coverage requirement, according to Kaiser's tracking polls.
More than 50 million Americans have pre-existing conditions.
Only those in the individual market would stand to lose coverage if this part of the ACA is tossed aside. But everyone with a pre-existing condition would likely be scared, just as most Americans were worried that their rates were increasing when rates spiked in the relatively small individual market.
Go deeper: Read the column.
https://www.axios.com/newsletters/axios-vitals-f62c4dd3-2de3-4bf5-b269-073c2df4620b.html?chunk=2#story2
3. Last-minute push on association health plans
Several health care groups are making final pitches to the Trump administration about concerns they have with association health plans, Axios' Bob Herman reports.
Driving the news: The National Academy for State Health Policy and leaders from nine state health insurance exchanges — including Covered California and Maryland Health Connection — met with Department of Labor officials on June 1.
Their pitch: Make sure state insurance departments have the power to regulate association health plans, which were rife with fraud in the past.
"This is an administration that has been state friendly," said NASHP Executive Director Trish Riley, who attended the meeting. "One would hope they would clarify that states retain authority (over association health plans)."
The bottom line: The association health plan rule (as well as regulations on short-term plans) are expected to be released soon, and most health care groups either oppose the rule or have concerns about how it could be implemented.
https://www.axios.com/newsletters/axios-vitals-f62c4dd3-2de3-4bf5-b269-073c2df4620b.html?chunk=3#story3
4. While you were weekending ...