Axios Vitals
March 07, 2023
Good morning, Vitals readers. Today's newsletter is 935 words or a 3½-minute read.
Situational awareness: In his budget to be released later this week, President Biden plans to propose cutting what Medicare pays for certain prescription drugs and raising taxes on people earning more than $400,000 in a bid to address the insurance program's looming funding crisis, the Washington Post reports.
The proposal would "allow Medicare to negotiate prices for more drugs and bringing drugs into negotiation sooner after they launch," and extend the Medicare trust fund for another 25 years, Biden wrote in a New York Times op-ed this morning.
1 big thing: Medicaid has a target on its back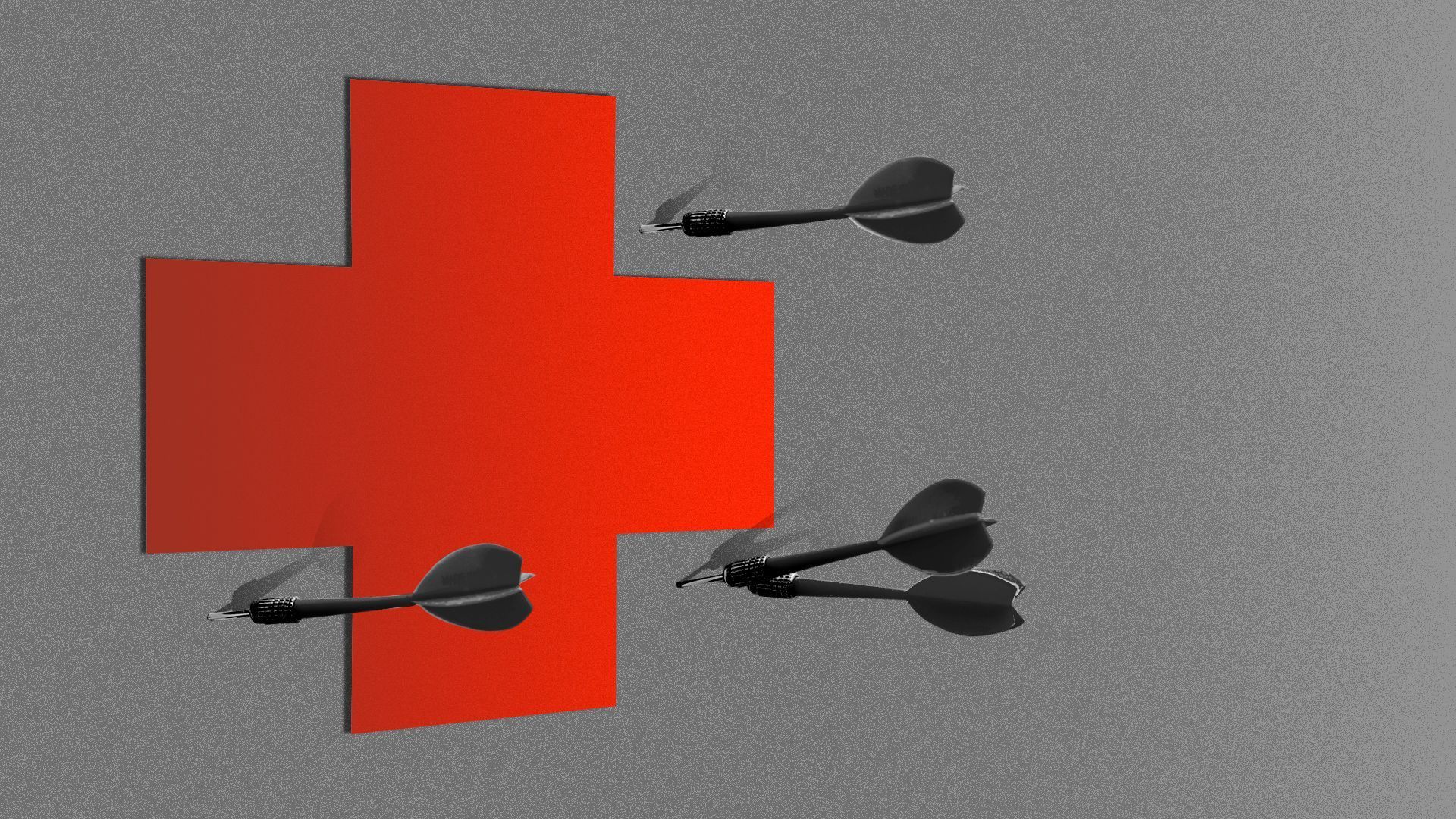 Republicans looking for ways to reduce federal spending have served notice they won't cut Medicare and Social Security. But that could mean big proposed cuts for Medicaid, Axios' Peter Sullivan, Victoria Knight and Maya Goldman write.
Why it matters: Over 80 million people were enrolled in Medicaid as of November after the pandemic and successive relief packages swelled program rolls to record highs.
Driving the news: Some House GOP members told Axios that Medicaid changes could be on the table. Those could include work requirements or paring federal payments to states, in order to slow program growth.
Between the lines: Medicaid often does not get the attention that Medicare does, but if the House GOP wants to put forward a budget that balances in 10 years, the math would likely force major cuts to the safety net program.
"It's basic arithmetic that if you're going to balance the budget and not touch Medicare, Social Security and probably defense, you have to cut Medicaid substantially," said Larry Levitt, a health policy expert at the Kaiser Family Foundation.
Sen. John Thune (R-S.D.) acknowledged how the numbers stack up and said "there are a lot of ideas" around Medicaid changes.
Former President Trump has drawn a bright line against cutting Medicare and Social Security but has not said the same about Medicaid. As president, he supported GOP Obamacare repeal bills with major Medicaid cuts.
President Biden's budget, to be released Thursday, is set to seek a health care contrast with the GOP, and shy away from cuts for beneficiaries.
The big picture: Any Medicaid cuts are sure to be controversial, and Democrats are already pivoting from protecting Medicare to going on the offensive for Medicaid.
A version of this story was published first on Axios Pro. Get news like this by subscribing. Use code POLICY100 which gives you $100 off.
2. One solution to nursing home labor woes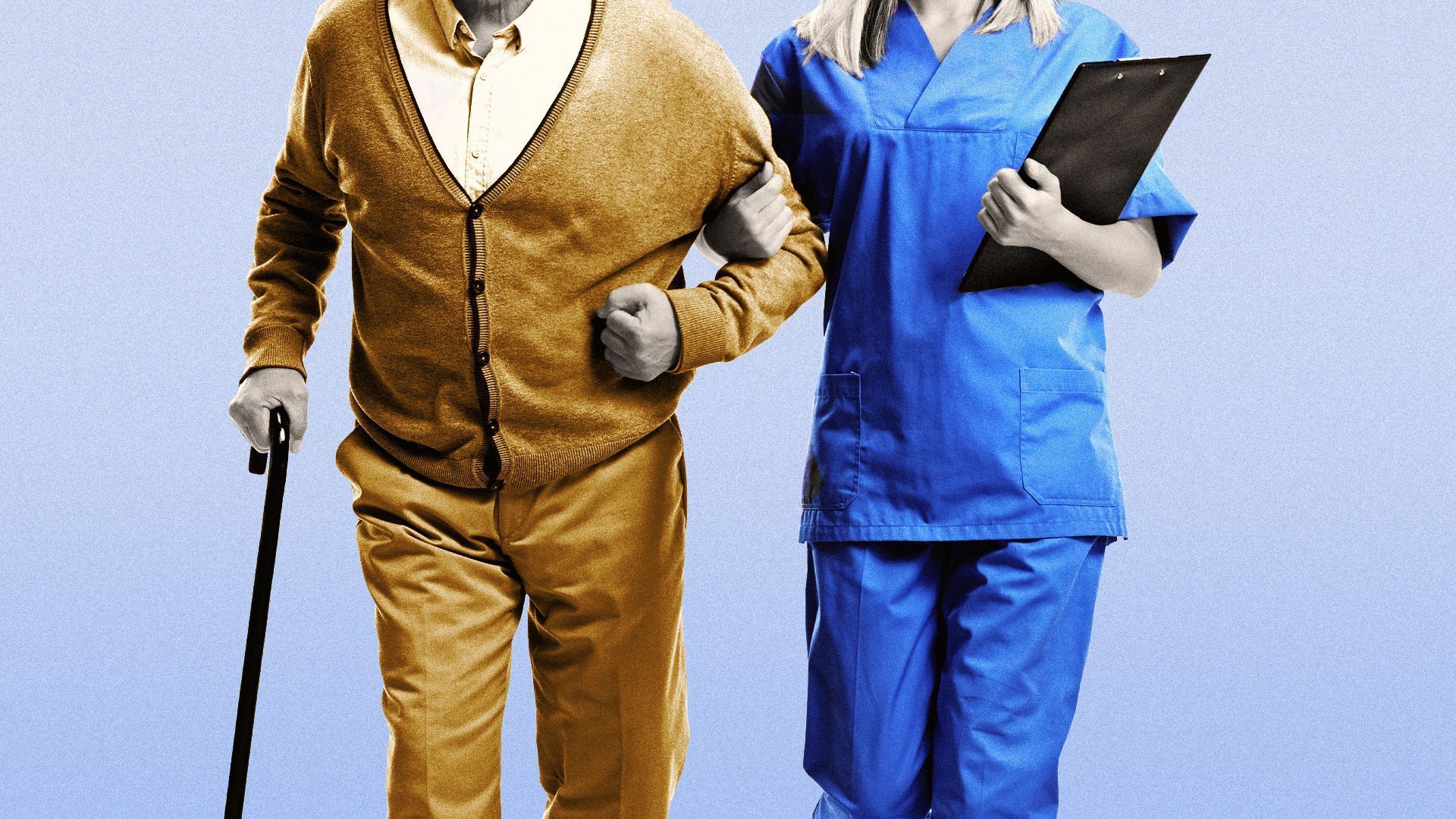 Increased immigration could help solve nursing homes' persistent workforce shortages and improve the quality of care in communal health settings, a new National Bureau of Economic Research paper found, Axios' Arielle Dreher writes.
Why it matters: Nursing homes have been hit the hardest by staffing shortages post-pandemic, and the Biden administration could issue a rule on minimum staffing requirements as soon as this spring to address quality issues.
Yes, but: The percentage of Americans wanting less immigration has surged since President Biden took office, and a divided Congress isn't likely to liberalize policies.
By the numbers: 87% of nursing homes have moderate to high staffing shortages, according to a 2022 survey from the American Health Care Association, which represents the industry.
Immigrants make up about 19% of workers in nursing homes, per the NBER paper.
Every 10% increase in female immigration would yield 0.7% more nurse assistant hours per nursing home resident and 1.1% more registered nurse hours, researchers projected.
Short-term hospitalizations of nursing home residents would also decline 0.6%.
3. FTC zeros in on digital health companies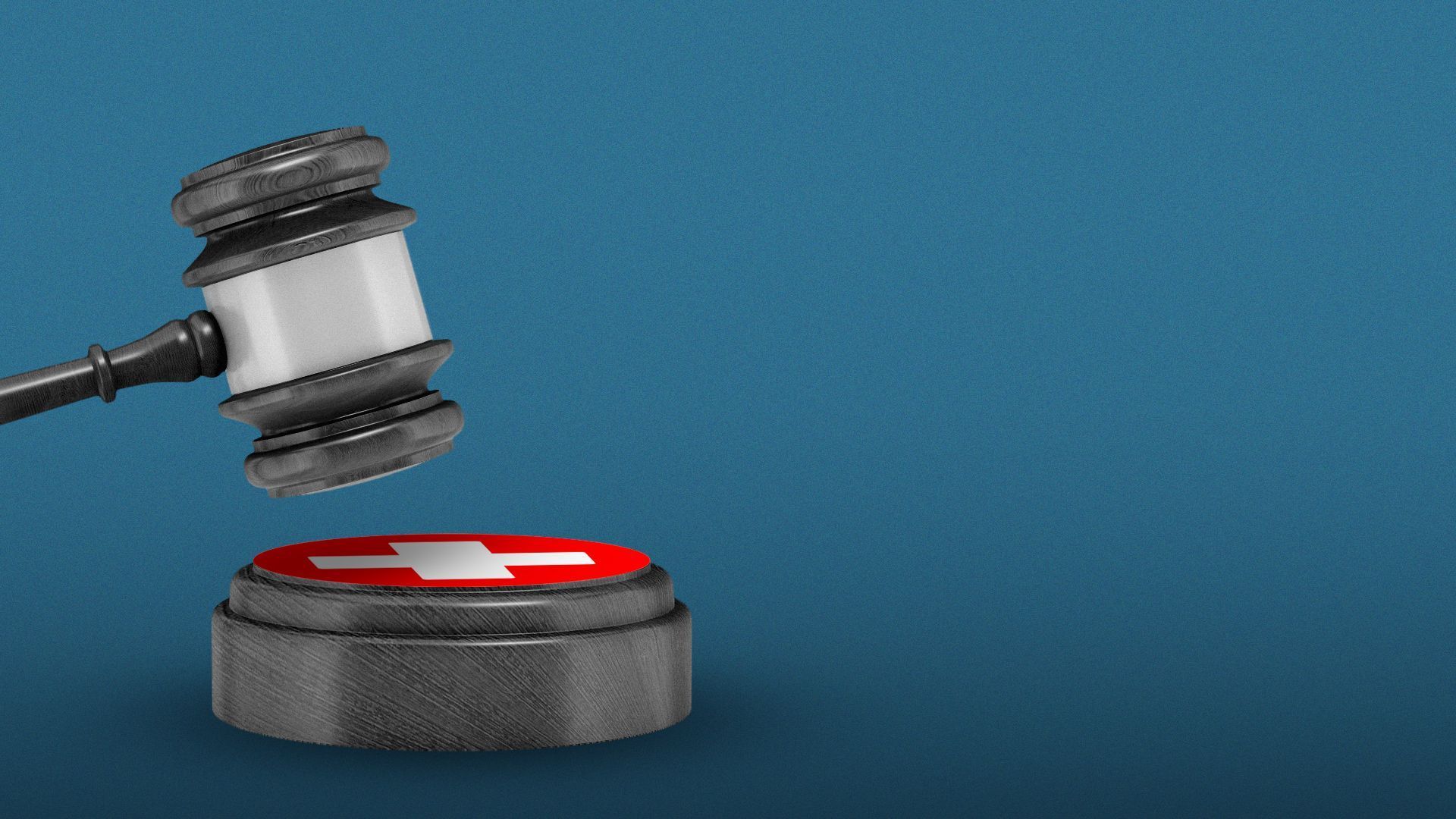 Regulators are cracking down on the digital health sector in response to what they view as unchecked growth at the expense of consumer privacy, Axios' Erin Brodwin reports.
Driving the news: The FTC recently took action against three digital health companies — Flo, GoodRx and BetterHelp — over how they shared patients' sensitive health information with other companies.
It also put Amazon on notice with its latest acquisition of concierge primary care company One Medical, stating "whether the companies' privacy representations are deceptive will turn on the perspective of a reasonable consumer rather than the perspective of a HIPAA expert," SC Magazine reported.
The context: The landmark Health Insurance Portability and Accountability Act (HIPAA) — hasn't kept up with the health tech sector's explosive growth, experts say.
Although HIPAA protects sensitive health information in the hands of health insurers and doctors, it does not apply to similar data that patients log in phone apps, discuss in texts or outline in emails.
"I think this is something that sort of fell through the cracks for the industry," said Goodwin health care practice lead Roger Cohen. "This is a clear indication from the FTC that they're going to pursue enforcement action and watch the sector carefully."
4. Data du jour: Trust in the CDC
People who tended to report lower trust in public health agencies like the Centers for Disease Control and Prevention during the pandemic believed those agencies' health recommendations were politically influenced and inconsistent, according to a study published Monday in Health Affairs.
Why it matters: While plenty of studies throughout the pandemic tracked levels of trust or sought to break it down by demographic groups, this study sought to understand factors that led to higher or lower trust levels.
The big picture: Public health officials at all levels have been examining how to restore public trust in health agencies. The CDC, in particular, has responded to intense scrutiny over its response to public health threats and communication missteps with a plan to overhaul its internal structures.
By the numbers: The Harvard-led study surveyed more than 4,208 U.S. adults in February 2022. Among those who said they had high trust in the CDC, the top reported reason was that they believed the CDC followed scientifically valid research (94%) and have the expertise (92%).
Those who reported low trust in the CDC were more likely to report a belief their recommendations were politically influenced (74%) or were influenced by private industry (60%).
5. Catch up quick
💉 Moderna will look to use FDA's accelerated approval pathway for its personalized cancer vaccine. (EndPoints)
👀 Walgreens ignites political firestorm over abortion pills. (The Hill)
🇺🇸 USDA proposes new rule for "Made in the USA" food labels. (Axios)
🏛 Five women file lawsuit against Texas over the state's abortion laws. (Axios)
Did someone forward this email? Subscribe here.
Thanks for reading, and thanks to senior editor Adriel Bettelheim and senior copy editor Bryan McBournie for the edits.