Axios Vitals
May 16, 2017
Good morning ... Someone is going to notice the Senate's leisurely pace on health care at some point, and we'd really like to skip to the end of the Medicaid debate. Meantime, Scott Gottlieb is in the captain's chair at the Food and Drug Administration — and he says the agency should pay attention to drug prices.
The Senate working group can't take forever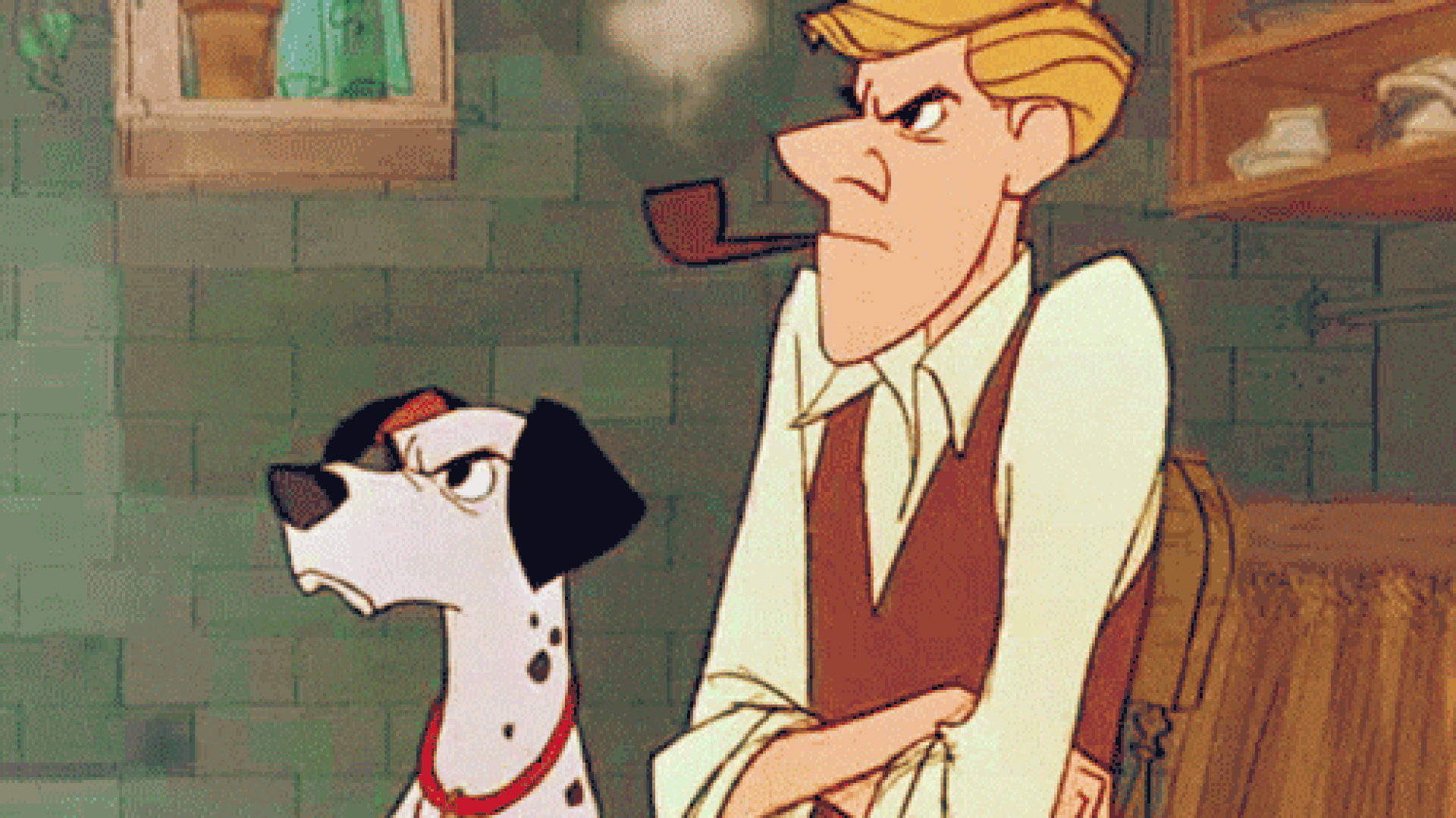 Senate Republicans have made it clear they're not in a rush to write a health care bill. They're meeting again today, to talk (again) about how to strip out expensive health insurance regulations. And they always come out talking about how they're not going to be tied to any deadlines, and how they're just starting to talk about goals.
But the reality is, at some point there's going to be a practical deadline for them — because it's going to create a traffic jam with the rest of the Senate agenda, especially the fiscal 2018 budget resolution and the work Republicans hope to do on tax reform. Here's why:
Health care is being done as a budget "reconciliation" bill for fiscal 2017. That's how they can pass it in the Senate with just 51 votes.
But soon, the House and Senate will want to start working on their budget resolutions (the basic blueprint) for fiscal 2018. That will set the stage for tax reform.
If they finish next year's budget resolution before the health care bill is done, it could invalidate this year's reconciliation instructions that allow the health care bill to move forward.
They've got some time: Senate Republicans aren't sweating it right now. CQ reported that Senate Budget Committee chairman Michael Enzi believes they can work on both tracks for a while, because they can do everything except approve a final budget resolution without jeopardizing the health care bill. And a GOP aide told me that they can put off the final budget resolution for months if they have to.
Yes, but: At some point, President Donald Trump is going to start tapping his foot and telling them to move faster. Just ask House Speaker Paul Ryan.
What would a Medicaid compromise even look like?
Here's one problem the working group is having right off the bat: The divide on Medicaid is so fundamental that it's hard to see how they bridge it.
Moderates, led by Sen. Rob Portman, want to make sure the cuts aren't as deep as the $880 billion reductions in the House bill. They also want make sure the Medicaid expansion is phased out gradually, rather than with an abrupt cutoff in 2020 the way the House bill does it.
Conservatives, led by Sens. Ted Cruz and Mike Lee, want to phase out the expansion too, but they want to start it sooner. They also want a slower growth rate for the new Medicaid spending limits — and therefore deeper cuts over time.
Senate Majority Leader Mitch McConnell asked Portman and conservative Sen. Pat Toomey to work it out. But they haven't gotten anywhere, and aren't likely to anytime soon.
One solution: It may not have to be a compromise. Senate Republican aides have been talking for a while about letting the moderates win on Medicaid and giving the conservatives something else, Caitlin Owens reports. If that happens, there's really no point in making Portman and Toomey talk.
Flashback: Remember that the divide between the House Republican moderates and the Freedom Caucus looked hopeless, too. They worked it out — though that was mainly because one moderate, Rep. Tom MacArthur, took the Freedom Caucus proposals and softened them. It wasn't because moderates got a lot of their priorities.
Look! A bipartisan group!
And now we're at the point in the story where moderate Republicans and Democrats start their own talks. Sens. Susan Collins and Bill Cassidy met with a small group of senators from both parties to "get away from the partisanship ... and instead raise fundamental questions about how can we move forward," as Collins put it later. Caitlin has the rundown here.
Why it matters: We've seen useful bipartisan groups and we've seen irrelevant ones. Too early to tell which kind this is. But hey, it's the first flickers of bipartisanship on the Affordable Care Act that we've seen all year.
The highlights of Gottlieb's first speech to FDA staff
Here are a few points from Scott Gottlieb's first speech as the new Food and Drug Administration commissioner that will probably have significance down the road:
"I know FDA doesn't play a direct role in drug pricing. But we still need to be taking meaningful steps to get more low cost alternatives to the market, to increase competition, and to give consumers more options."
One key: "[M]ake sure the generic drug process isn't being inappropriately gamed to delay competition and disadvantage consumers."
"There's probably no single intervention...that can have as profound an impact on reducing illness and death from disease as our ability to increase the rate of decline in smoking."
"Unquestionably, our greatest immediate challenge is the problem of opioid abuse." Hopes to have more to say in the coming weeks.
"We need to always be risk-based in our work. We need to make sure we're getting the most public health bang for our efforts and the resources that we're entrusted with."
"We need to be patient-centric and science-based in everything we do."
Who pays more under the ACA? Healthy people
It's a big part of the Republican argument for replacing the ACA: Premiums and out-of-pocket expenses are going through the roof, and people can't afford health insurance anymore. Caitlin Owens explores what's really going on in a Facts Matter piece this morning. The bottom line:
Yes, people who bought health insurance on their own before the ACA are paying more — because now those plans have to cover people with health problems, and that raises costs for everyone.
But millions of people gained health coverage, and they're not paying for everything out of pocket or facing crippling medical bills anymore.
And deductibles are higher for some people, but the plans also cover more benefits — which people would have had to pay out of pocket before.
How the uninsured rate fell under the ACA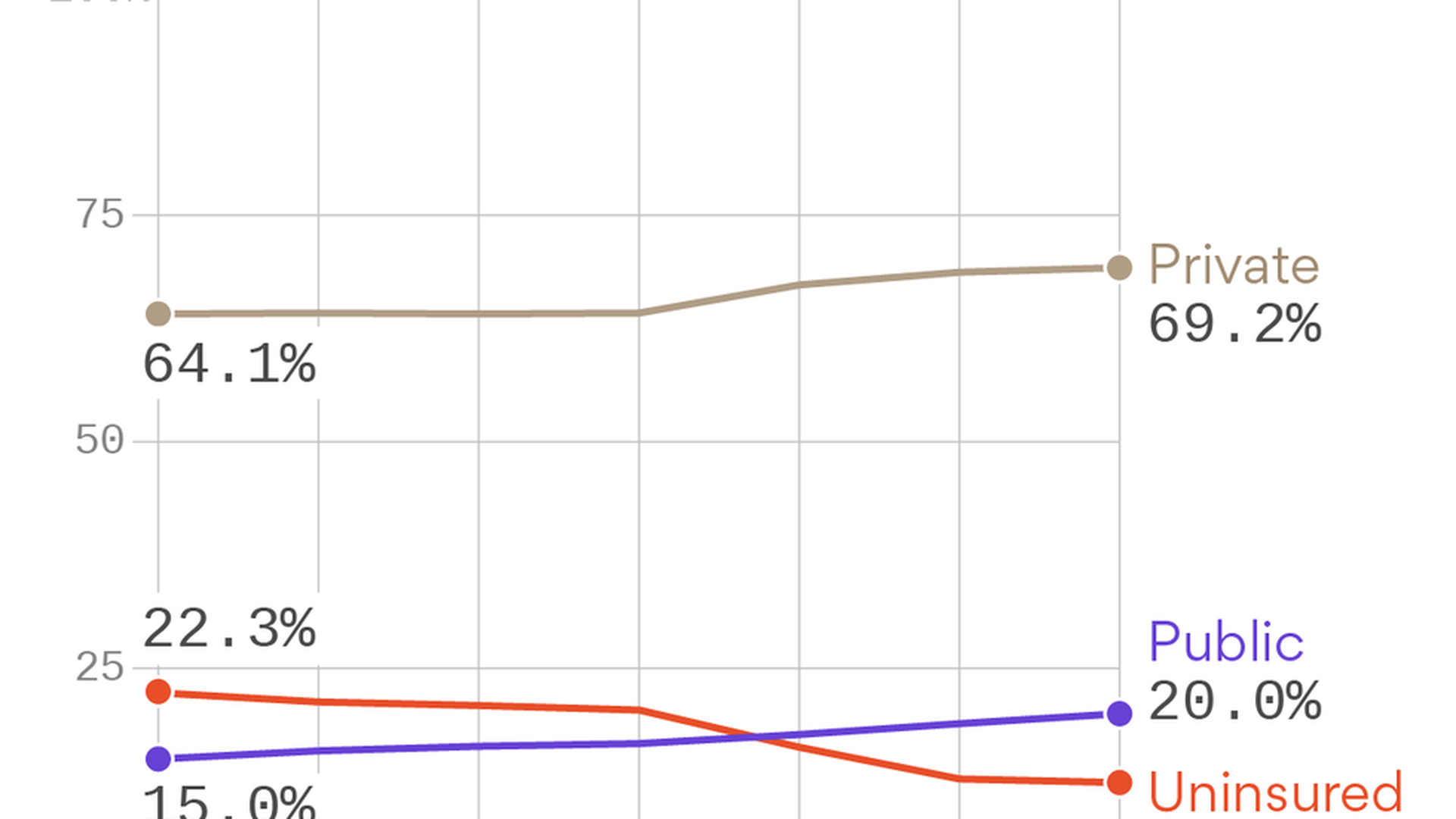 A new report out today from the National Center for Health Statistics, part of the Centers for Disease Control and Prevention, confirms that the number of uninsured Americans fell by 20 million since 2010, the year the Affordable Care Act was enacted. But that still left 28.6 million uninsured Americans in 2016.
A few other stats to note:
Americans of all ages with no health insurance, 2016: 9 percent
Uninsured adults in states that expanded Medicaid, 2016: 9.2 percent
Uninsured adults in states that didn't expand Medicaid, 2016: 17.9 percent
Americans under age 65 covered by all private health insurance: 175.9 million
Americans under age 65 covered through private ACA plans, 2016: 11.2 million
Percentage of privately insured Americans covered through ACA: 4.1 percent
The change to small business enrollment rules
Even for health care wonks, the Small Business Health Options Program (SHOP) is usually an overlooked part of the ACA, like that minor character from a TV show that everyone's forgotten about. (Think Henry from The Americans.) So when the Trump administration announced yesterday that it will let small businesses enroll in SHOP plans directly, rather than through the HealthCare.gov website, most of health care world shrugged and moved on.
But not Small Business Majority, a group that has supported the ACA from the beginning and wanted the SHOP program to work. The group was incensed that small businesses will have to enroll with insurers or through agents and brokers. "Forcing small employers to make this extra effort just to enroll in SHOP will make it likely that SHOP usage dwindles to little or nothing," the group's founder and CEO, John Arensmeyer, said in a statement.
Reality check: Even the Obama administration didn't do a lot to help the program succeed, as Arensmeyer acknowledged. Georgetown's Sabrina Corlette noted in a blog post last fall that the Obama team was trying to get rid of a requirement that all major insurers must participate in the program.
What we're watching today: Senate Republican health care working group meeting. Also, President Trump meets with Health and Human Services secretary Tom Price and Office of Management and Budget director Mick Mulvaney, 2:30 p.m. Eastern.
What we're watching this week: House Ways and Means health subcommittee holds hearing on Medicare payment policies, Thursday, May 18.
What we're watching next week: The Congressional Budget Office says it will release the cost estimate for the House-passed version of the American Health Care Act "early in the week of May 22."
Thanks for reading, and let me know what else should be on our radar: [email protected]