1 big thing: The real drug pricing debate is upon us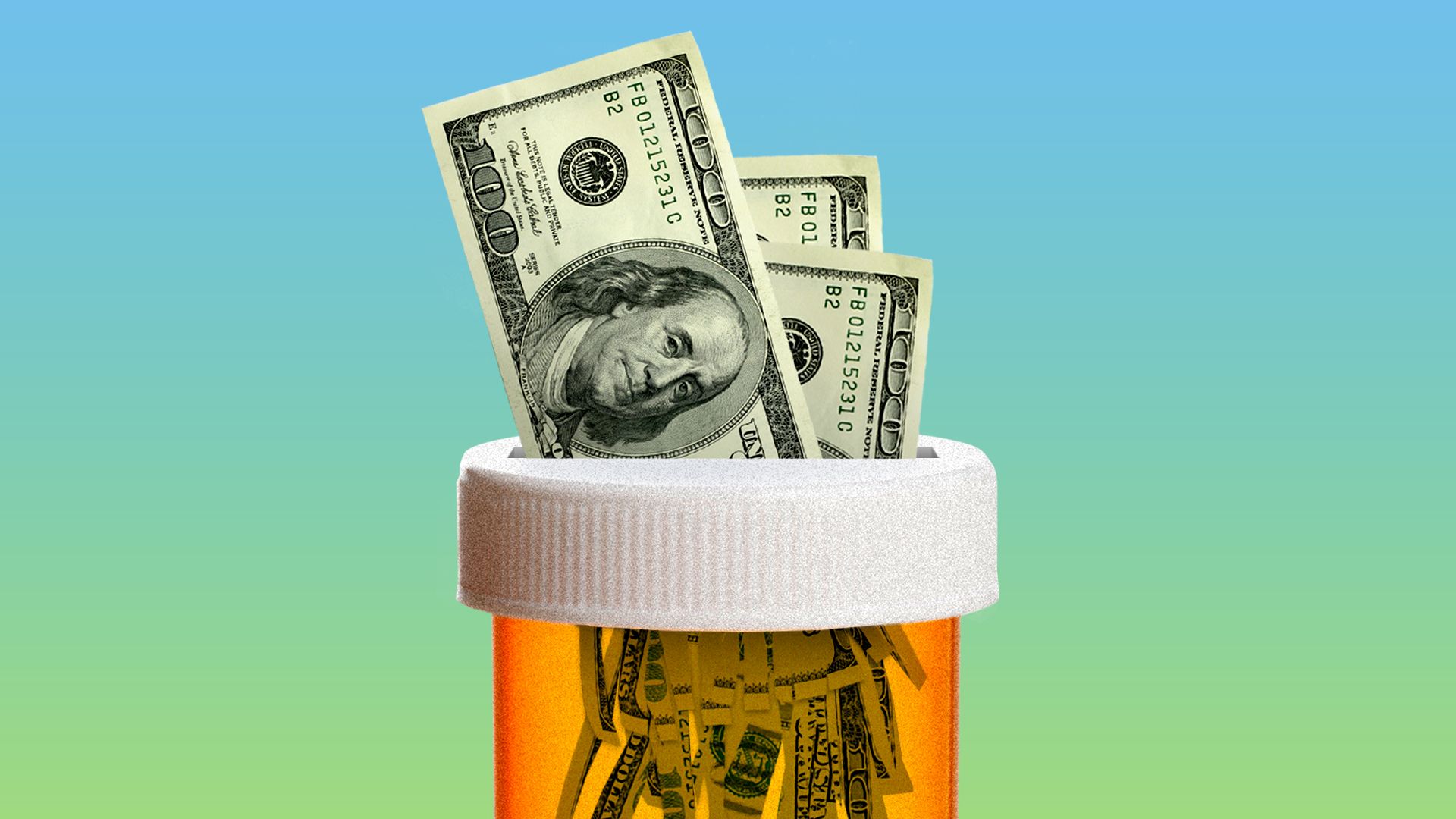 The first FDA approval of a multi-million dollar drug is expected any day now, sparking a new national debate over what we're willing to pay for medical breakthroughs.
Why it matters: The future of medicine is in personalized and scientifically advanced drugs, meaning that Zolgensma's imminent approval is just the beginning of the seven-digit price tag era. While drug companies say the drugs' effectiveness justifies their costs, some experts are pushing back.
Driving the news: The approval of Zolgensma, a gene therapy with the potential to cure spinal muscular atrophy, "could come any day," said Dave Lennon, president of Novartis-acquired AveXis.
The company hasn't yet announced the drug's list price, but it's estimated to cost around $2 million, WSJ reported. Lennon said that the value of the product is between $4 million and $5 million.
To help with the sticker shock, the company has floated allowing insurers to pay for the one-time drug over 3–5 years. It will also offer outcome-based arrangements, meaning insurers will receive rebates if patients don't have the expected results, Lennon said.
The big picture: The list price drugmakers set isn't the price insurance plans will actually pay. Still, their decisions about how to cover Zolgensma could have a ripple effect: 68 gene therapies are expected to launch by 2024, according to Evaluate.
What they're saying: "Outcomes-based arrangements are not a panacea to the root problem of excessively high drug prices," a spokeswoman for America's Health Insurance Plans said. "As with any new drug or therapy, insurance providers will evaluate the evidence to make coverage policy decisions."
"These are not real prices. This is their asking price," said Peter Bach of the Memorial Sloan-Kettering Cancer Center.
2. New poverty definition would cut health benefits
The Trump administration's proposal to change how the federal poverty level is calculated would cut millions of people's health benefits, according to a new analysis by the left-learning Center on Budget and Policy Priorities.
The Office of Management and Budget proposal would adopt a lower rate of inflation to determine poverty — meaning the poverty limit would rise more slowly, and fewer people would qualify for assistance.
By the numbers: After 10 years, the change would result in:
More than 250,000 seniors or people with disabilities either losing their eligibility for Medicare Part D's low income subsidy program, or receiving less assistance from it.
More than 150,000 seniors or people with disabilities losing assistance with their Medicare premiums.
More than 300,000 children losing Medicaid and CHIP coverage.
More than 250,000 people losing the coverage they gained through the Affordable Care Act's Medicaid expansion.
More than 150,000 ACA exchange enrollees losing all or some of their cost-sharing assistance.
Tens of thousands of ACA enrollees losing their premium subsidies, and millions receiving smaller subsidies.
3. Drugmaker sues feds over payment change
Mallinckrodt announced yesterday that it is suing the Centers for Medicare & Medicaid Services and the Department of Health and Human Services for changing the way Medicaid rebates are calculated for its pricey H.P. Acthar Gel medication.
The move would require Mallinckrodt to pay back large sums of money to the federal government, my colleague Bob Herman reports.
Why it matters: The drug company expects the change will eliminate 10% of its Acthar sales, and that it will have to pay up to $600 million in retroactive rebates — news that sent the company's stock plunging by 24% Tuesday to a record-low $9.87 per share.
Reality check: Acthar has been under the gun for several years now. Independent experts say the drug, which is a half-century old and treats multiple sclerosis and infantile spasms, is excessively priced and isn't any better than cheaper alternatives.
The bottom line: Mallinckrodt is fighting tooth and nail to protect Acthar because it is the lifeblood of the company. The drug makes up 35% of Mallinckrodt's revenue.
4. Comcast enters health care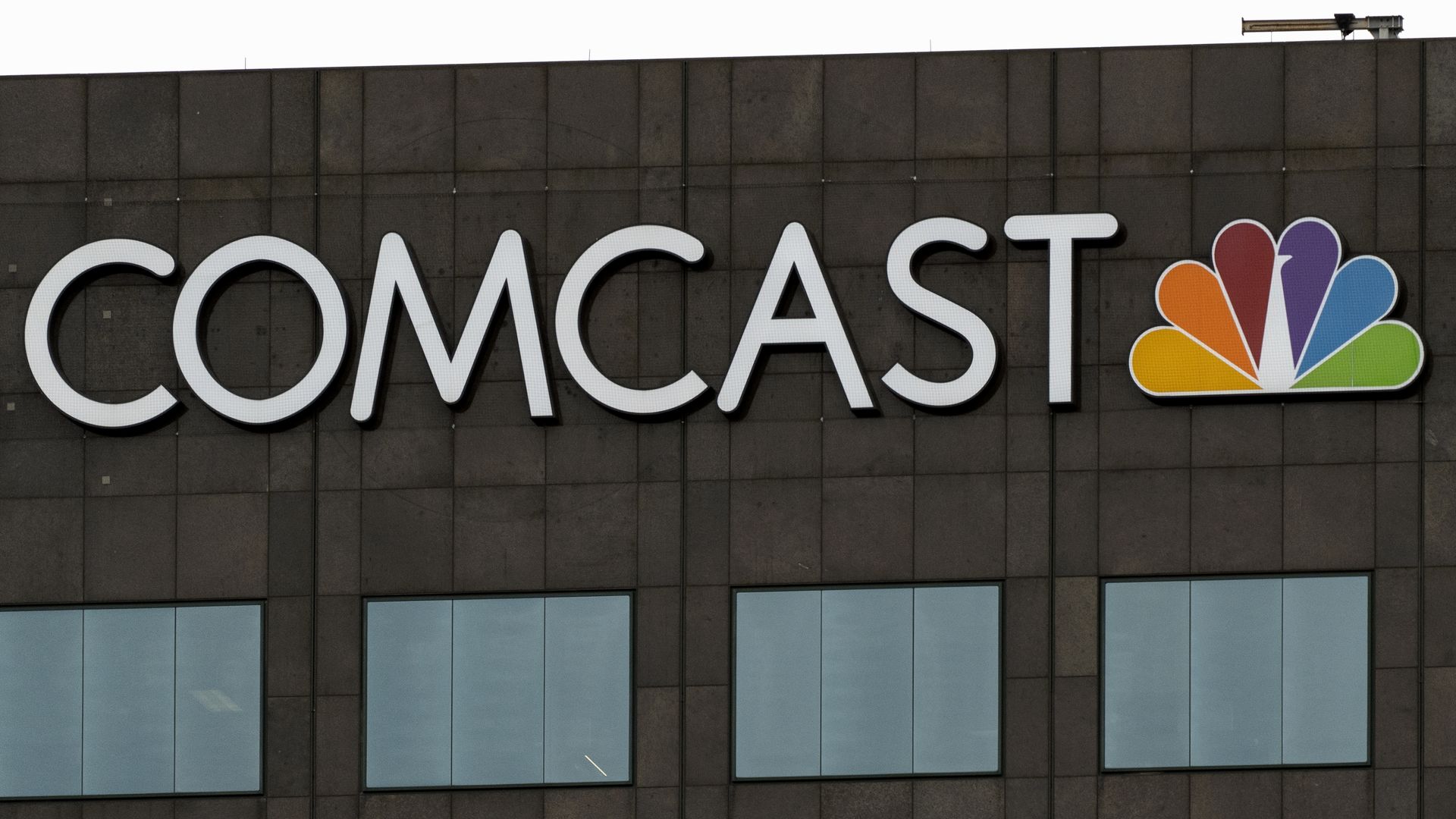 Comcast is working on an in-home device to monitor people's health, with the intention of rolling it out next year, CNBC reports.
The device would use ambient sensors to track people's basic health metrics, like whether they're making more trips to the bathroom or staying in bed longer than usual. Tools are also being built to detect falls.
The device won't be like an assistant, as other home speakers are, but it will have a personality and be able to make emergency phone calls.
Pilot tests are anticipated to begin later this year.
The big picture: Comcast joins a host of other tech companies that are experimenting with in-home health care.
The company has also been talking to hospitals to explore using the device to reduce readmissions after a patient has been discharged.
5. Clearing the air on a troubled heart pump
The FDA yesterday sent an updated letter to doctors and surgeons to let them know the Impella RP heart pump is OK only for specific types of patients — such as those who haven't been in cardiogenic shock for more than 2 days or who haven't suffered cardiac arrest, Bob reports.
There are still a lot of asterisks for safe use of this heart pump, made by Abiomed. And the updated letter still doesn't change the fact the device went to market with very little data proving its safety and efficacy.