Good morning ... On Monday, Republicans seemed to be inching closer to bringing Trumpcare back from the dead. Yesterday, that all fell part for a while. Then they talked for two hours and didn't settle anything. What will today bring? Read on....
https://www.axios.com/newsletters/axios-vitals-efa81c45-f2da-4de7-9589-351f59f15afb.html?chunk=0#story0
That was supposed to be a Trumpcare revival?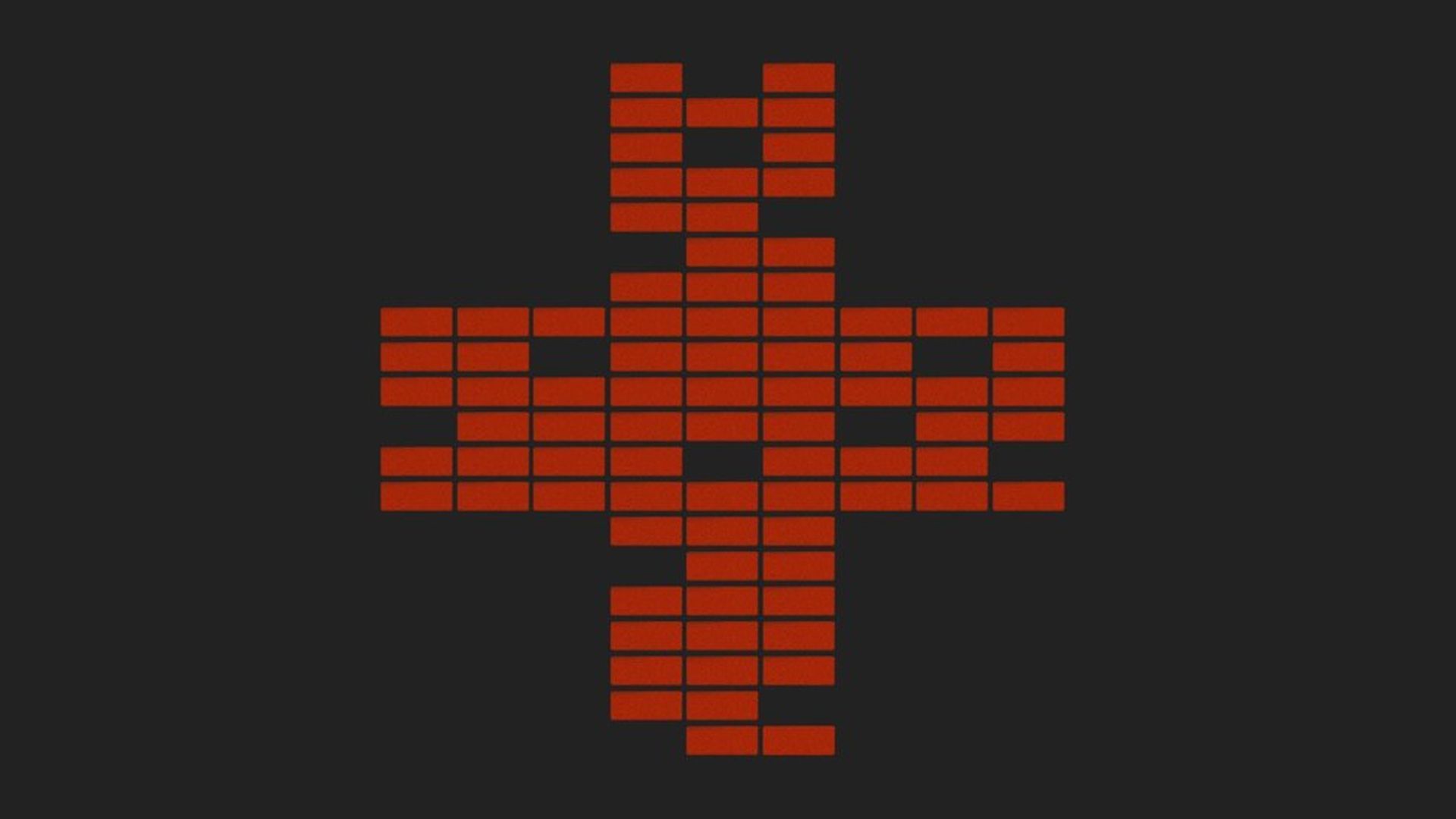 The Republican talks on patching up Trumpcare sure deteriorated in a hurry. For a while yesterday, they dissolved into bickering and finger-pointing, with members of the Freedom Caucus saying the proposed compromise is getting worse — and House Republican leaders saying it's bleeding votes. Now, they're back to talking again — and talking and talking and talking, with no legislative text and no visible signs of progress.
The latest, via reporting by Jonathan Swan, Caitlin Owens and me:
Vice President Mike Pence and House Republicans are supposed to meet again today after talking for two hours late last night and not getting closer to a deal. Here's Caitlin's wrapup from last night.
The sticking points are the same now as they've been all week: Conservatives want to get rid of more Obamacare insurance regulations, including the ones dealing with pre-existing conditions, and other Republicans really don't want to do that.
This has been largely a White House-driven show, and House Republican leaders started to realize early yesterday that the emerging compromise probably would have lost more votes than it gained.
That's mainly because of a proposal to let states drop the rule banning insurers from charging higher rates to sick people.
If that passed, insurers could price sick people out of the market even if they technically offered them coverage.
And that would put House Republicans in the uncomfortable position of voting to let insurers jack up rates for sick people — even though the GOP's website about the bill declares: "Americans should never be denied coverage or charged more because of a pre-existing condition." (h/t Steven Dennis)
It may be more than that. Freedom Caucus members say the "guaranteed issue" rule — the one that tells insurers they must cover pre-existing conditions — is on the table too. They'd rather cover the sick people through state high-risk pools, which would get more federal funding.
House GOP leaders say that's why the proposal is losing votes, not gaining them.
Freedom Caucus members think they're being unfairly accused of getting rid of all pre-existing condition coverage.
So how will the House GOP leadership sort all of this out? If only there was a House GOP leader we could ask. And there is! House Majority Leader Kevin McCarthy will join us at 8 a.m. Eastern this morning for an Axios-NBC News event on health care, moderated by Jim VandeHei and Chuck Todd. They'll also get smart views on the road ahead Cleveland Clinic CEO Toby Cosgrove and former HHS Secretary Kathleen Sebelius.
https://www.axios.com/newsletters/axios-vitals-efa81c45-f2da-4de7-9589-351f59f15afb.html?chunk=1#story1
The wayback machine on pre-existing conditions
Health care wonks spent a lot of time yesterday digging up examples of what insurance companies used to charge people with pre-existing conditions before the Obamacare insurance regulations, if they covered them at all. A couple of the better ones:
A 2009 underwriting guide in Arizona with a two-page list of health conditions that could be used as a reason to deny coverage.
a 2001 study from the Kaiser Family Foundation that found a hypothetical family of four, with a 12-year-old son with asthma and recurring ear infections, would have been charged anywhere from 20 percent to 50 percent more by several insurers (and some also would have limited the son's benefits).
https://www.axios.com/newsletters/axios-vitals-efa81c45-f2da-4de7-9589-351f59f15afb.html?chunk=2#story2
The public wasn't asking for a Trumpcare revival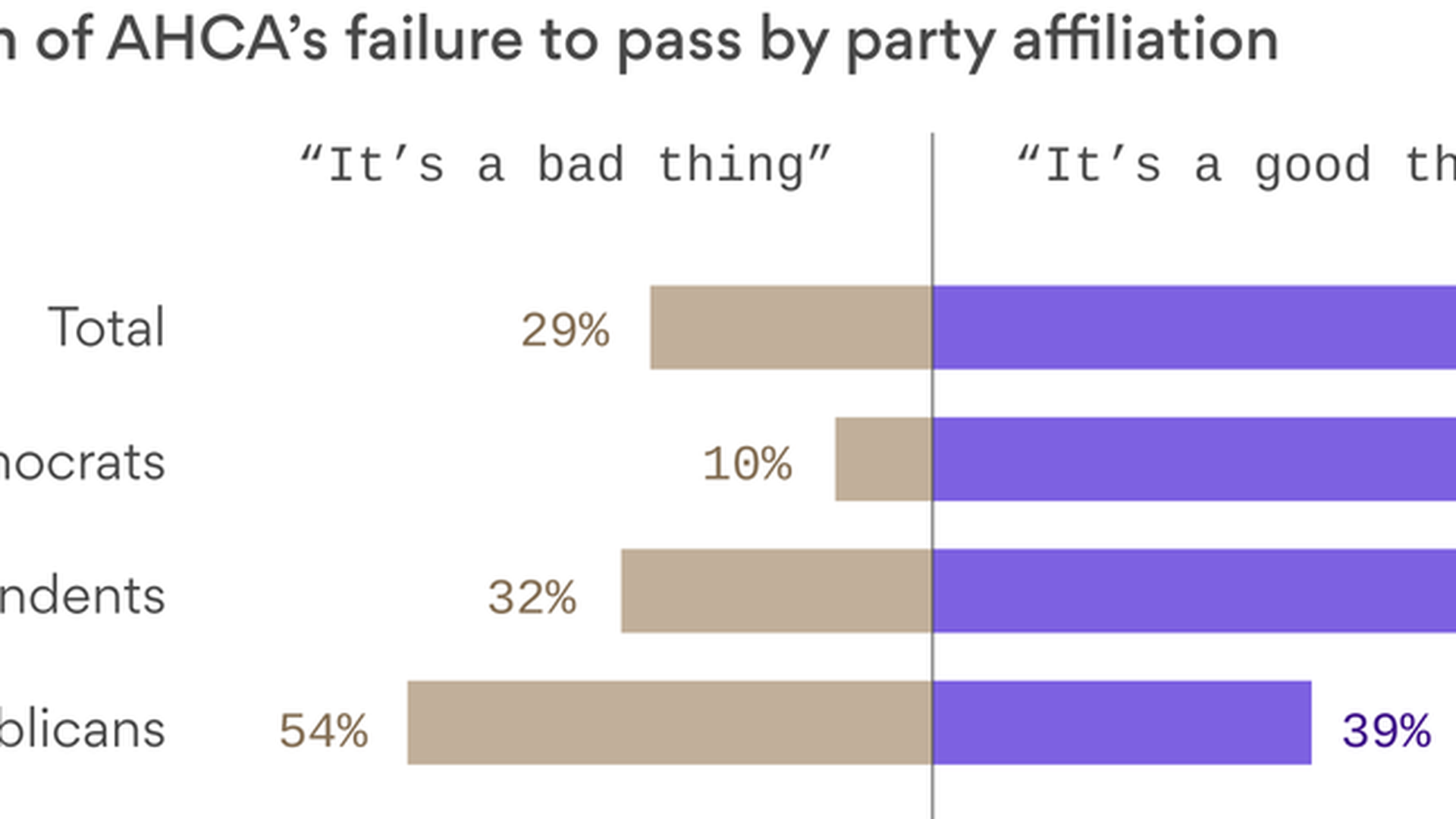 That's clear from the latest Kaiser Family Foundation tracking poll, released yesterday. The other big thing to know is who's responsible for any future problems with Obamacare:
President Trump and Republicans in Congress: 61 percent
President Obama and Democrats in Congress: 31 percent
https://www.axios.com/newsletters/axios-vitals-efa81c45-f2da-4de7-9589-351f59f15afb.html?chunk=3#story3
Your speed-read guide to the Gottlieb hearing
Scott Gottlieb, President Trump's nominee to run the Food and Drug Administration, is coming to the Hill this morning for his confirmation hearing. Here's a guide to what you might hear when he goes before the Senate HELP Committee:
21st Century Cures: HELP Committee Chairman Lamar Alexander will press Gottlieb on his plans for implementing the legislation Congress passed last year. In his opening statement, Alexander will say that the key is "a regulatory process that is efficient and effective enough to bring safe discoveries to patients in a timely way."
Generic drug backlog: Gottlieb could be asked what he'd do to clear the backlog of unapproved generic drugs. Republicans like that as a way to help bring down drug prices through more competition.
FDA user fee agreements: Those have to be reauthorized by the end of September, and Alexander wants to get the work done before the August recess. Gottlieb could be asked for his views.
Industry ties: Gottlieb is well liked by health care wonks in both parties, but the biggest sticking point for Democrats is his years of financial ties to pharmaceutical companies. Ranking member Patty Murray and other Democrats are likely to ask how he'd address potential conflicts of interest.
Drug reimportation: Don't be surprised if Gottlieb gets a question about it. Simple reason: Trump likes it, Gottlieb hates it.
Anti-vaxxers: Same reason: Trump likes them, Gottlieb doesn't.
https://www.axios.com/newsletters/axios-vitals-efa81c45-f2da-4de7-9589-351f59f15afb.html?chunk=4#story4
Vendors and hospitals scratch each other's backs
Getting a state to expand Medicaid is just half the battle for hospitals. Actually getting people to sign up for the coverage is the other half, and some hospitals are turning to outside vendors to run that process, Bob Herman reports from the Kaiser Family Foundation fellowship in Indianapolis.
What's going on: Indiana expanded Medicaid under then-Gov. Mike Pence, but many uninsured people were unaware of the expansion (called Healthy Indiana Plan 2.0) or how it works. Fayette Regional Health System, a small hospital in rural Connersville, Indiana, hired the billing company ClaimAid to look at its uninsured patients and sign them up for health insurance if they're eligible.
It's had an immediate effect: The hospital enrolled hundreds of patients and was able to collect $1.4 million last year — a return that more than offset the cost of hiring ClaimAid. "This adds bits and pieces back to us," Fayette Regional CEO Randy White said. It also shows how third-party vendors are able to make money from Obamacare.
https://www.axios.com/newsletters/axios-vitals-efa81c45-f2da-4de7-9589-351f59f15afb.html?chunk=5#story5
Cures sponsors: Don't ruin our law with NIH cuts
You can sense the indignation in the letter Republican Rep. Fred Upton and Democratic Rep. Diana DeGette wrote to Office of Management and Budget director Mick Mulvaney. They're the sponsors of last year's 21st Century Cures law, which (among other things) boosts funding to the National Institutes of Health, and he's the one who's calling for a 19 percent budget cut for NIH for next year.
Between the lines: "Overwhelming bipartisan majorities" voted for the Cures bill, Upton and DeGette wrote. "Disease isn't Democratic or Republican." Translation: Good luck getting Congress to undo one of its biggest bipartisan health care accomplishments in years.
https://www.axios.com/newsletters/axios-vitals-efa81c45-f2da-4de7-9589-351f59f15afb.html?chunk=6#story6
If you don't want surprise hospital bills ...
I learned a lot from this Medium post by Elisabeth Rosenthal, the editor in chief of Kaiser Health News. It's about how to avoid all of the unnecessary expenses you might get charged next time you're in the hospital. And don't think you'll know all the tricks if you work in health care world (or write about it for a living). Some of the biggest bills are hard for anyone to predict if you don't know what to watch for.
Like:
Don't get a private room (even if they offer it to you)
Warn them in writing that you won't pay out-of-network charges
Make sure they don't hold you on "observation status"
If you see a doctor you don't recognize, ask what they're doing there.