Good morning … Our thoughts are with the families whose children were killed in the horrific mass shooting yesterday in Florida. And they are still with the families devastated by so many other mass shootings, and will be with the families who lose loved ones in the next mass shooting. This is a really horrible routine.
https://www.axios.com/newsletters/axios-vitals-eb5bb257-a079-48b9-8336-1c79c2859812.html?chunk=0#story0
What it looks like to ignore the ACA's insurance rules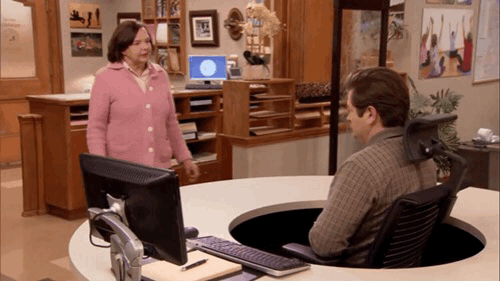 Idaho Gov. Butch Otter said last month he would let insurance companies sell policies that do not comply with the Affordable Care Act. And yesterday, Blue Cross of Idaho took him up on it.
What they're saying: I asked BCI officials yesterday how they decided it was safe to jump into this new arena — to go ahead and sell these plans, despite questions on whether they're legal.
"The way the ACA is constructed, the ACA gave the right to regulate the market to the states, and the state is charged with substantially enforcing the ACA to make it work and be stable," BCI executive vice president Dave Jeppesen tells me.
In other words, it's OK because Idaho says it's OK.
The other side: "There's no question that these plans are illegal," University of Michigan law professor and ACA legal guru Nick Bagley tells me. "It's not that what they're doing is legal. They just think they're not going to get caught."
The bottom line: This is a huge test for HHS secretary Alex Azar. And if he doesn't enforce the ACA now, the Trump administration could ultimately find itself tied up in just as much ACA litigation as the Obama administration. Remember that the Medicaid work requirements are also being challenged in the courts.
Go deeper: Read more about Idaho's audacious experiment and the scrutiny it will face.
https://www.axios.com/newsletters/axios-vitals-eb5bb257-a079-48b9-8336-1c79c2859812.html?chunk=1#story1
Apocalypse now: health spending edition
Americans spent $3.5 trillion on health care in 2017, according to new federal estimates. Health care spending grew faster than the broader U.S. economy, which is nothing new — and the federal actuaries who crunched these numbers expect health care spending to start growing even faster this year and beyond, Axios Bob Herman reports.
Some of the actuaries' key projections, per Bob:
1. Prescription drugs: Retail drug spending is expected to rise 6.6% in 2018, compared with a modest 2.9% rate last year.
Why? Few brand-name drugs are slated to lose their patent protections this year, according to the federal report.
2. Doctors and hospitals: Projected to grow 5% in 2018, a return to the growth rates of prior years.
Don't forget: Those are the two areas where we spend most of our health care dollars.
3. Medicare: Per-person Medicare spending is expected to grow 3% this year, the highest growth rate in a long time.
The big question: Are the ACA's efforts to control Medicare spending, mainly through better coordinating care and other payment reforms, doing enough?
https://www.axios.com/newsletters/axios-vitals-eb5bb257-a079-48b9-8336-1c79c2859812.html?chunk=2#story2
How to solve the opioid crisis
This is a really interesting project: The New York Times asked 30 experts how they'd spend $100 billion to help address the opioid crisis.
They were able to divide that money however they wanted across a pretty wide range of policy ideas, which makes this a lot more dynamic than asking them to pick one big idea, or to come up with a laundry list that isn't prioritized.
They were not all on the same page. "There was substantial disagreement about whether to focus on treating addiction or on trying to prevent the addiction from forming in the first place by addressing the underlying social issues that allow opioid addiction to thrive,' the Times reports.
The results:
Overall, once all 30 experts had divvied up their respective $100 billion pots, the most popular intervention was medication-assisted therapy, which ended up with 18% of the total pie. FDA commissioner Scott Gottlieb has also endorsed medication-assisted therapy, which has been met with skepticism in the past.
After that, with 13% of the total, came community development — investing in services "such as child care, family services [and] job training ... to revitalize communities and strengthen the social safety net," as the NYT described it.
Medicaid expansion was the 3rd most popular policy intervention, with 11% of the funding pie.
What's next: My colleague Caitlin Owens reported yesterday that Sens. Lamar Alexander and Patty Murray are sitting down with insurers as they try to get a handle on the specifics of what can be done to address this large and growing crisis.
https://www.axios.com/newsletters/axios-vitals-eb5bb257-a079-48b9-8336-1c79c2859812.html?chunk=3#story3
Aetna fights back on its coverage decisions
We told you about the California insurance commissioner's investigation of Aetna after CNN reported that one of the insurer's former medical directors testified that he didn't look at patients' medical records when making coverage decisions.
Yesterday, Aetna hit back with a statement saying the medical director's deposition was taken out of context, and called it "a gross misrepresentation of how the process actually works."
What's new: The insurer cited a sworn statement by the former medical director, Dr. Jay Ken Iinuma, saying he reviewed "the relevant portions of submitted medical records" as well as "Aetna nurses' summaries, notes, and the applicable Aetna Clinical Policy Bulletins" before deciding what treatments would be covered.
The big picture:
Of course Aetna is fighting back — it's under investigation, and a spokeswoman for California insurance commissioner Dave Jones says that hasn't changed.
But Aetna also argues that there's a broader agenda at work. The company believes the deposition was used for "media and courtroom leverage" in a lawsuit against the company by a college student with an immune disorder who alleges that Aetna refused to pay for an infusion.
Between the lines: In his statement, Iinuma says he took the question about medical records to mean "the entirety of a patient historical file." Per CNN, here's how the exchange between the college student's attorney and Iinuma went:
"Did you ever look at medical records?"
"No, I did not."
https://www.axios.com/newsletters/axios-vitals-eb5bb257-a079-48b9-8336-1c79c2859812.html?chunk=4#story4
Consolidation: "No. 1 priority for health care"
A panel of health care experts sounded the alarm yesterday about health care consolidation, during a hearing before the House Energy and Commerce Committee. Bob watched the whole thing so you didn't have to.
The takeaway:
Martin Gaynor of Carnegie Mellon University says addressing consolidation among hospitals, doctors, insurers and drug industry actors should be "the No. 1 priority for health care," and if left unchecked will lead to an "even more expensive, less responsive health system that will be exceedingly hard to change."
The economists suggested Congress eliminate policies that encourage consolidation and also beef up antitrust enforcement to stop mergers that would harm patients, either financially or clinically. Harvard's Leemore Dafny says she is still searching for an example of a good merger.
Threat level: If there's one area where politicians of all stripes are inclined to agree, it's pharmacy benefit managers. Republicans and Democrats have both expressed concern about three companies controlling more than 75% of the market, and President Trump's budget also suggested breaking up PBMs.