Good morning … Is this week over yet?
​1 step forward, 1 step back
Congress ostensibly moved a little bit closer to wrapping up its end-of-year to-do list yesterday, but has made no progress toward resolving the myriad health care issues on that list.
CHIP:
Both chambers have now passed a two-week spending bill, keeping the government open until Dec. 22, when we'll have to do this all again — for real. House Speaker Paul Ryan said in a statement he was "glad" the House had acted to "fund the Children's Health Insurance Program."
Reality check: The stopgap bill makes it easier for states to tap existing, leftover CHIP funding. It does not authorize new federal funding for the program. A slew of states will start running out of money early next year, and the pot of money they're able to draw from now won't last very far into 2018.
The goal is still to pass a larger CHIP funding extension with the longer spending bill, but there's no agreement yet on the substance of that extension.
ACA:
Ryan has promised conservatives that none of these spending bills will include a restoration of the Affordable Care Act's cost-sharing payments, according to Politico.
That's one of the policies Sen. Susan Collins had insisted on, and her other ACA-related demand — another, larger set of payments to insurance companies — would be even harder to pass in the House.
Collins told a local TV station she would consider voting against the final tax bill if she's not happy with it, though the interview only covers her efforts to avert an automatic cut in Medicare payments — not the ACA-related provisions.
Senate Republican leaders could afford to lose Collins' vote, as long as no one else follows her and Alabama's Senate seat is still in GOP hands whenever a final bill comes to the floor.
The bottom line: The rest of this month is going to be a roller coaster.
​The best-case scenario for ACA enrollment
Enrollment through HealthCare.gov is not super strong, but we're closing in on the end of the sign-up period, which usually brings in a surge of customers. So, what's the best-case scenario for these last few days? Vox's Dylan Scott posed that question to Avalere's Caroline Pearson, who's been a consistent voice of reason on the state of enrollment this year.
Their math:
Existing enrollment: 3.6 million
Auto-renewal: Roughly 1.6 million people were automatically re-enrolled in their coverage last year.
The surge: The single biggest deadline-driven rush in the ACA's history happened in 2016, and brought in 3.7 million people.
If past auto-enrollment numbers are a good guide, and if this year's effort could match that 2016 influx, that would all add up to total enrollment of about 8.9 million people through the federal marketplace. That's compared to the 9.2 million who signed up in the last enrollment season.
The odds: Dylan and Caroline are both very smart people, and this math checks out as a truly best-case scenario. But if the over/under for last-minute enrollment is at 3.7 million, I'll take the under.
Hospital giants plan to merge – Here's what's next
Catholic Health Initiatives and Dignity Health made it official yesterday by announcing they'd pursue a merger. Together, the system would be the largest not-for-profit hospital system in the country.
There's a lot to consider with this massive deal, as my colleague Bob Herman points out:
The Federal Trade Commission, state agencies and church officials need to sign off on the deal. It's possible — though unlikely — the FTC would block the deal because CHI and Dignity don't have overlapping locations.
Executives said the combined system expects to cut at least $500 million in costs over three years. They didn't specifically mention layoffs, though it's hard to see how they could avoid big staff reductions. Both CHI and Dignity have negative operating margins.
CHI and Dignity have corporate ties to resolve. They both own stakes in competing for-profit billing companies (CHI has a stake in Conifer, and Dignity owns part of UnitedHealth Group's Optum360).
The Catholic systems touted their combined charity care, but nothing was said about what will happen to their prices.
Get smart: The largest hospital systems continue to get bigger and bigger. This year has already produced four hospital system mergers that would completely change regional and national health care markets.
​Dementia cases expected to triple
The number of people living with dementia worldwide will likely triple — from roughly 50 million to about 150 million — by 2050, the World Health Organization says. The jump is a byproduct of the aging global population.
Why it matters:
The WHO pegs the current global cost of dementia at $818 billion, and expects that to rise to some $2 trillion, "a cost that could undermine social and economic development and overwhelm health and social services."
Scientists are in a race to better understand the brain and how it fails — Bill Gates recently pledged $50 million toward Alzheimer's research. But for now, Alzheimer's and other forms of dementia can mostly only be managed, not truly treated or prevented.
Isaly steps down amid harassment claims
Sam Isaly has stepped down as managing partner of OrbiMed, the $14 billion health care hedge fund and private equity firm he founded in 1998, just days after a STAT report that Isaly had sexually harassed and demeaned female employees.
What they're saying: OrbiMed said in a statement last night that the move is "pursuant to years-long succession planning discussions," my colleague Dan Primack reported last night. And Isaly initially denied the allegations in STAT's report.
Still, his departure comes just days after the STAT report, which resulted in OrbiMed hiring an outside law firm to investigate the allegations from multiple women — including Isaly's former assistant, who says she was regularly subjected to hardcore pornography and quit after Isaly asked her to open a briefcase that contained a vibrator.
​1 fun thing: Somebody really loves FDA law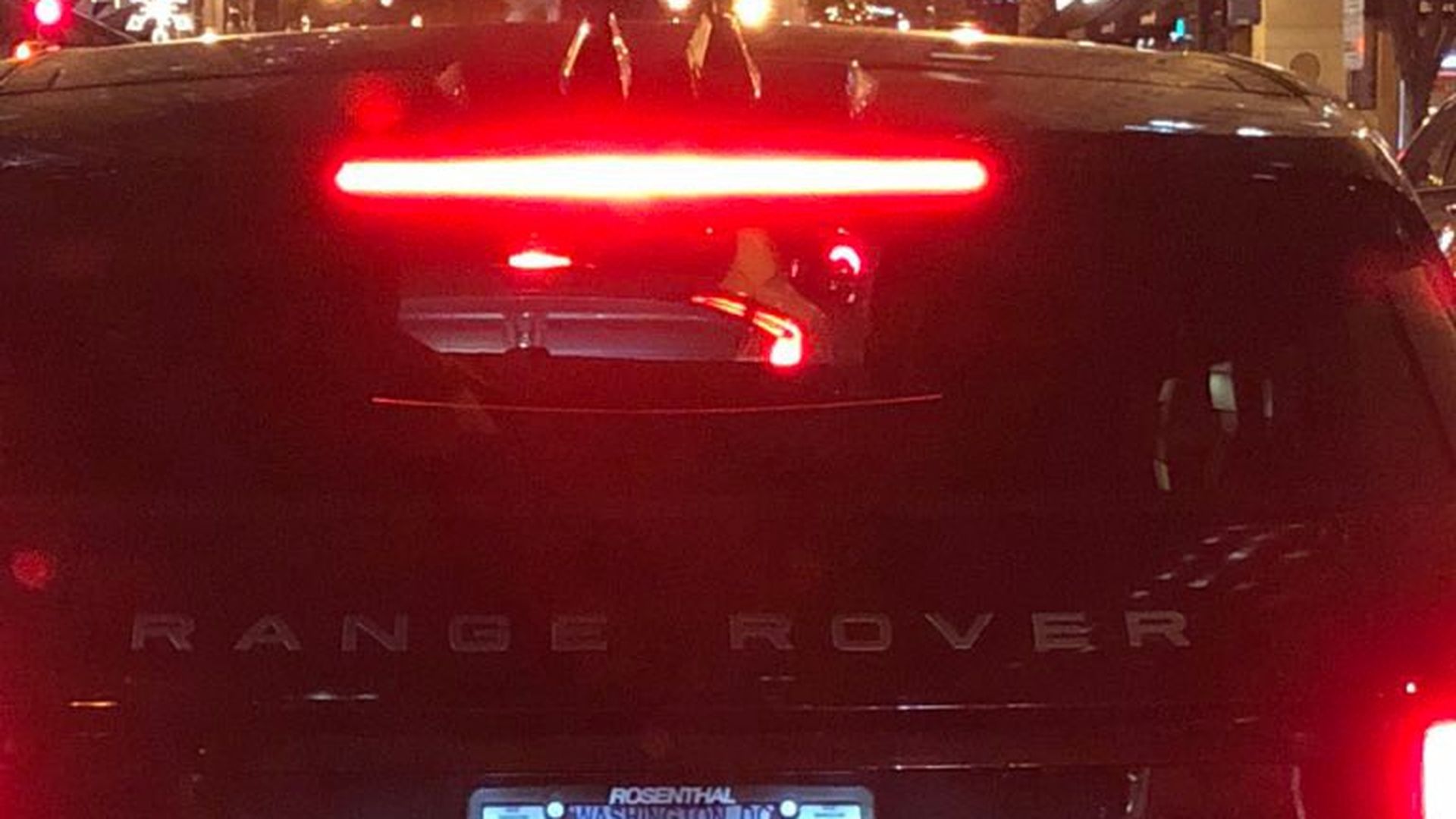 A Vitals reader sent along the above photo of a specialized license plate spotted in downtown Washington. Title 21 of the Code of Federal Regulations, aka "21 CFR," is the section where the Food and Drug Administration codifies all of its rules for drugs, devices, food, cosmetics and tobacco products.
In 2018, we should all aspire to embrace our federal regulatory passions with such gusto. I'm gonna get "27 C.F.R. § 5.22(b)(1)(i)" tattooed on my neck.
What we're watching: The way this week has gone, who knows? Another onslaught of sexual harassment accusations certainly doesn't seem out of the question. Barring that, CHIP and the tax bill.
See how much fun people can have sending me tips? Join the party: baker@axios.com.