https://www.axios.com/newsletters/axios-vitals-e52d5823-7abc-4d7a-97f0-e03ef8f64a42.html?chunk=0#story0
1 big thing: How Republicans will handle premium hikes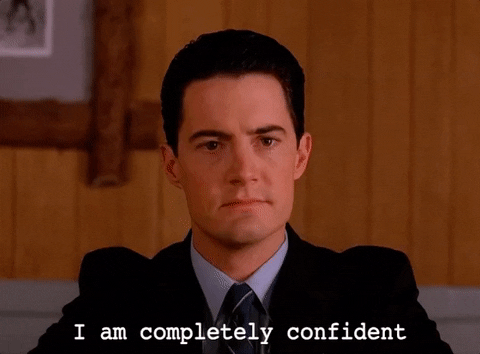 Repealing the Affordable Care Act's individual mandate followed through on a long-time GOP campaign pledge. It also will contribute to substantial premium hikes, which will likely be finalized in October. So, how will Republicans square that circle in the midterms?
They're leaning in, Axios' Caitlin Owens reports. They're planning to campaign aggressively on the fact that they repealed the mandate, hoping that voters will simply blame the ACA for the next round of premium hikes or that the policy was simply so unpopular that Democrats' attacks won't stick.
"I think you just confront it head-on and say, just ask them, 'Was your health care situation better before Obamacare or not?'" Rep. Tom Cole said. "You do have to go make the argument. If you let the Democratic argument stand in a vacuum, that's when you get in trouble."
The other side: Embracing the death of the mandate does have some risk, at least for Republicans from blue or purple districts.
"If Obamacare is popular in your district, taking credit for repealing the mandate makes you vulnerable to Democrats message that you screwed up Obamacare," a former GOP aide said.
Go deeper: Caitlin has more on the GOP's strategy at Axios.com.
https://www.axios.com/newsletters/axios-vitals-e52d5823-7abc-4d7a-97f0-e03ef8f64a42.html?chunk=1#story1
2. Chinese investors love U.S. biotech
Chinese venture capital firms pumped $1.4 billion into U.S. biotech companies just in the first quarter of this year — totaling 40% of all the money those companies raised, according to Bloomberg. That's a staggering increase from the first quarter of last year and there are no signs of a slowdown.
The details: China is the world's second-largest market for prescription drugs (behind the U.S.), and the government recently announced policy changes that freed up a lot more government-backed investment in biotech.
The country has also streamlined its approval process, making it easier for foreign companies to sell drugs there.
The bottom line, per Bloomberg: "By allowing more investment in U.S. biotechnology companies, the country can gain earlier and easier access to novel therapies typically brought to market first in the West — and share in the potential high returns that can come with them."
https://www.axios.com/newsletters/axios-vitals-e52d5823-7abc-4d7a-97f0-e03ef8f64a42.html?chunk=2#story2
3. A Medicare Advantage reality check
My colleague Bob Herman took another lap through UnitedHealth Group's earnings call from earlier this week and spotted this quote from Brian Thompson, the head of corporation's Medicare division.
Thompson was asked about the extremely favorable Medicare Advantage pay raises for 2019:
"The 2019 rates were needed" because Medicare Advantage was "chronically underfunded" since the ACA went into effect, he said.
Reality check: The government paid MA plans $210 billion in 2017, and UnitedHealth had a decent share of that pie.
Yes, the ACA cut MA rates, but the Medicare Payment Advisory Commission said in March the law "reduced the inequity" between higher MA payments and traditional Medicare.
MedPAC also said MA companies were doing just fine thanks to "higher risk coding and quality bonus rules."
https://www.axios.com/newsletters/axios-vitals-e52d5823-7abc-4d7a-97f0-e03ef8f64a42.html?chunk=3#story3
4. The latest CEO pay data
A handful of new health care CEO pay disclosures came out in the past week, and Bob tallied up the 2017 numbers based on actual realized stock gains.
CVS Health
CEO Larry Merlo: $26.7 million
Pay ratio: 696:1 (median employee made $38,372)
Henry Schein
CEO Stanley Bergman: $24.6 million
Pay ratio: 346:1 (median employee made $71,304)
Amicus Therapeutics
CEO John Crowley: $8.8 million
Pay ratio: 48:1 (median employee made $184,514)
Note: Last week, Bob reported Vertex Pharmaceuticals' pay ratio was 371:1. The company took issue with that number.
Vertex calculated its median employee salary using estimated stock value. Our total for CEO Jeff Leiden's $78.5 million pay package (the highest of all health care CEOs so far) is based on actual realized stock gains.
However, Vertex said it could not provide average employee pay based on actual realized gains.