Good morning ... Hope you had a nice weekend. Let's jump back into it.
https://www.axios.com/newsletters/axios-vitals-e521ee31-426c-49f4-a555-52bf3958fc4c.html?chunk=0#story0
Washington buckles down on opioids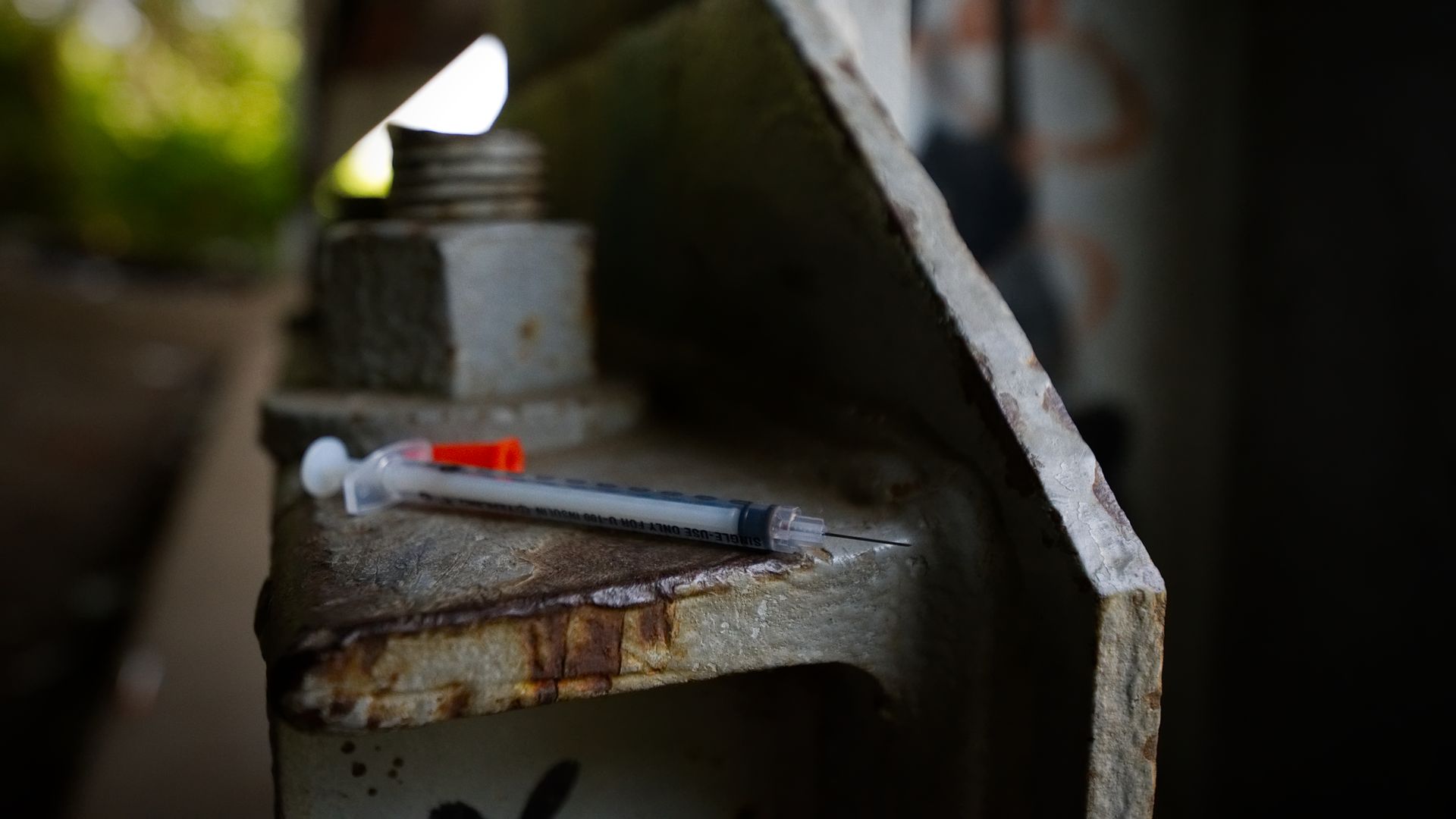 Both the executive branch and Congress plan to take a fresh look over the next month at the still-out-of-control opioid crisis.
What to watch: Health and Human Services secretary Alex Azar told the National Governors Association on Saturday that HHS will embrace medication-assisted therapy (MAT) — transitioning people addicted to opioids to drugs that treat withdrawal symptoms and ease them back into the routines of daily life.
The details: Azar, echoing previous comments by Food and Drug Administration Commissioner Scott Gottlieb, said HHS would be "willing to work to overcome any stigma associated with addiction and addiction treatment, and to treat the opioid epidemic not as a moral failing, but as a moral challenge."
The FDA will soon be releasing two MAT-related guidance documents, Azar said, aimed at improving clinical studies of MAT and developing more effective treatments.
Congress is getting involved, too. The House Energy and Commerce Committee and the Senate HELP Committee are both holding opioid hearings this week, and the House is hoping to put a bill on the floor before Memorial Day — though lawmakers aren't sure what, exactly, it will do.
Governors lead the way: Azar's address to the NGA this weekend preceded a panel discussion about best practices to deal with the epidemic.
Suggestions ranged from the big and expensive (more treatment beds) to the almost absurdly easy (put Tylenol higher than opioids on the drop-down menu where paramedics choose a drug to administer to pain patients).
A group of governors will also be meeting today with HELP chairman Lamar Alexander, the NGA said, and will be testifying before the committee, too.
Why it matters: If your heart hasn't been sufficiently broken yet by these kinds of features, Time magazine is out with a photo essay called "The Opioid Diaries."
https://www.axios.com/newsletters/axios-vitals-e521ee31-426c-49f4-a555-52bf3958fc4c.html?chunk=1#story1
Trump's next big move on health care
The Trump administration was set on three primary health insurance ideas when it released its health care executive order last October. They've moved ahead on two of the three — association health plans and short-term insurance. My colleague Bob Herman takes a look this morning at No. 3: health reimbursement accounts.
How it works: Companies create HRAs as a way to give their employees tax-free money to buy health insurance, instead of offering traditional health benefits themselves.
What's next: HHS could relax rules so companies of all sizes can take advantage of HRAs. Medium-sized and large employers want the same option of setting up HRAs for workers to buy ACA coverage, said Chris Condeluci, who worked on the Affordable Care Act as a Senate GOP staff attorney.
This is even more appealing without the individual mandate, since neither employers nor HHS will have to worry about whether HRAs offer coverage that complies with the ACA.
Go deeper: Bob has much more at axios.com.
https://www.axios.com/newsletters/axios-vitals-e521ee31-426c-49f4-a555-52bf3958fc4c.html?chunk=2#story2
Wanted: Psychiatrists — lots of them
If you like to start your Mondays on a depressing note — and who doesn't? — Forbes' Bruce Japsen is here to help. He noted an important but alarming development this weekend: psychiatrists are now in urgent demand, thanks to issues from opioid addiction to mass shootings, depression and suicide.
The bottom line: Psychiatrists are now No. 2 on the list of doctors that are being recruited most heavily, right behind family physicians.
The story in one sentence: "A decade ago, psychiatrists were ranked ninth on [MerritHawkins'] most requested searches for a physician."
https://www.axios.com/newsletters/axios-vitals-e521ee31-426c-49f4-a555-52bf3958fc4c.html?chunk=3#story3
PBMs under fire for "gag clauses"
Sometimes, filling a prescription is more expensive with insurance than it would be if you just paid cash. But sometimes, your pharmacist isn't allowed to tell you. State and federal lawmakers are increasingly frustrated with pharmacy benefit managers over those restrictions.
The big picture: This topic was discussed in The New York Times over the weekend:
Shot: "Mark Merritt, the president and chief executive of the Pharmaceutical Care Management Association, which represents benefit managers, said he agreed that consumers should pay the lower amount."
"As for the use of gag clauses, he said: 'It's not condoned by the industry. We don't defend it. It has occurred on rare occasions, but it's an outlier practice that we oppose.'"
Chaser: "In North Dakota, a new law explicitly bans gag orders. It … also says that a pharmacy benefit manager or insurer may not charge a co-payment that exceeds the actual cost of a medication."
"The Pharmaceutical Care Management Association, has filed suit in federal court to block the North Dakota law, saying it imposes 'onerous new restrictions on pharmacy benefit managers.'"
https://www.axios.com/newsletters/axios-vitals-e521ee31-426c-49f4-a555-52bf3958fc4c.html?chunk=4#story4
While you were weekending …