Axios Vitals
September 27, 2022
Happy Tuesday, Vitals fam. Today's newsletter is 896 words or a 3-minute read.
1 big thing: SCOTUS' latest health care tempest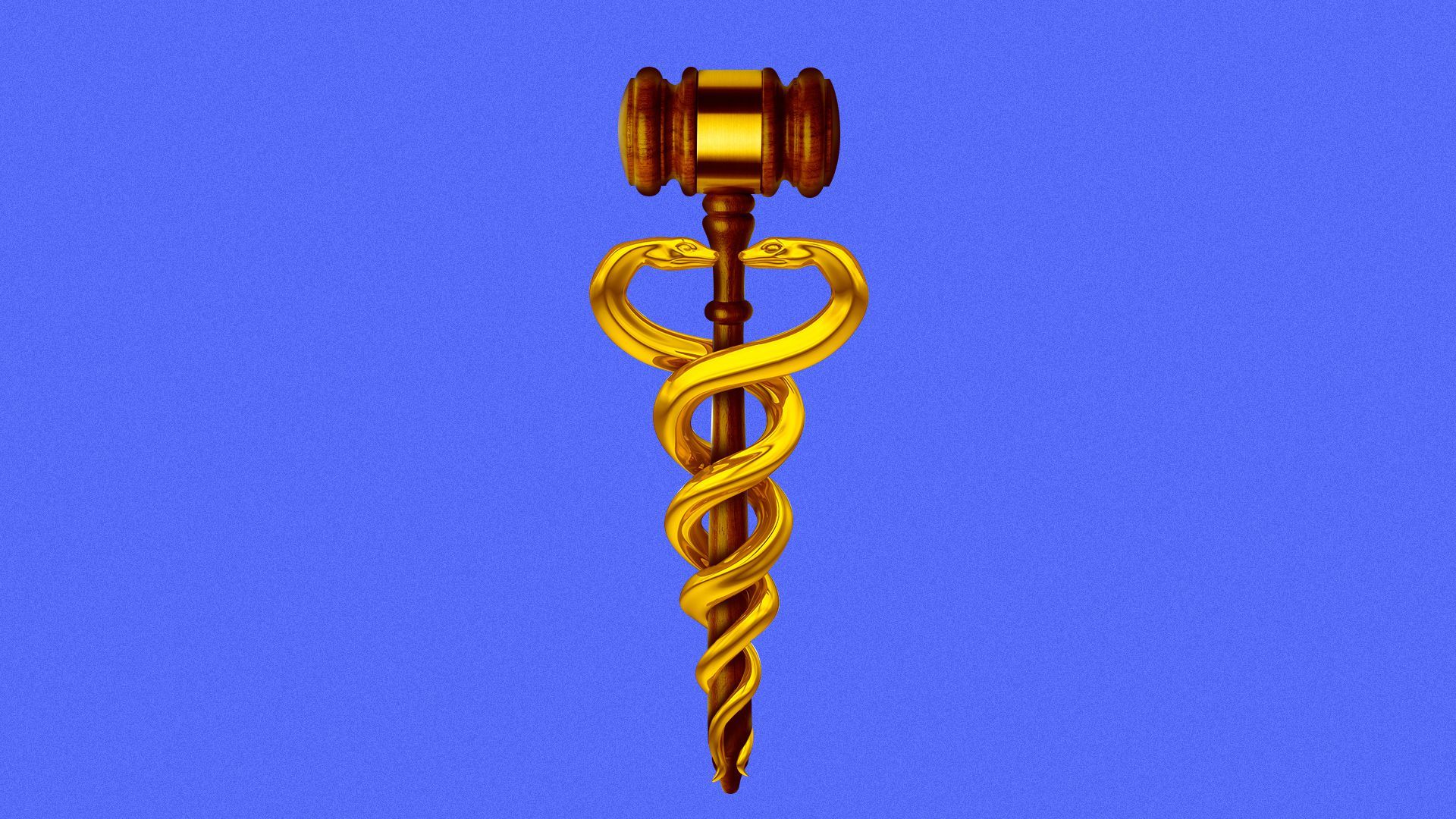 A U.S. Supreme Court case over Medicaid recipients' ability to sue providers is providing a new battleground over patients' rights and could potentially open the door to erosion of the program's benefits, Axios' Caitlin Owens and I write.
Why it matters: The outcome could decide if tens of millions of people in public welfare programs can go to court if essentials like health care and food are endangered, experts say.
Catch up quick: Justices last May agreed to review the case, Health and Hospital Corp. v. Talevski, which was brought by the wife of a Medicaid patient with dementia who sued his nursing home, alleging abuse and violations of his rights.
A high court decision limiting or overturning the right to bring such a suit could extend beyond Medicaid, to CHIP, the Supplemental Nutrition Assistance Program, Head Start and other programs, congressional Democratic leaders wrote in a brief filed Monday.
The big picture: Conservative judges and lawyers have long argued that health providers or individuals shouldn't be able to sue over Medicaid policies, because the program's rules amount to contracts between the government and providers.
Arguments in the case, set for Nov. 8, will come at a volatile time, after the conservative supermajority struck a federal right to abortion and touched off a fierce national debate about equity, both in the health system and in the courts, experts say.
The other side: Indiana is leading 22 states in arguing the court should block private citizens from using the courts to enforce contractual conditions that stem from federal spending laws.
2. Biden revives nutrition summit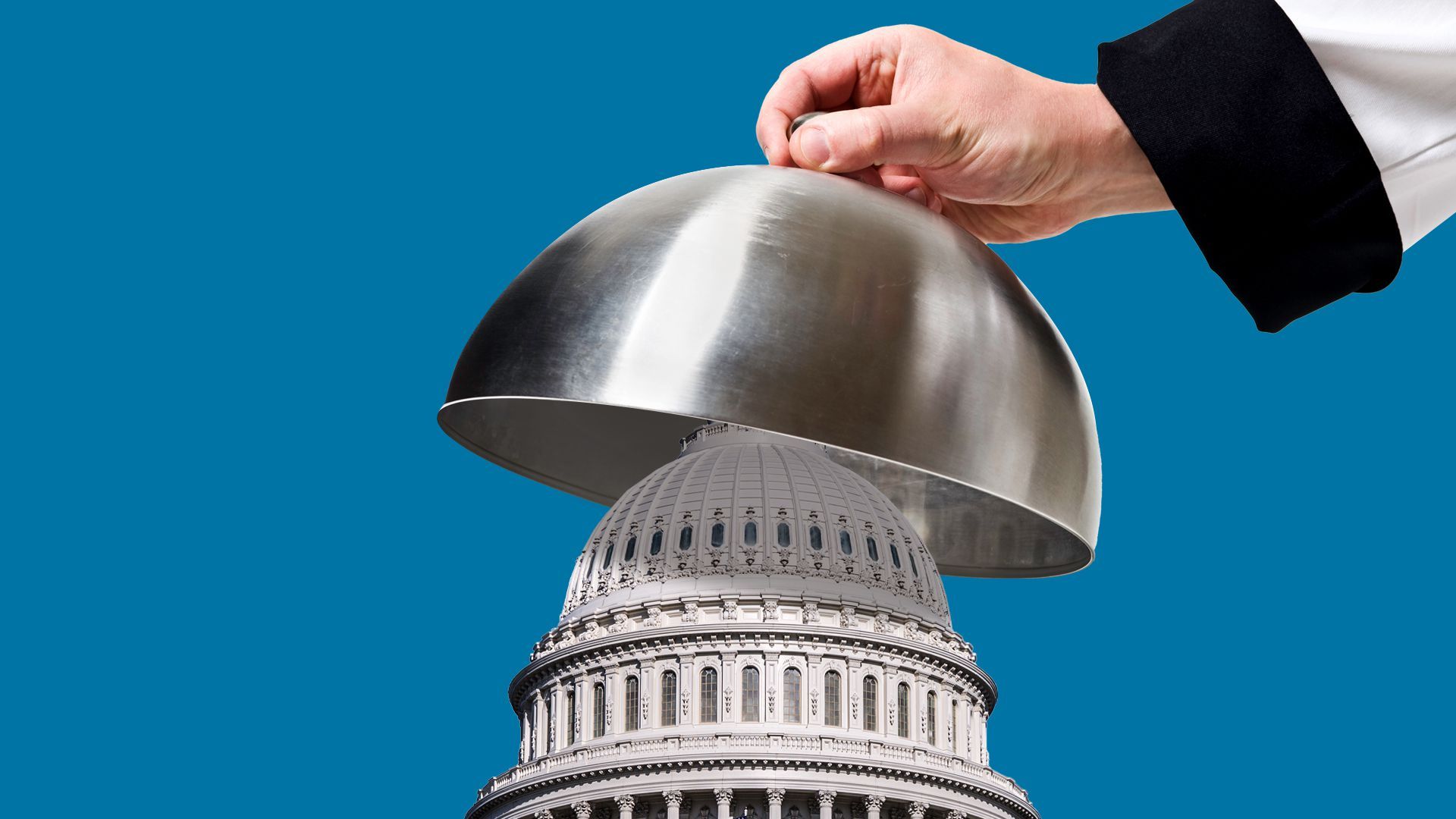 The first White House nutrition summit in a half century is due to kick off on Wednesday, with President Biden eager to put his imprint on food policy but areas for bipartisan cooperation scant, Axios' Tina Reed and Victoria Knight report.
Why it matters: The gathering, patterned on the summit then-President Richard Nixon convened in 1969, comes after America's health vulnerabilities were laid bare by the pandemic.
Obesity and other food-related diseases like diabetes were closely linked with a far higher risk of serious illness and death from COVID.
The COVID public health emergency also allowed more families to access food via safety net programs like WIC and SNAP, as well as free or reduced-price school lunches.
What to expect: Sodium warnings and medically tailored meals are among the topics that will likely surface.
While many proposals are built around executive branch actions, there's a lengthy wish list for Congress.
A White House document calls for for school meals for all, nutrition and obesity counseling for Medicare beneficiaries, a permanent extension of the child tax credit and expansion of SNAP, WIC and summer EBT programs.
It envisions the FDA developing a front-of-package food labeling scheme, bringing WIC and SNAP shopping online and screening individuals for food insecurity at federal health facilities.
While some of the requests are non-starters, it's possible a handful of less controversial ones could be be tucked into a year-end spending deal.
3. A "clean" deal to fund the FDA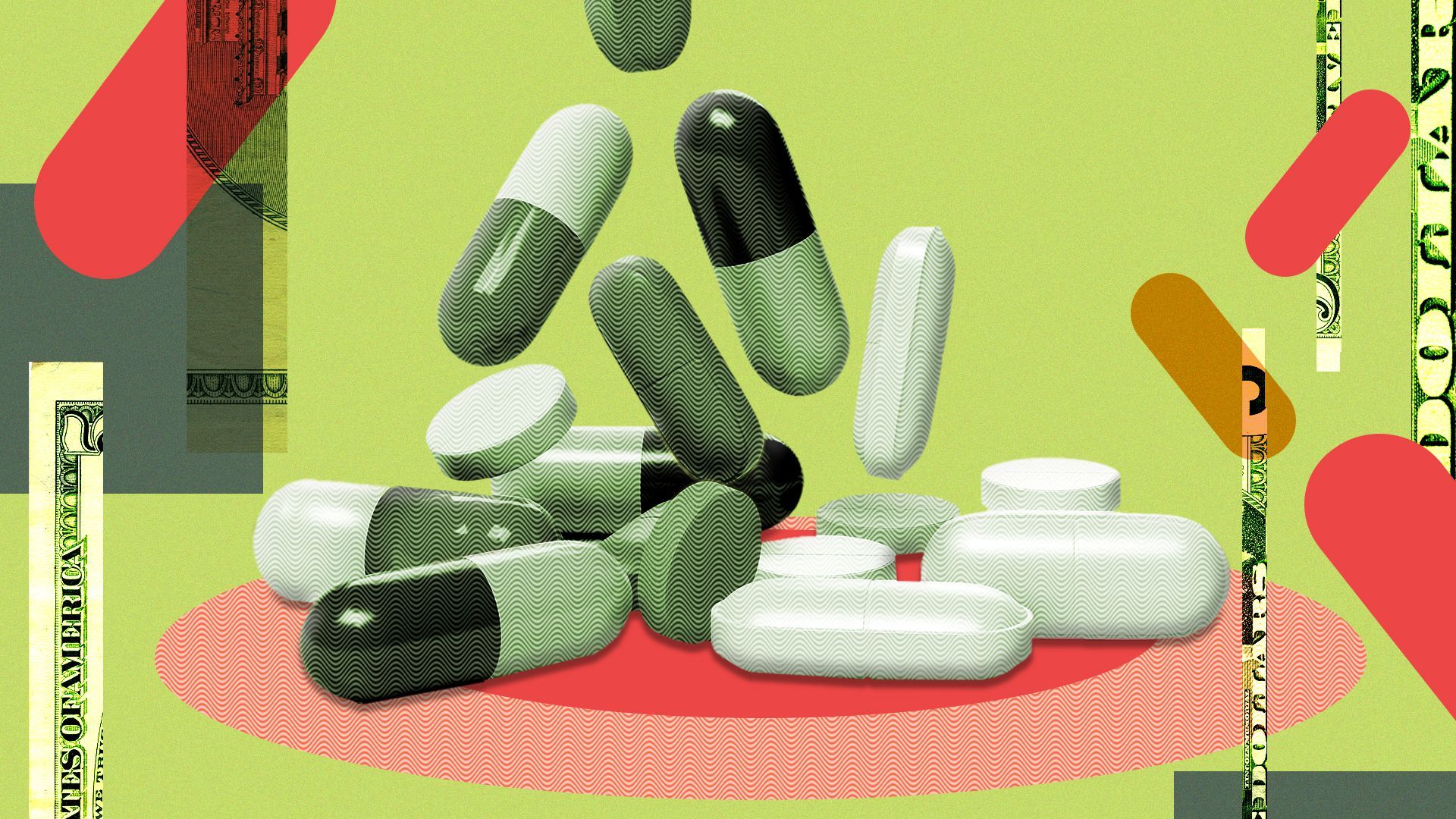 A deal to renew funding for FDA drug and device evaluations will move forward this week, but without additional reforms to increase oversight of dietary supplements, lab-developed tests and other areas, Axios' Peter Sullivan writes.
Why it matters: The "clean" extension of FDA user fees for five years means the agency avoids having to send out furlough notices to its staff. But it indefinitely forfeits the chance to expand the FDA's regulatory purview.
Between the lines: The deal tracks with the wishes of top Republicans like Senate Minority Leader Mitch McConnell (R-Ky.) and Senate Health Committee Ranking Member Richard Burr (R-N.C.), who insisted on terms ahead of a Sept. 30 deadline. It will be passed with a stopgap spending bill to keep the government running.
But Democrats set up the prospect for a year-end showdown, renewing smaller FDA programs only through Dec. 16. That means agency issues would have to be revisited in a year-end funding package.
Bigger policy changes could include increased oversight of supplements and cosmetics, as well as reforms to a fast-track drug approval process that drew scrutiny after it was used to green light a controversial Alzheimer's drug.
4. Cancer screening risks not well documented
Reporting on the physical and psychological harms from cancer screenings is inconsistent, making it hard to compare risks with rewards and potentially exposing patients to unnecessary hazards, Axios' Oriana Gonzalez writes off new research in the Annals of Internal Medicine.
Why it matters: Assessing the tradeoffs is critical, because most of the people screened won't have detectable disease at that time and will not benefit from early detection.
State of play: Guidance on screenings has generally played up the health benefits, the authors wrote.
But they noted there also are immediate and longer-term burdens. A biopsy may be accompanied by risk for bleeding, infection, or by patient anxiety over a possible future illness.
What they found: Minor and moderate harms like dizziness, fainting, bleeding and bruising were mentioned in less than 50% of guidelines for breast, lung and prostate cancer screening.
Reporting on consequences was most complete for prostate cancer screening and least complete for colorectal cancer screening.
5. Catch up quick
💉 Pfizer and BioNTech asked the FDA to authorize use of their Omicron-specific COVID-19 booster in children ages 5–11. (Axios)
🚨 The mental health crisis has led hospitals to create a new kind of emergency unit. (Bloomberg)
🇨🇦 Canada is dropping all of its COVID-19 travel and border restrictions. (Axios)
Thanks to Bryan McBournie for copy editing the newsletter.