Axios Vitals
April 21, 2021
Good morning.
Join Axios' Sam Baker tomorrow at 12:30pm ET for a virtual event on the affordability and accessibility of basic health services and cutting-edge treatments, featuring Rep. Terri Sewell (D-Ala.) and physician and #NotJustABlackBody founder Magdala Chery.
Today's word count is 1,030, or a 4-minute read.
1 big thing: Most uninsured Americans already eligible for coverage
Most uninsured Americans are already eligible for Medicaid or subsidized Affordable Care Act coverage.
Why it matters: One path to universal health coverage would involve signing millions of Americans up for insurance that's already available to them, and some states are pursuing that goal.
By the numbers: After Congress temporarily expanded eligibility for ACA subsidies earlier this year, 63% of uninsured Americans are now eligible for free or subsidized plans, per a Kaiser Family Foundation analysis.
A quarter are eligible for Medicaid or other public plans, and 38% are eligible for ACA tax credits.
But there's wide variation by state, with far fewer people eligible for coverage in states that haven't expanded Medicaid.
Driving the news: Maryland, Colorado and Virginia have passed "easy enrollment" laws, which let residents opt into sharing their tax information with their state's exchange. The exchange can then determine whether they're eligible for free or low-cost coverage.
"The core intuition is that tax filing is really the best possible moment to find the eligible uninsured and enroll them into coverage," said Stan Dorn, director of the National Center for Coverage Innovation at Families USA.
Between the lines: "Easy enrollment" moves a step closer to some advocates' ultimate goal — automatically enrolling people who are eligible for free coverage.
"If you had automatic enrollment for everybody who has free coverage offered to them, then you could cover half of the uninsured," Dorn said, citing a recent KFF analysis.
What we're watching: "Even without auto-enrollment, I think timing open enrollment to tax season could go a very long way toward reducing the number of uninsured," said KFF's Cynthia Cox.
"H&R Block and Turbo Tax systems could be easily programmed to alert uninsured tax filers that they are likely eligible for free or reduced-cost health plans and show them where to go to sign up," she added.
2. Approaching the "tipping point"
The U.S. will probably run out of adults who are enthusiastic about getting vaccinated within the next two to four weeks, according to a KFF analysis published yesterday.
Between the lines: Vaccine hesitancy is rapidly approaching as our main impediment to herd immunity.
"It appears we are quite close to the tipping point where demand for rather than supply of vaccines is our primary challenge," the authors write.
"Federal, state, and local officials, and the private sector, will face the challenge of having to figure out how to increase willingness to get vaccinated among those still on the fence, and ideally among the one-fifth of adults who have consistently said they would not get vaccinated or would do so only if required."
Related: Republicans who say they don't want to get the vaccine are becoming only more resistant, the Washington Post reports.
"The further we go into the vaccination process, the more passionate the hesitancy is," Frank Luntz, a longtime GOP communications expert, said after a Zoom focus group session last weekend. "If you've refused to take the vaccine this long, it's going to be hard to switch you."
Participants in the focus group said they were concerned by the prospect of booster shots, and most said they would want a fake vaccination card.
3. Oscar Health launches a tech platform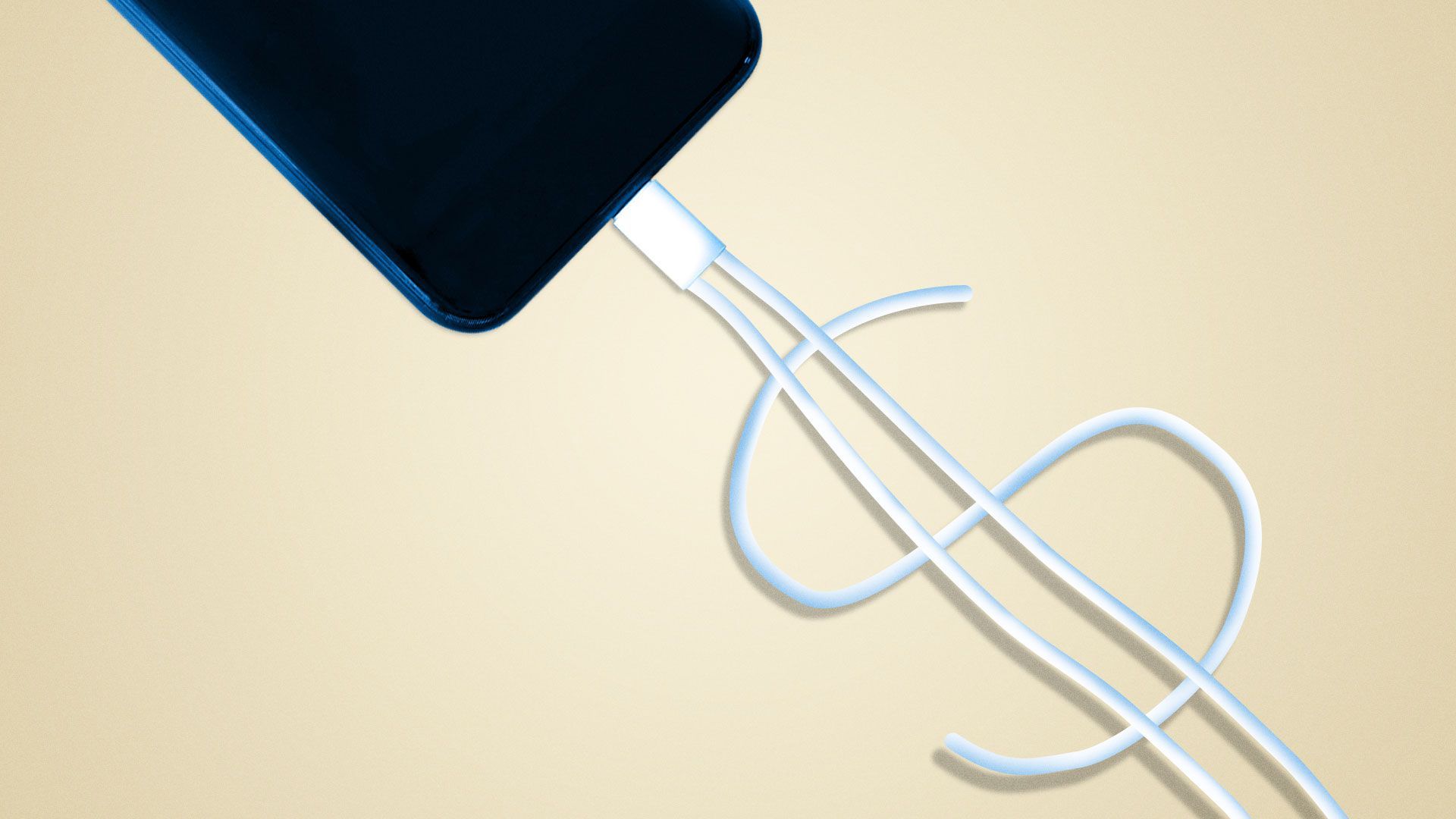 Tech-enabled insurance provider Oscar Health just launched its tech platform for payers and providers, called +Oscar, but the company still faces some steep hurdles, Axios' Tina Reed reports in her debut Vitals item.
Driving the news: +Oscar is a standalone business that expands on previous partnerships. The company is selling it to everyone from other payers looking to improve their consumer experiences to medical groups looking to jump into value-based care arrangements.
"We built Oscar from day one with an eye towards using our technology to power as much of the health care ecosystem as possible," Meghan Joyce, who was just named head of +Oscar, told Axios.
What we're hearing: "In theory, theory, you should be able to sell that to other health plans. It should work," said Charles Rhyee, a managing director and senior research analyst at Cohen. "I think the question is: 'How quickly?'"
Yes, but: Oscar has gotten a lot of buzz for its promise to shake up the industry, but has yet to turn a profit. Its share price has seen a steep drop since its IPO last month and fell again on Tuesday.
Oscar gets the vast majority of its premium revenue from the Affordable Care Act's insurance exchanges. Increasing competition in those marketplaces — including United Healthcare and Aetna's plans to reenter the exchanges — will likely eat into Oscar's margins.
4. UVA Health cancels thousands of lawsuits
The University of Virginia Health System said this week it will cancel decades of court judgments and liens over unpaid medical bills from low-income patients.
The big picture: The decision would likely benefit tens of thousands of families and would make UVA Health's collection policy way more lenient than those of many other hospital systems, Kaiser Health News reports.
Details: The cancellation will apply to patients who are at or below 400% of the federal poverty level. This includes a patient who makes less than $51,520 or someone in a family of four who makes $106,000 or less, Axios' Marisa Fernandez writes.
The health system will also stop blocking enrollment for university students with outstanding balances.
UVA Health also said it is in the process of establishing an ombudsperson's office to help patients determine manageable payment options and to impartially assess an individual's medical costs. 
Background: UVA Health said last year it would no longer sue future patients over medical bills. Reforms came after KHN published an investigation in 2019 that found UVA Health had sued patients 36,000 times over a period of six years for more than $100 million.
5. Catch up quick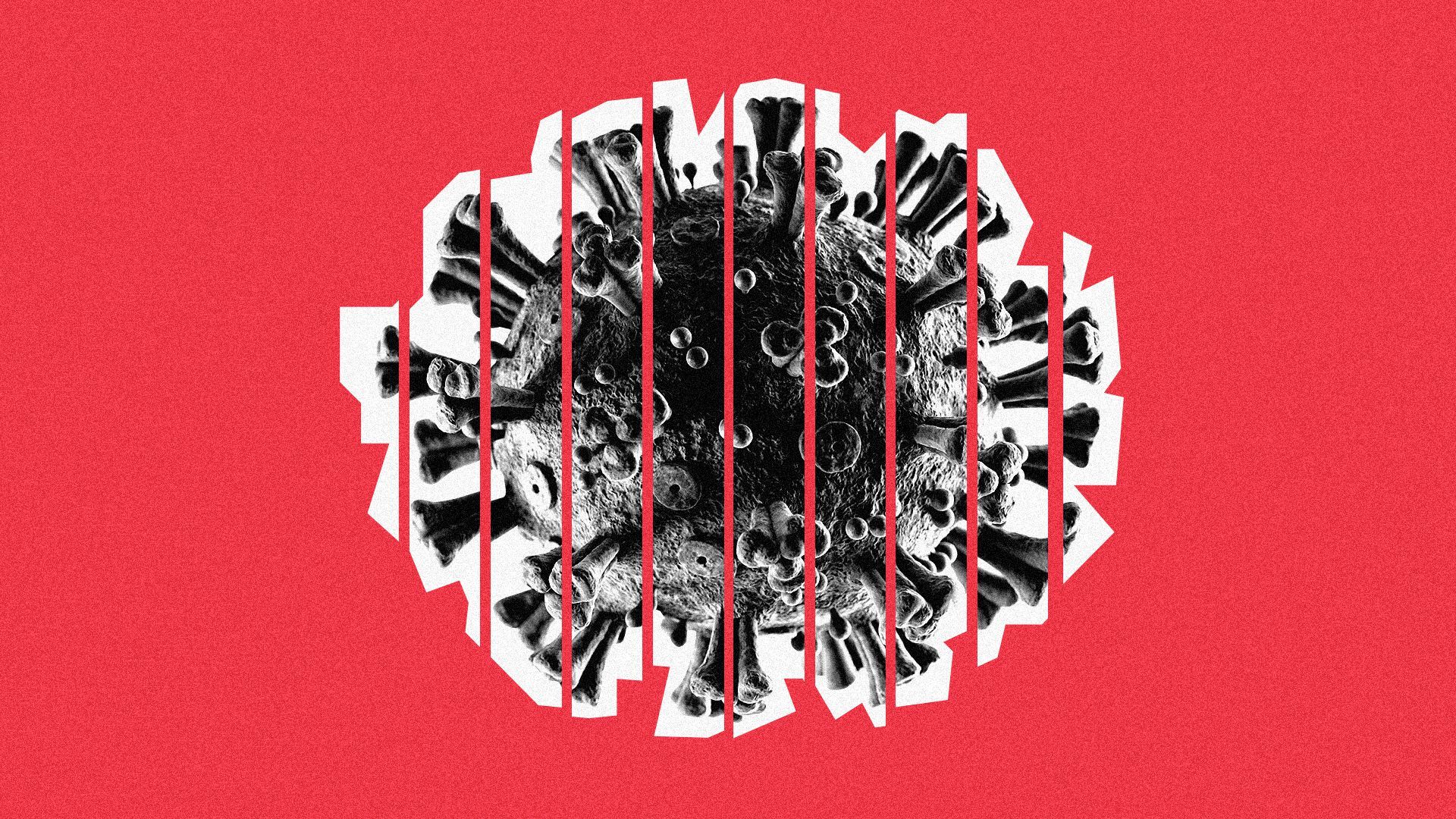 Johnson & Johnson announced Tuesday it would resume the rollout of its coronavirus vaccine in Europe after the European Medicines Agency said unusual blood clots should be listed as a "very rare" side effect of the company's vaccine, but that the benefits of the shot still outweigh the risks.
The Swedish Health Agency on Tuesday recommended that people under 65 years old who received the first shot of the AstraZeneca coronavirus vaccine should get a different vaccine for the second shot.
The Agriculture Department on Tuesday extended school meal programs through the end of next school year, saying the program is expected to run through June 30, 2022.
Distributing the coronavirus vaccine to community health centers has been "critical" to the Biden administration's goal of vaccinating Americans while maintaining racial equity, Cameron Webb, White House senior policy advisor for COVID-19 equity said at an Axios event on Tuesday.
Editor's note: The fifth item has been updated to clarify that the USDA has extended school meal plans through June 30, 2022.