Axios Vitals
February 04, 2020
Good morning.
Situational awareness: Things got very weird last night in Iowa, and we still do not know who won the first Democratic primary of 2020.
China's rise continues to affect economic, technological and policy conditions around the world and in America. Subscribe to the Axios China newsletter by China expert Bethany Allen-Ebrahimian to keep up with the latest on Beijing influence and intentions.
Today's word count is 766, or a 3-minute read.
1 big thing: Health care is Iowa's only winner right now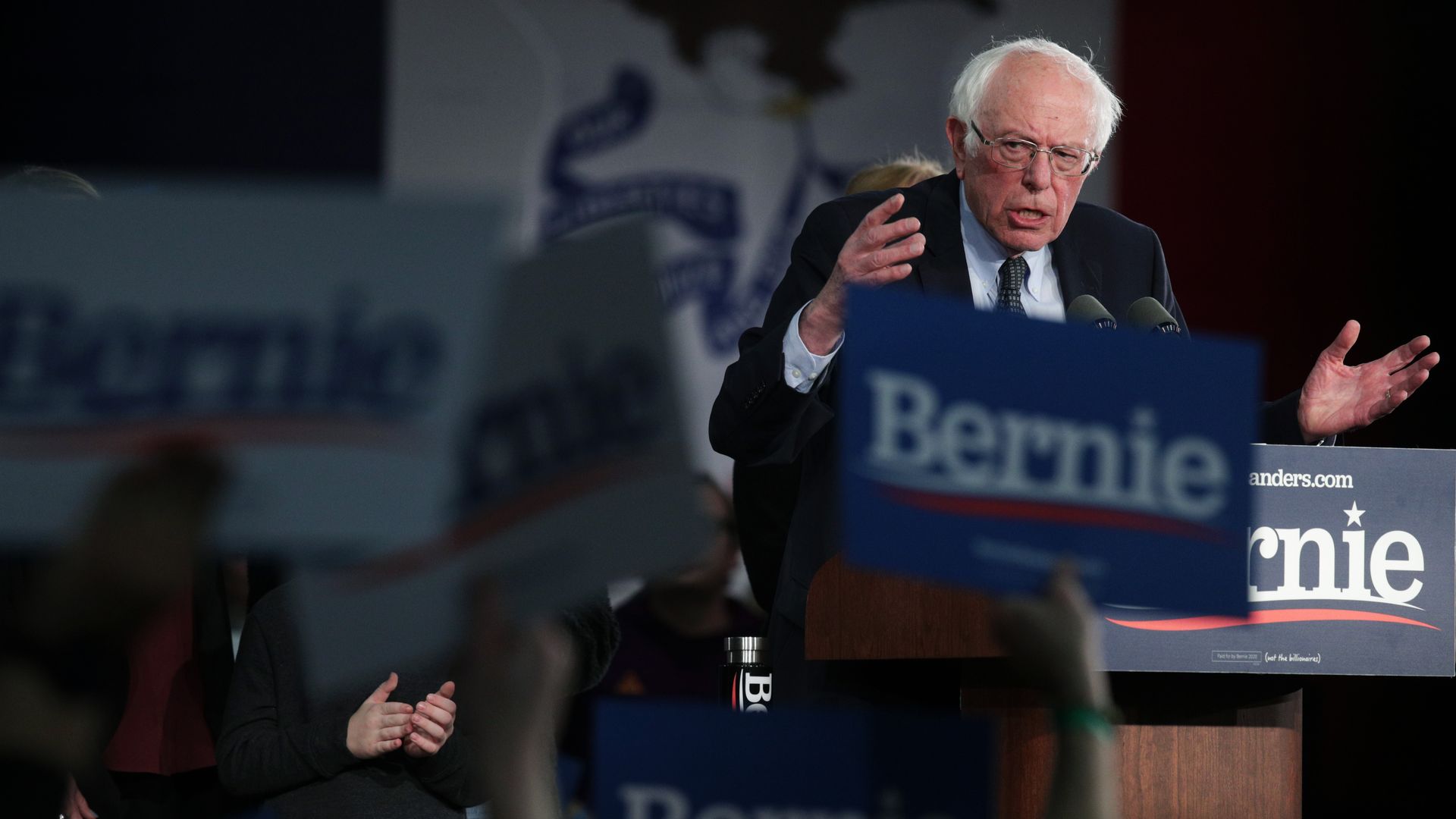 Iowa Democrats reported last night that their biggest priorities were beating President Trump and health care — but the meltdown of their election reporting systems left their presidential choices unresolved.
Why it matters: We've been writing for months that Democrats have a major choice ahead, either picking an advocate of Medicare for All — and siding with the plan that's less popular with the rest of the country — or a public option advocate.
The Iowa debacle means the path the party will take won't be clear for a while longer.
By the numbers: Several polls — including ones by NBC News, the National Exit Poll and AP Votecast — found that around four in 10 caucus voters said health care was their top issue.
Previous polling has found that Medicare for All is less popular overall than a public option, but both were popular among Democratic caucus-goers last night.
Seven in 10 said they back a single-payer plan, and almost nine in 10 said they support a public option, per AP Votecast, which was conducted by NORC at the University of Chicago for The Associated Press and Fox News.
Yes, but: Caucus-goers said they prefer a Democratic candidate who can beat Trump over one that agrees with them on issues, CNN reports.
The big picture: Republicans are more than happy to talk about Medicare for All — and its subsequent tax increases and expanded government role in health care — instead of protecting and building on the Affordable Care Act.
Whereas the former gives them an opportunity to go on offense, the latter puts the GOP on defense against its 2017 repeal-and-replace efforts and ongoing lawsuit that would strike down the whole health care law, including its protections for pre-existing conditions.
2. Large gaps in opioid treatment remain
Areas hit hardest by the opioid epidemic still struggle with access to buprenorphine, according to a recent report by the Department of Health and Human Services' internal watchdog.
Where it stands: The federal government has expanded the list of which providers can prescribe buprenorphine, as well as the number of patients those providers can treat.
Yes, but: Authorizing more providers to prescribe the drug doesn't do much to solve, for example, provider shortages in rural areas. And some providers who are authorized to prescribe buprenorphine just aren't doing so.
Most authorized providers don't see the maximum allowed number of patients.
40% of U.S. counties don't have any authorized providers, and another 24% have low treatment capacity. Most of these counties are rural, and there's plenty of overlap with the counties hit hardest by the opioid epidemic.
Even in counties that appear to have average-to-high treatment capacities, that could be misleading — especially in large counties where an authorized provider may be located far away from the patient.
The bottom line: Even though we're making progress against the opioid epidemic, we've still got a very long way to go.
3. Medicare Advantage's big out-of-pocket bills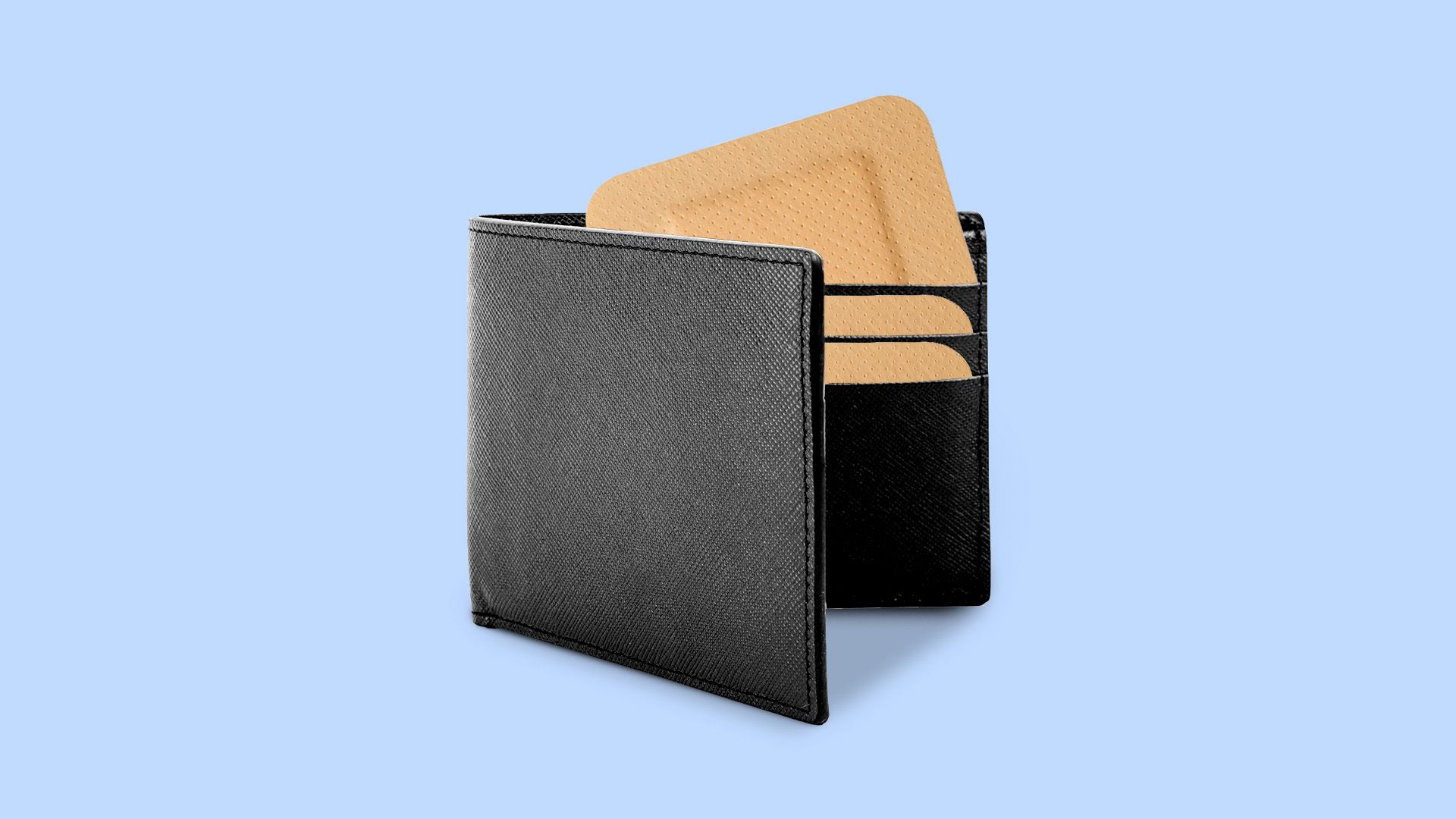 Seniors who have supplemental coverage for vision, dental and hearing benefits still pay a lot out of pocket for those services, according to a study published in Health Affairs this week, Axios' Marisa Fernandez writes.
By the numbers: Medicare beneficiaries with coverage overall still had out-of-pocket expenses that made up 70% of their dental spending, 62% of vision spending and 79% of hearing spending, per data taken from the 2016 Cost Supplement to the Medicare Current Beneficiary Survey.
Traditional Medicare does not cover those services, but Medicare Advantage plans often do.
Why it matters: Poor vision, oral and hearing health can cause overall general health to deteriorate and can increase emergency department and hospital visits.
Go deeper: Americans pay more out-of-pocket for health care than most wealthy countries
4. The world's response to the coronavirus
China reacted furiously yesterday to a U.S. decision to deny entry to all foreign nationals who had been to China in the past two weeks, denouncing it as a violation of World Health Organization advice that would only spread fear, Axios' Dave Lawler reports.
The big picture: Some public health experts warn that travel bans are ineffective in fighting outbreaks and discourage international cooperation and transparency.
But several governments are now employing them amid the coronavirus outbreak.
Any American who visited Hubei province over the past two weeks, meanwhile, will be quarantined for up to 14 days.
The global picture: Australia is also barring foreigners who recently visited China, and it has evacuated citizens from Wuhan to remote Christmas Island.
Other countries are denying entry to foreigners traveling directly from China (Japan, South Korea), while still more have suspended flights from China (Indonesia, the U.K., Italy), per the BBC.
5. We're going to our primary care doctors less
Adults in the U.S. are visiting primary care doctors less often, according to a new study in the Annals of Internal Medicine, which could foreshadow worse health outcomes and higher costs.
By the numbers: The study focused on adults enrolled with a large commercial insurer.
Between 2008 and 2016, visits to primary care physicians declined by 24.2%, and nearly half of adults didn't visit one in any given year by the end of the time frame.
Groups with the largest declines were young adults, adults without chronic conditions, and those living in the lowest-income areas.
Meanwhile, visits to alternative facilities like urgent care clinics increased by 46.9%.
The big picture: Primary care doctors are there to keep people healthy. The less often we go to them, the more likely we are to get or remain sick, which ultimately costs the health care system more money.
Editor's note: The fifth item in yesterday's Vitals was updated to reflect that a coronavirus case was confirmed in Santa Clara County, California, (not Clara County, California).