Axios Vitals
March 05, 2019
1 big thing: Behind Lilly's new, cheaper insulin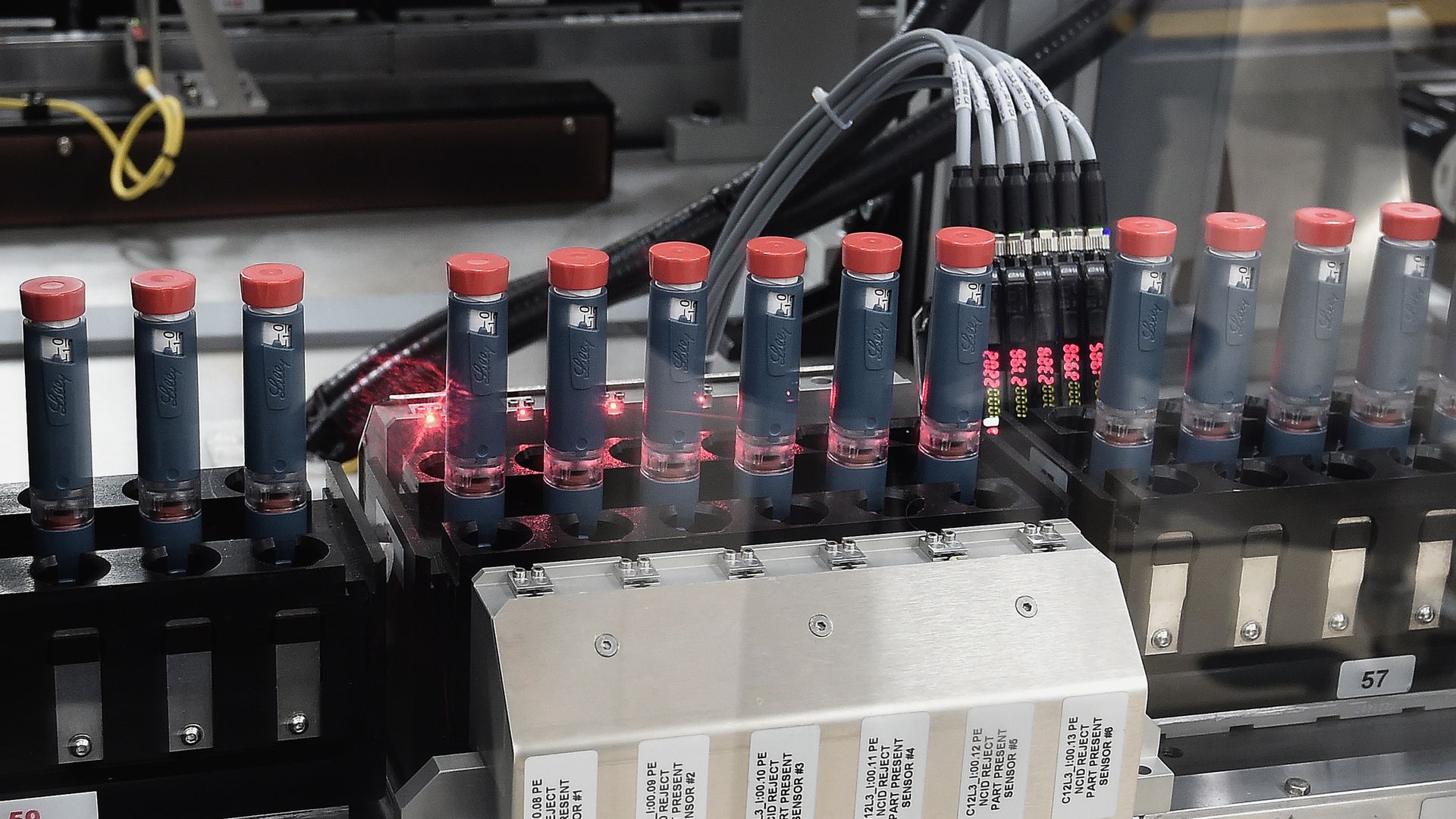 Eli Lilly's decision to start selling a new version of its most popular fast-acting insulin highlights the industry's concerns about possible legislation or regulation to rein in drug prices, Axios' Bob Herman writes.
Reality check: Some diabetic patients will benefit from Lilly's new authorized generic, called Lispro.
But the PR-heavy move, which has been replicated for other controversially priced medicines, isn't structural change. It aligns with the Trump administration's goal of lowering prices at the pharmacy counter — not necessarily what the system overall pays.
By the numbers: Humalog, which generated $3 billion of revenue for Lilly in 2018, has a list price of $275 per vial. Lispro's list price will be half that.
Yes, but: A Lilly spokesperson confirmed that Lispro's price will be "comparable" to what Humalog costs after accounting for rebates and discounts.
There's no guarantee health insurers or pharmacy benefit managers will cover Lispro, and it's highly unlikely Lilly will offer sizable rebates, if any, for this insulin product.
A spokesperson said the company is "not able to comment or speculate on what the rebates will be."
We've seen this movie before.
Mylan created an authorized generic for its EpiPens in 2016.
Gilead created authorized generics for its hepatitis C medications last year.
Releasing authorized generics allows companies to compete with themselves, which benefits them more than cutting the price of the brand-name drug.
The bottom line: Lilly's generic insulin will help people with diabetes who don't have insurance, or who face high deductibles and coinsurance rates.
But it will not fundamentally change what the country pays for this kind of insulin — or others versions of insulin.
Patient advocates who have diabetes pointed out that at $140 per vial, Lispro will still cost 7 times as much as the same insulin in other developed countries.
2. "Skin in the game" doesn't work
Making people pay more of their health care bill out of pocket does not make them smarter shoppers, according to a new study published in Health Affairs, which corroborates earlier research.
The big picture: Part of the idea behind those ever-increasing insurance deductibles is that patients who have to put more of their own money on the line will become better consumers, comparison-shopping for the highest-quality, lowest-cost services.
But it doesn't seem to work that way in the real world.
What they're saying: In the Health Affairs survey of people with high-deductible plans …
Just 25% had talked to their provider about how much something would cost.
14% had compared prices at multiple facilities.
14% had compared quality metrics for multiple facilities.
7% had tried to negotiate a price.
Between the lines: People don't do these things because they don't even think of it, or assume it won't work. Or, to borrow some truly glorious academic-speak: "Perceptions of futility were common impediments to engagement."
A separate study, also published in Health Affairs, did find one effect of high deductibles: They seem to make women more likely to delay treatment for breast cancer.
Yes, but: There's some evidence that if patients try to avail themselves of comparison-shopping tools, they can achieve real savings, at least for MRIs and other imaging procedures.
3. Purdue considering bankruptcy
Purdue Pharma is considering bankruptcy as it seeks to contain the damage from a raft of lawsuits over the way it marketed OxyContin, Reuters reported yesterday.
Why it matters: Purdue is facing lawsuits in multiple jurisdictions, including high-profile cases in Massachusetts and Oklahoma (the latter is set to go to trial soon).
A lot of Purdue's OxyContin profits have already filtered through to the Sackler family, who ran the company in its Oxy heyday. (That's part of the reason they personally are named in some of these lawsuits, not just their company.)
But bankruptcy still would likely allow Purdue to limit its ultimate payout.
The other side: "We will oppose any attempt to avoid our claims, and will continue to vigorously and aggressively pursue our claims against Purdue and the Sackler family," Connecticut Attorney General William Tong told Reuters.
4. Lyft's health care ambitions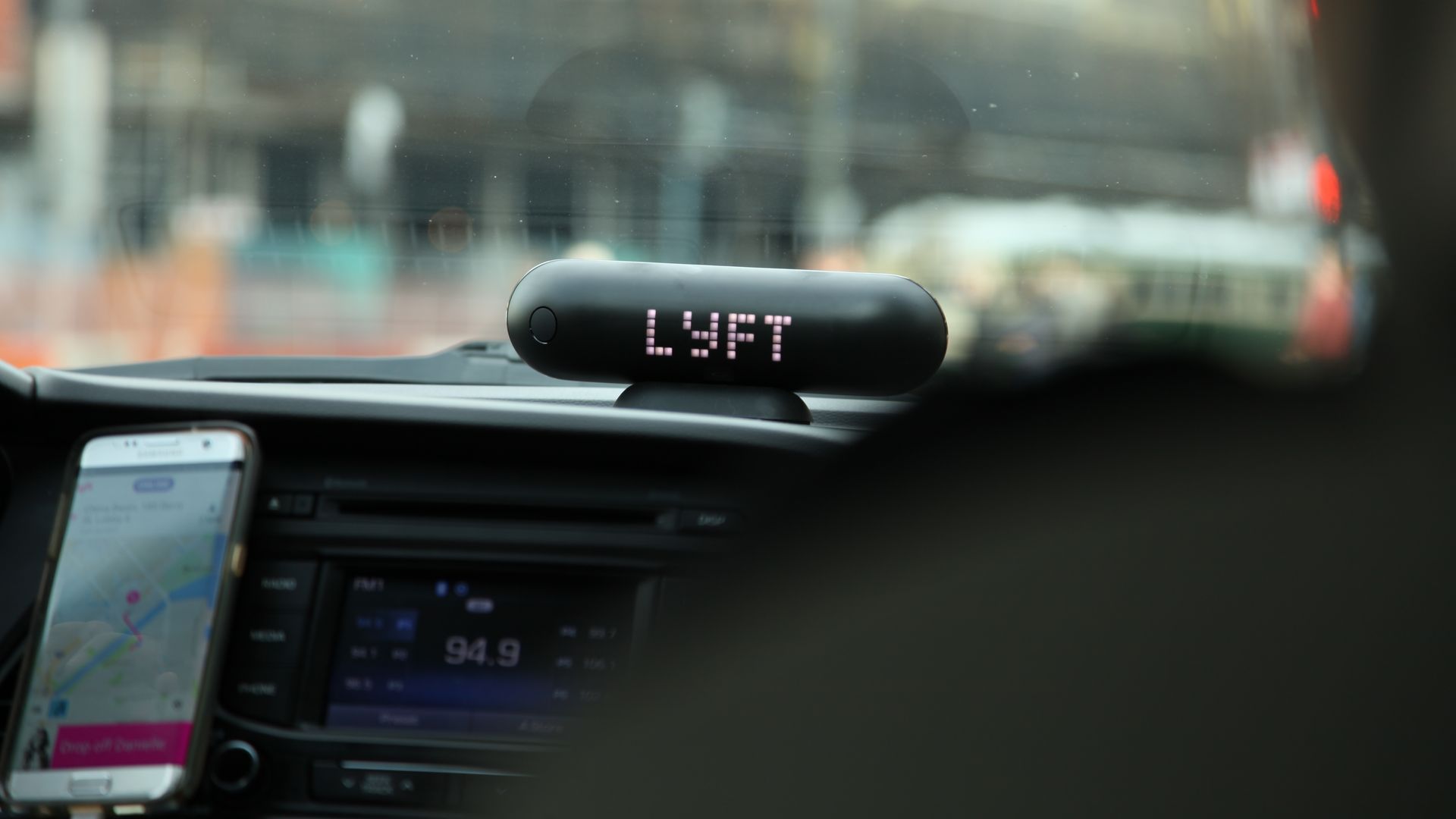 Bob noticed an interesting tidbit in Lyft's IPO filing last week: The company acknowledged that it will have to brush up on health care privacy law as it expands into the industry.
How it works: Hospitals, clinics and other health care companies pay Lyft "platform" fees to help arrange rides for patients to their doctors' appointments.
The bottom line: Patient transport is an extra side business for Lyft and Uber, and providers don't mind covering those ride-sharing costs if it means they can bill insurance for the patient visits that otherwise would have been missed.
5. Rural nursing homes keep closing
More than 440 rural nursing homes have closed or merged over the last 10 years, often forcing residents to relocate far from their homes and families, the New York Times reports.
Some of those closures have been a result of non-compliance with health and safety standards, most have been financial decisions.
Details: Some nursing homes can't find enough people to fill low-paying jobs, while others just aren't making enough to stay in the black.
Occupancy rates are falling, per the NYT, and Medicaid rates for long-term care are low.
In South Dakota, for example, nursing homes lose about $58 per day for each resident on Medicaid. It pays less than any other state for long-term Medicaid care; 5 nursing homes in the state have closed in the past 3 years.