January 31, 2018
Good morning ... Hey, remember for like 30 seconds there, when the health care news was slow?
A new health care behemoth? Not so fast.
Let's all take a big, collective chill pill on this vague new health care venture from Amazon, Berkshire Hathaway and JPMorgan Chase. Could it revolutionize health care? Sure. Will it? Let my colleague Bob Herman walk you through the many reasons to take a deep breath.
We don't know what they're even trying to do. The companies said they will come up with "technology solutions that will provide U.S. employees and their families with simplified, high-quality and transparent health care at a reasonable cost." That's as much detail as they offered.
At least initially, they're only focused on their own employees, not the system as a whole.
Other big companies have tried something similar.
How will this new entity be different from the numerous other employer coalitions that try to band together for better deals?
Amazon and JPMorgan are already part of the National Business Group on Health. One of Berkshire Hathaway CEO Warren Buffett's companies, BNSF Railway, is part of the Health Transformation Alliance. Neither has done a whole lot.
Will this end up like another Kaiser Permanente, a health insurance system that uses its own closed system of hospitals and doctors? Kaiser Permanente, after all, started out as a workers' comp program for shipyard and construction workers.
Go deeper: We're barely scratching the surface of unanswered questions here. Bob has many more for you to ponder at Axios.com.
Side note: If Amazon is worried about the cost of health benefits, it could save itself some headaches by placing its coveted HQ2 in Toronto, CityLab notes. Canada has single-payer health care — which Buffett has endorsed.
CDC director bought tobacco stock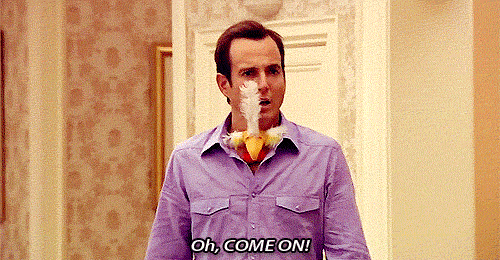 Brenda Fitzgerald, the director of the Centers for Disease Control and Prevention, bought stock in tobacco companies after taking the helm of the CDC — the country's leading public-health agency — according to a Politico report.
Why it matters: Fitzgerald's financial conflicts have already prevented her from actually doing big parts of her job. Taking on new financial conflicts that directly contradict the public-health mission of her agency will only make things worse.
The gritty details, via Politico:
Fitzgerald owned stock in five tobacco companies before becoming CDC director, despite a public platform that emphasized smoking cessation.
After taking over at the CDC in July, she bought a lot of new stocks, including a stake in Japan Tobacco, one of the world's biggest tobacco companies. Fitzgerald toured the CDC's tobacco lab the day after making that purchase.
In the same time period, she took on additional conflicts of interest, buying stock in a range of health care companies including Merck and Bayer.
Why you'll hear about this again: Pre-CDC conflicts have stopped Fitzgerald from appearing on Capitol Hill, and her range of health care holdings have raised questions about potential conflicts of interest as she deals with issues like experimental Ebola treatments and the opioid crisis.
SOTU speed-read
If you were busy watching the Kentucky-Vanderbilt game, or otherwise didn't catch the State of the Union address last night, President Trump did mention a couple things about health care (not much new).
Key SOTU quotes:
"We repealed the core of disastrous Obamacare — the individual mandate is now gone." (Fact check: The mandate is not gone yet; it disappears next year.)
"We must get much tougher on drug dealers and pushers if we are going to succeed in stopping this scourge. My administration is committed to fighting the drug epidemic and helping get treatment for those in need."
"Patients with terminal conditions should have access to experimental treatments that could potentially save their lives ... It is time for the Congress to give these wonderful Americans the 'right to try.'"
"One of my greatest priorities is to reduce the price of prescription drugs. In many other countries, these drugs cost far less than what we pay in the United States. That is why I have directed my administration to make fixing the injustice of high drug prices one of our top priorities for the year. And prices will come down substantially."
Yes, but: Standard caveats apply on drug prices — those other countries pay less, in many cases, because of government-imposed price controls that Republicans staunchly oppose implementing here.
Notable: There was no push, even rhetorically, to repeal the rest of the Affordable Care Act.
The state of our health care system is ...
Trump didn't have much to say about health policy during SOTU last night. But we're definitely at a health care crossroads right now. So I asked a handful of the smartest policy experts for their assessments.
What they're saying: The state of the health care system is...
"Mixed and murky … The ACA marketplace gets all the attention, and while enrollment has been stronger than expected and insurers are now profitable, the future is uncertain … Looking at the bigger picture, we in the U.S. spend far more on health care than any other wealthy country, and what we get for it is worse outcomes and shorter life expectancy." — Larry Levitt, Kaiser Family Foundation
"Exciting … There is a tremendous space for innovation and experimentation … The challenge now is for the states to find ways to craft programs that fit local circumstances and values." — David Anderson, Duke University
"Complicated, and things will get more complex before they get easier ... It will be a time period of trade-offs, where attempts to gain savings will require that some people won't get access to low-value care that they desire, while others will hopefully get the care that they need." — Craig Garthwaite, Northwestern University
"Better than we expected a year ago, but still greatly uncertain … The irony of the past year is President Trump and Republicans have ratified the public consensus around the ACA, and maybe something more radical." — Harold Pollack, University of Chicago
The bottom line: We're in a period of intense change, both politically and practically.
What you missed while you were freaking out about Amazon
Yesterday was a pretty important earnings day for some large health care companies. Bob points out some nuggets from the new tax law that have bigger tangible effects, at least in the short term, than whatever Amazon, Berkshire and JPMorgan are doing.
Pfizer will be swimming in billions of dollars thanks to the tax law. A majority of the money will be funneled back to shareholders through dividends and stock buybacks.
Aetna expects to reap $800 million this year from the tax overhaul.
HCA execs said the tax cuts will save the hospital chain $500 million this year.
Imodium caught up in opioid response
The Food and Drug Administration is asking the makers of Imodium — the anti-diarrhea medicine — to change the way they package their product, as part of the agency's response to the opioid epidemic.
"When used at extremely high and dangerous doses, it's seen by those suffering from opioid addiction as a potential alternative to manage opioid withdrawal symptoms or to achieve euphoric effects of opioid use," FDA commissioner Scott Gottlieb said in a statement yesterday.
The request: The agency is asking manufacturers — including Johnson & Johnson which sells the drug under the Imodium brand name — to limit the number of pills in each package, a request Gottlieb called "fairly unprecedented."
The response: J&J "was noncommittal" about the request, Bloomberg reports.
What we're watching today: Medicare releases preliminary payment rates and policies for 2019 Medicare Advantage plans.
Get in touch: I'd love to hear your tips, thoughts, insights and questions. Email me at [email protected], or you can also find me on Twitter @sam_baker.