Axios Vitals
August 22, 2019
Good morning. Today's word count is 807, or ~3 minutes.
1 big thing: ACA rates aren't going up much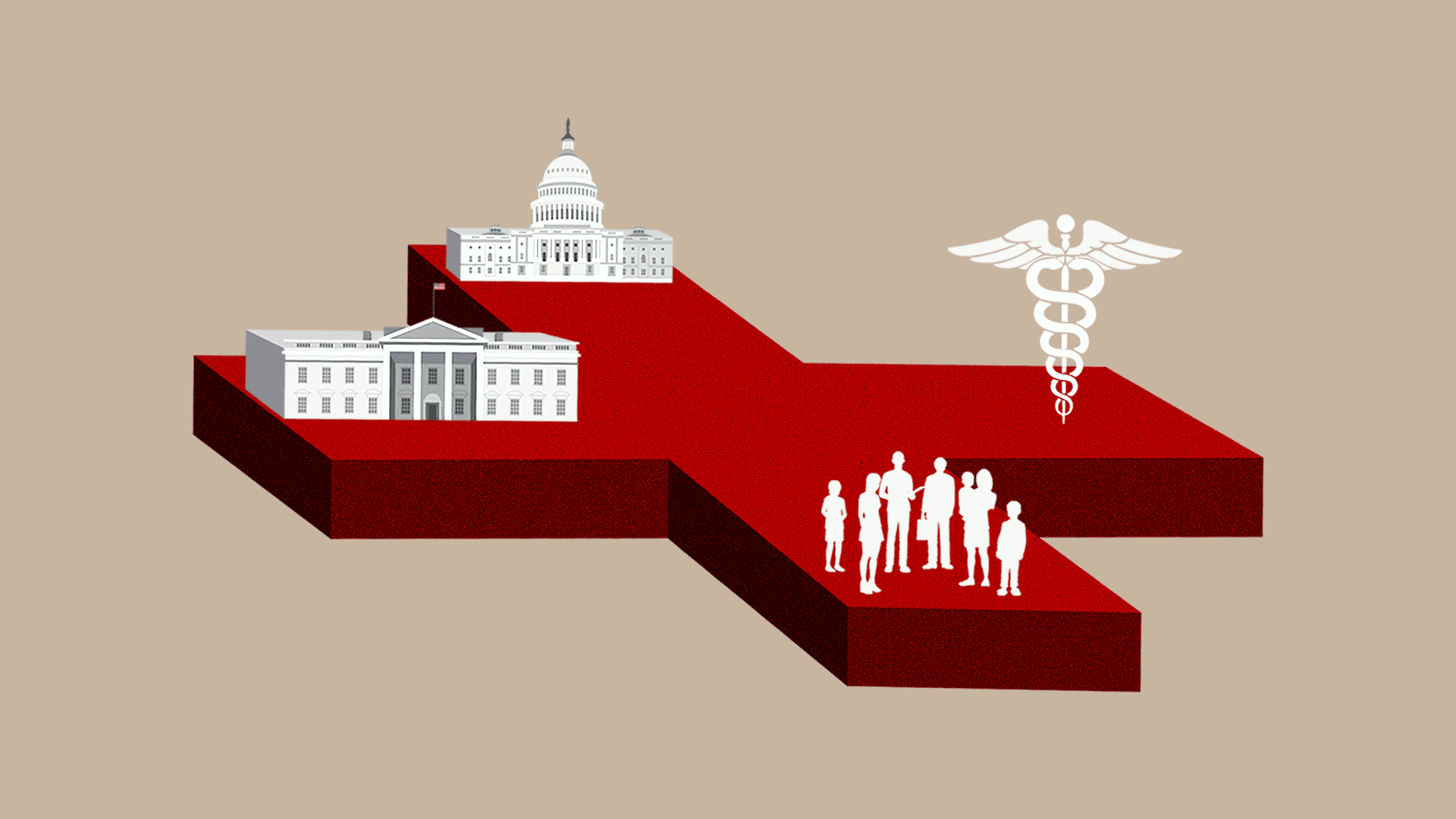 Premiums for Affordable Care Act coverage are going down in some places, and barely rising in others, Axios' Bob Herman reports.
The big picture: Health insurers raised ACA rates dramatically over the past few years, largely due to political chaos. But their plans have still proven to be extremely profitable.
Now many companies are lowering premiums as they expect to send money back to their customers.
Driving the news: Blue Cross Blue Shield of North Carolina is reducing the average premium for ACA plans by 5.5% in 2020.
Nationally, average ACA premiums are basically flat for next year and are going down in a handful of states, according to an analysis by ACA tracker Charles Gaba.
Between the lines: Insurers jacked up ACA premiums after the Trump administration cut off cost-sharing subsidies and nullified the individual mandate, and as Republicans threatened to eradicate the entire law, among other things. Now, they're correcting for that overpricing.
BCBS of North Carolina's ACA plans have been extremely lucrative — in fact, too lucrative. The ACA requires insurers to spend at least 80% of their premiums on medical care, or rebate the difference back to their customers.
In the first quarter of this year, BCBS of North Carolina spent just 67 cents of every premium dollar on care for most of its ACA plans, according to financial documents.
Many other insurers are in the same boat.
The bottom line: ACA plans for many middle-class people remain prohibitively expensive — often around $600 a month for individuals who get no subsidies. But for those who get financial help, "this is a stable, functional, mature market," said David Anderson, a health policy researcher at Duke University.
2. Wyoming's air ambulance coverage pitch
Wyoming has come up with a unique way to make air ambulances — a common source of huge surprise medical bills — more affordable, according to the Georgetown University Health Policy Institute's blog.
The big picture: The state is essentially proposing to turn air ambulances into a public utility.
Wyoming's health department has put together a Medicaid waiver that would make all residents, regardless of their income, eligible for Medicaid coverage of air ambulance services.
Providers would submit bids to serve as the only air ambulance operator within a particular geographic region.
The state would make flat payments to the operator that wins the bid, rather than paying them for each ambulance ride.
Patients' cost-sharing would vary based on their income, and insurers would pay into the program rather than covering air ambulances themselves.
What we're watching: To go into effect, the proposal first has to be approved by CMS. State lawmakers would then have to make the necessary policy changes.
Yes, but: The blog's author, Sabrina Corlette, correctly warns that "both federal officials and state lawmakers will likely be lobbied extensively by the air ambulance industry, which has a vested interest in maintaining the status quo."
3. The rise of fertility fraud
The rise of consumer DNA testing has led to revelation after revelation of fertility specialists secretly using their own sperm for artificial insemination, the NYT reports.
Why it matters: Beyond this being creepy and highly unethical, some states are taking action to criminalize such behavior.
There have been also cases in which a doctor used the wrong sperm, but not their own. Theoretically, this could just be a mistake in some cases, complicating the question of how to address it legislatively.
Details: Texas has passed a law that defines the use of sperm, eggs or embryos from an unauthorized donor as a form of sexual assault, which some experts say goes too far.
Indiana has a law that makes using the wrong sperm a felony and allows victims to sue doctors.
My thought bubble: New biotech has brought us new problems, and in this case, they're highly disturbing. We're only just beginning to figure out how to address them.
4. Home health care's workforce dilemma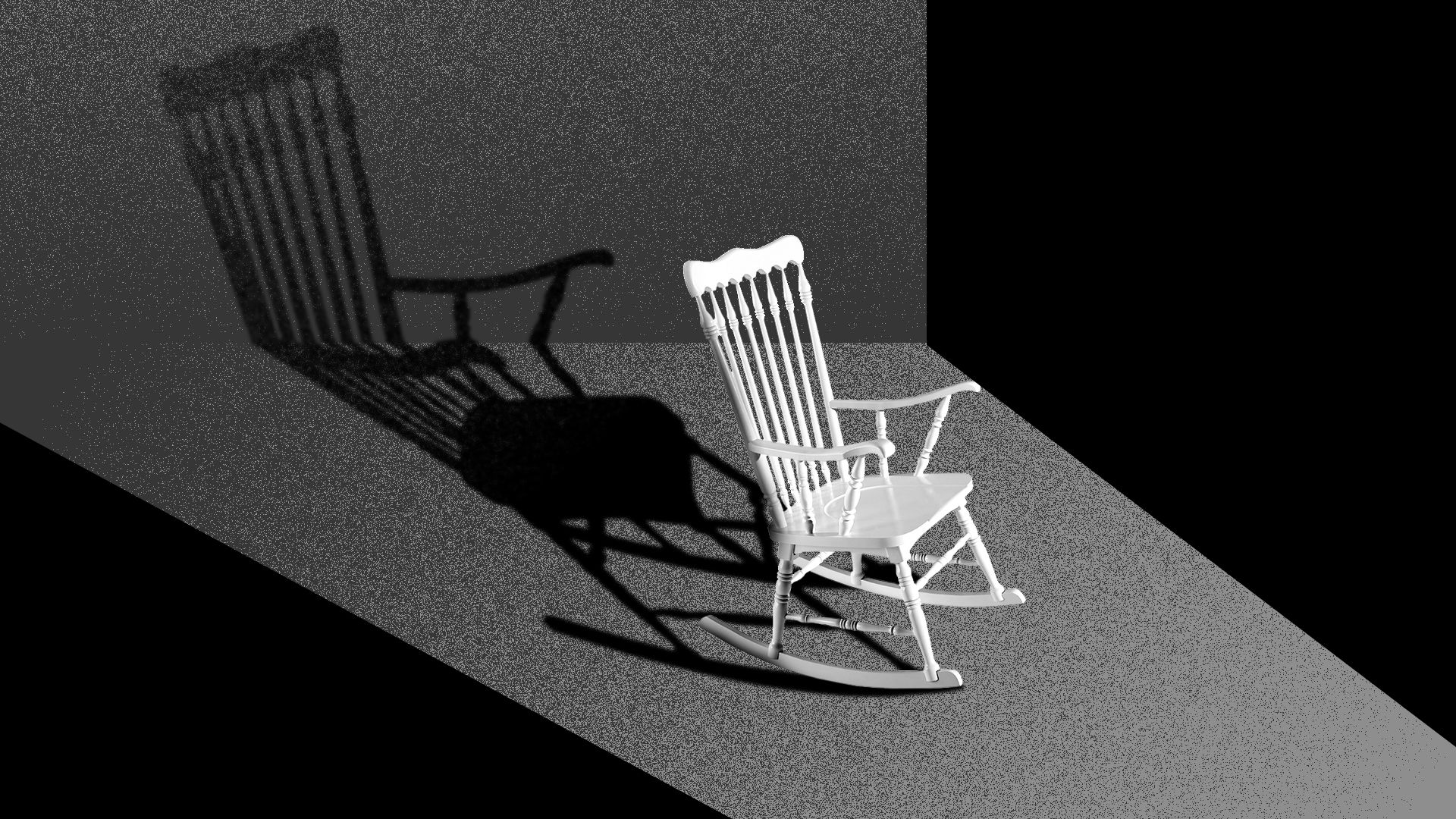 The demand for home health aides is expected to skyrocket over the next decade, but the job often isn't a very good one, Vox reports.
Between the lines: As my colleague Sam Baker reported earlier this week, the need for long-term care is going to dramatically increase as baby boomers age.
There's also been a transition away from nursing homes to home health care. Obviously, someone has to deliver that care, especially if a senior doesn't have family members who will do it.
But the job is often poorly paid and easily exploited, especially because home care workers aren't protected by U.S. labor laws.
By the numbers: The economy is expected to add 1.2 million home caregiver positions by 2026, according to the Bureau of Labor Statistics — a 41% increase from today.
The bottom line: If being a home health aide continues to be undesirable and workers have other job options available, we could have a big problem on our hands in a few years.
5. NIH funds genetic counseling
The National Institutes of Health on Wednesday announced a $4.6 million award in initial funding to health tech company Color to provide results and genetic counseling when desired to the participants in its huge research project, All of Us, Axios' Eileen Drage O'Reilly reports.
Why it matters: The All of Us project aims to create the largest health database that's inclusive of diverse communities to improve precision medicine.
But the agency also wants the participants — many of whom are in underrepresented communities and may not normally have access to genetic testing and counseling — to receive benefits as well.